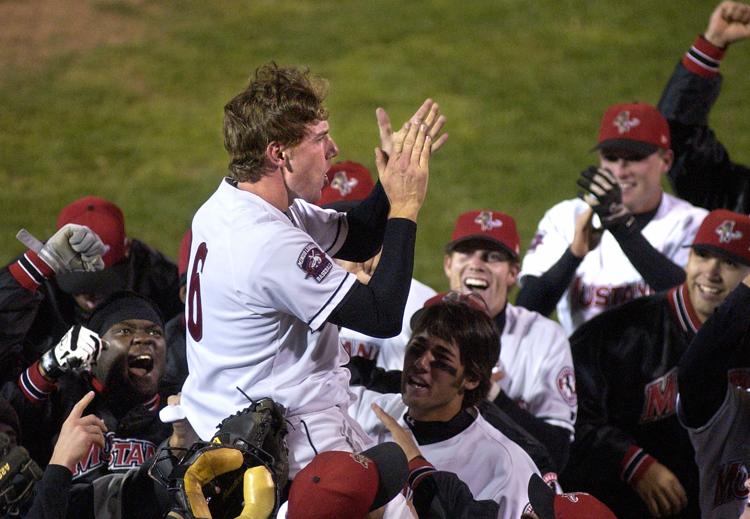 BILLINGS — The Billings Gazette headline to lead off the Sept. 13, 2003, sports section summed it up nicely: "Unlikely Mustangs win Pioneer League championship in unlikely fashion — Paduch tosses no-hitter."
Billings' 3-0 victory over the Provo Angels capped a strange season for the Mustangs, one in which the team finished in last place in its division in the second half yet squeaked into the playoffs as a wild-card team with a late-season run.
Once in the playoffs, the Mustangs beat Helena in the first round and continued their run until Jim Paduch pitched them to glory and a two-game sweep of the Angels in the championship series.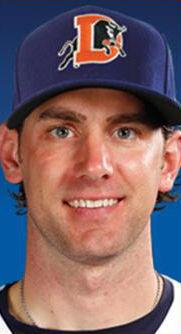 Paduch had a tremendous season in 2003. A 12th-round pick out of Concordia University of his hometown of Chicago, Paduch dominated the Pioneer League, finishing 7-1 with a 1.94 ERA. He spent the next 10 seasons toiling in the minor leagues and independent ball before retiring mid-season in 2013, reaching the Triple-A level but never finding the success he had with the Mustangs.
But for one magical night at Cobb Field, no one could touch him.
What follows is an oral history of the last nine-inning no-hitter thrown by a single Pioneer League pitcher from Paduch, 37, who was slated to be the pitching coach for Single-A Bowling Green of the Tampa Bay organization before the 2020 Minor League Baseball season was canceled due to COVID-19; Matt Bender, 49, the official scorekeeper of that game who is currently a commercial real estate appraiser in Billings; former Mustangs manager Jay Sorg, 47, who now coaches a traveling baseball team and runs multiple sports-related businesses with his wife in Louisville, Kentucky; and Provo shortstop Brandon Wood, 35, who played parts of five seasons in the big leagues and now owns the D-BAT indoor baseball and softball training facility at Rimrock Mall along with his wife, Billings native Elly (Waite).
When the Cincinnati Reds, the Mustangs' parent organization, shook up their major-league staff in 2003, it reverberated into the minor leagues. At the midpoint of the Pioneer League season, Mustangs manager Rick Burleson was sent to Triple-A Louisville to fill a void there, and Sorg, in his third season as a hitting coach, took over as skipper of the Billings club. Under Sorg, the Mustangs at one point lost 14 of 17 and stood at 10-20 for the second half. But there was still a wild-card playoff spot up for grabs.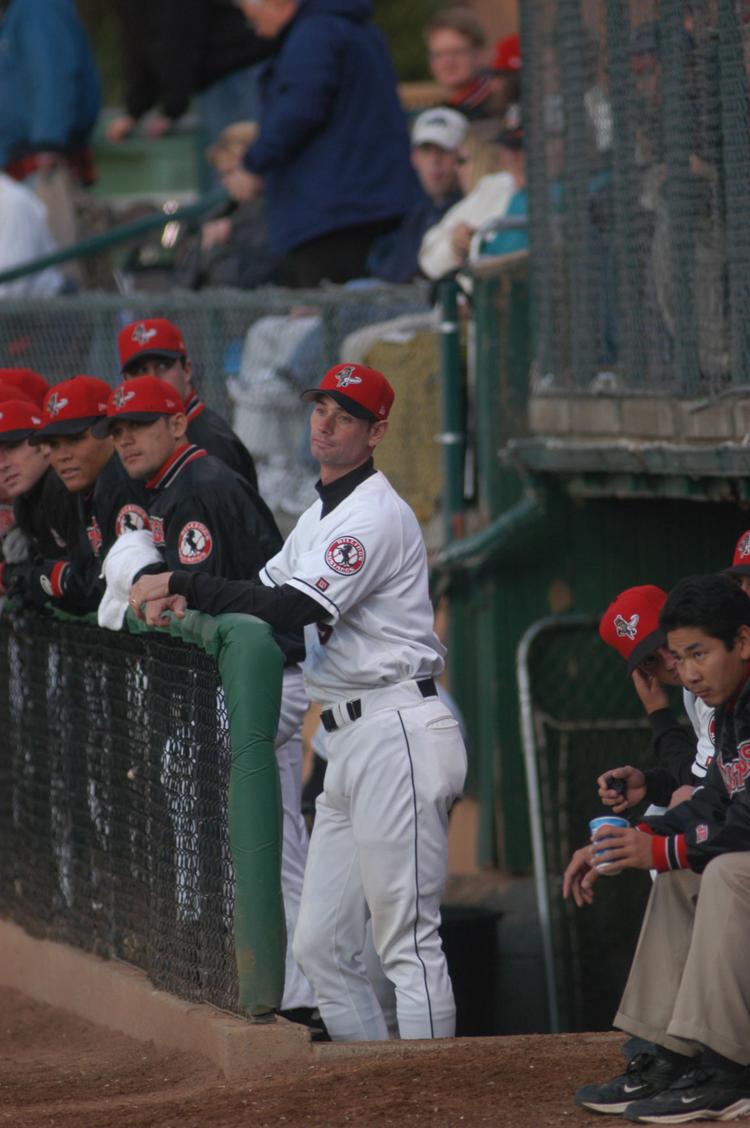 Jay Sorg (former Mustangs manager): "Right when that second half hits the Reds would take some of our better guys and move them up, rightfully so, especially the older guys who came from college if they were doing well. They wanted to get them into a higher level, so we had some guys move up. And we had a guy playing third base, Habelito Hernandez, he was at the time in the first half in the running for the triple crown (among the leaders in batting average, home runs and RBIs). And the first game (in the second half) in Missoula someone slid into him, and we lost him for a while. So we got off to kind a slow start that second half and then things just kind of got a little bit better as we went."
The Mustangs caught fire at the end of the season, winning seven of their last eight games to clinch the wild-card berth. Then they started the postseason winning two of three against Helena, which had won the first and second halves of the North Division, and it was on to the championship series against the powerful Provo Angels, who won 13 more games than the Mustangs and who averaged a league-high 7.1 runs per game. Provo went 30-8 in the second half of the season.
Brandon Wood (Provo Angels shortstop): "That was a pretty crazy time in my life. I was drafted in early June of 2003. That spring I was in my senior year of high school, then I was drafted. That next week I was playing in the Arizona League, but I'm from Arizona, so it wasn't a big change. Then they moved me up to Provo, mid-summer, so I joined the team late. It was my first taste of, like, an intense professional manager in Tom Kotchman. As intense as he was it was everything that was needed at that age and that league. He taught you how to play the game the right way, you played it hard, and he kept you in line."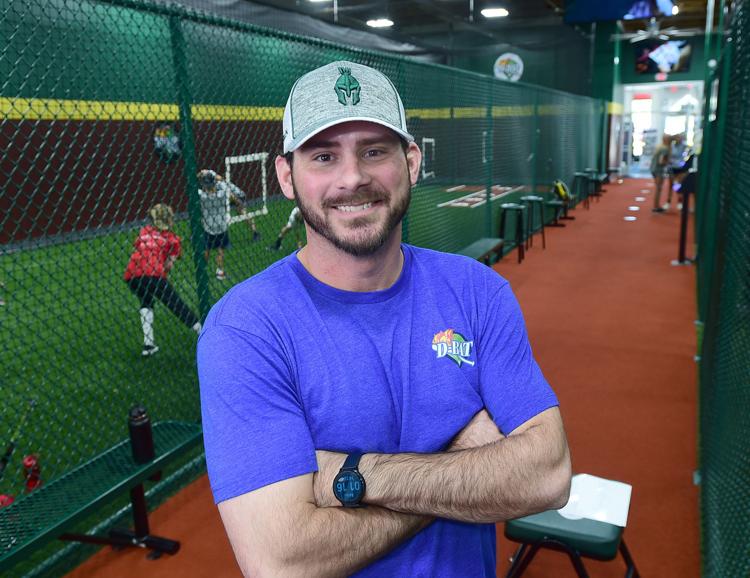 The Mustangs won the championship series opener in Provo, Utah, 8-5 on Ben Himes' three-run homer in the top of the 11th. Suddenly the favored Angles had their backs to the wall as the best-of-three series moved to Billings. Paduch was slated to pitch Game 2 at Cobb Field, and all the Mustangs needed was one win for their second championship in three seasons.
Wood: "We lost our first game in Provo, and we get on a bus that night and drive, what, 17 hours or something to get to Billings. Tom Kotchman is dressed up in like full Army camo. He gets on the bus and starts going crazy, trying to loosen us up. He's just full camo, the eye black all over his face."
Sorg: "You couldn't have asked for things to line up better. Being at home, with a guy who had been so good for us that whole season. Jimmy had good stuff, but Jimmy was also a really good pitcher, he had really good command. And then you're talking about a guy who was really mature."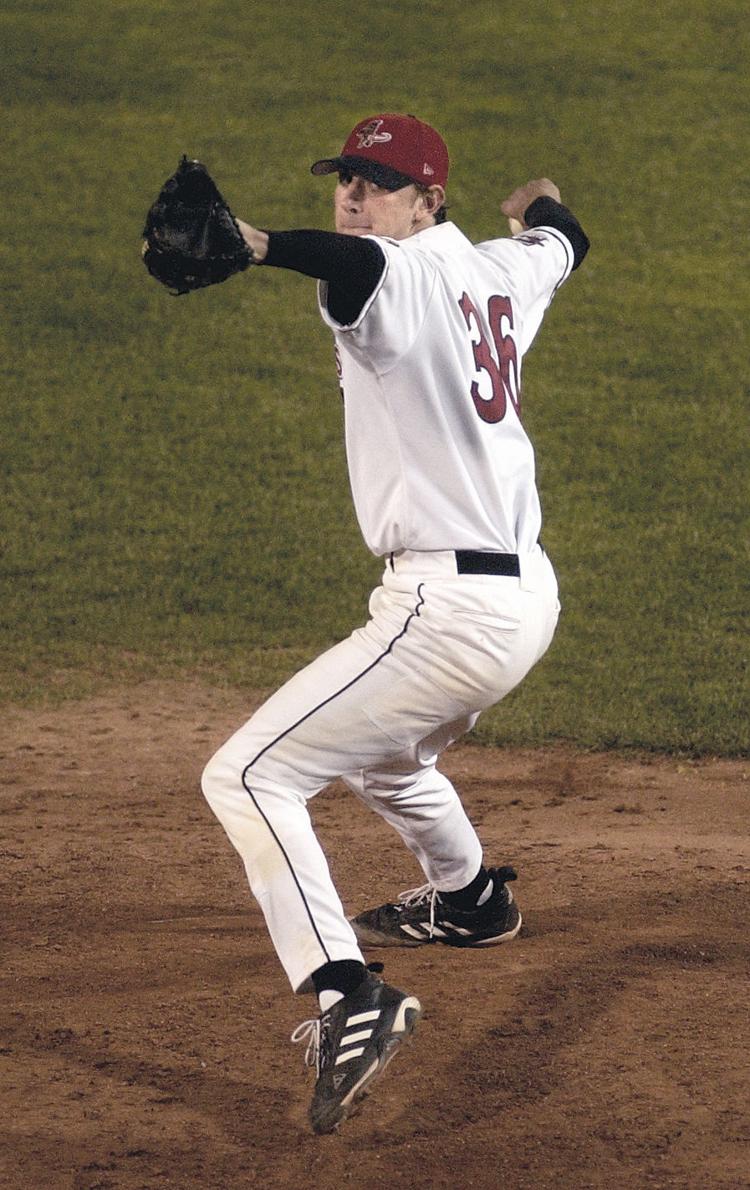 Jim Paduch (Billings Mustangs pitcher): "I went about my business the same that day. But it does hold a little bit of weight that it was different, there was an aura in the air of hey, we can do this, this is going to be the final game. I loved being put in the position of having the ball. That's what players dream of, right, pitching in the championship game."
The Mustangs scored a first-inning run to give Paduch a 1-0 lead. But then the two starters — Daniel Davidson was on the mound for Provo — matched zeroes on the scoreboard. Abel Moreno took over in the sixth for Davidson, and after seven innings it was still 1-0. But the Angels had another zero on the scoreboard, under the "hits" column.
Paduch: "Being in the first-base dugout, the scoreboard is in left center, it's staring you right in the face, so it's kind of hard not to look at it. You start seeing the zeroes, I'm like, huh, I might have a chance. I think by the seventh inning I really knew that I had a chance and I told myself that I'm definitely going to go for it."
Matt Bender (official scorer): "The way I remember that night was we were just kind of doing our thing (in the press box) like we were always doing, having fun but doing our jobs. Then around the fifth inning I notice everybody stopped talking to me. I was like, 'Oh, boy.' Then I look down to (the scorebook) and it's, 'Oh, we've got a no-hitter in the championship game. Great.' "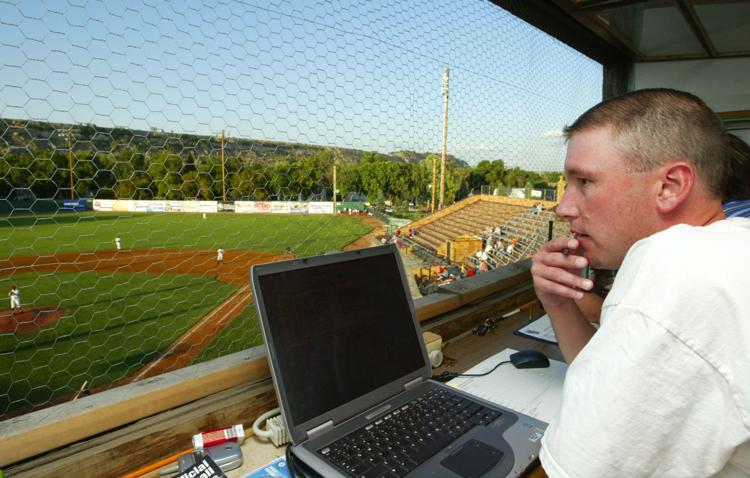 Wood, who led off the sixth inning for Provo: "I popped the ball up in foul territory and I just watched it. It's coming down and it's getting closer and closer to the third-base line and all of a sudden I see the third baseman in fair territory. I'm standing at home plate and he catches it. I look at Kotchman and he gives me that look like, 'What are you still doing at home plate?' I'm like, oh, crap. After we get no-hit he goes, 'Hey, $100 fine. You're going to basically be paying for my daughter's college if you keep on making these mistakes.' So, I forget to pay him and two years later he sees me at spring training and he goes, 'Hey, where's my $100?' "
The Mustangs score two more runs in the bottom of the eighth to take a 3-0 lead. Paduch had walked a batter in the top of the eighth, but the runner was wiped out on a double play. He took the field three outs from no-hit fame.
Paduch: "I remember walking up the stairs of the dugout and as soon as I stepped out the crowd went wild. It got the goose bumps going and I just tried to relish the moment as much as I could, knowing this is the final inning, let's win this thing."
Sorg: "Here's the tough part for me as the manager and as a guy who works for the Cincinnati Reds. Where's his pitch count (laughs)? So, you know, you're sitting in the championship game and the guy's got a no-hitter but you also have a responsibility to your club and to Jimmy to make sure you're not doing anything crazy on a pitch count standpoint. He was really close. I just remember going, gosh, man, get 'em out so I don't have to make some bad decision here. Just be quick. (Laughs)."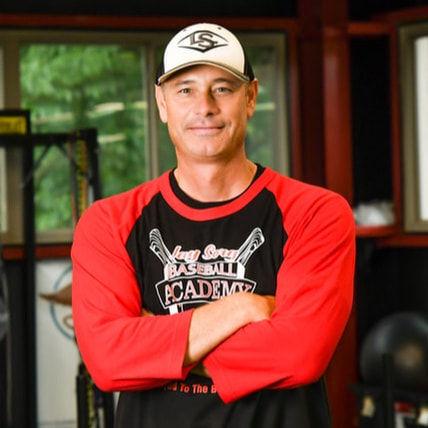 Paduch strikes out Wood to start the ninth, then gets Ryan Kenning to fly to Chris Dickerson in center field. With two relievers warming up in the bullpen, and with Sorg's fingers figuratively crossed, Paduch goes to 3-2 on Reggie Willits before, on his 104th pitch of the game, getting a called third strike on the inside corner. Paduch's teammates hoist him on their shoulders.
Wood: "Coming in the fourth inning, the fifth inning, you start paying attention. And then it's the seventh inning and you're like, 'Are we going to travel all this way just to get no-hit?' And then you end up pressing, trying to get that hit, and then he no-hits you and you get on the bus and go home. Season's over, you know, just like that."
Bender: "I just felt this overwhelming sense of relief that we made it, we didn't have that one (controversial) play and I could actually enjoy it, because that was the only no-hitter I've ever scored. Nowadays, that would never happen. They would not let a kid go nine innings. If they ever have Pioneer League baseball again, I don't think that would ever happen again, for any team. It was like we caught the tail end of old-school baseball."
Sorg: "He gets that last out, and it's two-fold. You're elated that you won the championship and then you're going, 'Gosh, this guy just threw a no-hitter in the championship game.' "
Paduch: "The adrenaline factor, the ecstasy of winning the championship and how it was done was a great feeling. (Catcher) Miguel Perez called a great game. I think he's still with the Pirates' organization and we met up during spring training and we talked about it. You can't have a no-hitter without a great catcher, and he called a great game."
Wood: "We had this catcher, Michael Collins, he was from Australia, and we stop the bus somewhere four hours into the ride home and Michael Collins decides to put a couple bucks into one of those slot machines. Well, he starts winning and we take off, get an hour and a half down the road, and Michael Collins is still at the casino and we had to turn around and pick him up. Kotchman was pissed. I'd never seen his face like that. He was fired up. There was supposed to be like a buddy system. I guess nobody really paid attention to where Collins was, so we left him."
Paduch: "The clubhouse was nuts. It was crazy. A lot of champagne being thrown around. A lot of music, a lot of champagne, a lot of celebrating, congratulating, hugging. Knowing that that was our last game that year, we relished it. Obviously, we bonded over the course of the year. It spoke to the character of the team and the coaching staff, what we did. It was great. We had to go in and get our stuff the next day and the carpet still smelled like champagne."
Sorg: "Even though we were in a lot of tense, pressure moments, nobody ever felt tense and pressure. Now, Jimmy may say different when he was in his situation (laughs), but I don't remember anybody feeling pressure. I feel like everybody went out there and had fun and played hard and really went after it. It was just a special club."
Paduch: "It was a wild night, something that none of the players and coaches who were in the dugout will ever forget. It was a different atmosphere. It was cold, it was dark, 3,500 fans (the box score lists 4,031 in attendance) felt like 30,000. The crowd plays a huge part in games, in the adrenaline factor, and it was awesome. I can't speak enough to the fans and to what they meant to the team, to what they meant to that game and myself. As the night went on and the evening got deeper, there was just something different. Obviously, the no-hitter and the way the game was going had something to do with that, but that whole energy and atmosphere was something I'll never forget. Hell, I was in the middle of it. That was a special night."