BILLINGS — In early June, 10 games into his first season of professional baseball, Billings Mustangs outfielder Jalen Garcia was having some pretty serious doubts.
There he was, hitting a mere .167 with 16 strikeouts in 36 at-bats — and harboring a persistent wonder about whether or not he could hack it in the now-independent Pioneer League.
"I started off horribly. I was like, 'I'm probably getting released,'" Garcia said Thursday prior to a game against Idaho Falls at Dehler Park. "I couldn't touch a fastball to save my life; 85 felt like 95 to me."
But Billings manager Joe Kruzel didn't deviate from his confidence in Garcia, and continually put him near the top of the order day in and day out. Eventually, Garcia paid back that trust by forging a superb season.
Don't forget, Garcia hadn't played in nearly two years before signing with his hometown team. After graduating from Montana State Billings in 2019, Garcia drew little if any professional interest. When he signed with Billings before this season of unknowns began, naturally the adjustments took some time.
Formerly a standout in the local American Legion program with the Billings Scarlets and a record-setting base-stealer at MSUB, Garcia, 25, simply needed to find his niche.
Now he has become an upper-tier player in the Pioneer League and ranks near the top in several statistical categories with a .349 average (15th), 119 hits (fifth), 91 runs scored (fifth), 12 triples (second) and 27 stolen bases (second).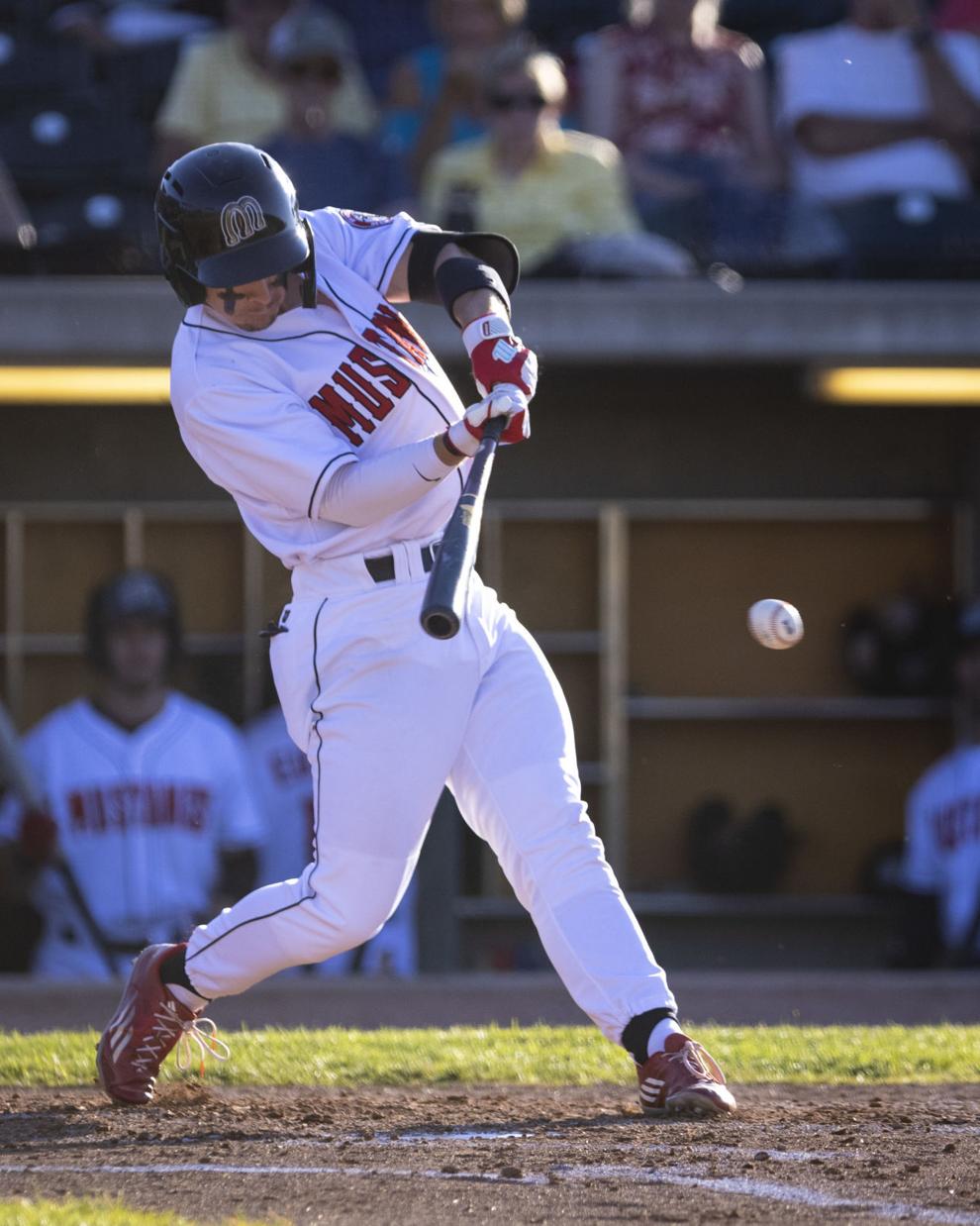 His quickness and foot speed have allowed him to become one of the league's smoothest and most reliable defensive center fielders, and his baserunning skill beyond stealing bases — the ability to score from first base or stretch a double into a triple — stands out to Kruzel.
Along the way, and perhaps most important, Garcia rediscovered his love for the game.
"I kind of felt hurt by the game for a little bit," Garcia said. "I felt like I had success in college and I had the ability to play at the next level, and I felt like I never got even a glance.
"It was even hard to watch baseball for a while. I had a little saltiness about it. But this has been so fun. I don't know what the future holds but I just want to play as long as I can."
Garcia's consistency at the plate has been especially impressive.
With a first-inning double on Thursday, he extended his hitting streak to 11 games and had hit safely in 30 of his last 31, a stretch dating to July 26. Earlier in the year Garcia put together a 17-game streak from June 19 to July 8.
He has also improved his power numbers. After hitting just one home run in the first half of the season, Garcia had belted 12 homers in the second half, a fact he attributes to a more upright stance in the batter's box that allows him to put the barrel on more inside pitches.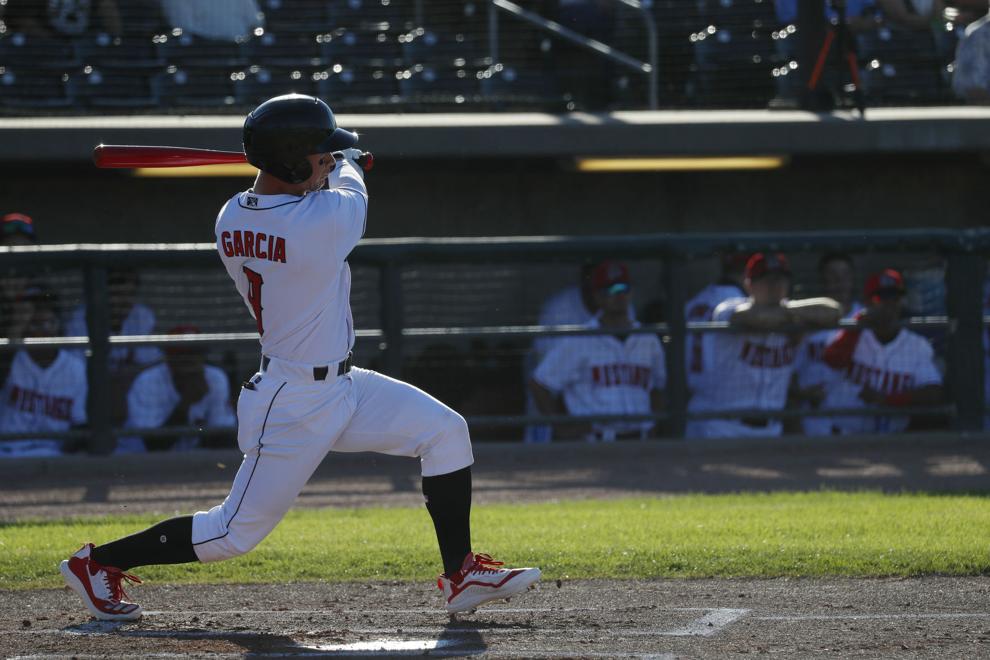 "He's put together an all-star-type season, an MVP-type of year. You can put any tag on it you would like," Kruzel said. "But he's been consistent from early in the year throughout the season, and he's been able to impact games in many different ways."
Garcia is proving himself as a professional, but his goal is still to sign with an affiliated club in the minor leagues, though a call is yet to come. Kruzel couldn't divulge specifics, but said scouts aren't sleeping on Garcia's talent.
"He's put himself in a position that people are talking about him at this time," Kruzel said. "From the beginning of the year to the end of the year there's been more interest in some of the things that he's been able to do, and it's a great reflection on him."
The playoff chase
With eight games remaining entering Thursday, the Mustangs were one game behind first-place Missoula in the league's Northern division in the race for the playoffs. Missoula won the first half title and has already clinched a postseason berth.
If Billings wins the second half they will also clinch a berth and play the PaddleHeads in a one-game playoff.
If Missoula wins the second half, Kruzel said Idaho Falls will be the division's other postseason participant by virtue of having a better overall record. The Chukars entered Thursday three games back of Missoula.
Regardless of how it plays out, the Mustangs are happy to be playing meaningful baseball in September.
Of note, the Mustangs and PaddleHeads will close the season with a three-game series beginning next Wednesday in Missoula. But no one is looking that far ahead.
"The most important thing is for everybody to understand that you can only control what you can do," Kruzel said. "You just have to keep putting yourself in a position to have an opportunity. You can't think about scenarios, you just have to take care of today.
"All you can do, if you want to make that (Missoula) series one of importance is take care of yourself. You don't have to worry about anything else."