BILLINGS — It was an undertaking that first-year Pioneer League president Michael Shapiro described as both lofty and uncharted.
After 81 years operating as an affiliated professional baseball circuit under the purview of Minor League Baseball, 2021 marked the beginning of something new for the Pioneer League. As a result of Major League Baseball's restructuring of the minors, the PL delved into independent status as a "partner league" of MLB — but with no clear understanding of how it would all shake out.
"I don't know that anyone, either inside the league or outside, really knew quite what to expect," Shapiro told The Billings Gazette and 406mtsports.com this week. "I think there were a lot of people who had concerns as to how you manage the transition and how successful you could be."
Those concerns were wide ranging. The ability to find quality players and cultivate a requisite level of competition were among them. As were the financial ramifications of not having the monetary backing of MLB clubs. Also, how would fans react to the new concept?
Ninety-six regular season games later and with a playoff champion crowned — Missoula defeated newcomer Boise in the best-of-three title series last week — Shapiro stated his belief that the league more than just survived.
"To get to the punch line, it was an unmitigated success," he said. "We broke attendance records, a number of offensive records were broken, and we successfully managed the expansion into a 10-team league that will begin play in 2022. I think what we found was that with the great support of the owners and the general managers, every aspect of operating this league was a success this year."
The league welcomed a new "knockout round" home run derby that decided tied games after nine innings, which Shapiro said was a hit among fans and players. The PL also sent a swath of prospects on to affiliated minor league clubs.
That said, the season didn't come without challenges. Games were typically very long in duration, sometimes excruciatingly so. Collectively, pitchers struggled. Accessing and sourcing umpires, Shapiro said, was also an issue.
Following is a look at the top storylines from the 2021 Pioneer League season, and a peek toward next year:
Offensive onslaught
If you like offense, you loved the Pioneer League. The league's eight teams hit a collective .310, belted 861 home runs and scored 5,802 runs in 755 total games, an average of 7.7 runs per night. Five teams hit more than 100 homers, led by Missoula's 169.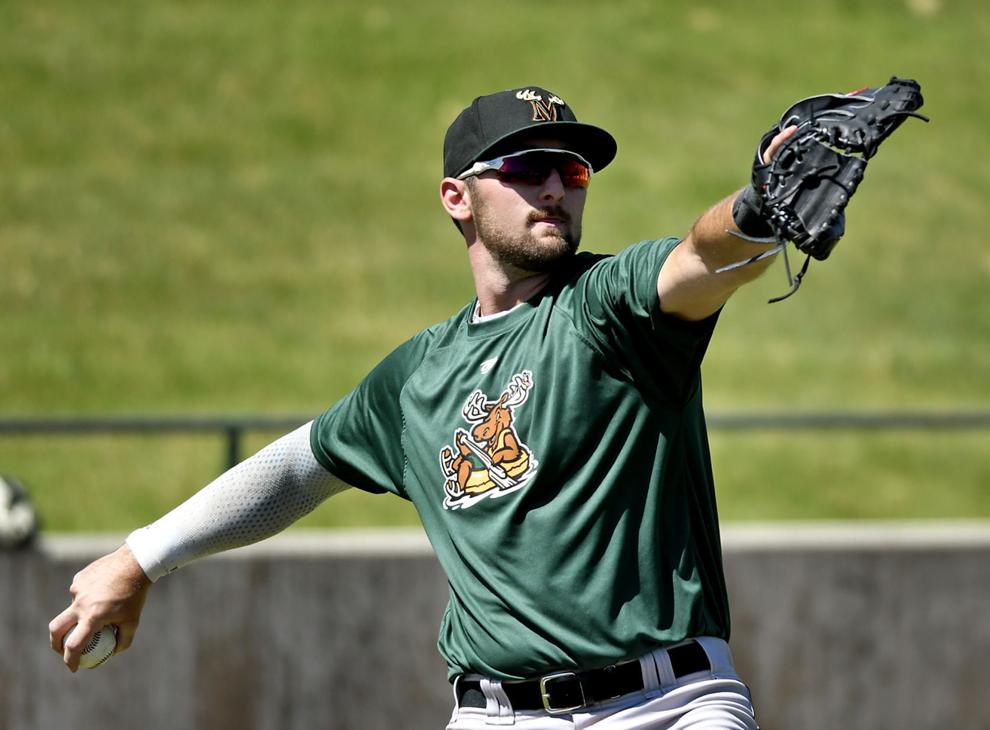 The PaddleHeads' Zac Almond hit 26 homers, and Idaho Falls' Matt Feinstein had 116 RBIs, both league records. Three qualifying players hit better than .400, led by batting champ David Mayberry of Ogden, who hit .412 in 74 games.
"On the field, the pitching could have been a whole lot better," Shapiro said.
A "knockout"
When the league announced it would decide tied games with a home run derby rather than traditional extra innings, it made national headlines. Shapiro said it was well-received on a league-wide level, and that it didn't denigrate the game.
"It went over great with the fans, it went over great with the players. Managers, they gripe about everything. Who the heck knows what the managers thought?" Shapiro said.
"I have heard from other partner leagues, I have heard from MLB … every corner of the baseball universe has chimed in at what a wonderful addition to the game it became. It took time. There's always the knee-jerk reaction from baseball purists. 'Oh, you're ruining the game.' But people came around.
"Anecdotally, I took a tour of every ballpark and talked to fans, and they loved it. I can't imagine that anyone felt that we had done anything disrespectful to the game of baseball. If nothing else, we honored the game."
Long games, late nights
Shapiro said one of the league's top priorities is to figure out a way to shorten game duration. Games typically pushed the 3 hour, 30 minute barrier. Some went as long as four hours.
Pitching was, well, bad. The league's collective ERA was 6.98. Teams scored more than 20 runs 14 times. The most egregious outcome was Ogden's 31-11 victory over Great Falls on May 31, a game that featured 47 hits and 10 errors and lasted 4 hours, 10 minutes.
Shapiro indicated that a pitch clock could be in the offing next season, among other solutions.
"It's a huge concern to me," Shapiro said. "It's ridiculous that we played games that went so long. You can say that some of it had to do with the lack of quality pitching and the offense that we saw. That may be some of it.
"Some of it may have to do with other factors that we really want to take a look at and address. I fully expect that next season we will come up with solutions to that problem. I would say it to you this way: Everything is on the table."
Turnstiles turning
One thing was certain in 2021: Fans came out to watch Pioneer League games in droves. A total of 839,374 fans came through the turnstiles, with a per-game attendance average of 2,306. Ogden averaged a league-best 3,407 fans per game, and four other clubs — Rocky Mountain, Boise, Billings and Idaho Falls — averaged well over 2,000.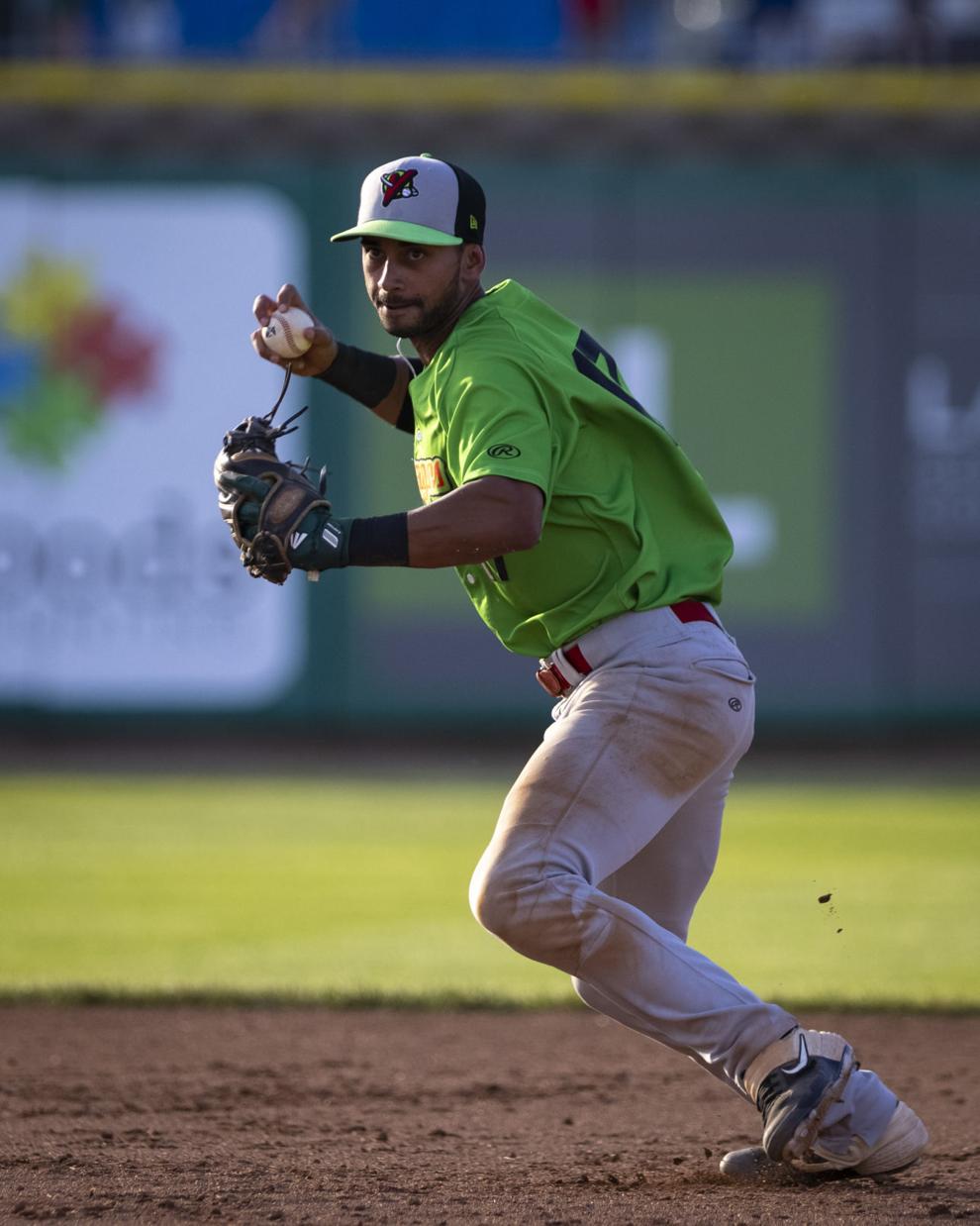 "The season just ended, and I can't comment on how every club did financially. But my sense is, when you look at the attendance and the fact that we did so well — much better than was projected — I would say a high percentage of our clubs did better than break even," Shapiro said.
"As I said before, the success of this season I think also has the correlation to stability. When you're seeing the kind of attendance we saw and the kind of attention the league got, I think that's going to lead to not only stability but also expansion."
Postseason quirks
A playoff format that the league has implemented for years had Missoula, the winner of both the first- and second-half titles in the North division and the team with the best overall record, not having home-field advantage for the championship series. The PaddleHeads hosted Game 1 of the series before playing Games 2 and 3 at Boise.
Missoula also played a one-game divisional playoff against Idaho Falls prior to the championship. An argument can be made that a team that wins both the first and second half of its division should have an automatic berth to the title round.
"When we first took a look at that last offseason I scratched my head. I'm going, 'Why isn't it the team with the better record that gets (home field)?' They said, 'Well, this is the way it's always been done,'" Shapiro said. "But just because that's the way it's always been done doesn't mean it makes the most sense. I think that's something we're going to want to address."
Expanding for 2022
Two teams will join the league next season: the Northern Colorado Owlz, which has relocated from Orem, Utah, to Windsor, Colorado; and a club that has been approved for the Kalispell area.
Northern Colorado opted out of the 2021 season in order to finish construction of its new ballpark complex, which Shapiro said could be "the pride of the league." Kalispell is also planning to build a ballpark, though it's uncertain whether it will be completed in time for first pitch next year.
"Their plan is that they will be able to play at least while under construction during the 2022 season," Shapiro said. "They believe they will make enough progress on constructing the ballpark this offseason that they can play in that facility, even though it won't be fully completed."
Shapiro also said the league hopes it can expand to as many as 12 teams by the 2023 season.