BILLINGS — Tristen Carranza's unintentional summer of bliss lasted about a week.
In the days following his release from the Missoula PaddleHeads toward the end of June, Carranza and his girlfriend, Sara Walsh, took advantage of the down time and took in some of the amenities Montana has to offer.
They floated rivers, went on hikes and generally enjoyed being around each other. A baseball player's life, especially in the independent leagues, is full of uncertainty, and not having a place to play was certainly another one of those roadblocks for Carranza.
The outdoors provided plenty of welcome diversions.
"I just let my mind be free a little bit," Carranza said Saturday afternoon, sitting in the home dugout of his new team, the Billings Mustangs, as they prepared to start a homestand against the Great Falls Voyagers. "Just enjoyed my girlfriend's company."
Carranza played for Missoula in 2019, when the Pioneer League was still affiliated with Major League Baseball. He batted .252 with seven home runs and 29 RBIs that year. But then the wheels came off for Carranza, as it did for many other minor leaguers.
The COVID-19 pandemic led to the cancellation of the entire minor league season in 2020, and when MLB cut the cord with approximately 40 affiliates in its restructuring, the Arizona Diamondbacks released Carranza.
He happily returned to Missoula, this time as a PaddleHead in the now-independent Pioneer League, and was off to a flying start to 2021. An early surge — which included a grand slam against the Mustangs on June 10 at Dehler Park — sent his batting averaging sailing to .391.
Despite his gaudy numbers, though, Carranza said the PaddleHeads told him he'd be losing some playing time in order to get more left-handers into the lineup. The right-handed Carranza didn't like the idea of getting fewer at-bats, and after a few days thinking about his options, he told his agent to ask for his release.
The PaddleHeads obliged on June 24, and by June 30 Carranza was in the Mustangs' lineup.
The move has worked for both team and player. Since joining the Mustangs, Carranza has at least one hit in seven of his nine games played heading into Saturday. He's hitting .306, and his four home runs in just 36 at-bats already rank him second on the team behind Chris Eusay and Chris Salvey, who have five homers in many more plate appearances. Overall, between Missoula and Billings, Carranza is 38 for 124 (.306) with seven home runs and 28 RBIs in 33 games.
"I'm just glad he's with our club right now because I know when he was with Missoula he did a lot of damage against us," Mustangs manager Joe Kruzel said. "For whatever reason, it didn't work for him there. But we were very fortunate to be in the situation where we could claim him and put him in our lineup. He's really added a spark to our lineup."
Carranza, a native of El Centro, California, said he and Walsh loved living in Missoula. They hope to return after the baseball season to see the state in its winter splendor, as well. For now, though, he's getting to know Billings and glad to be putting up big numbers for the Mustangs.
"One of the toughest things about baseball, or just in general, honestly, is believing in yourself," said Carranza, who can play the infield or outfield. "It's not as easy as it seems, you know. It's so easy to say, but it's harder to do."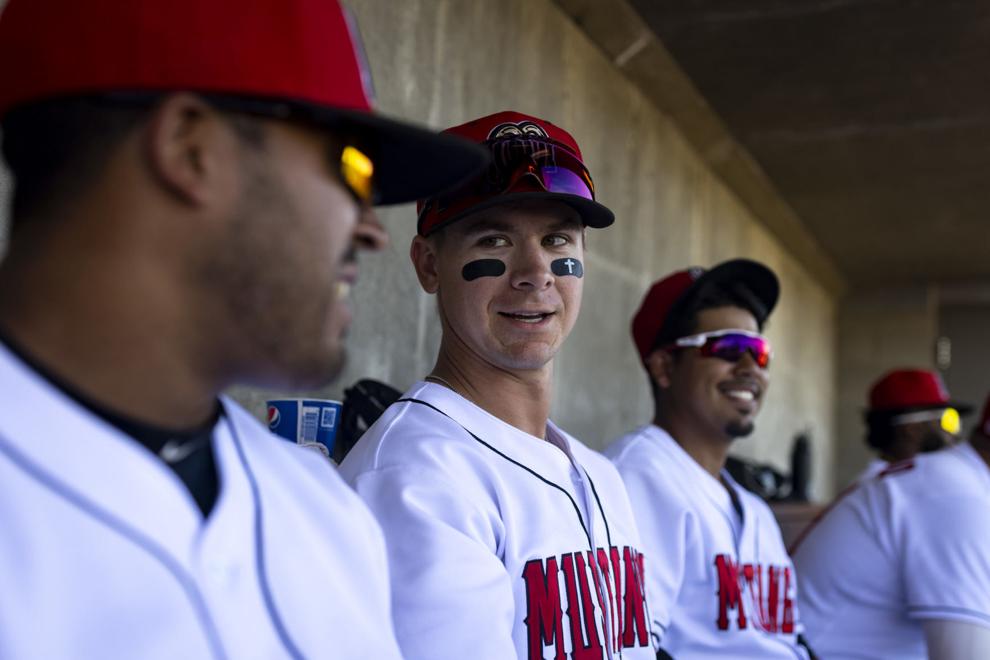 Halfway there?
Jalen Garcia was asked how old he was in 2006. The answer? Ten years old. And 10-year-old Jalen wasn't tuned in much to the Pioneer League, so he wasn't aware that Mustang Chris Valaika was tearing it up that summer.
When told Valaika had a league-record 32-game hitting streak in 2006, Garcia, a Billings native, got a smile on his face.
"That's the number I gotta beat?" he asked, laughing.
So, if you're wondering, yes, Garcia knows he went into Saturday with a 17-game hitting streak. And, no, he's not superstitious talking about it.
A former standout at MSU Billings — Garcia thinks he finished his Yellowjackets career getting at least one hit in his final 23 games — the start of the Pioneer League season wasn't his finest moment.
Nine games into the season he was batting just .167. A small sample size to be sure, but a 6-for-36 slump stands out more at the beginning of the season.
But the following day Garcia went 3 for 5, and he's been on a tear since. He's batting .361 over his last 28 games, and that includes hits over his last 17 games. Garcia has a .365 average during his hitting streak, which includes eight multi-hit games.
"I hadn't played in like two years, so being out of the game is probably a big part of" my slow start, Garcia said. "There was a lot of self-doubt, too. For a while, I didn't know if I could still play at this level."
Over the course of the last month, he's proven he's more than capable.
"Give the kid credit," Kruzel said. "He's really worked at it, and he's really improved. He has a very good skill set, so you really enjoy watching him compete day in, day out. It's great to see that he's having some success."
From the manager's office
Here's a scattershot of topics during a visit to Kruzel's office on Saturday:
• Kruzel managed the Mustangs in 2007, and the team's roster was highlighted by the presence of supplemental first-round pick Todd Frazier. Though's he not on an MLB roster currently, Frazier did help the United States qualify for the Olympics, and he will be part of the team in Tokyo.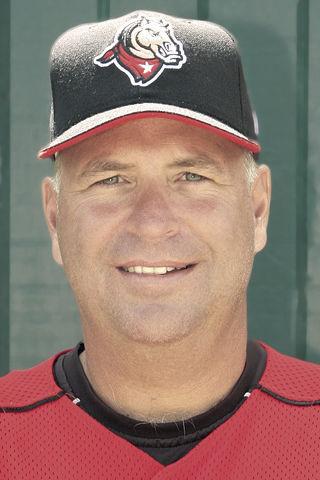 Frazier has hit 218 home runs in his 11-year career (so far), but he's probably known just as much for his Little League World Series heroics as part of the Tom Rivers, New Jersey, championship team in 1998 as well as his outgoing personality, which earned him the nickname "The Toddfather."
"The thing I always remembered about Todd was his charisma with people," Kruzel recalled. "I mean, he always had that knack of having that smile on his face, the intermingling with all different types of personalities.
"If you went to a local establishment in New Jersey, if he was sitting there I don't think he'd tell you how many hits he had in the big leagues or anything like that. He'd just be one of the normal locals hanging out and having a pop. So that's one of the greatest things about him, in all fairness, is his ability to do that. He just had a way of enjoying not only the game, but life."
• The Mustangs entered play Saturday 15-27, 15 games behind division leader Missoula. Six games remain in the first half of the season, when all teams' records revert to 0-0 and they play for second-half division titles and playoff berths.
"I think our club is better than where we were two weeks ago," Kruzel said. "Is there still some areas that we need adjustment in? Absolutely. There's some things that we have to clean up, shore up so to speak.
"We have to be a little more consistent in some areas that we haven't done well. So, hopefully, we'll get most of those fixed so when the second half does begin, we'll be in a better position of being able to compete day in and day out for 27 outs."