BILLINGS — Mustangs infielder Jonathan Willems can only hope to follow in the footsteps of fellow countryman Didi Gregorious, who played for the Billings Mustangs in 2009 and who is now manning the shortstop position for the New York Yankees. Willems, a free agent signing by the Cincinnati Reds in 2015, entered Saturday's game batting .333 in 69 at-bats for the Mustangs.
Before Saturday's game with the Missoula Osprey, Willems, 20 years old and a native of Willemstad, Curacao, talked about Gregorious, speaking multiple languages and who he's rooting for in Sunday's Women's World Cup final between the United States and the Netherlands.
Spoiler alert: Curacao is part of the Kingdom of the Netherlands. 
Q: Yankees shortstop Didi Gregorious is from Curacao, and he continues to be one of the more popular players to have played here when he was with the Mustangs in 2009. What do you think of when I bring up his name?
A: For me, it's a guy that played on the same team when I was a little kid. I grew up watching him play, and Andrelton Simmons and Jonathan Schoop. If you see those guys grind every day, and you see them in the big leagues right now, for me, it's a goal that I have to keep practicing, keeping going, keeping grinding every day, too, to get to the top, too. 
Q: Didi spoke five languages. You speak four. What is it about your country where that's a pretty common thing?
A: In school, when we are little kids, at 6 (years old) you start learning some Dutch and Spanish and English. (Papiamentu, a combination of Portuguese, African, Dutch and Spanish is the most common). We go to school and we practice all those languages. It's a plus, because sometimes you're playing and the catcher is American and the pitcher is a Latin guy and they don't communicate with each other. You go to the mound and you help them.
Q: What else should Montanans know about Curacao?
A: Not everyone knows where the country is. It's a small island in the Caribbean, close to Venezuela, a lot of beach. Some Caribbean food. We play sports like soccer, tennis, volleyball, baseball. We have our culture, which is similar to Dominican a little bit. We listen to some bachata, some merengue ... 
Q: You had a brief stint in Billings at the end of last season. Did that help you into this season, or is it just a matter of being a year older, a year wiser?
A: Yeah, a year older, a year wiser, that's right, but last year I started in Greeneville and came here for a week and started some games. The pitchers were smarter, used their pitches smarter. This year you come here a little more wiser ... I feel more comfortable here.
Q: You mentioned soccer is another big sport on your island. Do you have a rooting interest in Sunday's Women's World Cup final between the United States and the Netherlands?
A: (Laughs) Ah, a little bit, a little bit. You know, I support my Netherlands team and we'll go for it. 
Mustangs at a glance
Last 7 (Through Friday): L W W W W L L
Next 7: July 7-8 vs. Missoula; July 9 off; July 10-13 at Rocky Mountain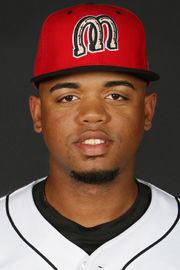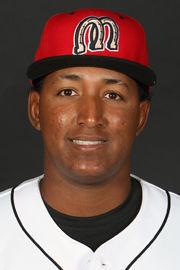 Who's hot (through Friday): Reniel Ozuna was 9-for-25 (.360) with a double, two triples and four RBIs. He was also slugging .560. … In his last two starts, RHP Miguel Medrano has allowed just one run and two hits in nine innings. He's also struck out 11 batters and walked one.
Transactions for June 30-July 6: Added – 2B Reyny Reyes (Greeneville). Out – 3B Claudio Finol (Dayton); SS Ranser Amador (Greeneville); LHP Jerry D'Andrea (Dayton).
Up on the farm: OF Aristides Aquino batted .292 with 16 home runs and a league-leading 23 doubles and 64 RBIs in 2014, helping the Mustangs to a league championship that season. Aquino, who is 25, is at Triple A Louisville and is batting .294 with 19 homers and 38 RBI in 214 at-bats.
Pioneer League at a glance
Pitcher of the week for June 24-June 30: Matt Leon of Orem was honored for a start of five scoreless innings with two hits allowed, no walks and five strikeouts.
Offensive player of the week: Andy Pages of Ogden hit .500 for the week (9-for-18), belting four home runs and driving in 11.
Leading the league (in everything): Ogden's Justin Yurchak had quite the line last Monday against Orem: 4-for-5 with two home runs and six RBIs. It's been that kind of season for the Dodgers' infield prospect. Going into play Saturday, Yurchak, whom the Dodgers acquired in a trade last winter with the Chicago White Sox, was tied for the league lead in home runs (six) and led in RBIs (20), on-base percentage (.538), slugging (.770) and OPS (1.308). His .393 batting average was second behind Missoula's Liover Peguero (.397).