YANKTON, S.D. — Dickinson State senior and Baker graduate Cleet Wrzesinski took second place in the men's heptathlon Friday at the NAIA Indoor Track and Field Championships.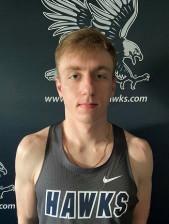 Wrzesinski finished behind Keiser University (Florida) freshman Philip Stomne. The Sweden native had 5,211 points, 132 more than Wrzesinski. 
Wrzesinski's 5,079-point mark broke a DSU men's heptathlon record, which was previously 5,044 (set by Columbus native Trevor Willis). The two-day performance also resulted in an All-American honor for Wrzesinski.
The former Baker and Ennis star entered this week's meet at No. 1 in NAIA men's heptathlon.