BILLINGS — Before last year's football game between Montana and Montana State in Missoula, MSU had more players on its roster who played high school ball in the Treasure State. This year, however, the Bobcats trail the Grizzlies — but not by much.
Bobby Hauck's Montana program has bolstered its in-state contingent, moving from 41 in 2018 to 48 on their official roster as of Nov. 20.
The number does not include Hauck's son, Robby, who spent much of his youth in Missoula during his father's first stint as coach of the Grizzlies, but played at Del Norte High School in San Diego, Calif.
Montana State, on the other hand, has maintained the same number of in-state players as last year, with 46 former Montana high school players filling out the Bobcats' roster.
While the Grizzlies have dominated recruiting in the western portion of Montana, the Griz roster also includes two players from the eastern edge of the state. Safety Michael McGinnis, a graduate of Sidney High School, and defensive end Ryder Rice, a Savage product who arrived at UM after transferring from Rocky Mountain College, give the Grizzlies two players from Richland County.
The Bobcats have a significant recruiting presence in the southern half of the state. Perhaps unsurprisingly, the Cats boast the most players from within the county in which the university is located. There are nine Gallatin County products on the Cats' roster, including head coach Jeff Choate's own son, Jory.
The Cats also lead recruiting in Montana's most-populous county, Yellowstone County, with a total of nine players between Billings and Huntley Project schools. Montana has six Yellowstone County players, all from Billings schools.
Montana leads Montana State not only in total in-state players, but also in the number of Montana counties in which each program claims a recruiting edge, with 11 counties to the Bobcats' nine. The two colleges are tied in three counties that have produced current players: Cascade County (two players per team), Silver Bow County (one player per team) and Teton County (one player per team).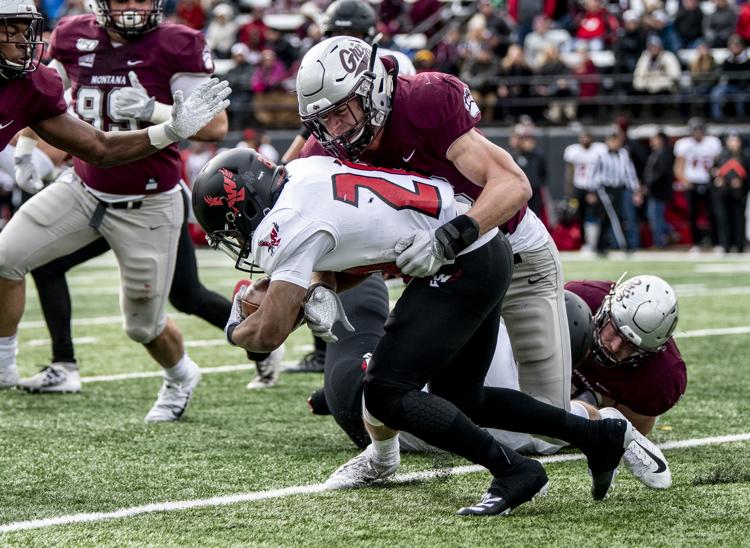 The three counties that have the most in-state recruits at Montana's Big Sky Conference programs all show 15 players between the two schools: Yellowstone County (nine for MSU, six for UM), Missoula County (eleven for UM, four for MSU) and Flathead County (eight for UM, seven for MSU).
When it comes to finding out-of-state players, both teams have found success in some similar locales. Los Angeles, Portland and Seattle have all been fertile recruiting grounds for both the Cats and the Griz. Several other recruiting areas, however, are exclusive to each program.
Montana's roster includes three players from Hawaii, including two freshmen walk-ons — Marcus Hee and Caine Fitiausi-Fung — from the same high school in Honolulu. Hee and Fitiausi-Fung are also the two players who have traveled the furthest from their high school to play Division I football in Montana.
Defensive end Milton Mamula, from The Episcopal Academy in Philadelphia, is the Griz player from the furthest east. Offensive lineman Kordell Pillans, from Kodiak, Alaska, is the Griz player from the furthest north.
The Grizzlies have also had a larger recruiting presence in Arizona, with six players, compared to the Bobcats' lone Arizona product, quarterback Ruben Beltran.
Montana State's recruiting footprint stretches from Chugiak High School in Alaska, which produced tight end Derryk Snell, to Gilford High School in New Hampshire, where offensive lineman Ethan Ormes played.
The Bobcats' roster includes two players from Florida, as well as multiple players from both the Dallas-Forth Worth area of Texas and Minnesota's Twin Cities.
Choate's program has pulled players from the San Francisco Bay Area and in and around Sacramento, areas of California that the Grizzlies have yet to tap for recruitment.
Griz wide receiver Keelan White is the only player listed as coming from an international school, having attended Handsworth Secondary in North Vancouver, British Columbia.
Montana State coaches don't have to go far to find their top high school for recruitment, with seven players hailing from Bozeman High School.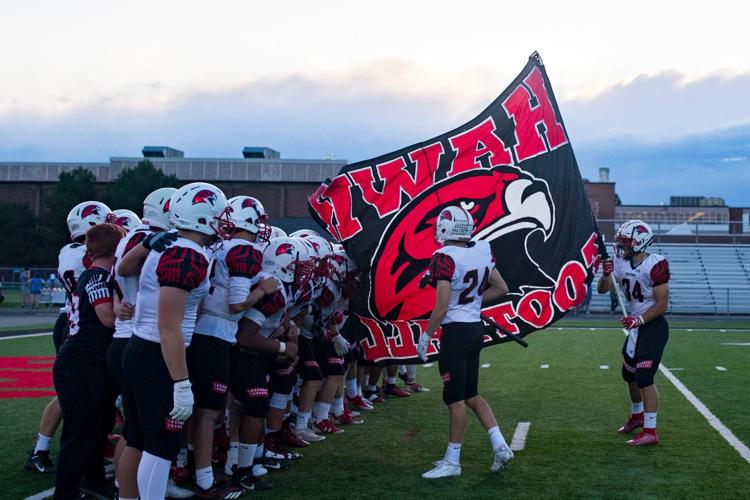 The University of Montana's top recruiting school, however, is not located in the same city as the university. Helena Capital has provided the Grizzlies with six players on their current roster, although three schools combine to make Missoula the top recruiting town for UM.
When counting both college teams, two high schools are tied for most players with nine total: Bozeman (seven at MSU, two at UM) and Kalispell Glacier (five at MSU, four at UM).
Though recruiting for 2020 is still early, the Cats hold an advantage with regards to both in-state and out-of-state recruiting as of the Brawl of the Wild, with six MSU verbal commitments from Montana to the Grizzlies' five, and 16 total recruits to UM's six.