BOZEMAN — Justus Perkins learned about the Montana football team's upset win over Washington when he got home Saturday night.
Hours earlier, Perkins completed the first start of his Montana State career and helped the Bobcats nearly pull off their own upset at Wyoming. The redshirt freshman center, like many of his teammates, felt conflicting emotions. He was excited about his start but disappointed about the loss. He felt happy for his friends on the Grizzlies but was less than thrilled to see UM succeed.
"It was good for them. Obviously, they're a great opponent," Perkins said Monday, pausing before finishing his thought. "But, I don't know, I don't want to say anything too crazy."
In a successful Week 1 for the Big Sky Conference, the Montana teams had two of the best performances. UM's 13-7 win over the Huskies, ranked 20th in the FBS at the time, was one of the biggest upsets in recent college football history. MSU was a 19-point road underdog to a different UW in the FBS, and it nearly beat the unranked but formidable Cowboys.
Seeing the Griz gloat made the Bobcats' 19-16 loss to the Cowboys sting a little bit more, but they didn't express much bitterness. It's just one game, they said, and the UM matchup they really care about doesn't arrive until Nov. 20.
"I'll admit it, it sucked a little on the bus ride back home seeing that they won against an FBS team," said MSU senior wide receiver Lance McCutcheon. "But at the end of the day, that doesn't affect us at all. We're playing them Week 11."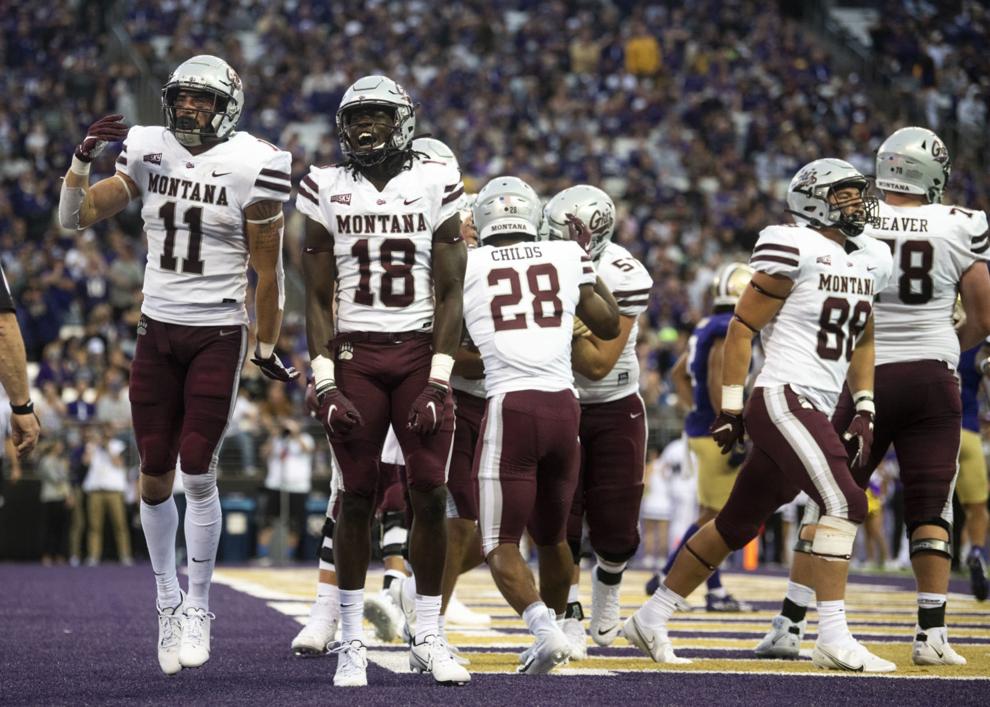 McCutcheon and Perkins both attended Bozeman High, so they grew up in a Cat-Griz rivalry hot spot. Among the many people they know on UM's roster are former Hawks: redshirt freshman quarterback Kris Brown, freshman linebacker Asher Croy, freshman receiver Brady Lang, freshman safety Padraig Lang and redshirt freshman receiver Ryan Simpson.
Perkins talked to some of his UM friends after their games Saturday.
"We keep that tight bond, even though they obviously chose the wrong college to play for," he said. "They congratulated me on my first start, they said that they're proud of me, stuff like that. And I told them, 'Good job in there, too,' but kept it pretty short."
MSU sophomore linebacker Nolan Askelson, a Billings Senior grad, also has several friends on the Griz, although they're "not friends during the season," he said. Askelson usually waits until after the season to reignite the affection, he added.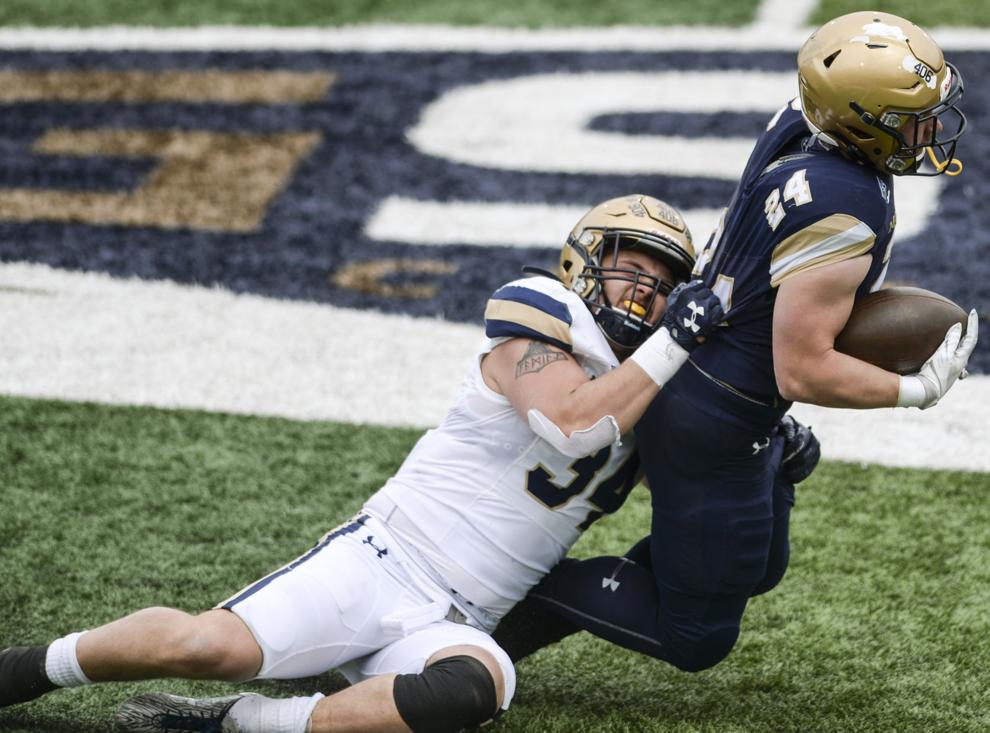 Jeffrey Manning Jr. was less combative toward UM. The redshirt junior safety is from Los Angeles and played at Oregon State (a team in the same Pac-12 division as Washington) for three seasons before transferring to MSU last year. He has two friends on the Griz, cornerbacks TraJon Cotton and Omar Hicks Onu, who also played at OSU.
"I'm really just more happy to see them thriving and doing their thing over in Missoula," Manning said.
MSU head coach Brent Vigen sounded relatively neutral about UM's win as well. He grew up in North Dakota, played and coached at North Dakota State and spent seven seasons as Wyoming's offensive coordinator before MSU hired him in February, so he's still new to Montana's biggest rivalry.
Vigen spoke more about Saturday's game against his former team than the upset in Seattle.
"It would have been a really big win for us, and it ended up being a loss, and there's no in between," he said. "You win those games (like UM did), it's a huge positive mark for you moving forward, but it's just one game at the same time, no different than it's just one loss for us."
Vigen and MSU players believed they could have and should have beaten Wyoming, and it's hard for them to cling to any moral victories when they were a play or two away from an actual victory. They also saw fellow Big Sky schools Eastern Washington and UC Davis earn close wins over FBS teams on Thursday, and their rival beat a team considered to be better than Wyoming.
But the Bobcats recognize how well they played, and the near-upset gives them good reason to feel on or near the same level as UM, EWU, Davis and Weber State, who are all ranked in the top 14 of the latest Stats Perform FCS Top 25. MSU rose from No. 12 to No. 11.
"Good win for (UM) certainly, and I think our league showed, not only with that win but a couple others, that it's a strong league," Vigen said. "That's what our expectation is as a coaching staff, that this is going to be a challenging league this year, a deep league."
Big Sky teams weren't the only ones at the FCS level to beat FBS squads. On Friday, just down the road from Laramie, Wyoming, South Dakota State rolled at Colorado State. Holy Cross also beat UConn, and East Tennessee State defeated Vanderbilt.
As much as the Bobcats would like to see the Griz lose, they admitted that UM's win at Washington benefited MSU in tangential ways. The upset was one of the best examples of the FCS's quality, that "competition doesn't fall off like a lot of people might think it does," Askelson said.
"Good for the conference, good for the FCS," Askelson said, "and it's just going to make it that much sweeter when we beat them in November."