BOZEMAN — A football player in Missoula committed to Montana State two weeks before the Brawl of the Wild.
That might seem like a risky decision, especially considering the player, Tommy Nilson, received an offer from Montana. But the Missoula Hellgate lineman hasn't gotten any grief from other locals.
"Living in Missoula, you'd think there would be some pressure," Nilson told 406mtsports.com on Monday. "But I think everybody around me kind of looked at it like, they're both really good opportunities."
Nilson didn't exactly fan the Cat-Griz flames when he committed to MSU on Nov. 7 to continue his career as an offensive lineman. His decision to cross over into enemy territory had little to do with football.
"I always wanted to spread my wings a little bit and get away from my hometown when I went to college," Nilson said. "The idea is that you get away from home and you're kind of getting on your own, making your own life and own path. I figured moving away from home was going to help start that transition."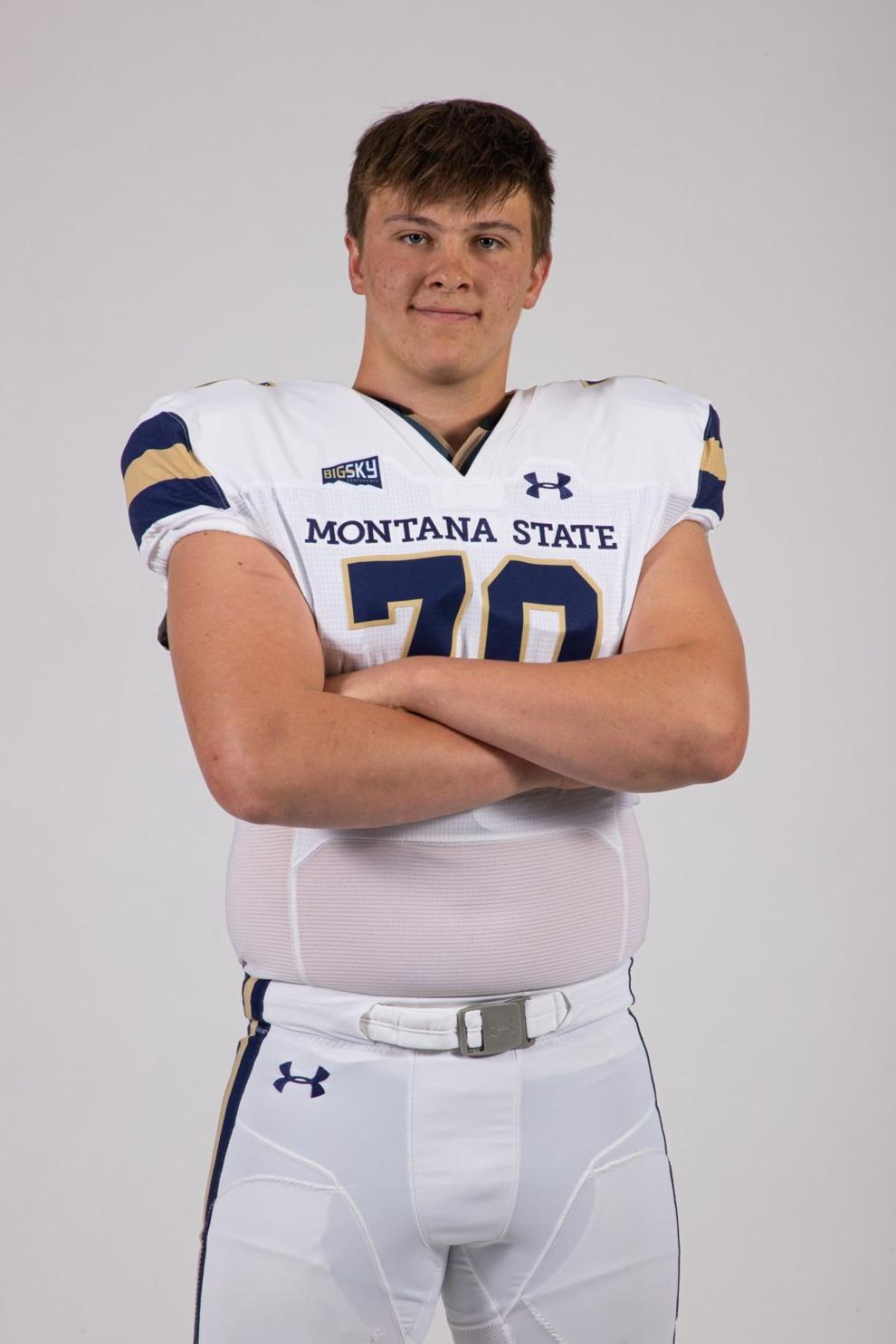 That wing-spreading desire was one of the two biggest reasons why Nilson chose MSU over UM and the other schools that offered him: Carroll and Montana Tech. Academics were the other reason.
Nilson, a 4.0 student, is leaning toward a career in engineering. MSU has a robust and renowned engineering program, while UM only offers pre-engineering.
"I felt that MSU is a better fit for me academically," Nilson said.
Football certainly played a role in Nilson's commitment. The 6-foot-4, 255-pound senior was impressed with the new Bobcat Athletic Complex and would like "to get a taste of what that's all about playing there next year," he said. He also praised MSU's players and coaches, specifically linebackers coach Bobby Daly, who was Nilson's main recruiter and offered the scholarship face to face.
"They're a really close knit group of guys. They all seem like they really mesh well as a team," Nilson said. "They're all really nice guys. The players all said hi to all the recruits."
It wasn't just their friendliness that impressed him.
Nilson hasn't gone many places in his life where he isn't the biggest person, even on the football field. Yet when he explained why he plans to play guard or center for the Bobcats, he said it's because he's not tall enough to play tackle (his position in high school).
That might be exaggerated. MSU's starting right tackle, TJ Session, is listed at 6-foot-4, and height is hardly the most important trait for an O-lineman. But Nilson felt short on his visits as he stood on the sideline next to Bobcats like starting left tackle Lewis Kidd (6-6) and Rush Reimer (6-5), who will start in place of the injured Session in the Brawl on Saturday.
Hellgate football coach Mick Morris was immediately impressed with Nilson's frame and feet when Nilson joined the Knights.
"We always knew there was potential," Morris said Thursday. "The biggest thing was developing the toughness that goes with being an O-lineman."
That toughness grew as Nilson gained confidence, something that can take time at Hellgate because "kids are sometimes forced to play sooner than they're ready," Morris said. Nilson didn't think he could play college football until the beginning of his junior season, he said.
Nilson, a three-year starter, became a force on both sides of the ball for a team that went 6-18 overall the past three seasons. He dominated in a 35-16 season-ending loss to Butte last season, Morris said. That Butte team had current UM tight end Jake Olson and other strong players up front.
"I think he finally started realizing this summer that, 'Man, I can make contact with a guy and move him,'" Morris said of Nilson. "He's just a good kid. He really developed into being a really good leader for our football team."
Nilson's decision to choose MSU over UM was tough, he said. It might have been easier if he grew up rooting for one team, but he never developed a strong allegiance to either.
"Living in Missoula, you kind of naturally cheered for the Griz. But we never were a big football family," he said. "Whenever the Cats or the Griz were playing, we wanted them both to win. We'd turn on the games and we'd go back and forth between Cats and Griz."
Nilson won't be in attendance at Washington-Grizzly Stadium in Missoula on Saturday, when No. 3-ranked MSU (9-1, 7-0 Big Sky) faces No. 7 UM (8-2, 5-2) in the 120th Brawl. He'll be watching just down the road at home.
This time, he'll have a rooting interest.