BOZEMAN — Tricia Binford wishes she could've told her team that its season was over herself.
The Montana State coach and Big Sky coach of the year had proven she was prepared for nearly anything throughout the year. No coach, she said, could be ready for a time like this.
The MSU players were reading to elementary school students in Boise, Idaho, on March 12, the week of the Big Sky tournament. The Bobcats had defeated Northern Arizona in the semifinals the day before and were ready to take on Idaho, the only conference team to beat them during the regular season, in the championship.
The players boarded their bus to return to their hotel. Oliana Squires, MSU's senior guard, started scrolling through Twitter. There, she learned the remainder of the conference tournament was canceled because of the coronavirus pandemic. The Bobcats' hopes of winning the title game were tarnished.
Was this real? Could this actually be happening? None of the players knew how to react. Squires hoped it would just be postponed for a week and everything would return to normal. But that was never the case.
"We were just kind of numb in a way," MSU senior and Big Sky player of the year Fallyn Freije said.
Binford wishes she could take that moment back, that she could've told her players herself. She wishes a lot of things were different.
The Bobcats set a Big Sky record for most conference wins in a season, finishing 19-1 in the conference. With a Big Sky tournament championship, they likely would have received a high seed for a mid-major and possibly won a game in the NCAA Tournament based on how they played nationally-ranked teams.
The Bobcats will always be left wondering what they could've accomplished.
To Binford, however, the unknown result doesn't matter. She preached throughout the season that the destination was never the important part. She wanted her players to embrace the journey. She wanted them to enjoy demanding practices and hard-fought contests.
Because their season was ended prematurely, those experiences are all the Bobcats have to look back on. However, the journey is why Binford believes the 2019-20 MSU team should be remembered.
"It's not the ending that anybody wanted for us," Freije said, "but I know that as time goes on, looking back, we did have a really special year."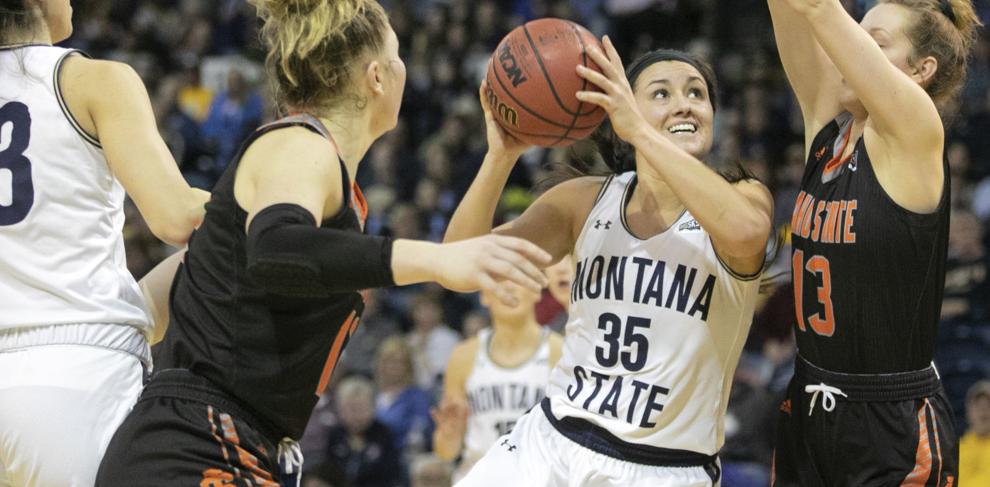 As professional sports leagues began to explore postponing or canceling events, the Bobcats realized that their tournament could be affected. Binford didn't anticipate cancellation.
After the MSU players found out, they met with their coaching staff at their hotel. At that point, the NCAA Tournament was still going to be played but with no fans. If it had been, the Bobcats would've received the Big Sky's automatic bid because they were the regular-season champions and the top seed in the tournament.
Then the NCAA Tournament was canceled. Binford compared it to a team losing its last game, careers ending in an instant. Instead, MSU's season ended with a 17-game winning streak, which tied a program record.
All of her players handled it differently. But it wasn't easy for any of them.
MSU's four-year seniors — Squires, Madeline Smith and Blaire Braxton — became the program's winningest class with 82 victories together. Freije and Martha Kuderer transferred from North Dakota and Seton Hall, respectively, in hopes of playing in the NCAA Tournament with the Bobcats.
But they never did.
"It was pretty devastating for everyone, especially the seniors," Squires said. "We just played our last game of our college career and didn't even realize it. It was a very sad moment for all of us."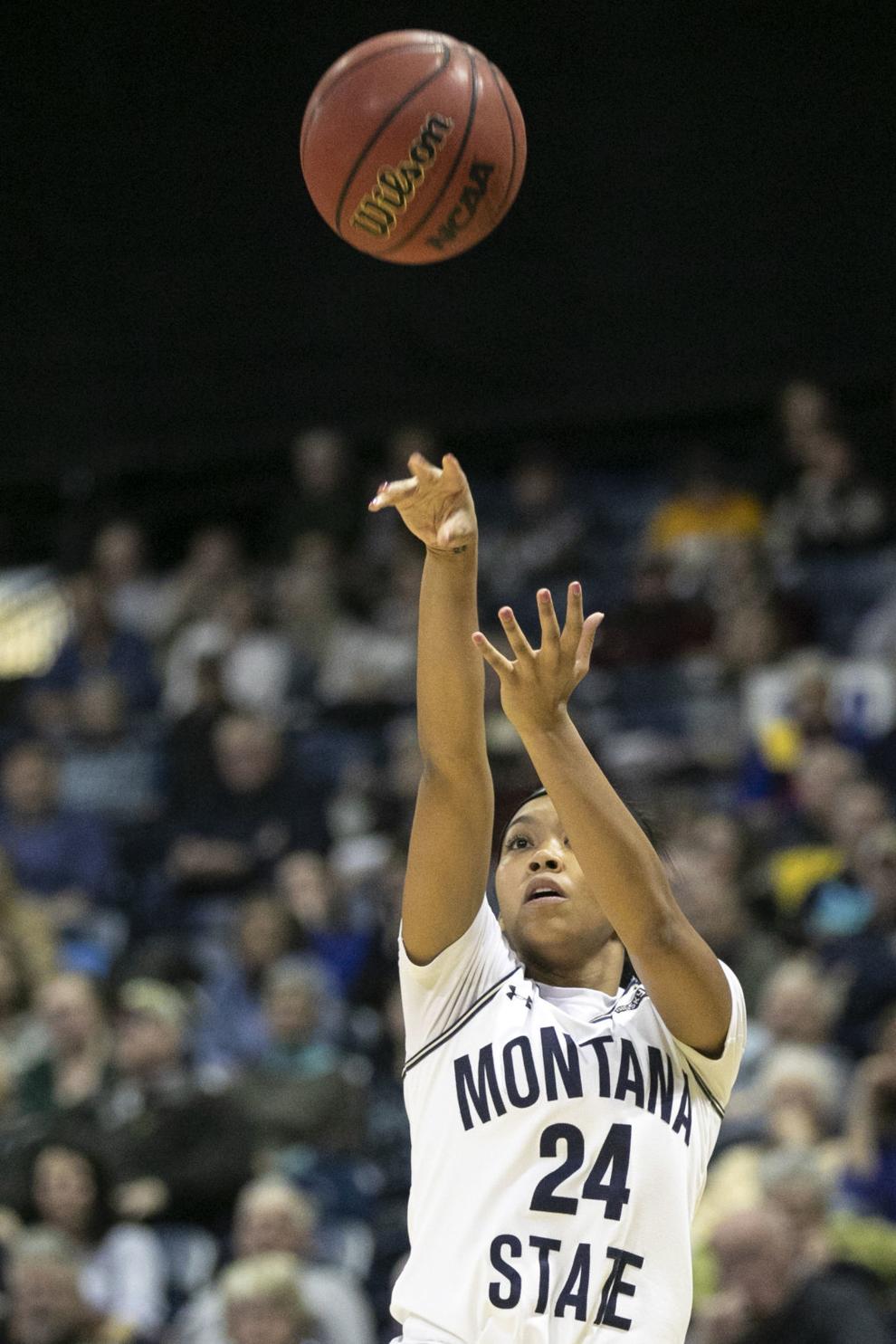 Squires said the end of MSU's season was especially hard to grasp because of the historic run it was on.
During the regular season, Braxton said the Bobcats usually have three goals in mind: sweep Montana, secure the Big Sky regular-season title and win the conference tournament championship — a goal they were a day away from having a chance to accomplish. But because of how well the Bobcats were playing, they had added a fourth: win a game at the NCAA Tournament.
The Bobcats seemed capable. They had played powerhouses like Texas A&M and Minnesota and were winning in the second half of both games.
Squires said MSU's season will always feel unfinished.
"It'll always be something that bothers us," she said. "We will always wonder, 'Would we have won the championship game? What would we have done in the NCAA Tournament?' The unknown is tough to deal with."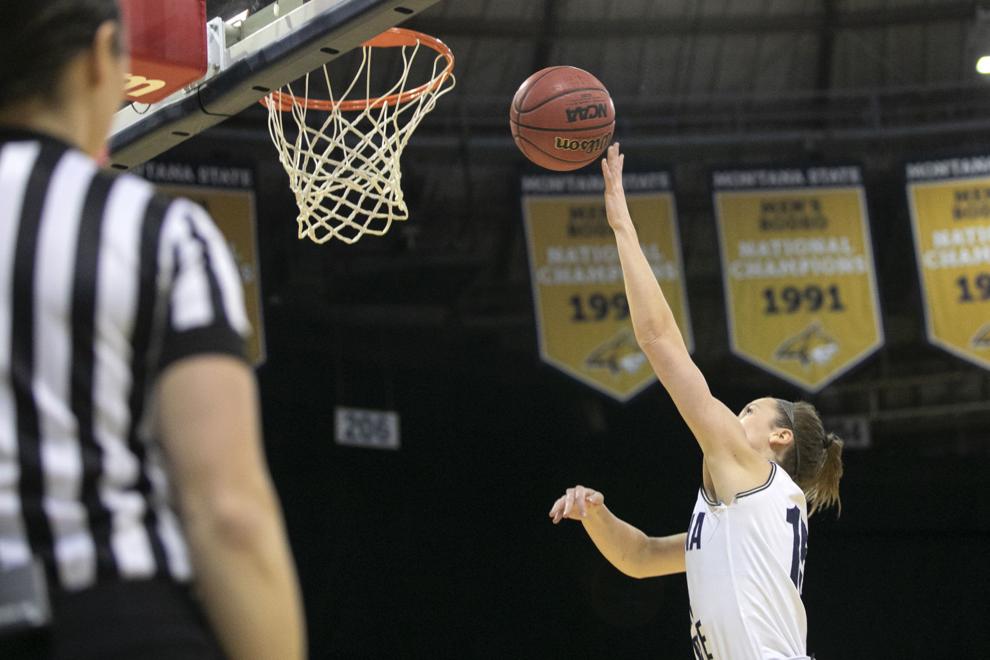 Freije doesn't think MSU ever peaked. She transferred from UND, redshirted for a season at MSU because of NCAA eligibility rules and recovered from foot surgery last year, all in hopes of playing in March Madness in her senior season. She had dreamed of that since she watched basketball as a child.
She's confident MSU could have won an NCAA Tournament game. That would've been her perfect way of concluding her career.
"We definitely had high goals and high hopes for us," Freije said. "I think that's another hard part for us just thinking that, 'Wow, who knows, we maybe could've won the (NCAA) first-round game and in the second round or even more.' Maybe we would've lost by 50, but at least we were there. Who really knows?"
Freije returned to Bozeman last week and intended to stay for a few days even though it was spring break and her classes were going to be online. She had just spent time with family in Boise and wasn't compelled to rush back to North Dakota.
Freije tried to keep herself busy. She swiftly took care of schoolwork. She extensively cleaned her apartment.
But she "was going crazy" as her mind kept wandering back to basketball. She watched film and missed the sport she grew up with. She needed a change of scenery, so she bought a one-way ticket to visit her older sister in Nashville for a momentary escape. She had a hard time understanding that her collegiate basketball journey ended the way it did.
Freije knows she had plenty of positivity to reflect on, though. She looks back on photos of games and sees her teammates celebrating on the bench and high-fiving each other.
Her relationships with teammates. The support at home games as an average 2,361 fans were in attendance. That's what she hopes this season is remembered for.
"I don't think we took moments for granted," Freije said, "which I know we are all very thankful for."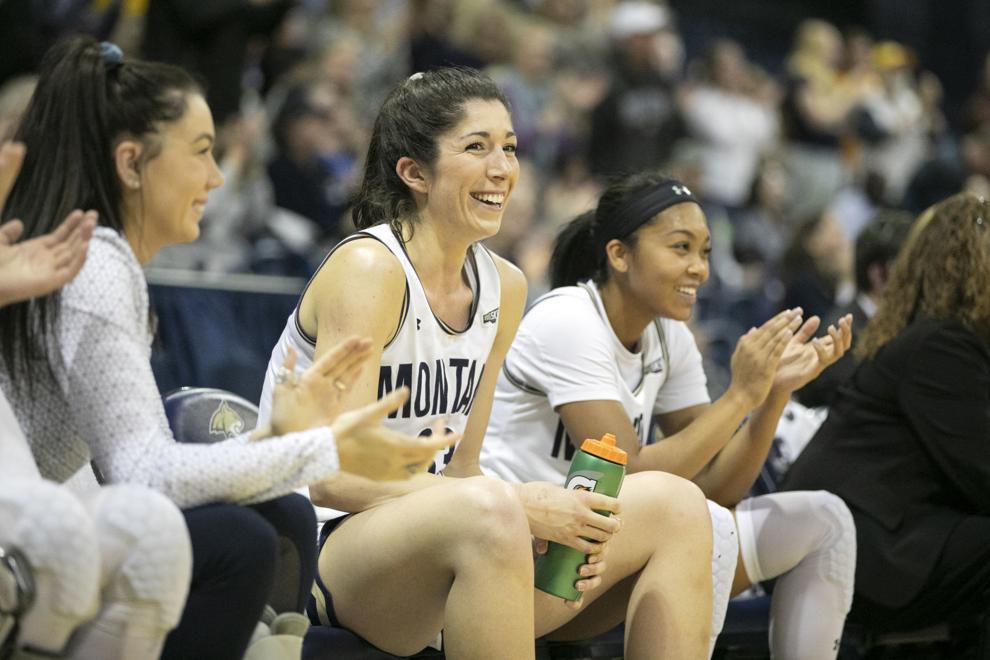 Binford was disappointed when she realized she had coached this year's team for the final time. She loved the games, but she enjoyed the practices even more.
It was in summer training, not during any games, that Binford realized she had a championship-caliber team. But she added the Bobcats earned a place in that Big Sky title game because of the drive they showed every day in practice.
She relished the time she had with her players. That feeling is a sign that she took the journey seriously.
During their last meeting at their hotel, Binford reminded her players they still had reason to celebrate. After the Bobcats defeated NAU in the Big Sky semifinals, for instance, she recalled them sprinting to the locker room and dancing with MSU President Waded Cruzado.
When the Bobcats clinched at least a share of the Big Sky regular-season title at Worthington Arena in a win over Montana, they cut the nets down. Binford said conversations were held about when nets should be clipped — if they should do so when the title is clinched outright — but she didn't want to wait. She didn't know what the future was going to look like or if MSU was going to earn that title on a loss.
"When you clinch, you cut," Binford said. "When you accomplish something, you celebrate it."
That's why the Bobcats danced with the regular-season championship trophy after they won it outright the following week as well.
"Those kinds of moments, those kinds of memories, those are important ones to remember," Binford said. "Yeah the journey does matter. Your moments do matter. It's a life lesson for all of us because you don't know what is going to happen the next day."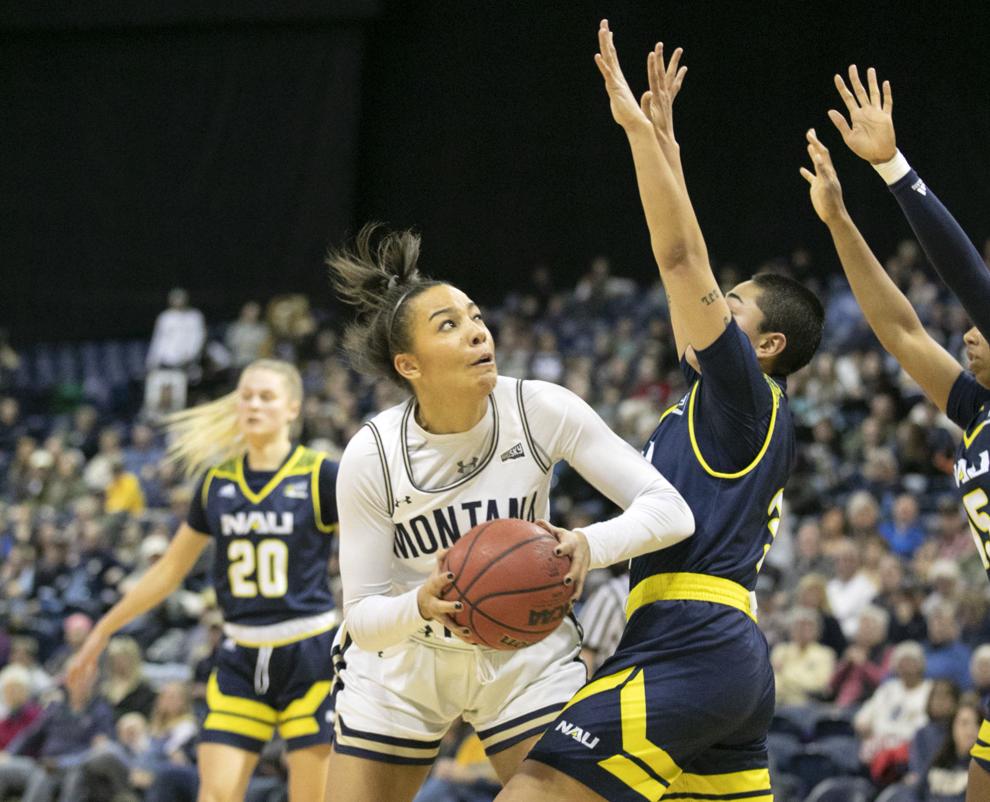 Freije hopes the Bobcats were inspiring for others. Even when they were voted as the preseason favorites to win the Big Sky, they lived up to those expectations.
Every week, they were prepared for every conference team's best and usually won, commonly in dominant fashion. MSU led the conference with an average scoring margin of plus-13.7.
Binford called this year's team one of the best she's coached because of how well they prepared.
Though Freije was the Big Sky player of the year, Binford boasted that her team never solely relied on one person. Squires was an all-conference second team selection. Darian White was the Big Sky freshman of the year and an all-conference honorable mention. Tori Martell was the Big Sky's reserve of the year. Six different Bobcats led the team in scoring in a single game.
"This is one of the deepest, most balanced, most unselfish teams that's also ever played (at MSU)," Binford said. "They celebrated each other the way that teams should celebrate each other. And that's the part where I get to have a little bit of peace in this uncertain time of what's going on nationally. I at least get to have the peace of knowing that they celebrated the journey the entire time along the way."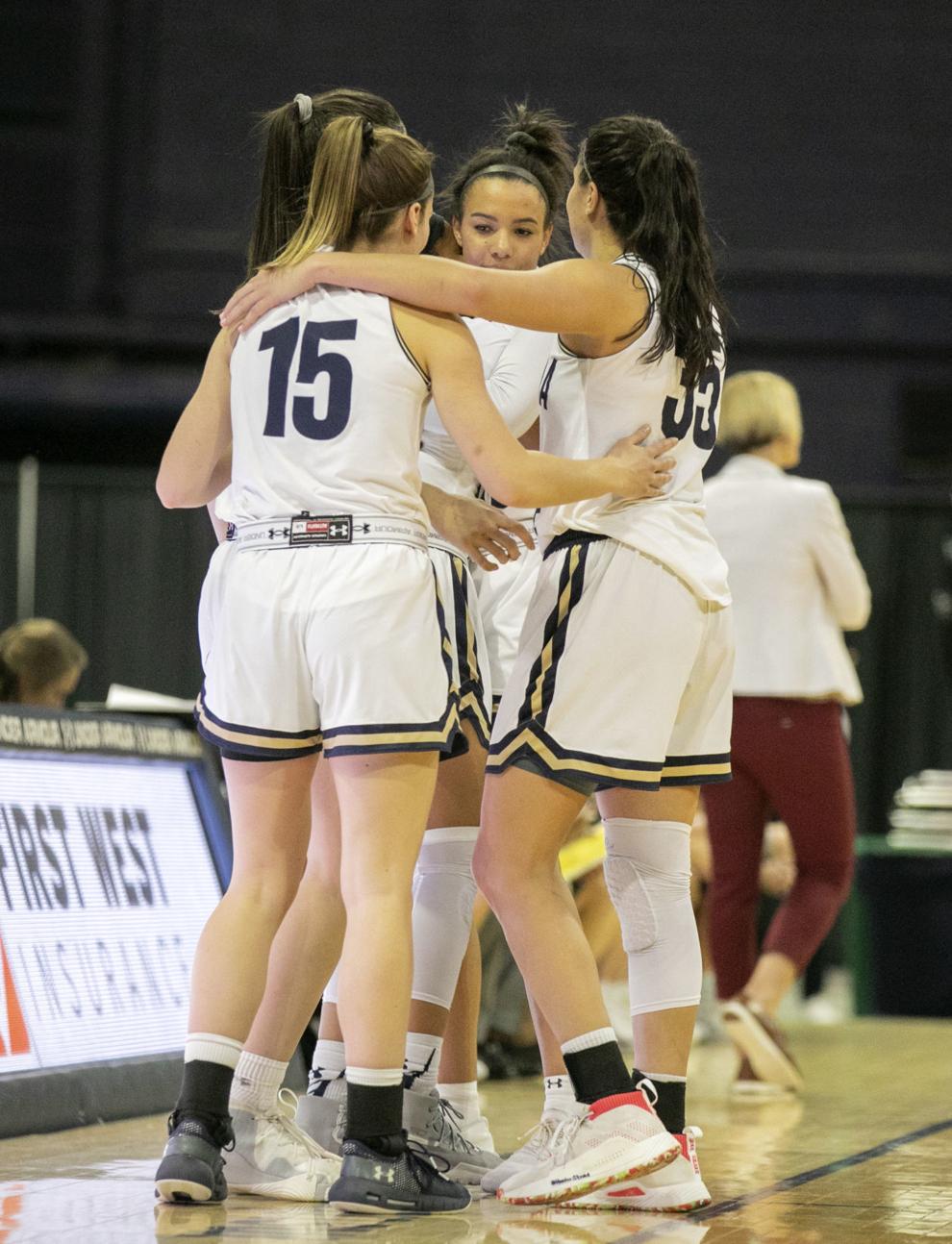 Squires hopes to play professionally overseas. But because of measures taken due to the coronavirus outbreak, she'll have to wait. Until then, she can only reflect on her career and her senior season which will always feel unfinished.
Freije badly wishes she could've had at least one more game. But she's thankful for the games she did have. She said MSU was a "great fit" for her to finish her career.
While she knows she can't eliminate the agony of a season that concluded too early, Binford hopes her players can take solace in the journey.
"Heartbroken for them, but extremely proud of them," Binford said. "We're going to continue to celebrate what they were able to do and accomplish this season. Nobody can take that away."