BOZEMAN — A Big Sky Conference football team played at Providence Park last week, and it wasn't Portland State — much to Bruce Barnum's chagrin.
Providence Park used to be PSU football's home, but factors mainly related to Portland's pro soccer teams forced the Vikings to move to a less ideal setup in Hillsboro. That's why Barnum, PSU's head coach, wasn't happy when he learned that Oregon State would face the Big Sky's Montana State at Providence Park on Saturday.
"That pisses me off, I mean come on. Are you kidding me?" Barnum told Portland-based columnist/radio show host John Canzano last Tuesday, adding, "I'm pissed because I'd love to have it back."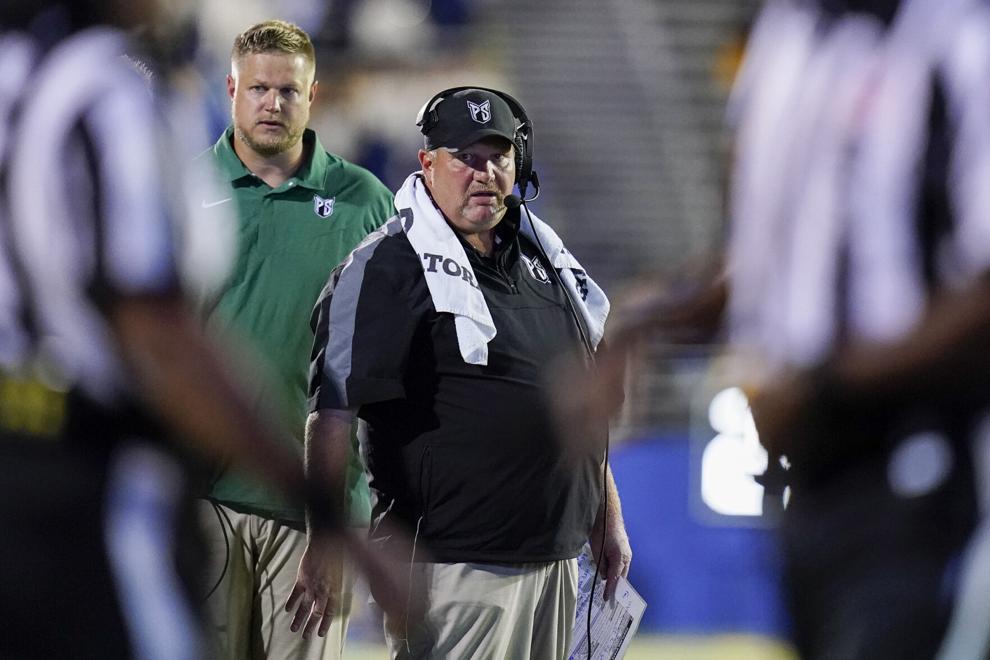 Providence Park has hosted soccer, baseball and college football games — and one NFL game — during its nearly 100-year history. The PSU football team played full home schedules there nearly every year from 1947 to 2017. PSU's campus is just over a mile (about a 30-minute walk) from the stadium.
Saturday marked Oregon State's first game at Providence Park since 1986. The Beavers beat MSU 68-28.
The downtown stadium went through three name changes before it became Providence Park in 2014, which was five years after the Portland Timbers of the MLS were founded. The NWSL's Portland Thorns also became Providence Park soccer tenants after they were formed in 2012.
Eventually, Providence Park became too expensive for PSU. Its last game there — in 2018 — cost $32,000 to rent, according to the student-run PSU Vanguard. The expense is $12,500 at Hillsboro Stadium, where the Vikings have played home games since 2018.
The Timbers and Thorns had the ability to block out days for potential home postseason games as well.
"We had to move some of our games on very short notice," former PSU athletic director Valerie Cleary told Canzano, adding, "The logistics became a nightmare."
That 2018 game at Providence Park (against Northern Colorado) drew 4,375 fans — about 1,000 more than PSU has averaged at Hillsboro Stadium, which is 14 miles (about a 20-minute drive) from campus. Its capacity is 7,600, while Providence Park can fit 25,218 fans.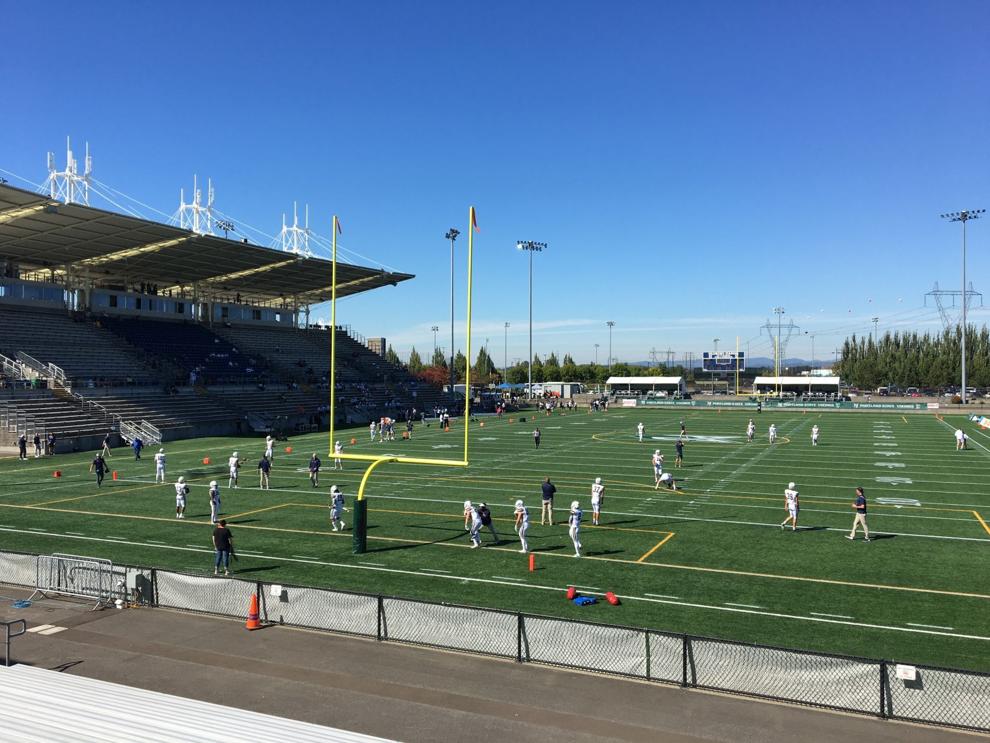 Barnum has been PSU's head coach since 2015 and joined the team's coaching staff in 2010, so he has years of experience at Providence Park. Seeing another football game being played on that turf made him long for the pre-2018 days.
"Nothing against Oregon State or Montana State," Barnum told Canzano. "They're not in charge of the place."
The Vikings (0-2) were on a bye last week. Barnum planned to call MSU's coaches and try to get a field pass for the OSU game, per Canzano, but he ultimately didn't reach out to the Bobcats. He made those comments in jest, according to a PSU spokesperson.
Getting any games back at Providence Park, let alone full home schedules, looks unlikely for PSU in the foreseeable future. Building or renovating a stadium somewhere else in Portland would be logistically difficult too, as the Oregonian's Bill Oram detailed in a column published Friday.
"Once we determine our long-term direction, certainly some of that will be facilities," PSU first-year athletic director John Johnson told Oram, adding, "Athletics needs to be in the long-term goals of the university and the city."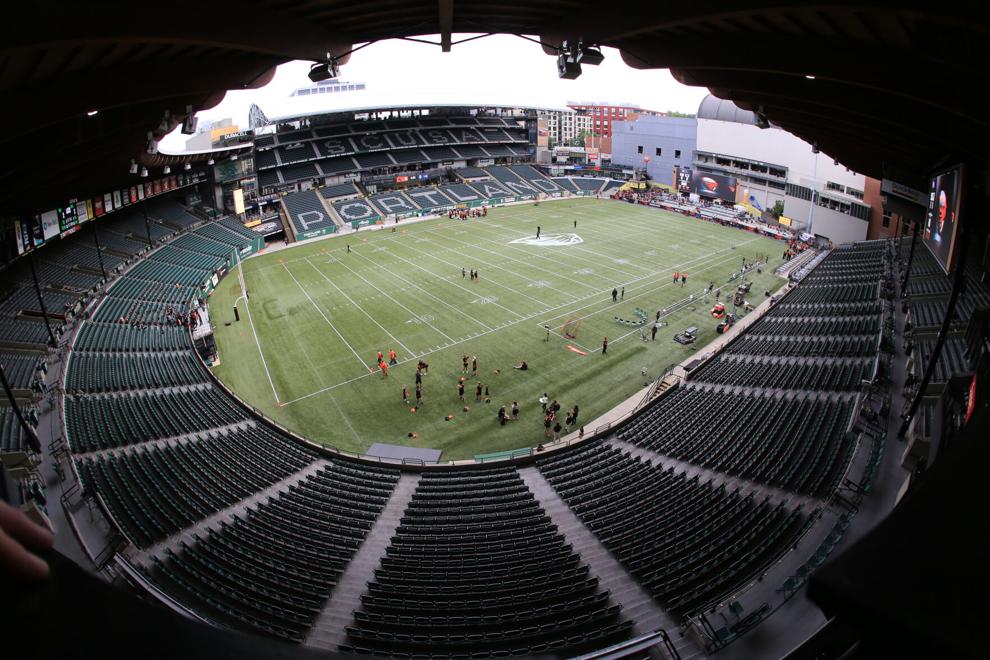 Week 3 Big Sky results
Big Sky football teams went 6-4 last week against nonconference opponents, only one of which was a Football Bowl Subdivision program: Oregon State.
Portland State and Eastern Washington both took byes last week. PSU will play at Montana and EWU will host Montana State this Saturday.
Here are last week's scores from the Big Sky's nine games against fellow Football Championship Subdivision foes (the rankings are from last week's Stats Perform FCS Top 25):
• No. 4 Montana 49, Indiana State 14
• No. 8 Sacramento State 37, Northern Iowa 21
• No. 12 Weber State 44, Utah Tech 14
• No. 22 North Dakota 27, Northern Arizona 24
• South Dakota 38, Cal Poly 21
• Idaho 42, Drake 14
• Central Arkansas 31, Idaho State 16
• Northern Colorado 21, Lamar 14
• UC Davis 43, San Diego 13
The Big Sky standings entering conference play:
T-1. Montana 3-0
T-1. Weber State 3-0
3. Sacramento State 2-0
4. Montana State 2-1
5. Eastern Washington 1-1
T-6. Cal Poly 1-2
T-6. Idaho 1-2
T-6. Northern Arizona 1-2
T-6. Northern Colorado 1-2
T-6. UC Davis 1-2
11. Portland State 0-2
12. Idaho State 0-3
CORRECTION: A previous version of this story stated that every Big Sky team played its final nonconference game last week, but some still have nonconference opponents on their schedule. That error has been fixed.
Griz, Cats move into ties in latest rankings
Montana is no longer No. 3 in the Stats Perform FCS Top 25.
The Grizzlies moved into a tie for second with South Dakota State (2-1), which had been No. 2 alone in Stats Perform's previous three polls. UM received more first-place votes (six) than the Jackrabbits (five) in the latest Top 25, which was released Monday.
Montana State remained No. 4 for the fourth straight week but is now tied with Incarnate Word (3-0).
The other Big Sky teams in the rankings are No. 7 Sacramento State, No. 12 Weber State and No. 15 Eastern Washington. UC Davis received 82 poll points, and Northern Arizona got five.
EWU will host MSU on Saturday.
Defending FCS champion North Dakota State was ranked No. 1 (43 first-place votes) for the fourth consecutive week despite its first loss of the season. FBS Arizona, which plays in the Pac-12 with Oregon State, beat the Bison 31-28 on Saturday.
Players of the week
Patrick O'Connell became the second Grizzly to earn Big Sky defensive player of the week honors, the conference announced Monday.
The senior linebacker from Kalispell was rewarded for recording nine tackles, three tackles for loss and 2 ½ sacks in Montana's 49-14 victory at Indiana State on Saturday.
Weber State quarterback Bronson Barron was named the offensive player of the week for tallying a career-high 368 passing yards and four touchdowns in a 44-14 win over Utah Tech.
The Big Sky's special teams honor went to Idaho's Ricardo Chavez, who made all four of his field goal attempts (from 25, 31, 36 and 44 yards) in a 42-14 win over Drake. Chavez averaged 37 yards per punt on three tries, one of which ended up inside Drake's 20-yard line.
The other conference player of the week nominees:
Offense: Ulonzo Gilliam Jr. (UC Davis), Jermaine Jackson (Idaho), Lucas Johnson (Montana), Asher O'Hara (Sacramento State).
Defense: Elijah Anderson-Taylor (UNC), Marte Mapu (Sacramento State), Paul Moala (Idaho), Abraham Williams (Weber State).
Special teams: Haze Hadley (Weber State), Marqui Johnson (Montana State), Patrick Rohrbach (Montana), Kyle Sentkowksi (Sac State).