BUTTE — Class of 2020 Butte High quarterback Tommy Mellott has committed to join the Montana State football team.
The Bobcats were on his recruiting trail early and started talking to him in December about joining their program. After visits to Montana, Montana State, Montana Tech, Carroll College and Montana Western — as well as junior day with Washington State — the 6-foot-1, 185 pound athlete decided to join the Bobcats.
Mellott is now commit No. 8 in the Bobcats' 2020 recruiting class.
It also helped that he was able to experience the dorms and be around the coaches when Butte High had a football team camp in Bozeman.
"I've been thinking about it pretty much this whole entire summer," Mellott said to 406mtsports.com. "(At the team camp) we got to live there for a couple days and see what it was like … see how they coach the kids and I really loved all that.
"I've been thinking about it a lot lately and I really just thought that it's going to be the place for me and I made the decision to commit."
Excited to announce my commitment to Montana State University. Thank you to my family, friends, and coaches who have helped me. Go Cats! pic.twitter.com/BgBb6LXwcz

— Tommy Mellott (@Tommy_Mellott) July 20, 2019
Mellott said the fact Montana State was one of the first teams to recruit him and the fact that the school also has an excellent STEM program were major influences on his decision. Recruited primarily by BJ Robertson, the Special Teams Coordinator at Montana State, Mellott was impressed with the coach.
He also saw what he had done for other athletes — including Butte Central's Aaron Richards, who Mellott has been in contact with and committed to MSU earlier this summer — and felt Bozeman was going to be a place that was going to be a good a fit.
'Great guy, I can't speak highly enough of him," Mellott said of Robertson. "I loved everything that he did for me … he's a really, genuine guy and he shows what kind of program they run down at Montana State and it just really led me to love what they're doing down at Montana State."
Recruited as an athlete, Mellott said he expects to play on offense as either a quarterback or a wide receiver and plans to try out for signal caller in the fall of 2020.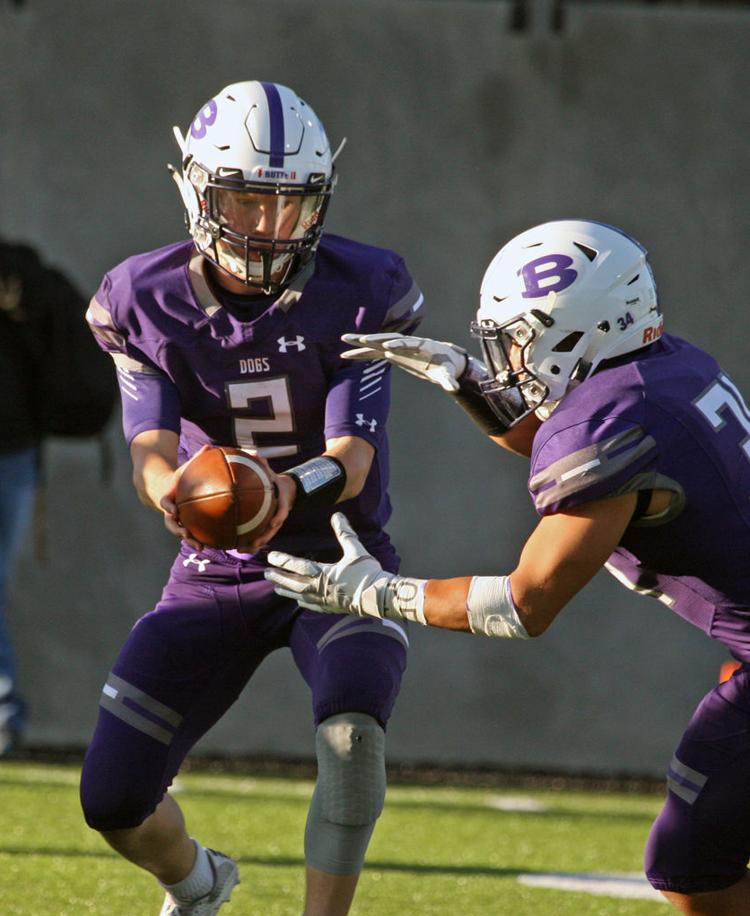 Defense has not been entirely ruled out, however, and Mellott will play safety for Butte High this fall.
"If (quarterback) doesn't work out or if I kinda feel like my talents will take me somewhere better at a different position or I have a better chance to helping the team elsewhere then I'd obviously do that," Mellott said.
Scoring high at 'Battle of the Big Sky' verified combine hosted by The Pitt, Mellott was the highest-ranked player and finished with an overall score of 90. He clocked a time of 4.64 in the 40-yard dash and had a 9-foot, 8.5 inch broad jump. Both marks were the best at the combine.
In addition to football, Mellott is also a standout basketball player and has been an important part of the Bulldogs track team over the past several years. He finished third in the 400 at the 2019 Class AA state track meet and was part of the second-place 4x400 relay.
This past fall, Mellott led Butte High to the Class AA football playoffs for the first time since 2013.