BOZEMAN — College football was back, sure, but it wasn't what Kane Ioane is accustomed to.
He only saw glimpses of the FCS Kickoff game between Central Arkansas and Austin Peay last week. The Montana State defensive coordinator knows that if his players could compete right now, they would. But with few people at the field for that contest, compared to the thousands that are normally at games, Ioane noted how the typical electricity from a crowd was gone.
"We'll get to that point again," Ioane said.
As some FCS games are played this fall during the coronavirus pandemic, the possibility of games happening in the spring still remains. The NCAA Football Oversight Committee will consider a proposal on Thursday to begin the FCS Playoffs, which would be cut down to 16 teams instead of 24, in mid-April after most programs decided to postpone their fall football seasons to the spring.
For MSU, which made a run to the FCS semifinals last season and had hopes of building from that success, spring football would be logistically difficult, Ioane said Tuesday.
The Big Sky Conference is targeting an eight-game season in the spring, though the league was waiting until a schedule of the FCS playoffs was concrete to finalize plans. If the Bobcats were to play eight games before mid-April, that means their season, which is played at outdoor Bobcat Stadium, would begin in February.
Ioane, a Billings Skyview graduate and a former standout safety at MSU, was skeptical of the plausibility of that without further adjustments.
"First off, if we actually had a spring in Montana, I would have a lot more confidence in having a spring football season," he joked about the state's inconsistent weather. "... I know our staff and players are going to work as if we're going to have a spring football season, and that's all you can do at this point is look forward to that day whenever that potential date comes out."
Ioane pointed out that some schools — like those in warmer climates or with domes — would be given an advantage.
As a former four-time all-American player, he also believes having the playoffs and beginning the 2021 fall season on time isn't feasible or even realistic. The playoffs would end in mid-May, which Ioane said wouldn't leave enough time to recover before practices began again in August.
Ioane said delaying the beginning of the fall 2021 season is possible. Bobcats head coach Jeff Choate said last month he doesn't want a spring season to negatively impact the following fall.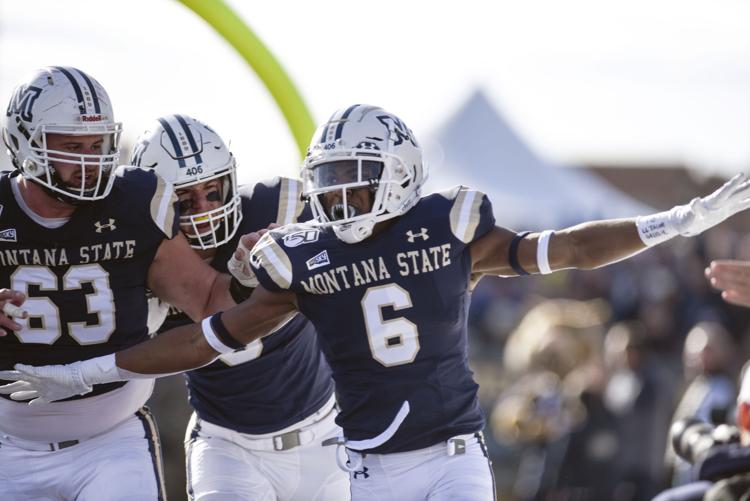 The NCAA allowed fall athletes an extra year of eligibility, which provides flexibility for the FCS. Ioane, however, said keeping his players engaged the last few months has been challenging. Players and coaches rely on routine, he said, so setting a firm start date for when they would begin playing would at least allow them something to build up to.
"We also know we're going to adjust regardless," Ioane said. "If you give us a date and a time and an opponent, we'll make sure we get the team ready for that time.
"As a former player, I can tell you just giving the players a date and something to work for will help them have an extra little motivation. … If there is no set date, it's hard for guys mentally to be dialed in."
Ioane said the Bobcats' practice schedule has been in flux. He said it seemingly changes week to week or even day to day. The coaching staff is making adjustments based on the work deemed necessary to prepare for a spring season.
MSU coaches have stressed that lockdowns during the pandemic would force the players to be self-reliant. Ioane said most of the Bobcats showed their commitment to the program by remaining in shape this year.
Still, Ioane pointed out because of a tumultuous offseason where players could not consistently train, the Bobcats are trying to build up their strength and conditioning. They're trying to make up for lost time from the summer and spring.
The Bobcats are willing to wait on a season, Ioane mentioned, because they want that typical game day atmosphere. They'll be patient if they can have fans in the stands cheering them on.
"That's the thing about young guys is that they're resilient," Ioane said. "I think our culture here is very strong. We've got a great group of guys, and they trust us as coaches that we're going to do whatever is best for them and always have their best interest in mind."
"There's nothing that will make you lean on your culture more than a global pandemic that's forcing you to miss the season right?" Ioane added. "This is unprecedented times. We are trying to make sure we lean on that culture and foundation that we've established here."