BOZEMAN — Tucker Rovig didn't need to decipher Tommy Mellott's stoic face to tell he was nervous. He looked at Mellott's feet.
Mellott sat in Montana State's locker room preparing to start at quarterback for the Bobcats in their Football Championship Subdivision semifinal game against South Dakota State on Dec. 18. A win at Bobcat Stadium would send MSU to its first national title game since 1984. As Mellott sat, his feet tapped.
The nervous clattering of cleats took Rovig back to a similar situation two years earlier. Rovig was MSU's starting QB at the time and led his team to the FCS semifinals. All season long, Rovig was "out there having fun, playing football," he said, but that attitude dissolved in the semifinal game at North Dakota State. The then-redshirt freshman stared at the 18,077-capacity Fargodome crowd and felt the weight of the stakes.
Rovig finished 13 of 22 for 150 yards, a touchdown and an interception in MSU's 42-14 loss to NDSU.
"I let the moment get too big for me," Rovig told 406mtsports.com, relaying what he told Mellott before the SDSU game. "I remember telling him, 'Listen, don't do that because that's one of my biggest regrets.' It was cool, because right when that happened, you could see his legs calm down and stop."
Led by Mellott, the Cats beat SDSU and advanced to the FCS title game on Jan. 8, where NDSU awaited them. The deja vu continued for Rovig as Mellott left the game with an ankle injury after the opening drive. Rovig replaced the freshman from Butte and played the rest of the game, completing 13 of 28 passes for 156 yards, a TD and an interception. The Bison won 38-10.
Saturday's game was the final outing of Rovig's MSU career. The pain of the loss was clear as he spoke over the phone from his home Thursday in Boise, Idaho. But regret has not governed his mind.
"Yes, stuff didn't go the way I wanted it to," Rovig said. "But at the same time, I look back at it now and this was one of the most impactful and influential football seasons of my career because of what I got to learn, just growing up as a man being the best team leader I can."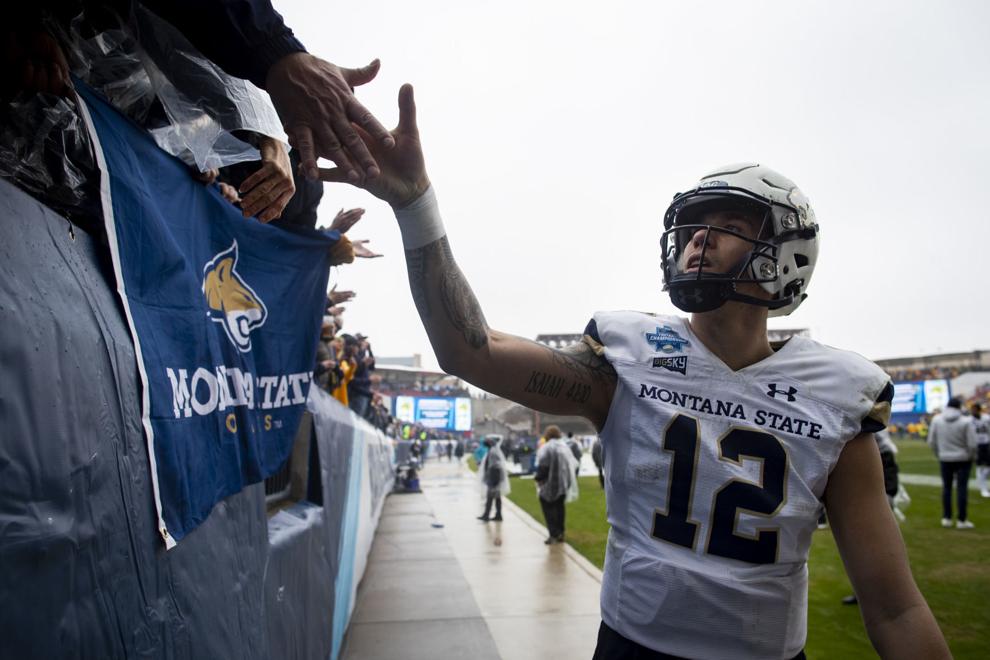 After redshirting in 2017, Rovig started the second and third games of the 2018 season, throwing for 310 yards, three TDs and no INTs in a 47-24 win over Wagner. He was replaced by Troy Andersen a week later and threw nine passes the rest of the season. Rovig suffered a season-ending foot injury that October.
Rovig remained a backup for the first three games of the 2019 season, then replaced Casey Bauman. Rovig put up solid numbers (61.6%, 1,969 yards, 15 TDs, five INTs), helped the Cats earn a 48-14 win over rival Montana and guided them to their first semifinal game since 1984.
Days before the 42-14 loss in Fargo, MSU signed Matthew McKay, a highly regarded transfer QB from North Carolina State. Months later, the coronavirus pandemic ground life to a halt and led MSU to postpone, and ultimately cancel, its 2020 season. Brent Vigen replaced Jeff Choate as Cats head coach in February 2021.
Rovig stayed, and he was so well-regarded by his teammates that they chose him to be a team captain. But the 6-foot-5, 225-pound Idaho native was once again saddled with a backup role. McKay was named the starter after spring ball and remained QB1 for all 11 regular-season games.
"I have experience in that aspect of being a backup, so I know my role," Rovig said Nov. 15. "Every week I go into the week preparing as a starter."
That was five days before the Cats lost 29-10 at Montana. MSU's coaches decided to bench McKay after the loss, but instead of turning to the veteran captain who started 14 games in his career, they went with Mellott.
"When you're not the guy chosen, and then not chosen again, it should disappoint you, and I think it did in both cases" for Rovig, Vigen said Dec. 20. "But I think he understands too that — because he's been the guy chosen before — you need the support of the other guys in that room."
Both McKay and Rovig have one year of eligibility left. McKay chose to enter the transfer portal, while Rovig chose to stay with MSU.
McKay has not spoken publicly since his transfer announcement on Dec. 2, but it's clear he wants to play next year, and he knew he'd be a backup at best with the Cats. Rovig had already decided that this would be his final season.
Rovig earned a bachelor's degree in business management and is pursuing a master's in family financial planning. He wants to be a coach and has taken steps to achieve that goal, such as attending the American Football Coaches Association Convention in San Antonio this past Sunday through Tuesday.
While staying at MSU was not a hard decision for Rovig, some players would've struggled to stay positive and be supportive of Mellott. Not Rovig.
"He understood where our team was at and why we made the decision. I think that speaks to who he is as a person," Vigen said. "To have a guy like him, a team captain, be the backup and be everything that he's been this fall, I think it's a big deal for our team that doesn't get enough recognition."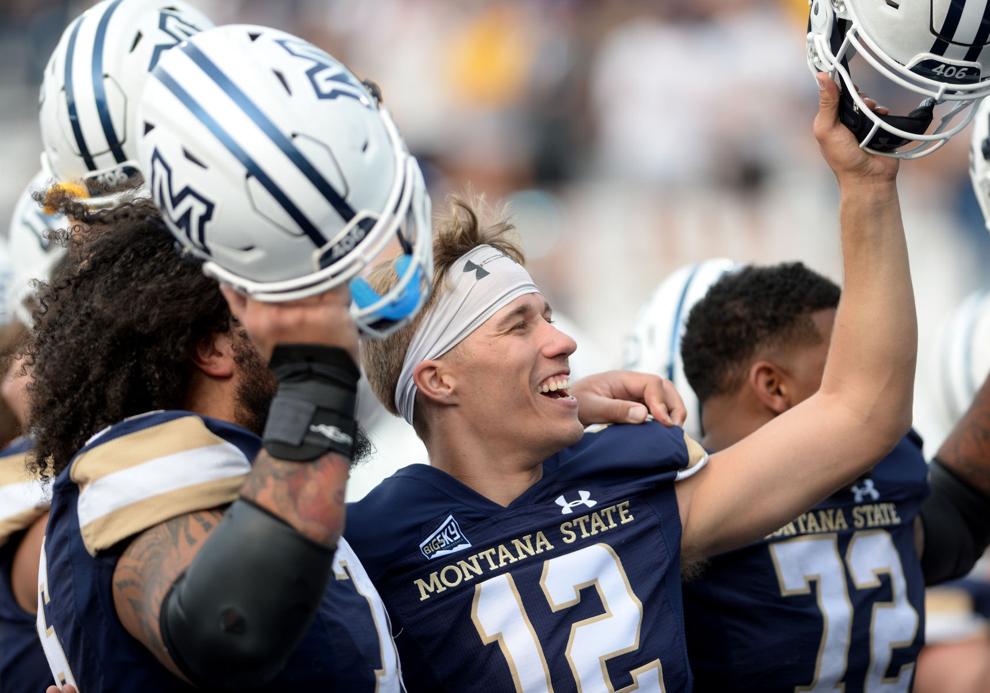 That support and starter's preparation became crucial when Mellott got hurt in the title game against the Bison. Rovig, who had attempted five passes all season up to that point, came in right after NDSU went up 7-0. He completed a 15-yard pass to Nate Stewart (on third down) and rushed for a 19-yard gain to get MSU into field goal range.
"I didn't take, really, a meaningful snap for over two years, and the last time I took that snap was in the semifinal game against NDSU," Rovig said. "I had to step back and realize, 'Hey, this is just a football game. At the same time, you have nothing to lose, you have house money, so just go play your heart out and go have fun.'"
It's impossible to know how the Cats would've fared with a healthy Mellott. Based on the final score and NDSU's dominant offensive performance, it's hard to pin the loss on a QB who made several good throws, rushed for 51 yards and got his team into Bison territory on four drives.
A lot was made of Tommy Mellott's injury, and that's certainly understandable, but Rovig threw some *great* balls yesterday. @PFF_College's highest-graded Bobcat by a decent margin. He rose to the occasion. pic.twitter.com/b0qU8lZq1t

— Bison Report (@BisonReport) January 9, 2022
Still, Rovig had regrets.
"I've watched that game countless times already, and there are definitely some plays and throws that I wish I could've had back," he said. "When they called my name, I definitely was expecting a different, storybook ending. I wish more than anything that I would've come out holding the trophy."
A few hours after Rovig eased some of Mellott's nerves, Mellott requested Rovig to take the final two snaps of MSU's 31-17 semifinal win over SDSU. Mellott's gesture spoke to "how much he respects Tucker," Vigen said, and Mellott has praised MSU's seniors for their support all season.
After the national title game, the cleats were on the other feet.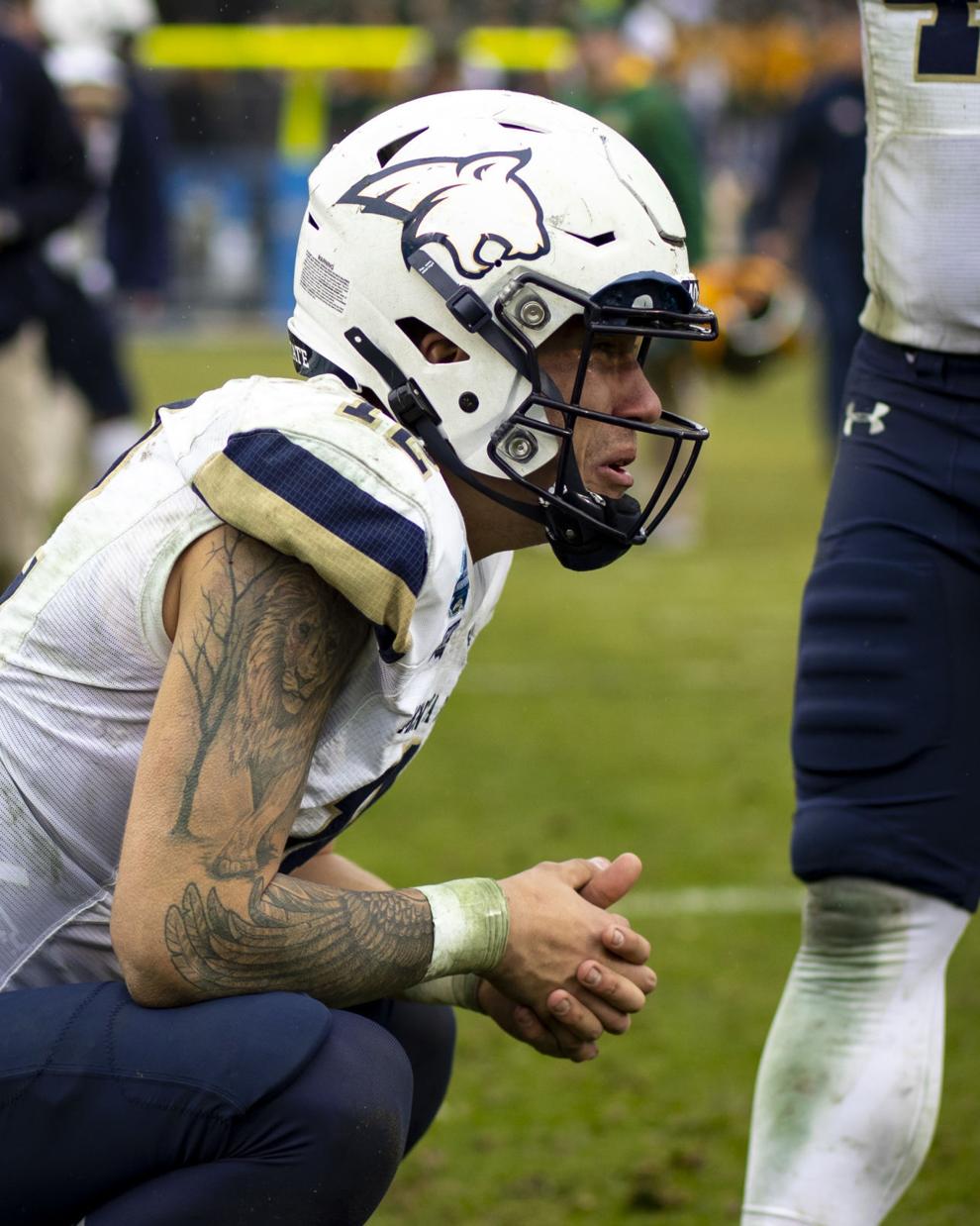 As NDSU celebrated, Rovig dropped to his knees and thanked God for letting him play football and for the bonds he formed with his teammates during his five years in Bozeman. He kept calm until Mellott came up to him, patted him on the back and thanked him. Rovig got up and hugged Mellott, and he began to cry.
A few moments later, Rovig "absolutely lost it," he said, as he embraced senior tight end Ryan Davis.
Rovig wasn't dwelling on the two 28-point losses to NDSU or the 2018 injury or the pandemic or being a backup. He was thinking about, as he phrased it, "the best five years of my life."
"I definitely would not be here today if it wasn't for the relationships that I made with every single person on that football field on Saturday," Rovig said. "It sucks knowing that I won't have that anymore with them, but it's also great knowing that those relationships that I made with them are ones that'll last a lifetime."