BOZEMAN — The Montana State football team is three days away from its biggest game so far this fall and arguably the most momentous Big Sky matchup of the season.
The No. 4-ranked Bobcats (7-1, 5-0 Big Sky) will travel to Cheney, Washington, to face No. 5 Eastern Washington (7-1, 4-1) at 2 p.m. Mountain time Saturday at Roos Field. EWU is led all-American Eric Barriere, among the most dangerous quarterbacks in all of college football, but he is hardly the only player who makes the Eagles rough to beat.
Dan Thompson, a Spokesman-Review reporter who covers EWU, answered five questions from 406mtsports.com about the Eagles and Saturday's game.
406: Who is EWU's best player on both sides of the ball (other than Barriere)?
DT: Defensively, this really has been a group led by three seniors in particular: safety Calin Criner and linebackers Jack Sendelbach and Ty Graham. As difficult as it is to single out any one of them, I'll pick Sendelbach, who is second to Graham on the team with 66 tackles. He left the Weber State game in the second half after taking a couple big hits, and Weber State was able to put together a pair of key fourth-quarter drives when Sendelbach was missing.
Offensively, aside from Barriere, senior receiver Talolo Limu-Jones has been very good. He leads the team with 37 receptions and was particularly important in Eastern's win over Montana when he had 11 catches for 231 yards. He missed the two games after that with an injury but came back to catch three passes for 37 yards against Weber. He is able to stretch a defense vertically, but he's also not afraid to go across the middle, and at 6-foot-4, he's a big guy for defenses to account for all over the field.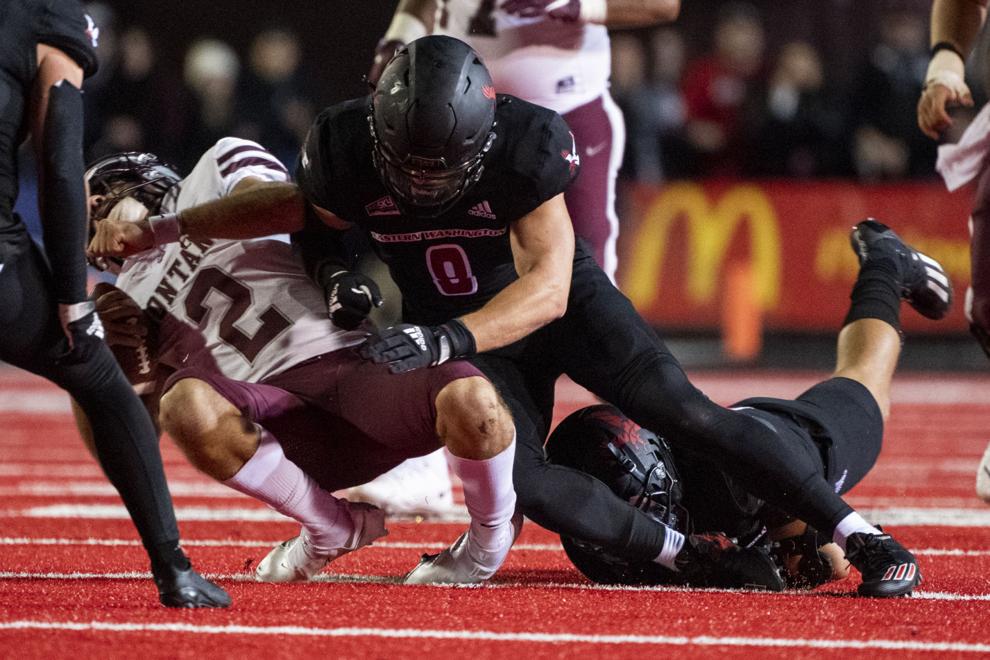 406: Is EWU missing any key players? If yes, who are they?
DT: Eastern's offense is down two offensive linemen who started games earlier this season, redshirt freshmen Matthew Hewa Baddege and Luke Dahlgren. Senior receiver Johnny Edwards IV has also missed the last four games. But overall this team has been quite healthy. Defensively, eight players have started every game so far, and they just got back safety Anthany Smith, who was a first-team all-Big Sky selection last spring. A question would be whether Sendelbach has recovered from the injury that kept him from finishing the game against Weber State. He is listed as a starter on this week's depth chart.
406: What did Weber State do to slow down Barriere and EWU's offense in its 35-34 win at Roos Field two weeks ago?
DT: While the Eagles managed to run for 189 yards, 85 of those were by Barriere, mostly on scrambles. The Eagles simply couldn't run the ball consistently, which contributed to a dismal third quarter when they went three-and-out four times in a row. Weber State also ran 95 plays, by far the most any team has run against Eastern this season. Barriere missed more throws against the Wildcats than he did against, say, the Grizzlies a few weeks earlier. So the Wildcats did enough to disrupt him in the pocket to throw him off a bit that way too.
406: Why has Roos Field been such a tough place for opposing teams to win?
DT: Mostly because the Eagles have just been so good overall the last decade. But the 63-11 record on "The Inferno," as the Eagles like to call it, is impressive. I think the best correlation is that the Eagles have had as good a string of quarterbacks as any Big Sky team over that span: Bo Levi Mitchell, Vernon Adams Jr., Jordan West, Gage Gubrud and now Barriere.
406: How do you expect Saturday's game to play out (shootout, defensive struggle, etc.), and do you have a prediction?
DT: I look at those defensive numbers put up by Montana State and it feels like they should be playing in a different conference. But then I look at Montana State's opponents and I don't see a quarterback quite like Barriere. If Portland State's Davis Alexander is the closest comparison, then I'd expect Barriere to play better and find a way to get this Eagles team to 31 points. If they can do that — which would still be a season-low for Eastern and almost double the most MSU has given up — I think that's enough to win. But anything less and I think Montana State is going to win this game.