BILLINGS — From before the days of coach Cliff Hysell to more contemporary times of Mike Kramer, Rob Ash and now Jeff Choate, the Montana State football program has used its university's reputation as a first-rate engineering school to entice recruits.
Last fall, according to data provided by assistant athletic director for academic services Jamie Rizzuto, there were 85 MSU student-athletes with declared engineering majors, 22 of which were football players.
"And we're not talking about below-average players," Choate was quick to point out during a recent interview with 406mtsports.com.
More on that later.
First, it should be understood that MSU's engineering curriculum, especially when paired with the demands of being a Division I football player, is precise and rigid. It takes roughly 128 course credits to earn an undergraduate degree.
The mechanical engineering department alone was recently ranked the fifth-best in the nation for 2017 by the website www.schools.com.
For those that have run the gauntlet, they've come out on the other side much better off.
"I'm glad it was as challenging as it was," offered former MSU defensive end Caleb Schreibeis, who graduated with a degree in mechanical engineering in the spring of 2013. "Obviously it was hard and there were times when I hated it, but I was able to push through."
Under the engineering umbrella, Montana State offers civil, mechanical and industrial, chemical and biological and electrical engineering, as well as computer disciplines. Within that are a plethora of avenues ranging from aerospace and biomedical engineering to computer science. So there's something for everybody.
And there's continued growth: Asbjornson Hall, a $50 million engineering building, is expected to be finished on campus in January.
The football team posted a 3.04 cumulative GPA in the fall semester of 2017, which the MSU website notes is the highest team average in recent history. And entering the 2018-19 academic year, there are 15 players listed on the roster as having an engineering major.
That includes key cogs like jack-of-all-trades Troy Andersen, left tackle Mitch Brott, linebacker Grant Collins, running back Logan Jones and center Alex Neale.
It also includes Anders Larsson, a name from the past. Larsson was the Bobcats' placekicker from 1985-88. His 197 career points still rank sixth in school history. Larsson has been an associate teaching professor in the civil engineering department at Montana State since 1997.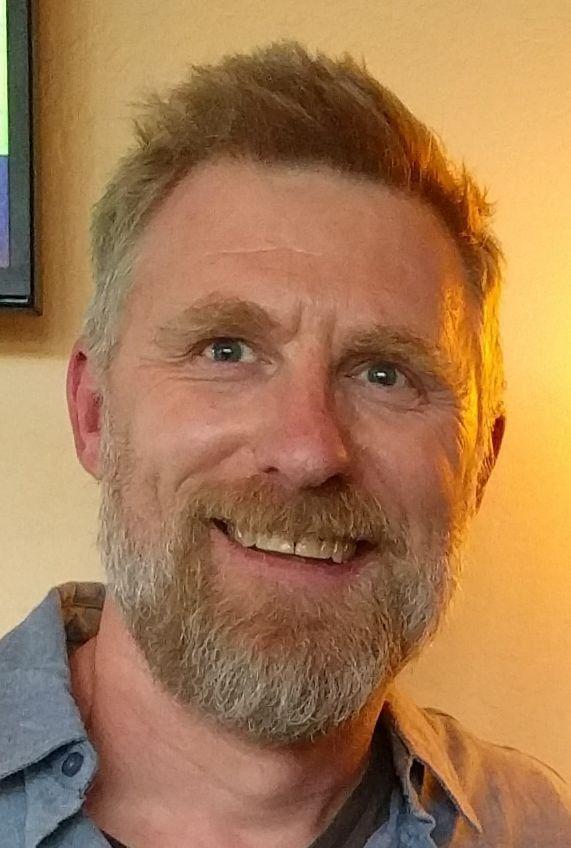 Larsson, a native of Sweden who played high school football at Great Falls CMR, said the Montana State coaches often approach the engineering department to add to its sales pitch. Larsson said job placement is a big point of persuasion.
"One (reason) why we tend to recruit overall good students — it's easy for me to say — is because we have one of the stronger engineering programs across the board in the country for a state institution of our size," Larsson said. "But when you look at it from the Big Sky Conference perspective, we definitely have an outstanding college of engineering."
He added: "If you don't have a job when you graduate from Montana State it's because you don't want one."
Under Choate, who is entering his third season as the Bobcats' coach, the engineering program remains a strategic recruiting pitch for football.
"When you can say that we've got this many different engineering disciplines and we're the No. 5 public school in the country in terms of mechanical engineering and we've got this number of guys going out and making this much money within a year or two of graduating, that's the thing that separates this place from most of the other places," Choate said.
"We've got a ton of evidence as to how you can be successful. It's been an eye-opener for me. We didn't have guys that were challenging themselves like this on the academic side at a lot of the places I've worked. So I think it's a unique deal and I think it is a selling point for us in recruiting."
No looking back
During his time as a football player at Montana State, from 2008-12, Schreibeis rose from virtual anonymity to become a menacing pass rusher and, ultimately, a Buck Buchanan Award winner as the top defensive performer in the FCS.
Schreibeis was the first MSU player to capture the prestigious Buchanan. Career-wise, his 23 quarterback sacks rank ninth in school history. His eight forced fumbles were an all-time record until Mac Bignell, another in-state walk-on to wear No. 49, broke it last season.
By his own account, Schreibeis came to MSU as an undersized and underappreciated project out of Billings West High School. It took him three years to earn a single scholarship dollar. And he did it all while balancing an arduous academic workload as an engineering student.
Playing on a defensive line that included end Brad Daly (who also later won the Buchanan) and tackle Zach Minter, Schreibeis helped spearhead a championship-winning renaissance in Bozeman.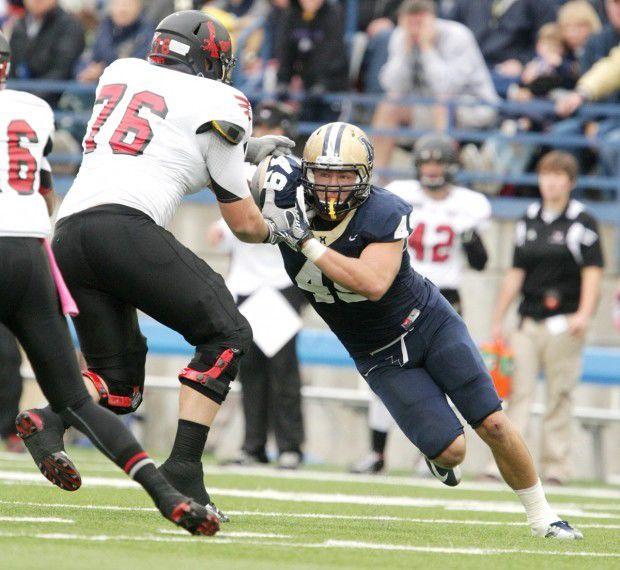 But when it came time for him to decide whether to pursue a professional career or exercise his intellect as a mechanical engineer, Schreibeis made a decision that at the time may have been difficult for many to understand.
After three Big Sky Conference titles, two wins over Montana and all the personal accolades, he gave up football with little, if any, regret. Engineering was his calling.
"I felt like I proved to myself and to the people I cared about that I could play football," Schreibeis said. "It just felt like I didn't have anything left to prove. I tried training for a couple months but I was just really excited for the next chapter of life.
"I made it through college and I missed probably less than five practices the whole way. I never had any knee problems, shoulder problems, back problems. I was so fortunate. I ended at a healthy high-point, and so I made the decision to walk away. I can honestly say there's only been a few times that I've actually thought about it, and those thoughts have been pretty fleeting."
Schreibeis credits both the engineering and football programs at MSU for helping him become what he is now — a valued employee at Montana Instruments, a Bozeman company that specializes in making physics products for cryogenics.
Schreibeis is just one in a very long line of Montana State football players turned professional engineers, many of who fought hard to balance their time in college but came out on the other end better off.
Former running back and fellow mechanical engineering grad Chad Newell is on that list.
"You come in at 5 in the morning to the facility, you work out, and when 7:30 rolls around you're getting ready to go to class," recounted Newell, who is now an employee of Bozeman's Barnard Construction and is working as a project manager on a natural gas pipeline operation in Sacramento.
"You sit in class until 2:30 or 3, then you're in football meetings until 4 o'clock, and then basically 4 to 6 you're practicing. And then 6 o'clock to 8 o'clock you watch extra film. When you get done at 8:30 you eat dinner and try to get your homework done. You go to bed about 11:30 and then do it all again the next day."
The real world
In contrast to Schreibeis, Newell had no intention of giving up football when his time at Montana State ended in the fall of 2016. Newell, who came to the Bobcats as a walk-on out of Billings Senior High and ended up scoring the second-most touchdowns in school history (32), did get invites to two rookie minicamps.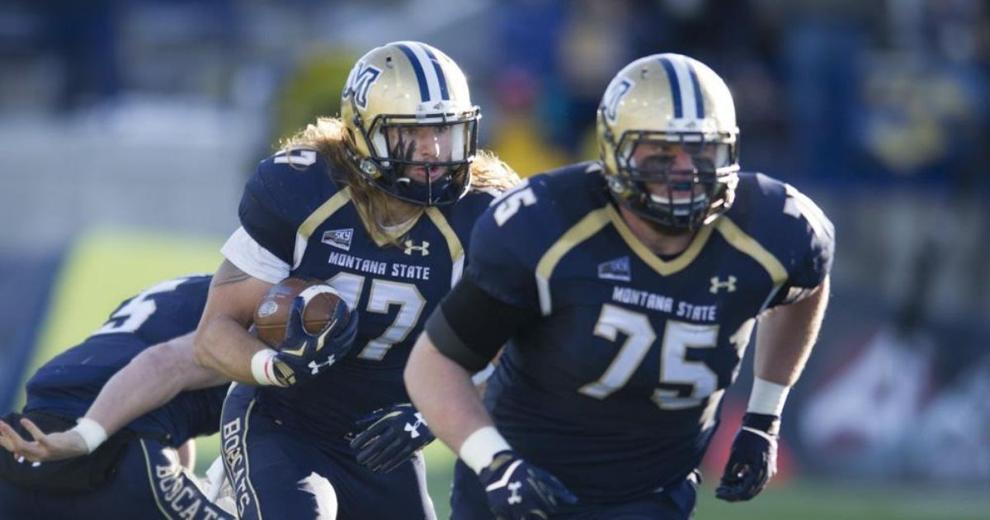 But in the end his mechanical engineering degree, obtained shortly after his final football season came to a close, proved to be his ace in the hole.
"There's not a lot of programs in the country, not only at our level but at any level, that can offer you the education hand in hand with the level of football you get to play," Newell said. "You're not sacrificing the ability to compete for championships for your education.
"I think that's something that's maybe undervalued by the public, but I know the coaching staff at MSU is very aware of that."
The list also includes offensive lineman J.P. Flynn (mechanical engineering technology), receiver Will Krolick (mechanical engineering), linebacker Aleksei Grosulak (chemical engineering), and offensive lineman Caleb Gillis (civil engineering).
Gillis went out with a bang. After missing more than half the season due to injury last fall, he returned for the 117th Cat-Griz game and helped produce a 31-23 win over Montana at home.
"To be able to play in that game and also get the win, people don't have an idea of how important that was," said Gillis, who now does civil design work, among other duties, for Pioneer Technical Services in Butte.
Flynn was an All-American and is currently in the NFL with the San Francisco 49ers. Krolick obtained a master's degree and is now, Choate said, working for a NASA subsidiary in Alabama.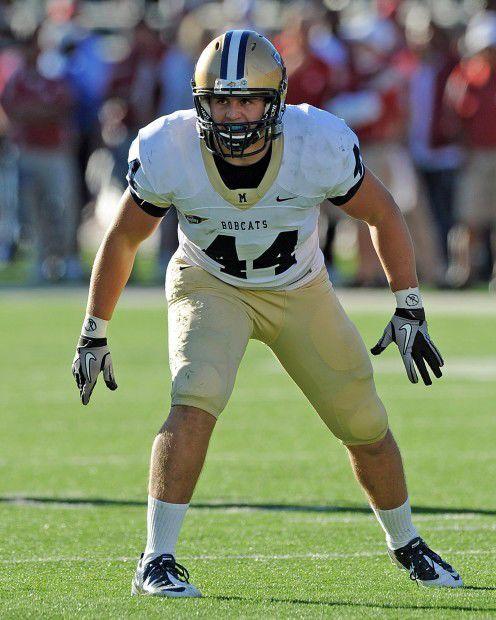 Grosulak, another former walk-on who came to MSU from Billings Central High School in 2009, was forced to medically retire from football before the 2013 season following two traumatic knee injuries and a torn-up shoulder.
Grosulak never regained his form after a breakout 2010 season, but his academic load paved the way. He now works in a technical sales position at a refinery in Cheyenne, Wyoming, for Baker Hughes, a GE Company.
"The injuries were certainly a bummer and not the way I planned it after my freshman year," Grosulak said, "but I used it to my advantage.
"I was able to take a challenging degree that would set me up for the future and still was able to play Division I football. It was a win-win. There are a lot of schools where you may not have that opportunity."
High achievers
Of the players on his team currently, Choate pointed to Kyle Rygg as an example of how the Bobcats might appeal to prospective collegiate players by way of the engineering program.
Rygg was part of MSU's 2017 recruiting class. He came to Bozeman from Sheldon High in Eugene, Oregon — the same school that produced receiver Mitch Herbert, who is now studying to become a medical doctor.
Rygg, a touted defensive tackle who is listed as a mechanical engineering major, did not receive a full athletic scholarship from the Bobcats but committed anyway.
"Kyle Rygg is a kid that we got here on 1/3 (athletic scholarship). He's on 75 percent academic scholarship, and he had full offers from Idaho, Portland State and NAU. But he chose Montana State because of the reputation of our engineering program," Choate said.
The difficulty of the curriculum isn't lost on Choate. But those that can handle it are among the types of players he wants in his program.
"When you have this many engineering disciplines you've got something for everybody. It's got the type of reputation that it has, but it is dad-gum hard," Choate said. "I look at some of these guys. Civil especially. Civil engineering is the curriculum that our guys struggle with the most, but we have guys that push through.
"If you can find a young man that has been able to play four or five years of Division I football in particular — and this isn't to discount any other sports — but these kids' bodies are beat up, the time demands that we place on them are above and beyond most other sports at this level, and if they can do that and do school at a really high level, they're probably pretty special.
"These are guys that are not just achieving highly in the classroom, but also on the football field."