BOZEMAN — James Campbell knew nothing about Montana until he received a call in December 2016 from Brian Armstrong.
Campbell lived in Palatka, Florida, at the time, and Armstrong was Montana State's offensive coordinator (he's now the offensive line coach and coached two Florida high schools in the 2000s).
During their phone call, Campbell pulled up an online map, searched for Bozeman and thought, "Oh my gosh, that's so far from home." He had never seen snow at that point of his life.
For many Florida recruits, the consideration for MSU would have ended at that moment. Campbell received interest from regional colleges, including some at the FBS level, he said. Yet he chose an FCS school in a chilly mountain town 2,300 miles away from home.
"I really liked the coaching staff, and I didn't want to be like a typical person and just stay where I'm comfortable at," Campbell said Thursday. "This was one of my best decisions, just to go off and experience college not so close to home."
Campbell's embrace of discomfort continued at MSU. He was a standout dual-threat quarterback in high school but began his Bobcat career as a wide receiver. After two seasons with little playing time beyond special teams, Campbell switched to defensive back, a position he had never played.
The position change paid off. Campbell was listed as a starting cornerback on MSU's post-spring and pre-fall camp depth charts. His speed, work ethic, physicality and knowledge of the receiver position all contributed to his rise at defensive back. So did his adaptability.
"He started making hecka tackles on special teams and they're like, 'Hold on, he can put the ball on the ground, let's put him on the other end,'" said MSU redshirt junior receiver Willie Patterson. "He was owning his role to the T, and now look. Now he's our starting corner, flourishing in his own role."
Earlier in their MSU careers, Patterson and Campbell were positioned next to each other on the kickoff team. Patterson remembers the sound Campbell made as they ran down the field. Campbell's feet ripped through the turf with lightning quick intensity, often leading to a pad-clattering hit on the kick returner.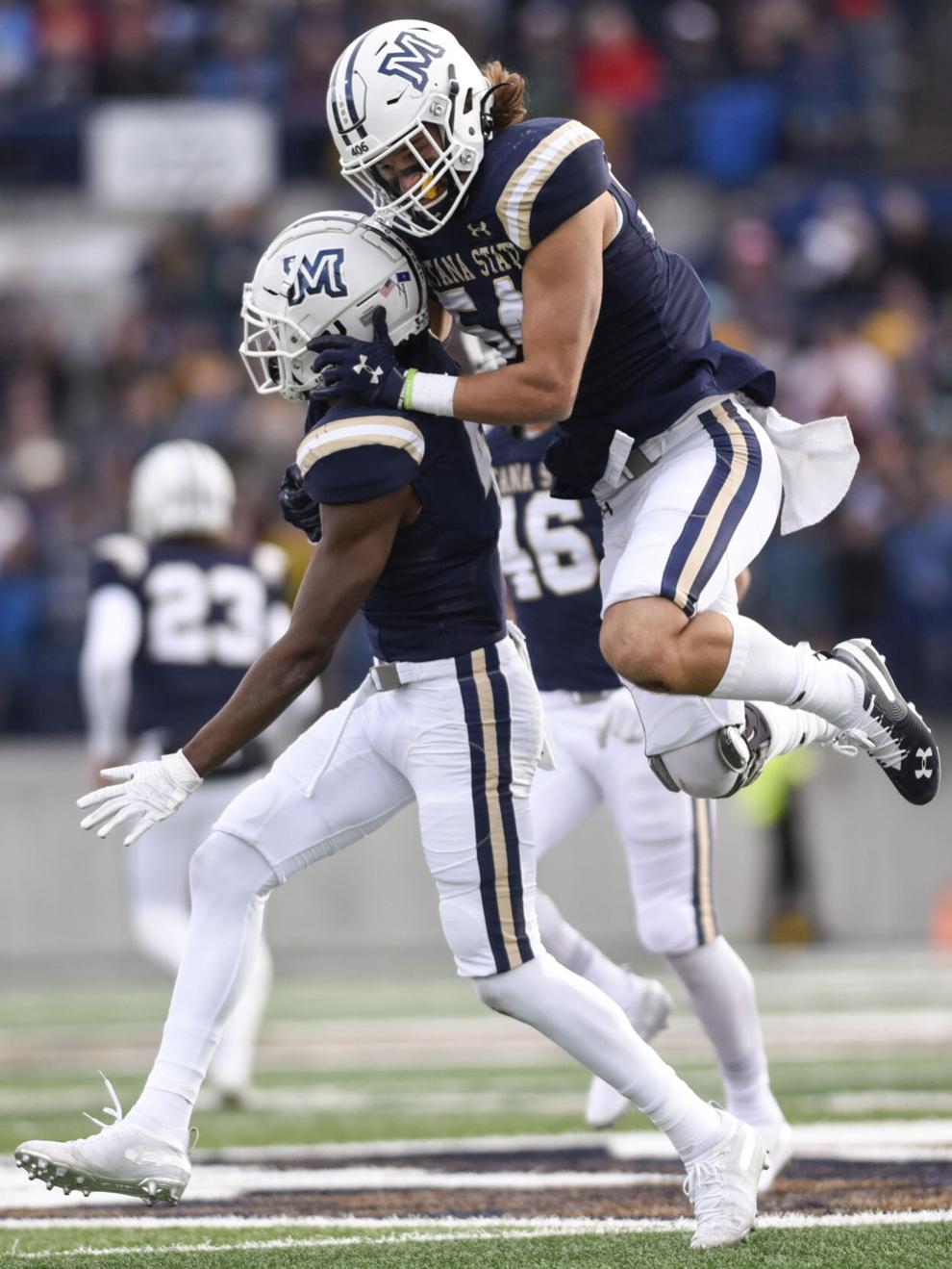 "He just comes off that edge and he's the fastest dude on our team, so once he gets going, get out of the way because he's gonna give you his full shot," Patterson said. "He doesn't fear anything."
Patterson considers himself one of MSU's fastest players, but those kickoff experiences made it clear that he was a step behind Campbell. Not every Bobcat has been so wise.
Earlier this year, freshman receiver Andrew Patterson bet Campbell $100 that he'd beat him in a race, according to Willie Patterson (no relation).
"He lost $100 that quick," Willie said with a laugh. "I will never bet James in a race."
That speed is what made Campbell an intriguing recruit at receiver, especially at his size (currently listed at 6-foot-1, 179 pounds). But he struggled to move up an MSU depth chart loaded with players such as Willie Patterson, Travis Jonsen, Kevin Kassis, Lance McCutcheon and Coy Steel. Lack of playing time played a role in Campbell's desire to change positions, he said.
But it was hardly the only reason. Then-head coach Jeff Choate and his staff were impressed by Campbell's special teams prowess, he said. He wasn't merely good on special teams; he was engaged.
"Obviously it's fun to play both (offense and defense), but special teams, you get to hit people for free, take people's souls," Campbell said. "I just like it. I embrace my role."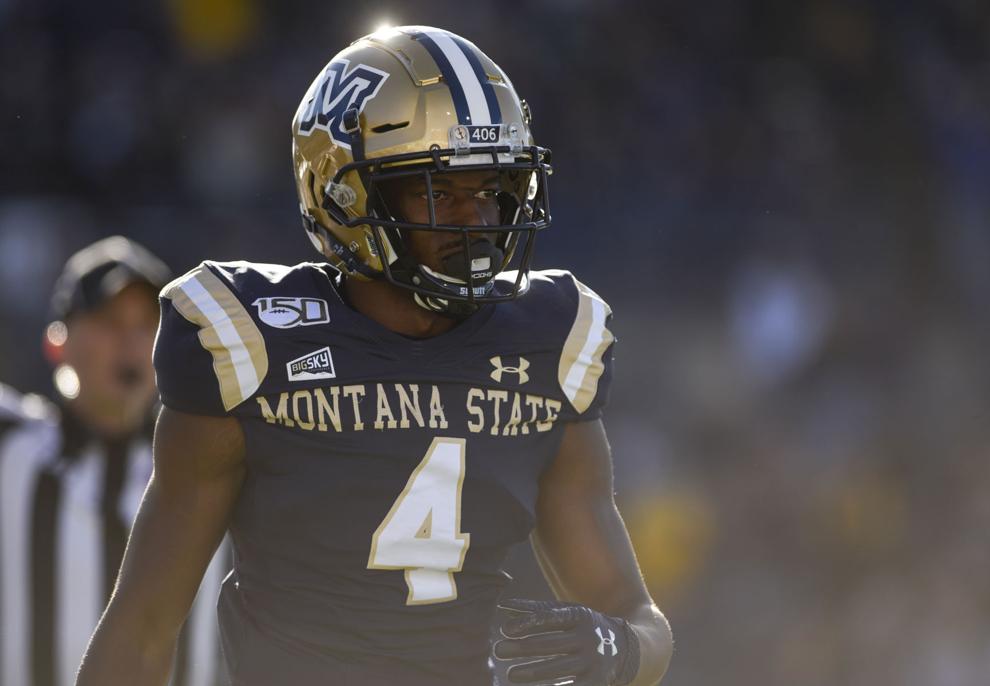 Campbell made the switch shortly after the 2019 season. Choate was initially hesitant to move his receiver to a position he'd never played before, but Campbell had shown enough to earn his trust.
Redshirt sophomore DB Level Price Jr. was skeptical when he heard Campbell was joining his position group.
"I was like, 'That's going to take a long time for him to learn it.' But he caught on fast. That was shocking," Price said. "I'd say corner is one of the hardest positions on the field because you're by yourself on an island, and it's really just pride and confidence because you can get beat and you have to come back the next drive and guard the same person, right in front of 20,000 fans. So I give him props."
Price is listed as a third-string cornerback behind Campbell and freshman Miles Jackson on the latest depth chart, but he said he's not jealous or angry. MSU needed depth at DB, Price said, so he's glad Campbell has succeeded.
"He took everything serious. He took the coaching," Price said. "He took the biggest leap."
Campbell didn't become a strong DB overnight, but it felt like a natural fit to him, he said, in large part because he gained so much knowledge of the receiver position.
"You already know what to expect mostly, the releases you have and where the routes are breaking," he said, "so it really has helped a lot."
Both Price and head coach Brent Vigen, who succeeded Choate in February, said Campbell has often gone up to coaches' offices for individual meetings, hoping to soak up as much information as possible about this brand new position.
MSU canceled last season because of the coronavirus pandemic. Campbell might be the Bobcat who benefited most from the extra practice time, considering he never played DB before 2020.
"He's really asserted himself," Vigen said. "All the ability in the world doesn't matter unless you have that determination, that competitiveness, and James has that. He's got good length and everything, so I think he can be a real effective piece to our defense."
Campbell has heard a fair share of trash talk from MSU's receivers since he made the position change. When he's dropped an interception, a wideout has quipped, "Oh, that's why you didn't play receiver," Willie Patterson said.
The jabs are laced with respect. Patterson not only considers Campbell a friend but an inspiration, dating back to when they were young receivers low on the depth chart in 2018 and '19.
"I'm sitting on the bench waiting for a receiver to get hurt, waiting, waiting, waiting. Next thing you know, he's out there hitting dudes on kickoffs, hitting dudes on punt, covering punts. I'm like, 'I'm trying to get out there like him,'" Patterson said. "He really loves football because he was running down on special teams for two years. No complaints. No nothing."
Campbell entered MSU as an engineering major, but he's since switched to business management — yet another change in his fluid life. He isn't even ruling out a switch back to receiver at some point in his career.
That doesn't mean he's seriously considering another position change. He likes DB more than receiver, and he's finally in line to start. He didn't consider transferring earlier this year, like many athletes do when the coach who recruited them takes a new job.
"I'm a Bobcat and I always will be," he said.
But if circumstances change again — at corner, MSU or something else — Campbell will be prepared.
"Just adapt to whatever is thrown at me," he said.