BOZEMAN — If you think buying any house in the Gallatin Valley is hard, try finding a place with space for horses.
"It'd be fine if I won the lottery," Kyle Whitaker said with a laugh.
Whitaker has a good reason to bring horses to Bozeman. He's Montana State's rodeo coach.
Whitaker was hired about a month ago, shortly before MSU's fall rodeo season began, so he hasn't been afforded much time to find a place to live.
Whitaker is willing to wait. The rodeo star from Nebraska didn't take this job expecting everything to be easy, and he's encountered several challenges beyond just house-hunting. But his desire to coach, his family's support and MSU's rodeo success have made it easy for Whitaker to take on this big life change.
"I did do it pretty quick, but everybody told me, 'You might not get an opportunity like this ever again,'" Whitaker told 406mtsports.com last week. "I'm kind of a spiritual person, and just the way everything came about, I felt like I was being called to do it, and I took a chance."
Bozeman is the first town Whitaker, 45, has lived in outside of Nebraska. He's often stayed elsewhere, competing in rodeo events across the country for many months each year, but home base was always his home state.
Whitaker grew up in Chambers and attended the University of Nebraska. He competed professionally in tie-down roping, steer wrestling and saddle bronc riding, and he earned a record 10 Linderman Awards, given to athletes who display excellence in riding and roping events. The previous Linderman record was held by Whitaker's father, Chip, and Whitaker also set a record by winning the award five straight times.
Whitaker stressed that he's not a former athlete yet. He's steer wrestled in three events this year, in fact.
"All the things I've read said 'former cowboy,' but I'm still competing," he said. "I plan on competing when it doesn't conflict with the college season. I'm 45, but I stay in shape, and that's what I'd love to do. I think it's good exposure for our team if I'm out there competing."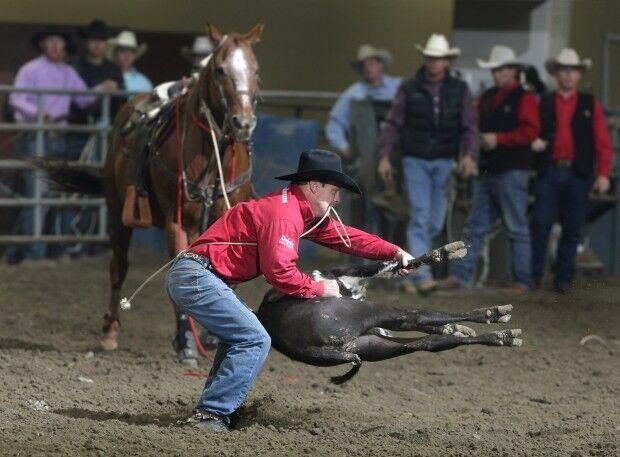 Whitaker's age, his four daughters and other factors have prevented him from competing as much as he did in his prime, and that means less income. In the past, he could've made up for that financial loss with his ranching job, but not now.
"Ranching has been a pretty, I don't know if I'd go so far as to say depressing, industry to be in, but it's been pretty discouraging the last few years," Whitaker said. "The markets have been low. The cattle aren't bringing much. The beef in the stores is bringing a lot, so it feels like they're kind of squeezing out ranchers."
The struggling cattle business led Whitaker to look for a part-time job, but something better came up: the rodeo coaching job at MSU. Andy Bolich stepped down in June, less than a week after the MSU women won their third College National Finals Rodeo team title.
The CNFR women's title in the spring was MSU's ninth team championship in its rodeo history. The Bobcats have also earned 34 individual national titles. In June, Tayla Moeykens won the barrel racing title, and Paige Rasmussen finished tied for first in the all-around.
Whitaker knew about MSU's rodeo track record dating back to his college years.
"This is more of a blue-blood program" than others, he said. "This is more of an Alabama football-type situation."
He also praised the support MSU gives to the rodeo program, which rejoined the athletic department at the start of this fiscal year. It was previously a club sport that had been part of MSU's Division of Success since the mid-1990s.
Whitaker coached his daughters and other rodeo athletes at clinics, so coaching was "something I felt like I was good at and something that I wanted to keep pursuing," he said.
"I kind of encouraged him to do it. I thought it was a good deal," said Chip, who competed in the 1970 CNFR in Bozeman. "I knew he would be a natural fit for it. He likes teaching kids in rodeo, and he's got quite a bit of knowledge in many events."
Whitaker wouldn't have taken the job if his daughters didn't want him to, but they were just as supportive as Chip and other people he trusted.
"It's hard not having him here, but it's a pretty awesome opportunity for him. Bozeman's a great area," said his oldest daughter, Jenae. "Life's all about taking chances and doing stuff you like."
Whitaker was one of three rodeo coaching candidates who visited Bozeman, according to MSU athletic director Leon Costello, and he impressed everyone involved in the coaching search.
"He came to us highly recommended by people that we knew in the industry," Costello said. "It's pretty amazing what he's done in competition over the course of his career, and I think with him, that was kind of the best of both worlds, where he was kind of finishing his career but still wanted to do some things in rodeo."
Trying to line up schedules made the hiring process take a while, as did the HR procedure, which is why Whitaker's start was so close to the beginning of the season, Costello said.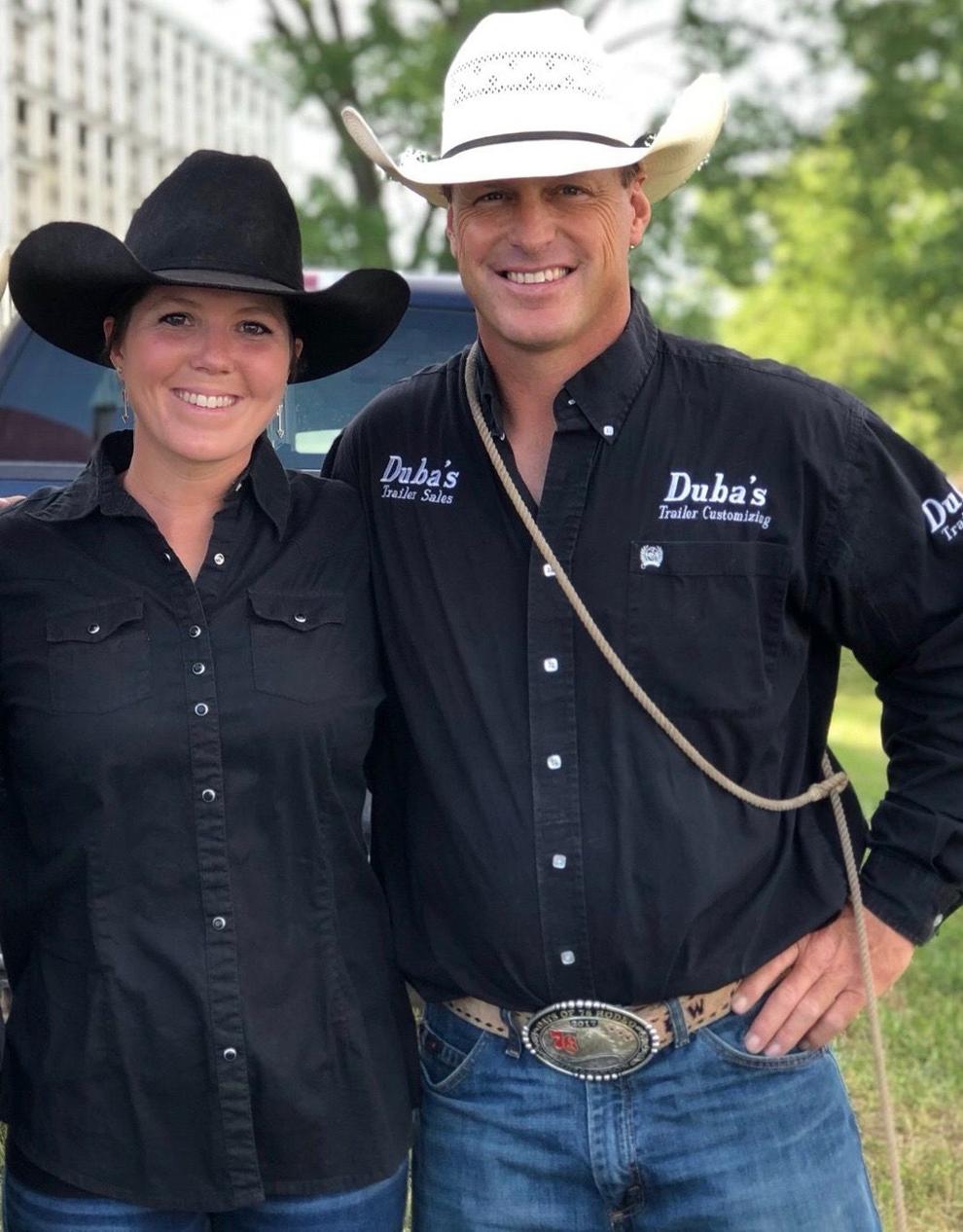 As a result, Whitaker was greeted with a whole bunch of responsibilities as soon he got to Bozeman, such as paperwork for travel money, stock supply and feed supply. Plus, he's been trying to find a permanent house in a town going through a housing crisis (he's currently staying with former MSU rodeo athlete Mike Clark).
If/when he does buy a house, Whitaker expects his wife, Presley, and his daughters to join him. Jenae would like to compete for the MSU rodeo program.
"Even before he took this job, I was considering it," Jenae said. "I don't know if I could've gone 12 hours away from home if he wasn't coaching there. I love the town and I love the program, but having him there was a deciding factor."
The difficult parts of Whitaker's job have been canceled out by the coaching, and he's made a good initial impression on Moeykens and MSU men's rodeo captain Kolby Currin.
"He's super fun-loving. He's always happy," Moeykens said. "He kind of got thrown into a big job, and he's done really well with it so far."
Whitaker often asks himself why he jumped into an unfamiliar, demanding position 850 miles away from his family. Then he reminds himself that he gets to coach a sport he loves at a blue blood program, and his family encouraged him to take it.
"I told Leon, 'This is my dream job,'" he said. "It was scary, but if you don't step out there and take the step that you feel like you're being called to take, I don't know, I think you just have to do that."
CORRECTION: A previous version of this story had the wrong number of Whitaker's daughters. That has been fixed.