BOZEMAN — The Montana State football team has a 7-10 record against Cal Poly in their series history, but the Bobcats have won three straight. They will try to make it four in a row to cap homecoming week.
The 10th-ranked Bobcats (4-1, 2-0 Big Sky) will face the Mustangs (1-4, 0-2) at 2 p.m. Saturday at Bobcat Stadium. It will be MSU's second homecoming game against Cal Poly. The first, in 2015, was a 45-28 win for the Bobcats. That ended an eight-game losing skid to the Mustangs and started the three-game winning streak.
Saturday's Big Sky game will be televised on ROOT Sports, streamed on ESPN+ and broadcast on the Bobcat Radio Network and msubobcats.com.
Tyrel Thomas, or lack thereof
Thomas has been a player to watch in the previous two games, only he hasn't played.
The senior defensive back was listed as a backup cornerback and in full pads against Portland State and Northern Colorado, but his coaches chose to sit him unless an emergency situation arose. Starting corners Eric Zambrano and Simeon Woodard have performed well enough to allow their coaches to be conservative with Thomas.
MSU defensive coordinator Freddie Banks said Monday "you'll probably see" Thomas against Cal Poly. That's far from a guarantee, especially after MSU head coach Brent Vigen said similar things in the previous two weeks.
But there are good reasons to believe Thomas will play. He's fresher, for one, and MSU's coaches might prefer to provide his first game reps at home against a struggling opponent than next week, when the Bobcats will play at No. 19 Weber State.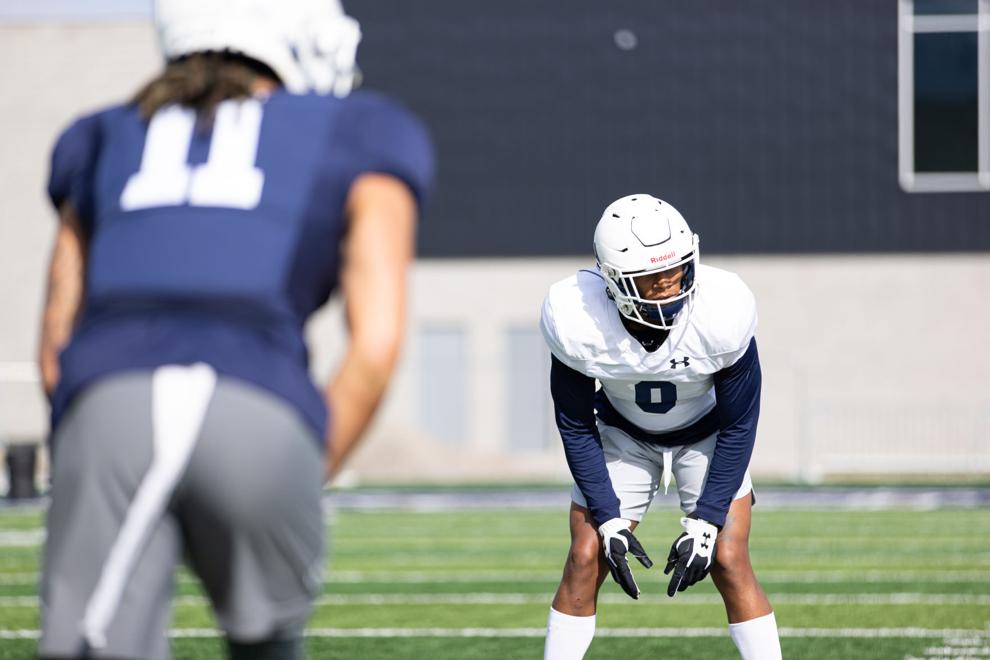 Cal Poly's quarterbacks
Jackson Pavitt became Cal Poly's fourth starting quarterback this season in last week's 38-7 loss to Weber State. The Mustangs' season-opening starter Spencer Brasch suffered a fractured hand in the second week at Fresno State, and backup Conor Bruce got hurt two weeks ago at Montana. Bruce replaced Week 3 starter Kahliq Paulette, who's listed as Pavitt's backup this week.
Three other quarterbacks are listed on Cal Poly's most recent depth chart, which only means so much right now. The Bobcats probably won't know who the starter is until game day, Banks said.
"Some people say that's a bad thing for them, but we've got to prepare for five quarterbacks. It's a lot easier preparing for one quarterback," Banks said. "I don't know if the game plan will change, but a couple of the guys are more athletic, and some guys are better throwers, so we've got to do a good job as coaches."
Banks would much rather prepare for five quarterbacks than the triple option, the offensive scheme Cal Poly ran under previous head coach Tim Walsh. The Mustangs now use a spread and run-pass option offense under Beau Baldwin.
"We've got to be disciplined," said Banks, who played against Baldwin in the 2010 FCS playoffs, when Banks was a defensive back at North Dakota State and Baldwin coached Eastern Washington.
Danny Uluilakepa
Uluilakepa played more than half of the UNC game at middle linebacker in place of Troy Andersen, who sat "because we were up and wanted to get Danny some good reps," Banks said. MSU's coaches got what they wanted: Uluilakepa finished with nine tackles and a pass breakup.
If this Saturday's game is any bit as lopsided as the last one, Uluilakepa will most likely get a similar amount of playing time. He might get it regardless of the score.
Andersen's previous backup, Nolan Askelson, suffered an injury on Sept. 18 against San Diego that will keep him out "for a while," Vigen said on Sept. 20. Andersen underwent knee surgery in 2020, and while he's looked healthy all season and wasn't taken out because of an injury last week, MSU's coaches don't want to overburden one of their best players.
They also want to build their depth and be able to plug in backups like Uluilakepa without losing too much. The freshman from Washington state will get another chance to impress his coaches against Cal Poly.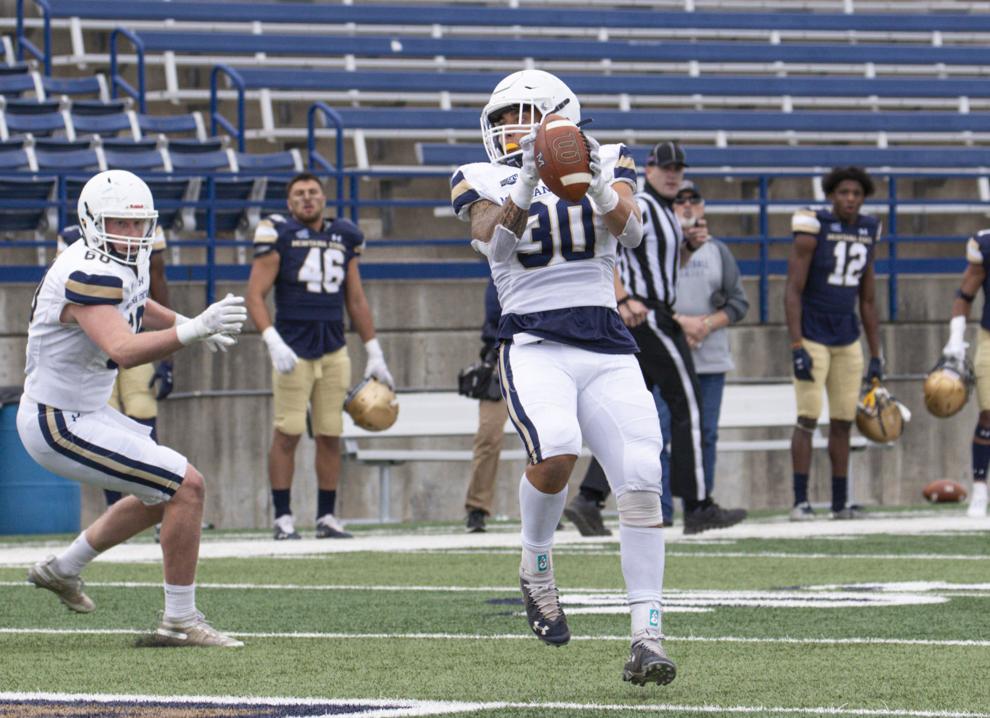 MSU's special teams
It was hard to nitpick, let alone criticize, much from MSU's 40-7 win over Northern Colorado last week, but one area that deserved some scrutiny was special teams.
Near the end of the third quarter, MSU returner Willie Patterson let a punt hit the turf and didn't scurry away from it. The ball hit him, and UNC recovered at MSU's 15-yard line. It was the Bobcats' second mishandled punt of the day. Fortunately for the Bobcats, the ball went out of bounds on the first muff, committed by Cam Gardner early in the third quarter.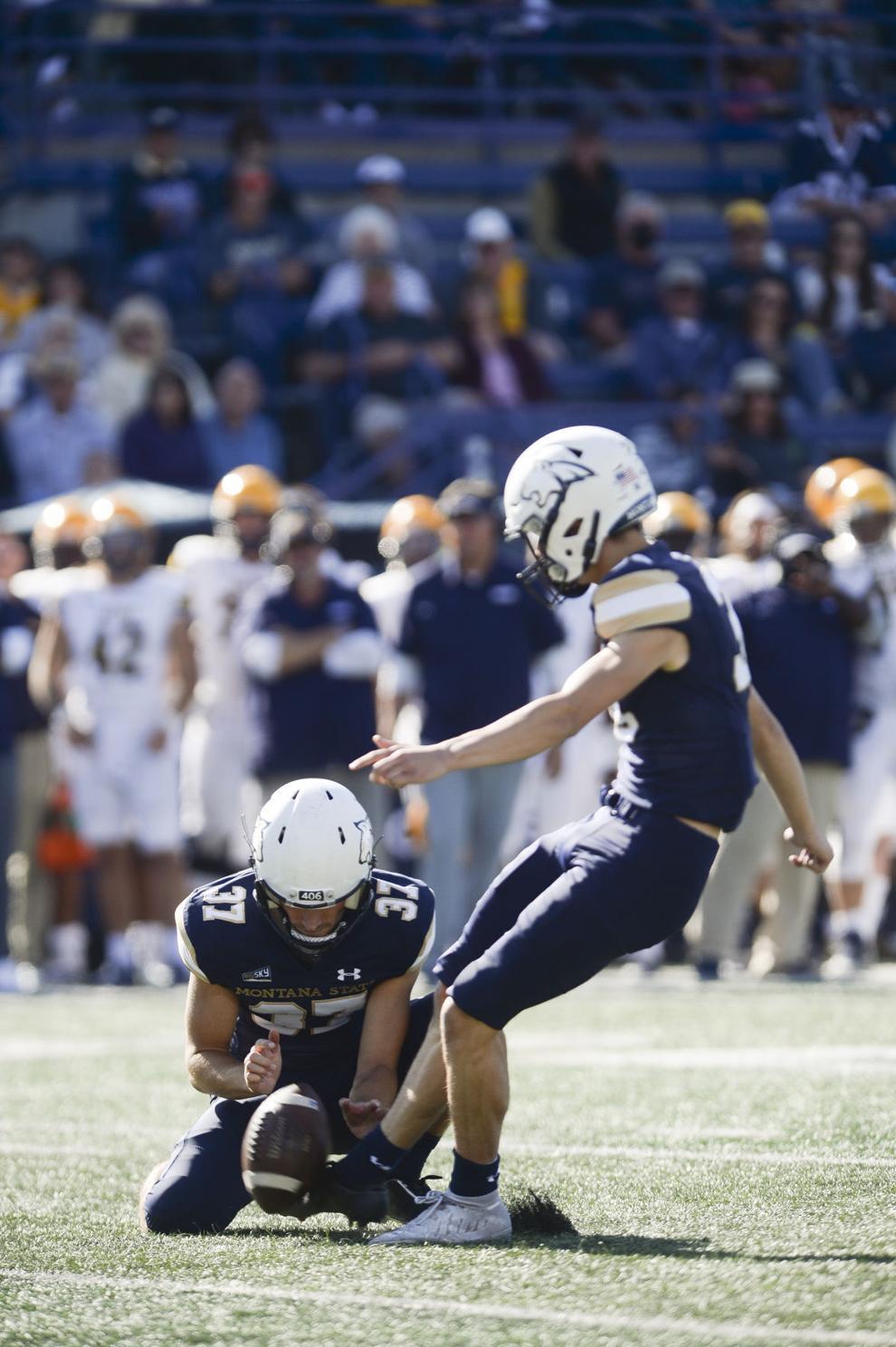 MSU's Blake Glessner also kicked the ball out of bounds on a kickoff against UNC, and multiple Bobcat penalties happened on special teams.
Glessner made all eight of his kicks (four field goals, four PATs) and Daniel Hardy delivered one of the season's biggest hits on a first quarter kickoff against the Bears, so the special teams weren't all bad. But mistakes like the ones Patterson made could be costly going forward, even on Saturday. Upsets often include special teams errors by the favorite.
How both teams deal with weather
Another common feature of an upset are multiple turnovers from the favorite. Turnover risk will increase on Saturday, when rain is in the Bozeman forecast.
The Bobcats might try to limit those giveaway chances by running the ball more, but there's no guarantee MSU's running backs will be able to keep the ball secure in slick conditions. A predictable offense could help Cal Poly slow the Bobcats down as well.
The rain could also force Glessner to miss some otherwise routine kicks and cause some poor punts from Bryce Leighton.
But the Bobcats have practiced in wet weather, both this week and in fall camp, so they might be able to handle Saturday's conditions well.