BOZEMAN — On Friday night, the Montana State football team will play one of its most important games of the season.
The No. 9-ranked Bobcats (5-1, 3-0 Big Sky) will face No. 19 Weber State (2-3, 1-1) at 8 p.m. Friday at Stewart Stadium in Ogden, Utah. A loss would hurt MSU's odds of winning its first Big Sky title since 2012 (first outright since 2011). The Wildcats need a win not just to preserve some hope of a fifth straight conference championship but also to prevent another major blow to their playoff chances.
MSU hasn't faced an opponent this tough, at least on paper, since its season opener at FBS Wyoming, which won that game 19-16 on a last-minute touchdown. The Bobcats enter Friday on a three-game losing streak to Weber, with a 34-24 defeat at Stewart Stadium in their most recent meeting in 2018.
"I hope that we've had the correct sense of urgency every week, but I think human nature would probably say that there is" more urgency this week, MSU head coach Brent Vigen said Monday. "Obviously, they have our full attention."
Here are five things to watch in Friday's conference clash, which will be televised on ESPNU, streamed on WatchESPN.com (cable subscription required) and aired on the Bobcat Radio Network and msubobcats.com.
MSU's passing game
WSU is 13th among FCS teams in passing yards allowed per game at 166.6. The Bobcats are fourth in that category (152.7), and both they and the Wildcats have surrendered five touchdown passes.
WSU's stingy pass defense has come against a significantly stronger schedule than MSU's. Cole Johnson, the quarterback for now-No. 8 James Madison, is averaging 260.2 yards on 34 passes per game this season. He threw for 177 on 28 attempts in a 37-24 win over Weber. The Wildcats held UC Davis' Hunter Rodrigues, who passed for 300-plus yards in his first two games, to 99 yards and 11 completions on 26 attempts before he left with an injury in the fourth (now-No. 13 Davis won that game 17-14).
WSU will face another good QB on Friday in Matthew McKay, who has completed 67.9% of his passes for 1,344 yards (224 per game), 12 TDs and one interception this fall. The redshirt junior went 19 of 28 (67.9%) for 200 yards, two scores and no picks against Wyoming, which has allowed the 13th-fewest passing yards per game in the FBS (171.2), albeit with a poor strength of schedule.
McKay, top receiver Lance McCutcheon and MSU's mostly quiet cast of other passing threats will get a chance to show if they can continue to move the ball and limit turnovers against the toughest passing defense they've faced since Week 1.
"You wonder why they're 5-1 … but their turnovers are coming, I promise," WSU coach Jay Hill told the (Ogden) Standard-Examiner this week.
MSU's kick and punt coverage
In a game full of strengths versus strengths, perhaps none is bigger than MSU's coverage teams against WSU's return game.
The Bobcats have held opponents to 11.17 yards per kick return on 12 attempts this season. Opposing punt returners have mustered 5.0 yards per return on nine attempts.
On Friday, MSU will be tasked with containing Rashid Shaheed. The senior has returned six kicks for touchdowns in his career, including a 100-yarder in this season's opener at Utah. His career kick return TD total is tied for the most in FCS history.
Shaheed hasn't returned a punt for a score in his career, but he's averaged 13.2 yards per punt return on 40 tries.
The Bobcats, of course, would prefer to attempt more kickoffs than punts on Friday, but they'd hate to see one or more touchdowns immediately answered by a Shaheed return to the house.
Shaheed didn't find the end zone in his two previous games against MSU, but he did return a kick 39 yards and a punt 19 in the 2018 meeting.
"To say we'll just hand it out there and he can do whatever he wants, no, but we're not going to be afraid of him," Vigen said. "Our guys, both on our kick coverage and our punt coverage, have done a really good job this year, by and large, and this will be our biggest test."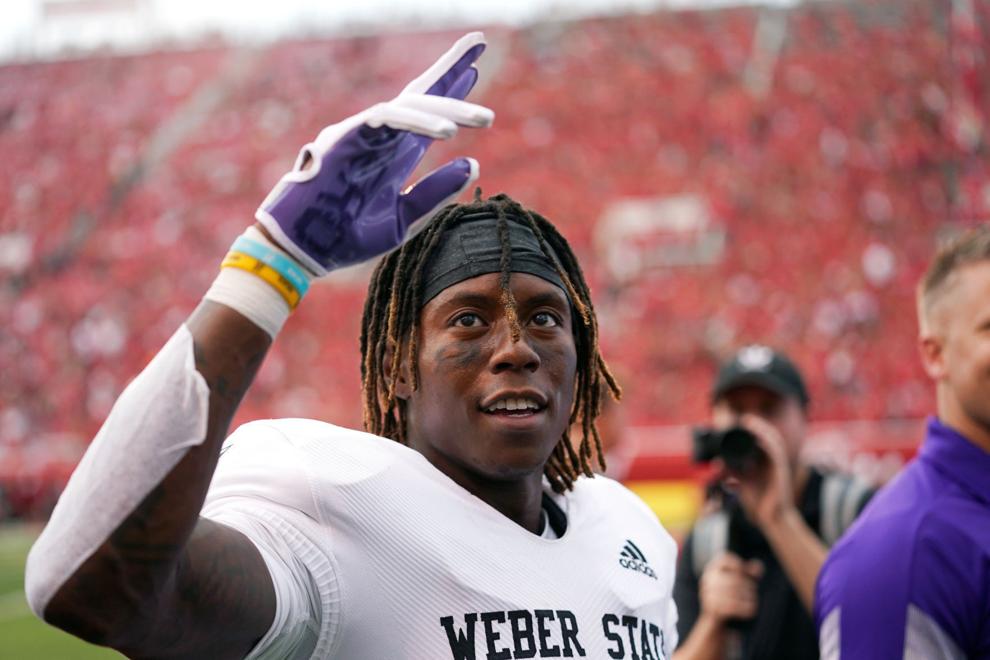 MSU punter Bryce Leighton has averaged 41.4 yards per punt on 21 attempts and has induced eight fair catches this fall. Half of the 40 kickoffs MSU's Blake Glessner has booted this season have gone for touchbacks.
Vigen has criticized Glessner for sending kickoffs out of bounds this season. That displeasure and the "not going to be afraid of him" comment indicate that MSU would prefer to take its chances with Shaheed (and/or kick to another player) than give WSU good field goal position.
"Our guys will be up to the challenge," Vigen said.
Bronson Barron
Barron was WSU's season-opening starting quarterback but hasn't played since Week 2, when he suffered an injury. Standard-Examiner sports editor Brett Hein believes Barron could have played in WSU's most recent game two weeks ago at Cal Poly, so any limitations on Friday will likely be small.
Barron was solid in the five appearances this past spring, completing 55.4% of his passes for 1,071 yards (214.2 per game), seven TDs and two INTs. The freshman has thrown for 303 yards, two TDs and three picks with a 58.5% completion percentage this fall.
While not a star, Barron's return is crucial to WSU's chances against the Bobcats. Kylan Weisser, who started the previous three games, broke his fibula against Cal Poly. Weisser was just OK in Barron's place (62.3%, 532 yards, four TDs, two INTs), but missing both of them would crush the Wildcats' odds of beating MSU.
Barron isn't much of a running threat (78 yards and one TD on 38 career attempts), so more good pressure and coverage from the Bobcats will make his night tough.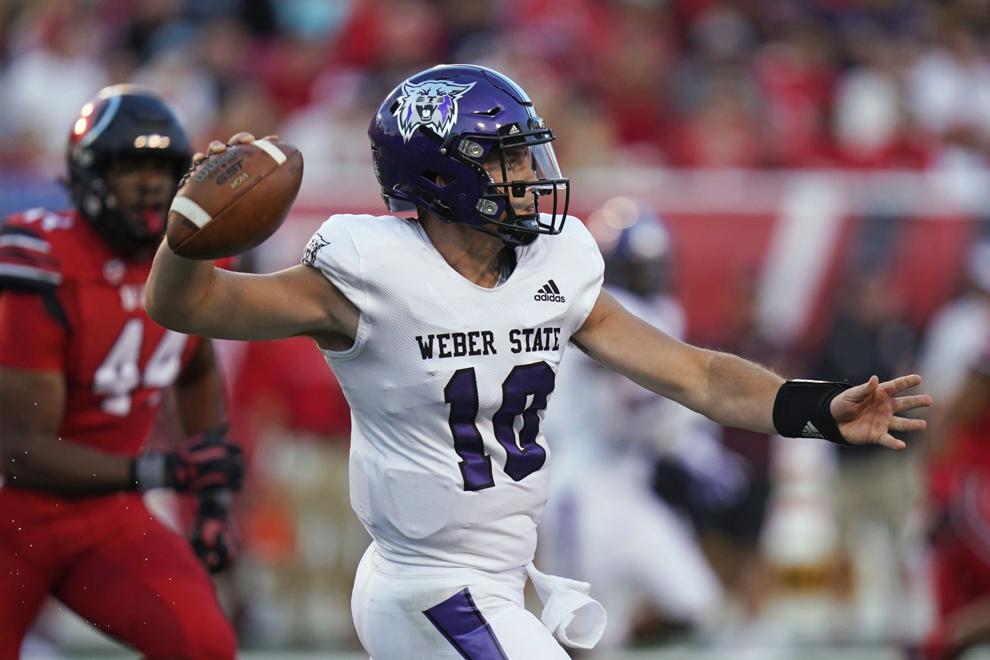 Dueling running backs
MSU running back Isaiah Ifanse is 15th among active FCS players in career rushing yards with 2,499. One of the players ahead of him is WSU's Josh Davis, whose 3,097 rushing yards are seventh on the FCS active list.
Ifanse has been more productive than Davis this season, rushing for 661 yards on 108 carries (6.1 ypc) and six touchdowns. Davis, who missed WSU's second game with an injury, has 213 yards on 49 rushes (4.3 ypc) and one score. But Davis is a two-time all-American, so MSU will treat him as such.
The Bobcats' and Wildcats' strong pass defenses might lead both offenses to emphasize the run game. The outcome could come down to which team performs better on the ground.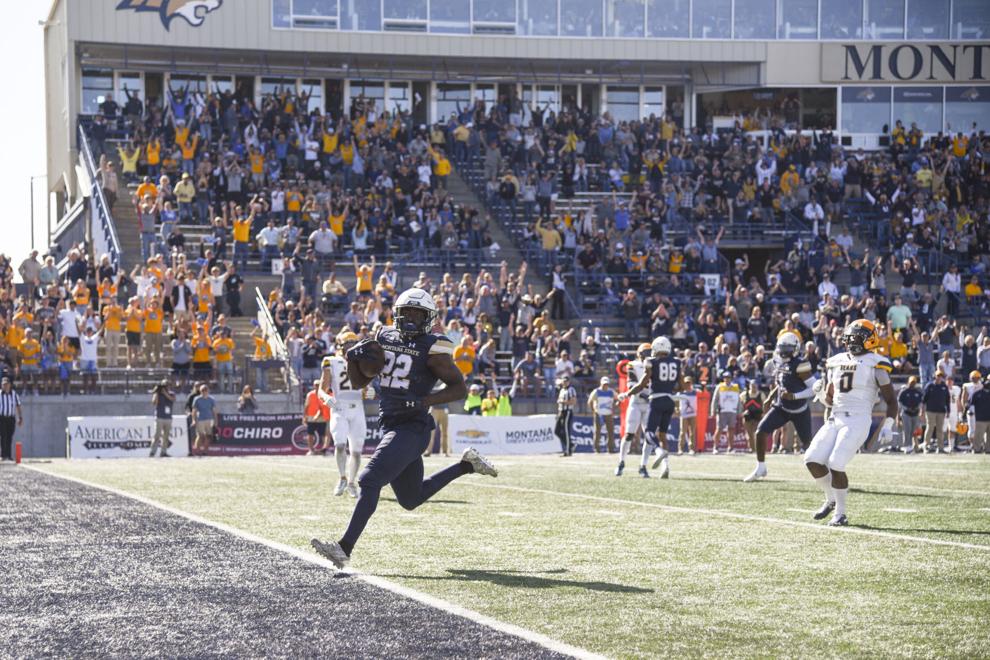 MSU's rotations
MSU has played many backups in the first six games, especially on defense. That was the case even in MSU's down-to-the-wire opener and its 30-17 win at Portland State, a game that was within a score until the fourth quarter.
But Wyoming was a nonconference opponent, and more Bobcats were healthy in that game than they are now. MSU was a 12 ½-point favorite over Portland State, so it would be natural for the Bobcats to believe they could win that game with their usual rotation. That mindset might change against a ranked conference opponent.
Then again, WSU is coming off a bye, and MSU will be playing one day earlier than usual, so MSU's coaches might consider a heavy rotation just as important this week as ever.
The Bobcats also have versatile backups like the recently activated Tyrel Thomas, who is listed as a second-string cornerback despite being the starting nickelback on the pre-fall camp depth chart. MSU will lose little to nothing if Thomas spells Ty Okada at nickel or replaces Simeon Woodard or Eric Zambrano at corner, as Thomas showed with an interception last week.
The same could be said of Cole Sain filling in at center or guard, as well as MSU's many capable reserves on the defensive line.