BOZEMAN — Last fall, Taylor Tuiasosopo told his father he wanted to quit football.
The conversation came shortly after the Big Sky Conference postponed its fall season to the spring because of the coronavirus pandemic. Tuiasosopo, who was entering his redshirt senior season as an offensive lineman at Montana State, told his father, Titus, that he was tired of all the changes and uncertainty.
"Why run a race if you don't see the finish line?" Tuiasosopo told 406mtsports.com last week. "I called him and told him, 'I think it's time for me to hang it up.'"
Titus gave a supportive response.
"He just told me, 'Regardless of what you do — play football, don't play football — I'm proud of you and how far you've come,'" Tuiasosopo said.
Titus died two months later, a year ago Wednesday, of a stroke. He was 50.
Titus was living in Southern California at the time, so Tuiasosopo experienced many devastating moments — the news of Titus' stroke, his family's rush to the hospital, the aftermath — more than 1,000 miles away. The weight of the pandemic and the hazy status of MSU football made his desire to quit even stronger.
Instead, Tuiasosopo chose to suit up for one more season, which he's playing right now. His education and prominent role on the Bobcats contributed to his decision.
So did his father.
"Being part of a team and a family out here is a big help for me," Tuiasosopo said. "Football is kind of helping me get through."
Football wasn't much help a year ago.
Titus was a standout offensive lineman at USC in the early 1990s. He not only passed his good genes to his five children, he was a coach, trainer, biggest fan and biggest critic, Tuiasosopo said. Titus helped his son turn into a highly sought-after player at Paraclete High in Lancaster, California, and a third-team all-Big Sky lineman at MSU in 2019.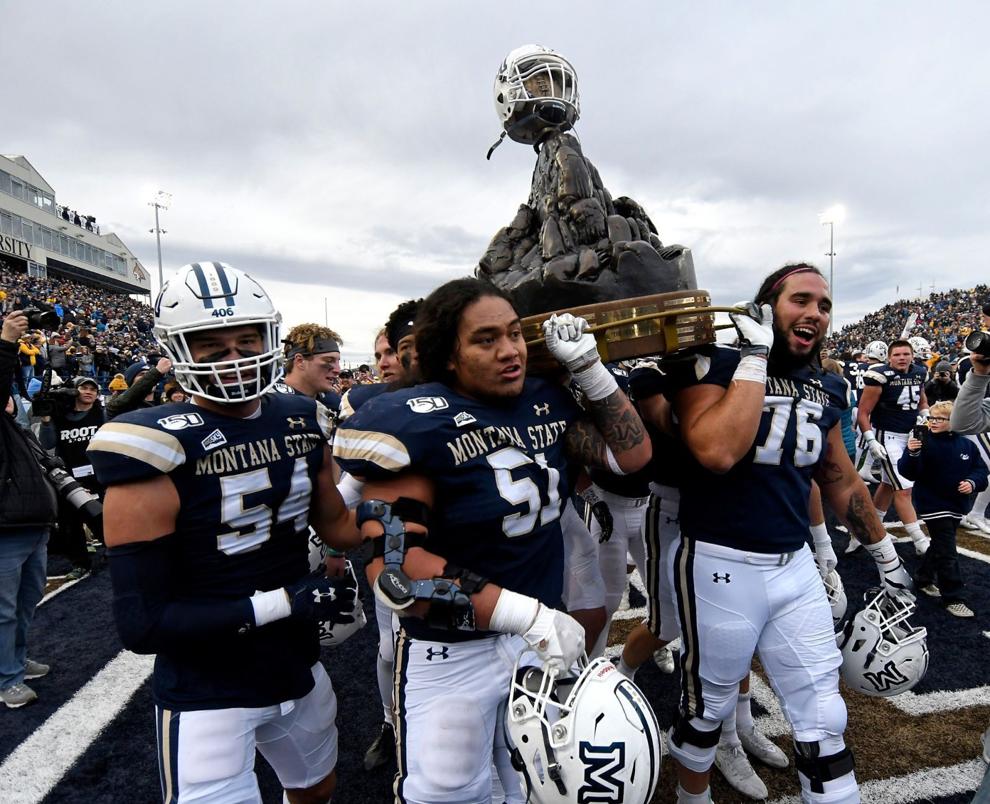 One of Tuiasosopo's best memories with his father was MSU's Gold Rush game on Aug. 30, 2018. The Bobcats beat Western Illinois 26-23 that day for Tuiasosopo's first college win with Titus in attendance.
Football "was our thing," Tuiasosopo said. Titus' death made the sport feel less fulfilling.
"I just felt like there was an empty void in there," Tuiasosopo said. "You don't really understand the struggle of losing a parent until that happens, especially at a younger age. It was just really tough, seeing if this was something I wanted to keep going on with."
Last year's stroke was Titus' fourth. The third happened two weeks before Tuiasosopo flew from Los Angeles to Bozeman in 2016, his redshirt year. Tuiasosopo told Jeff Choate, MSU's head coach at the time, he wasn't sure if could keep his football commitment. Moving into his dorm room while his dad was in the hospital didn't feel right.
Tuiasosopo ultimately stayed in Bozeman, and Titus recovered. But the mental scars were permanent. The thought that Titus would have another stroke, and a worse one, lingered in Tuiasosopo's mind throughout his college career.
"Waiting for that phone call, just hoping it never came," he said.
Around midnight one day last October, Tuiasosopo was jarred awake by a phone call. It was his sister. Titus had suffered a stroke and was in the hospital, she told him. Tuiasosopo should try to get home quickly, she added.
"Just broke down instantly," Tuiasosopo said. "The distance being away from home was kind of the toughest thing, hearing everybody's voice but not really being able to be there for them. And then knowing that once I did go back, I was still going to have to come back here and not really help my mom along the whole process."
The thoughts of going home permanently reached their highest volume after Titus died and Tuiasosopo attended his funeral. But he hadn't secured his degree, which he'd promised his parents when he started college. Quitting so close to the finish line would have been the exact opposite of what Titus wanted.
"If you go to college on a scholarship and you don't get that degree at the end of the day, it's just free labor," Tuiasosopo said.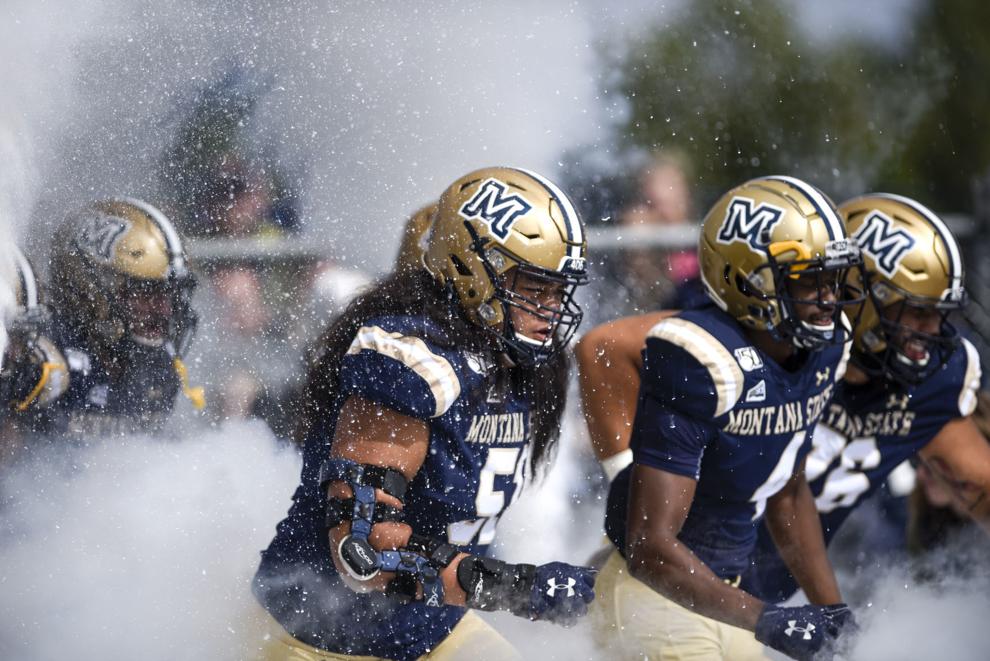 He could have kept that promise without playing football. Once he earned his degree in the spring (in business management, with a minor in entrepreneurship), he had ample incentive to turn down the extra year of eligibility granted to every NCAA athlete whose 2020 season was affected by the pandemic. He was grieving, he was in physical pain from all his years playing offensive line, COVID was still an issue and Brent Vigen succeeded Choate (among other coaching changes).
Like his academic promise, Tuiasosopo didn't feel right leaving the football program in the town he's treated as a second home. Titus played a role in that decision, too, even though he would have been equally proud of his son if he hung it up.
"The way I was raised, you've got to be a man of your word. You say you'll do something, you've got to do it," Tuiasosopo said. "If I were to call it quits, I would've let myself down, being so close to the end."
He also loves football and is a key player on a team that has been successful his entire career. The 6-foot-4, 300-pounder has performed well at right guard this fall for the 10th-ranked Bobcats, who are 4-1 overall and 2-0 in Big Sky play.
MSU offensive coordinator Taylor Housewright praised Tuiasosopo's talent and work ethic. Housewright and offensive line coach Brian Armstrong have been impressed with Tuiasosopo's performance this fall after such a trying year.
"Proud that he's finishing what he started here and earned his degree," Armstrong said. "Better days are ahead for him, I hope."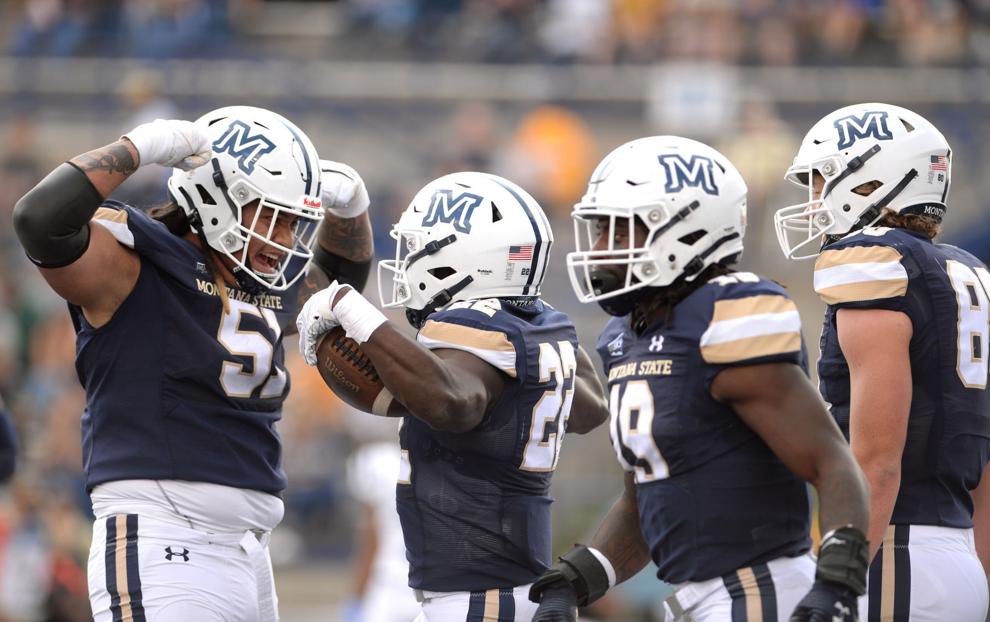 Tuiasosopo remained unsure about playing this season until the opener at Wyoming. He got emotional in the pregame locker room as he looked at a photo of his father in a lanyard he brought back from the funeral.
"Anytime you look at a picture of somebody, a loved one that you lost, there's always going to be that rush of flashbacks and other emotions you felt while they were here with you," Tuiasosopo said. "It was one of those one-on-one moments where you just kind of had to dig deep and find who you really are."
He recalled a line that's always resonated with him: "If I wasn't meant to be here, I wouldn't be." As he left the locker room and walked through the War Memorial Stadium tunnel, he was sure that's where he belonged.
Tuiasosopo compared himself to a soldier who continues to march because he can't fathom doing anything else. There's comfort in the familiar.
But football is a temporary balm, a way for Tuiasosopo to make the pain of his father's death more bearable. The void remains.
"Every game, every practice, every workout, he's always on my mind," Tuiasosopo said. "It's one of those things you've just got to put up with and deal with."