BOZEMAN — When Brent Vigen was at North Dakota State, his team was forced to deal with Cal Poly's triple-option offense and flex defense.
Vigen, Montana State's first-year football coach, will face off against Cal Poly again, but this time with different schemes. He recognizes the Mustangs are in the midst of changing their program, and he certainly knows how that feels having taken over at MSU in February.
The No. 10-ranked Bobcats (4-1, 2-0 Big Sky) will host Cal Poly (1-4, 0-2) in MSU's homecoming game at 2 p.m. Saturday at Bobcat Stadium.
"A real consistent program that can recruit good athletes, very smart athletes," Vigen said Monday. "I know they're a team that, because of all that, is very dangerous."
Improvements to make
Even after a 33-point win at home over Northern Colorado, Vigen noted the Bobcats still need to fix some details.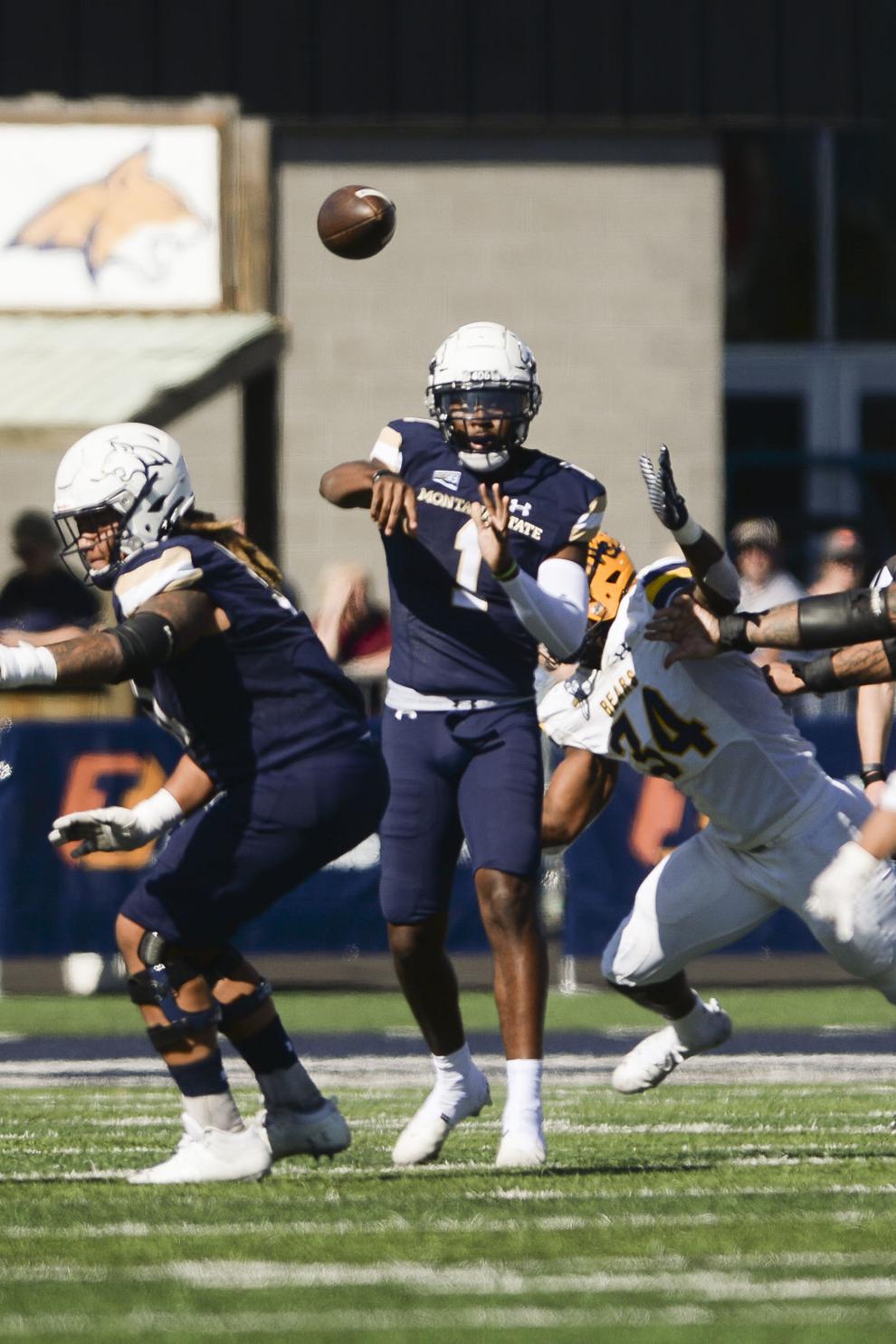 On offense, the Bobcats could have better finished some blocks. On defense, Vigen pointed out a drive in the second quarter during which MSU didn't execute as well as it could've. But special teams, the coach added, provided the most problems.
One of MSU's kickoffs in the first quarter went out of bounds, setting UNC up at its 35-yard line. In the third quarter, both Cam Gardner and Willie Patterson muffed punts, with Patterson's being recovered by the Bears.
"He really took that hard," Vigen said. "He knew he put the defense and the team in a tough spot. He's a competitor, and I just told him, 'You've got to move on to the next play.'"
Patterson was illegally hit on a separate punt return against UNC before the ball arrived. The collision caused Patterson to get up slowly, but it was only because the wind was knocked out of him.
Vigen said he contacted the Big Sky's officials about that play. He wanted to know when that type of play, if at all, is deemed more than a personal foul.
"A dangerous play," Vigen said. "You've got to be fearless back there, but they should also be very protected and that was not the case on that play."
MSU players haven't missed time due to COVID-19
Northern Colorado has dealt with starters missing games due to coronavirus protocols. For MSU, Vigen said Monday that COVID-19 "hasn't been an issue. We haven't missed anybody."
In July, Big Sky commissioner Tom Wistrcill encouraged members of the conference to take the vaccine, though it wasn't required. A team which has an outbreak and doesn't have enough players cleared before a game will forfeit.
The NCAA released guidelines requiring non-vaccinated individuals to go through COVID-19 testing more extensively than those who have been vaccinated.
Vigen said in August that more than 90% of his team would be vaccinated by the first game of the season. While some MSU players still haven't been inoculated, they are tested regularly and are following guidelines, Vigen said. The coach added some Bobcats have felt ill, but they've tested negative for COVID-19.
"I think in large part," Vigen said, "it's due to the great amount of our guys responding in particular at the end of the summer when the Big Sky laid out the rules and our guys worked through, whether it was one or two doses, through August and now we're in a position where I think there's still a concern, but the level of concern that I know that they're dealing with at places like Northern Colorado, we're nowhere near that."
Plenty to prepare for
Beau Baldwin, who led Eastern Washington to a national championship in 2010, is in his first full season as Cal Poly's coach after his tenure as Cal's offensive coordinator.
Vigen called Baldwin "a really good coach." However, the Mustangs, who are last in the Big Sky in points scored (13.2) and yards gained (271.2) per game, are dealing with a number of challenges as they acclimate to Baldwin's style. Cal Poly quarterback Spencer Brasch has missed time with a fractured hand.
The Bobcats are preparing for five quarterbacks who could potentially see the field.
"It's a challenge," Vigen said. "They're all a little bit different with how you defend them, what their strengths are, what their weaknesses are."
Different look
Defensively, the Mustangs have allowed the most points (41) and the second-most yards (481.8) per game. When asked what to expect from Cal Poly's defense, Vigen said it was a good question because its opponents have different offensive strategies than the Bobcats.
The Mustangs have also made slight changes to their defensive scheme as the season has progressed.
"We have to concern ourselves with what can we do to improve ourselves offensively," Vigen said. "We can really take that step back and think that way."