BOZEMAN — The No. 8-ranked Montana State football team (6-1, 4-0 Big Sky) will try to remain unbeaten in conference play when it faces Idaho State (1-5, 1-3) at 1 p.m. Saturday at Bobcat Stadium.
Jordan Kaye, who covers ISU for the Idaho State Journal, answered five questions from 406mtsports.com about the Bengals.
406: What is ISU's biggest strength?
JK: This might sound nuts, but if I were an opposing team, I'd be most concerned with Idaho State's special teams. The Bengals boast perhaps the best punter in the FCS. Amongst guys with at least 20 punts, no one has a better average than Kevin Ryan's 47.13 yards per punt. Even better, Ryan pins a third of his punts inside the 20. Adding to that, kicker Davis Allish is 4 of 5 this season on field goals, and kick returner Benji Omayebu returned one to the house against Sacramento State.
406: Who is ISU's best player on both sides of the ball?
JK: Tanner Conner is the Bengals' most-explosive weapon on offense. The 6-foot-3, 225-pound all-Big-Sky receiver is an experienced senior who has the ability to make a huge play every time he touches the ball. He got the offense going against UC Davis with a 71-yard touchdown off a short curl route.
Defensively, it's probably cornerback Jayden Dawson. The junior leads the Big Sky with nine pass breakups and added an interception in the end zone against the Aggies.
406: The Bengals' only win this season was over then-No. 7 (now-No. 10) UC Davis, and they lost to now-No. 19 Sacramento State 23-21 two weeks earlier? What did the Bengals do in those games to win/almost win?
JK: I think the biggest factor in both those games was Idaho State's playmakers excelled. In that Sac State loss, Omayebu caught a 29-yard touchdown pass and returned a kickoff to the house. Then, against UC Davis, Conner caught five passes for a season-high 150 yards and that aforementioned 71-yard score. Idaho State has talent. Where the Bengals have struggled is getting that talent in spots to make plays.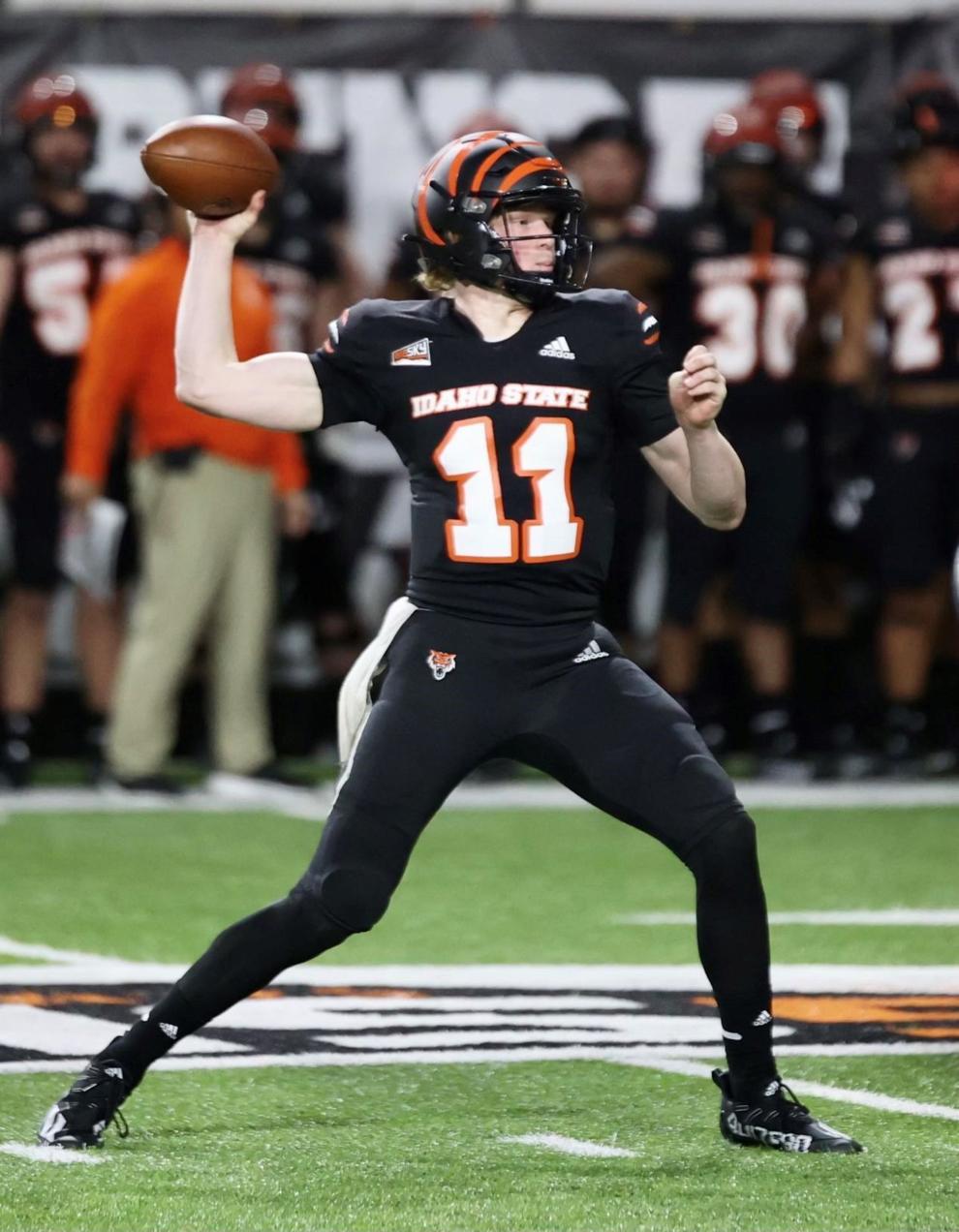 406: Why has ISU struggled so much in its other four games?
JK: Turnovers. Plain and simple. The Bengals have thrown an incredible 10 interceptions through six games and have lost fumbles another five times. Aside from the Nevada and Northern Arizona games, the Bengals have been in every game. But right when they reach the red zone, a turnover is often looming. Heck, in their loss to Portland State game last week, both teams had similar stats. But because ISU forked over the ball five times, it got blown out.
406: Can ISU contend with another ranked team, or will MSU earn another lopsided home win?
JK: If Idaho State limits turnovers, it can probably compete with any team in the Big Sky. But that's a big if, and Montana State's defense doesn't seem primed for a letdown. The Bengals would need to sustain long drives and capitalize on those long drives in order to pull the upset. They haven't shown consistency in doing either of those. With that, I expect the Bobcats to win by a few scores.