BOZEMAN — Montana State hopes to see a crowd clad in red for Saturday's women's basketball game.
MSU is using the Big Sky Conference game against Portland State to raise awareness for Missing and Murdered Indigenous Women and Girls. Wearing red, the symbolic color for MMIWG, is one of the ways MSU hopes to bring more attention to the issue that's prevalent in Montana.
"It's obviously not enough, but it's at least a start," MSU head coach Tricia Binford told 406mtsports.com earlier this week.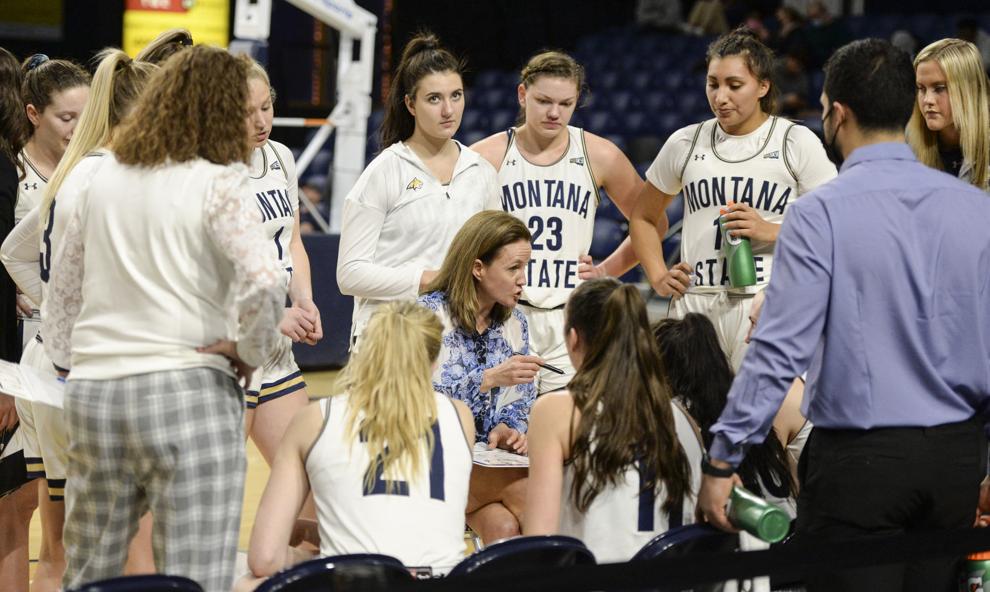 The Bobcats have one Native American player on their roster: junior forward Kola Bad Bear (Crow). The Billings Senior graduate has known a couple girls who have gone missing and died, including Selena Not Afraid.
Not Afraid, who was also Crow, passed away in 2020 near Hardin, her hometown. She died of hypothermia, and her death was ruled accidental. Her body was found nearly three weeks after she went missing, two years ago Thursday.
Bad Bear finds it hard to believe that Not Afraid simply died accidentally. So many Native girls and women have gone missing in her lifetime, and many investigations have come to the same conclusion as Not Afraid's.
"There are a lot more that I don't know," Bad Bear said. "Bringing awareness to it now and shedding light on it is giving a little justice to those who never got it."
Saturday's MMIWG commemoration will be the second MSU does for a women's basketball game at Worthington Arena. The first was in 2019, and they skipped it last season because the pandemic caused the Cats to play without fans in attendance.
The MSU women wanted to do more this time. On Tuesday, the team toured the MSU American Indian/Alaska Native Student Success building. They'll wear red warmup shirts Saturday with the phrase "No More Stolen Sisters" on the back. A slideshow will be shown at halftime with statistics such as Montana's MMIWG rate (fifth highest in the nation) and ways to support (visiting mmipmt.com is a good place to start).
"Just bringing awareness to it, to those who don't have an idea of what's happening on the reservations, especially in Montana," Bad Bear said. "People wanting to ask questions and wanting to be educated more on this topic will help keep shining light on this."
The Cats weren't able to see the slideshow in 2019 because they were in the locker room at halftime, so Binford decided to start Friday's practice by showing it to her players and assistants.
"We want to be educated," Binford said. "We have an opportunity with the game of basketball to bring awareness to something that's really important."
The number of Native Americans enrolled at MSU has steadily risen over the past decade and was 811 last year, almost 5% of the school's total enrollment. That makes Saturday's awareness-building game important not just for the team or the fans in attendance, but for the entire university.
Having a Native player on the roster makes MMIWG hit extra close to home for Binford and the other members of her team.
"It's extremely important to Kola, which means that it's extremely important to us," Binford said.
Like Binford, Bad Bear knows Saturday's game is one small piece of a long, complicated effort to reduce MMIWG cases. It's an issue that will require countless social and policy actions to mitigate it. But Bad Bear appreciates any step she can take to prevent future tragedies like Not Afraid's.
"It's amazing to get that recognition, just honoring my culture and tribe and showing the Bozeman community and my fans who I am and who and what I stand for," Bad Bear said. "Thankful for this opportunity and my coaches' support."
CORRECTION: A previous version of this story included incorrect details for MSU's warmup shirts. That info has been fixed.