BOZEMAN — A total of 27 football players from the two Big Sky teams in Montana received all-conference selections.
The all-Big Sky selections, released Tuesday, included 14 Montana Grizzlies and 13 Montana State Bobcats. The Griz had the second most recipients behind conference champion Sacramento State, which had 16. UM, MSU, Sac State and Weber State were tied for the most first-team players with six each.
Big Sky defensive player of the year Troy Andersen highlighted MSU's first-team honorees. The senior middle linebacker was joined by teammates Chase Benson (defensive tackle), Daniel Hardy (defensive end), Isaiah Ifanse (running back), Lewis Kidd (offensive line) and Lance McCutcheon (wide receiver).
Ifanse and Kidd were unanimous selections, as were Eastern Washington quarterback Eric Barriere (the offensive player of the year) and Idaho fullback Logan Kendall.
Montana's first-team players were all on defense or special teams: Brian Buschini (punter), Malik Flowers (kick returner), Justin Ford (defensive back), Trevin Gradney (special teams), Robby Hauck (DB) and Patrick O'Connell (outside linebacker).
Flowers, Weber State returner Rashid Shaheed and Sac State all-purpose special teams selection Asher O'Hara were unanimous picks.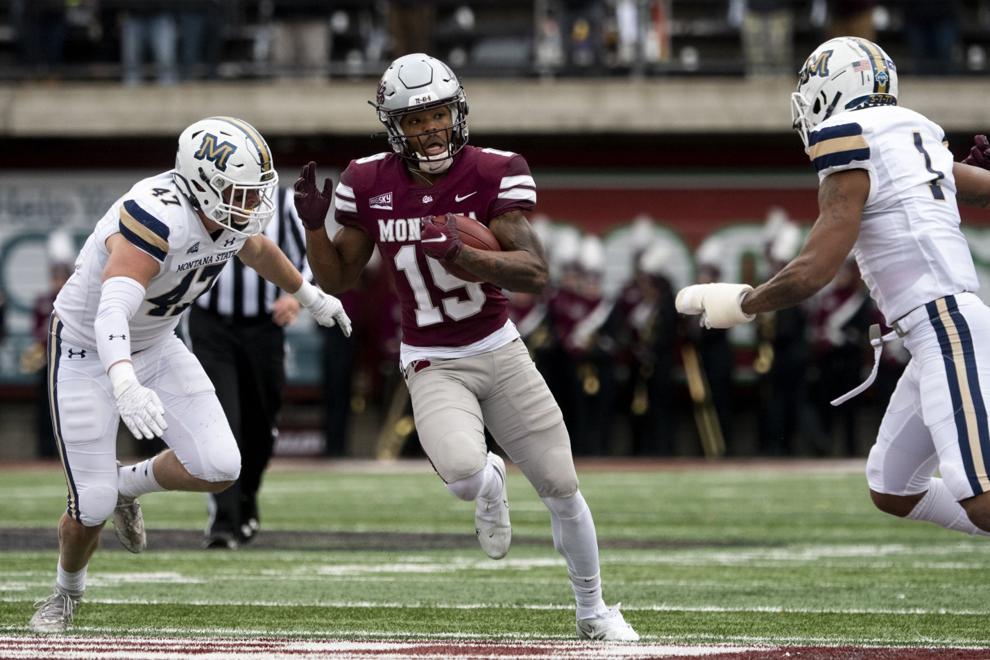 Ford, a Louisville transfer, was named the conference's newcomer of the year.
The Cats and Griz each had a second-team offensive lineman: Conlan Beaver (UM) and Taylor Tuiasosopo (MSU). The second-team defense included UM's Alex Gubner (DT) and Jace Lewis (MLB), as well as MSU's Ty Okada (DB) and Callahan O'Reilly (OLB). 
The Griz's Hunter Mayginnes (OL) made the third team, as did the Cats' Blake Glessner (K) and Tre Webb (DB).
MSU had two honorable mentions: Jeffrey Manning Jr. (DB) and Amandre Williams (DE).
UM's honorable mentions were Joe Babros (DE), Justin Belknap (DE), Cole Grossman (TE) and Mitch Roberts (WR).