BOZEMAN — When it comes to matters of name, image and likeness, Montana State athletes and compliance officials are building the plane while flying it.
In the month and a half of having the newfound freedom to profit from their talents and fame, MSU's athletes have been quick to strike deals but also recognize there is much to learn about this new landscape. At the same time, school officials are learning to track and monitor it all.
"It's going to be learning as we go, figuring out what issues come up," said Sean Dotson, MSU's assistant athletic director for compliance. "The NCAA has been around for more than a hundred years, and we haven't dealt with anything like this before, so it'll be interesting. And there will be some rough spots to smooth out."
So far, the most common NIL arrangements for Montana State athletes appears to be with Barstool Sports, a digital media company popular with younger demographics.
Montana State women's basketball guard Darian White, volleyball outside hitter Kira Thomsen and track and field athlete Elena Carter are just three of several MSU athletes who have announced themselves as Barstool Athletes on social media.
Barstool, founded in 2003 by Dave Portnoy, was among the first national brands to embrace NIL branding opportunities once the NCAA discontinued its amateurism rules regulating how athletes made money from their name, image or likeness. In an Instagram video from July 1, Portnoy promised free merchandise for Barstool Athletes and said, "If you play Division I sports and you blink at me, we will sign you."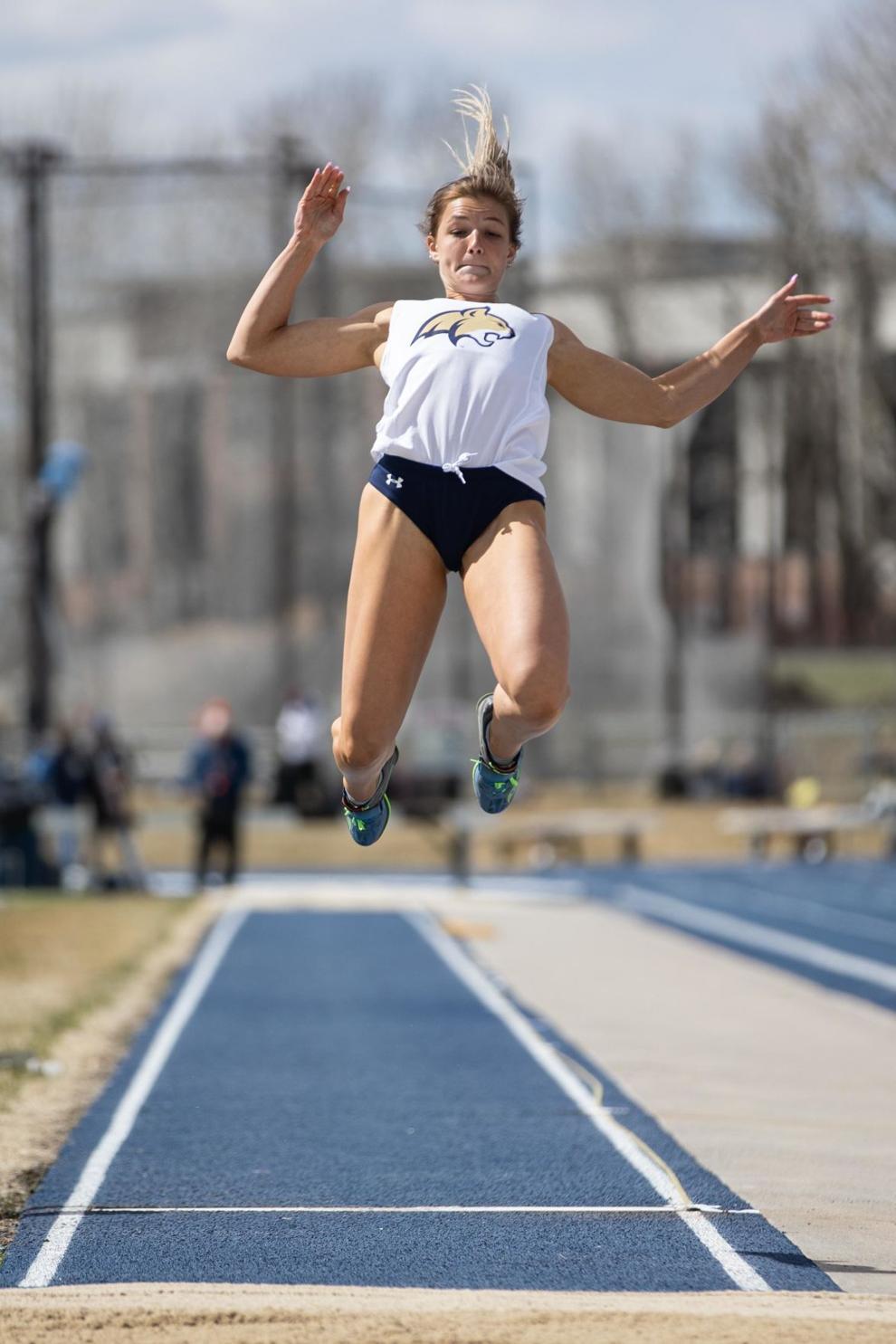 "I think it's really cool of them to be accepting everyone from different schools," Carter said. "It doesn't have to be super insane high-level DI athletes. They're giving everyone a chance."
The Barstool Athletics Instagram page, as of Wednesday, has over 4,400 posts welcoming Barstool Athletes from schools across the country. The page has more than 186,000 followers.
Carter, White and Thomsen all described the process of becoming a Barstool Athlete similarly. They filled out a form online with information about themselves, including what sport they play at which college. Eventually each athlete received an email with instructions to put "Barstool Athlete" in their social media bios. Once completed, they were told a picture of them in competition would be posted to the Instagram page.
Aside from a promise of free Barstool-branded merchandise, that's about all the trio of athletes know about their affiliation with the company so far. None of them have received more information about if or how they are supposed to promote Barstool on their social feeds.
"I'm not sure if they have figured out what they want to do with it yet," Thomsen said, "so we're also kind of waiting for how this is going to look."
NIL limitations
Montana State has not yet publicly released a plan of what athletes can associate themselves with, but Barstool Sports serves as a worthwhile example of a partnership that must be forged with caution.
One of Barstool's biggest investors is Penn National Gaming, a casino operator. Given Barstool's occasional focus on sports gambling, Dotson said it's a topic worth broaching with the school's athletes.
"I was basically telling our kids, as of right now, 'Don't necessarily think that there's anything against Barstool as long as you keep in mind that you shouldn't be doing anything or you shouldn't be letting them use your name, image or likeness when it does come to sports wagering, alcohol, anything along that line,'" Dotson said.
Along with Barstool's association with sports gambling, the company has a checkered history. Portnoy and other Barstool voices have been accused of sexism and racism, among other transgressions, in the past.
Dotson said an athlete's decision to partner with Barstool is a "judgment call" and all Barstool associations will be watched closely. As long as the athletes are not promoting alcohol or gambling — either themselves or with Barstool using their likeness to do so — the partnership is allowed.
The two-page Montana law slated to go into effect in 2023 centers on athletes not being restricted in what they promote or align themselves with when not engaged in team activities.
So while Montana State has sponsorships with Pepsi and Under Armour, Dotson said it is "theoretically" possible for athletes to partner with another athletic wear company, for example, as long as no promotion occurs at a practice, game or team event.
"We are at least keeping an eye on those things that might conflict with institutional sponsorships," Dotson said.
Dotson said Monday the school's NIL provisions will be released sometime soon and will look similar to what the University of Montana released last month.
"We wanted a state standard if we can," he said. "We don't want Montana State students to not be able to do things that Montana student-athletes are and vice versa."
Without a concrete plan to point to, Dotson said alcohol, firearms, tobacco, illegal substances and gambling were essentially non-starters.
With any agreement athletes enter into, they must report it to Dotson's office. That process will be streamlined as athletes become familiar with an app from INFLCR (pronounced "influencer"), a company the Big Sky Conference has partnered with to take advantage of NIL software.
"We're not trying to police and stifle," Dotson said. "We want to help and do what we think we need to do on our end in terms of knowing what student-athletes are doing, knowing how Montana State Bobcats are getting out there and what we're being associated with."
'Connection piece'
A picture of Thomsen staring into the camera and holding a volleyball in her hands was posted to the Barstool Athletics Instagram page on July 18.
Since then, she said she's been contacted by a handful of companies offering NIL deals.
That's how Thomsen ended up receiving a $200 signing bonus for working with Datefit, a dating app geared toward fitness-minded individuals. She promotes the app and said her contract stipulates she receives $1 for every download that uses her specific promo code.
She's also been in communication with Teleties, a hair tie company, and Mindright, a nutrition bar company.
Thomsen hopes to continue building her social media presence — especially on TikTok, where she already has more than 14,000 followers — so she can reach more prospective users of these products.
So while Thomsen's unsure what Barstool Sports thinks it wants to be in the NIL space, appearing on the Barstool platform has already paid dividends.
"They've been a connection piece between athletes and brands rather than really sponsoring athletes," she said.
Carter has had a similar experience ever since she appeared on the Instagram page July 10.
"I wasn't really expecting a lot of stuff out of it," she said, "but it's kind of cool to have different companies offering to let me try their products."
She has since agreed to become a brand ambassador for Pura Vida, a jewelry company she's bought from before. Carter receives commission from purchases made using her promo code. Carter is also in discussions with a protein bar company and an activewear line.
White has been searching for more NIL deals more organically, including contacting grocery stores and other shops around Bozeman. No other agreements have come from that yet, she said. But she is excited about the premise of expanding her NIL opportunities eventually.
"I'm hoping to get a hold of a couple places to see how far I can take this and see what the experience could be like," White said.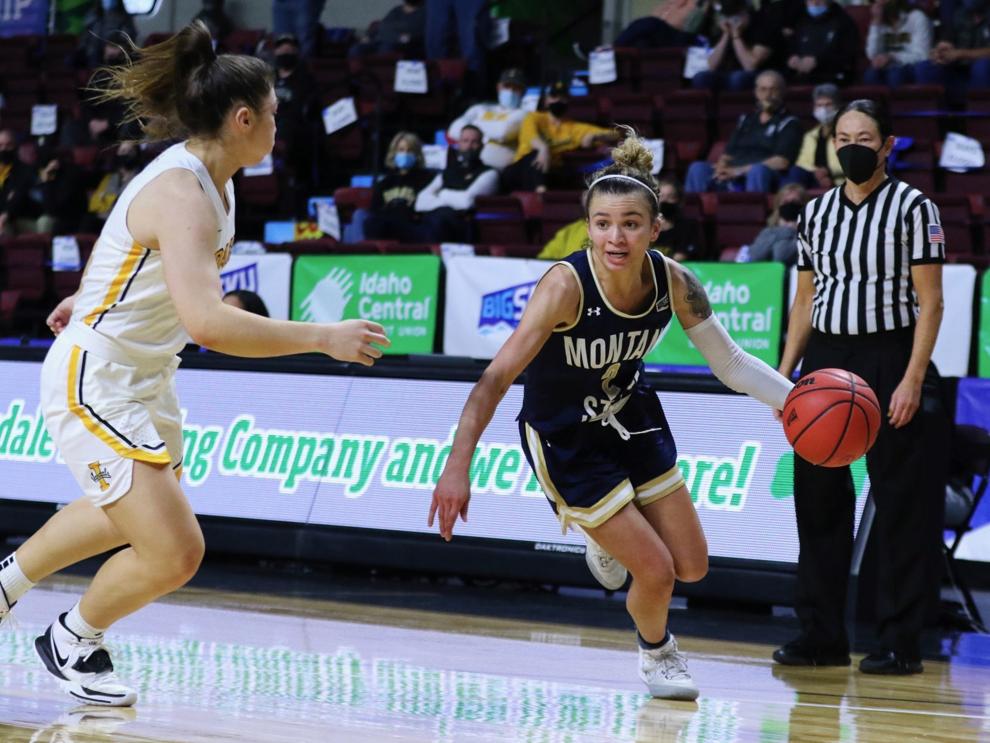 'A long time coming'
The professionalization of college sports has been a subject of debate for much of the last decade.
The NIL era is among the first significant movements toward giving collegiate athletes a sense of freedom regarding their brands and financial outlook not previously possible under NCAA rules.
"I think it was a long time coming because schools were able to use our image however they wanted to post on social media, but we didn't really have the same ability," Thomsen said.
White didn't expect to see this kind of progress while she was still in college. And while the NIL landscape still has uncertainties, she's optimistic about what it could turn into.
"It's something that I think could have happened a long time ago," she said, "and I think it's a really, really cool thing the NCAA is allowing. I think it's such a good opportunity for all of us."
Conversations about college athletes earning money in any capacity have long focused primarily on football and men's basketball players. Those programs typically earn schools the most money. But White, Carter and Thomsen agreed the NIL rules offer a level playing field for all.
"Women's track, I feel like, and a lot of other sports don't get as much recognition because they just don't make as much money," Carter said. "So being able to brand yourself and stuff like that I think helps a lot, and it puts more attention toward track and other sports that normally aren't in the spotlight."