BOZEMAN — Since playing the position in high school, Amandre Williams yearned to return to defensive end. He finally has.
Williams was third-team all-Big Sky in 2019 while playing buck, a hybrid between end and linebacker. He's embraced the shift back to his natural position, one that he would've preferred to play since he transferred to Montana State from Washington as a junior.
"I love the change," Williams said. "I've always wanted to get after the passer. That's what I play football for."
The Bobcats are transforming their defense from a three-lineman front to four and from four defensive backs listed as starters to five. Though formations could change, it's an indication of what MSU is prioritizing. Coaches and players from all three levels of the defense believe the transition has been seamless.
The Bobcats didn't play during the spring, unlike much of the FCS. MSU defensive tackle Kyle Rygg noted this provided ample time for the squad to become accustomed to the playbook and new coaches.
MSU head coach Brent Vigen, who has an offensive background, said he wants to "have a pulse" on what's going on in defensive meeting rooms. However, he's emphasized allowing the assistants to take the lead with their particular facets of the team.
Multiple Bobcats players said they've meshed with their new coaches instantly. MSU defensive lineman Daniel Hardy, who also joins the position group after playing at outside linebacker, said he tried to keep an open mind to the new system when previous head coach Jeff Choate departed.
"Honestly, it was tough for everybody," Hardy said. "Luckily, we've got another great head coach. The new coaches who came in are fantastic. I think things are running smoothly, and it's going to be good for us in the long run."
Hardy noted the defensive personnel and responsibilities are essentially the same. The team is simply lining up at different spots on the field. For him, he'll begin plays in a three-point stance with his hand on the ground rather than standing up but still taking his place near the end of the line.
Hardy and Rygg both said the technique for the defensive line has been altered slightly. Rygg believes the new system forces his position group to play more aggressively and with more freedom.
"We've got a lot of guys, young guys especially, who have taken the time to develop and build depth at the position," Williams said. "It's going to be fun especially for the defensive line to come out and display what we've been working on."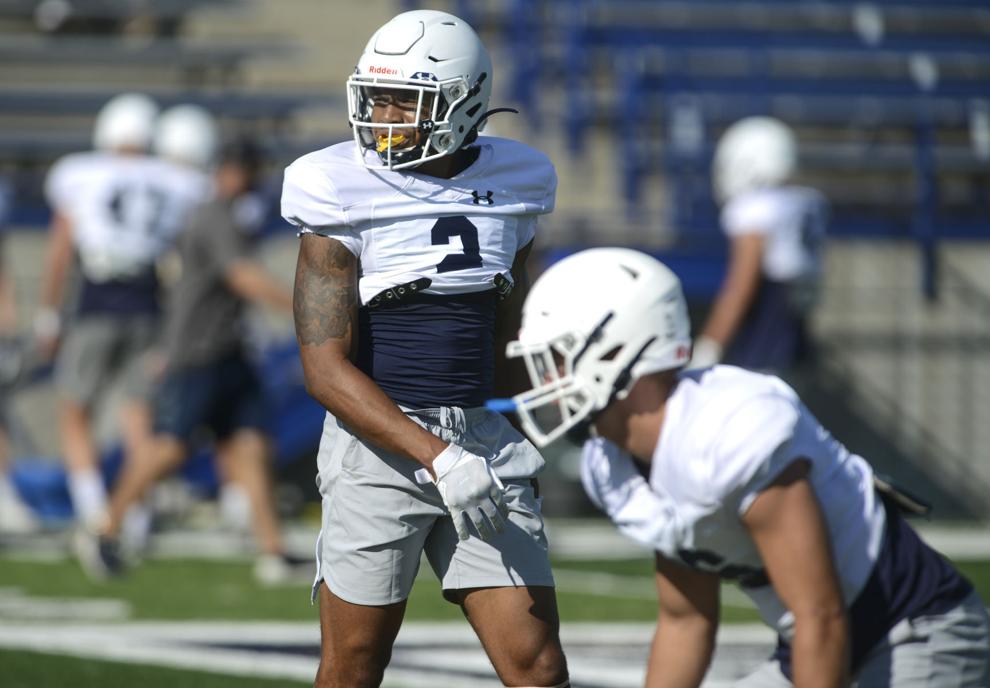 The Bobcats possess a mix of experience and youth in the secondary. MSU defensive coordinator and defensive backs coach Freddie Banks stressed discipline will be "a huge focal point" during fall camp.
Banks believes a poor secondary could lead to plenty of lost games. He wants the entire defense to be physical, and the defensive backs are no exception.
The Bobcats listed a nickelback as a starter on their depth chart, with senior Tyrel Thomas at that spot. Banks said that position should be for someone who can win one-on-one matchups with fast slot receivers, take down running backs and line up anywhere based on pre-snap motions.
Banks believes that position is made for Thomas.
"Not everybody that plays corner can line up at a nickel," Banks said. "He's got a unique skill set."
Banks also wants MSU's defensive backs to be capable of defending any receiver in man-to-man coverage, regardless of size, speed or strength difference.
"I take a lot of pride in that unit. Over the years, I've taken young groups and gotten them ready to play," Banks said. "You don't let any detail pass. You coach them every single rep."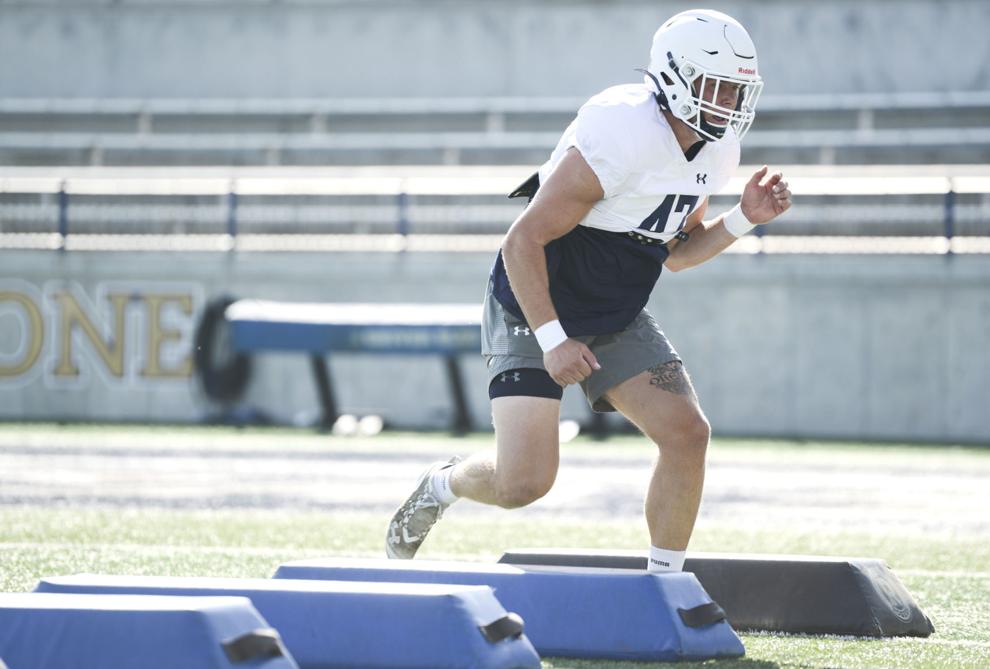 With five defensive backs, the Bobcats list two linebackers as starters. Preseason all-American Troy Andersen, who has the size and athleticism to line up at nearly any position, is at mike linebacker.
Banks said Andersen is "the center of our defense." He will be in charge of communication and will be in the middle of every play. He'll also be tasked with moving around in the formation more than a usual middle linebacker. Vigen lauded Andersen for applying his standout instincts in a different capacity on the field.
Bozeman's Callahan O'Reilly, who was previously in the middle, is listed as a will linebacker. In this defense, though, O'Reilly said his position entails responsibilities close to ones he had in 2019, a season in which he led the team with 91 tackles.
"There's different things obviously," O'Reilly said. "Trying to get back to that level of mastery where you know what everyone is doing on the field, not just yourself, I think has been really important for me in this fall camp and will be something I'm really focused on."
Vigen said the Bobcats will install more schematically before the season. With a broad baseline established, a game plan will be added onto that for each specific opponent as the year continues.
"We're definitely making progress and heading in the right direction," Hardy said. "I think we'll have a good season."