BOZEMAN — Matt Houk, who served the past nine seasons at the University of Minnesota, including the last four years as associate head coach, has been named the 12th head coach in Montana State volleyball history, announced MSU athletic director Leon Costello on Friday morning.
Houk replaces Daniel Jones, who ended his tenure on a leave of absence and whose contract will expire later this month.
"I am honored to become the next head coach of the Montana State volleyball program," Houk said. "I was impressed with the university and the athletic department the moment I stepped on campus. I would like to thank Leon Costello and his staff for entrusting me to lead the program into the future. I believe in the groundwork that has been laid and our ability to progress towards consistently competing for Big Sky championships. My family and I are excited to call Bozeman our home."
Houk, who began his stint with the Gophers in the spring of 2014, played an integral role assisting former Minnesota head coach Hugh McCutcheon in guiding UMN to three Final Fours, four Elite Eights and eight Sweet 16 appearances. During that span, the Gophers captured the 2015 and 2018 Big Ten titles. Houk was also instrumental in recruiting multiple top 10-ranked classes, including the No. 1 overall class in 2020.
"I am extremely excited to welcome Matt to MSU as our new volleyball head coach, along with his wife Jenni and kids Jaeden, Cole and Jorie," Costello said. "Matt is a highly regarded teacher and recruiter and is a perfect fit for our program at this time. He brings an array of experiences as an NCAA Division I head coach at South Dakota and most recent role of associate head coach at Minnesota — a premier volleyball program — to our department. I look forward to the future of Bobcat Volleyball with Matt at the helm."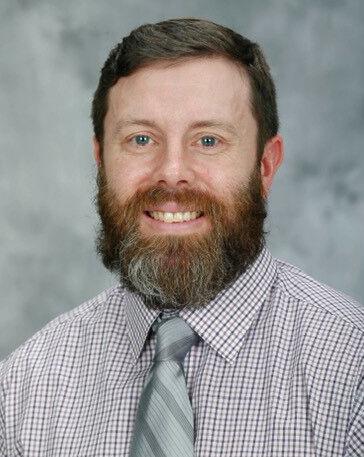 With the Gophers, Houk oversaw the setters and defensive specialists. He worked primarily with Big Ten Setter of the Year and four-time All-American Samantha Seliger-Swenson for four seasons. On the defensive side, he helped the Gophers improve from 13.66 digs per set in 2014 to 15.5 per set in 2015. He recently worked with libero CC McGraw, who garnered numerous national accolades, including being named a two-time AVCA All-American and a 2022 Academic All-America honoree. McGraw finished her career third on the all-time Gophers dig chart with 1,924 saves.
For the last three seasons, Houk developed and mentored current Minnesota setter Melani Shaffmaster. This fall, Shaffmaster was named AVCA All-North Region and All-Big Ten First Team, and she captured Big Ten Setter of the Week honors on two occasions.
"This is a great hire," McCutcheon said. "Matt is an exceptional teacher and coach, and he knows how to build a culture of sustainable success."
Houk joined Minnesota after a successful six-year stint as head coach at South Dakota. At USD, he saw the Coyotes transition from NCAA Division II to Division I. In his tenure in Vermillion, Houk posted a 97-85 record and accumulated a .533 win percentage, the best in school history.
"I am so excited for Matt," said USD head volleyball coach Leanne Williamson. "Matt is great at forming relationships while helping develop student-athletes in each area of their lives. I am confident that Montana State will thrive under his leadership, and the student-athletes will have a great experience."
In his final year at USD, Houk recruited and coached 2013 Summit League Player of the Year Kendall Kritenbrink, who also received an AVCA All-America honorable mention. Under Houk's guidance, USD placed three on the 2013 All-Summit League volleyball team. He also helped the Coyotes change from the Great West Conference to the Summit League in 2011 and a sixth-place finish in the standings their inaugural year. In his first year with the Coyotes, Houk propelled the 2009 edition to a 23-4 mark, which tied a school record for wins in a season.
"Matt brings a wealth of knowledge and competitive spirit that will translate well into the Big Sky Conference," said Ohio State head volleyball coach Jen Flynn Oldenburg. "I've gotten to know Matt as a coach across the net as well as a colleague during one of our Big Ten Diversity Mentoring programs. There is no question that he will put the welfare of the student-athletes first and foremost while teaching and competing at a high level. I wish him and his family the absolute best with this new endeavor."
Prior to his time at South Dakota, Houk was an assistant coach at the University of Wisconsin-Green Bay from 2004-06. During his three seasons with the Phoenix, five players were named to the All-Horizon League team and six student-athletes earned academic all-league honors. He began his Division I coaching career at Wisconsin-Milwaukee from 2002-03. The Panthers combined for a 45-19 record with 20-win seasons both years.
"I am thrilled for Matt, Jen and their family as they take on this new challenge," said Penn State head volleyball coach Katie Schumacher-Cawley. "I have known Matt since the beginning of my coaching career as we both coached in the Horizon League. Matt has always made a positive impact on the sport and the people around him. I am confident that Matt will be exceptional at Montana State."
Houk played Division I baseball for Milwaukee as a shortstop. With the Panthers, Houk held a career .342 batting average and was named to the program's 20th anniversary team in 2011.
A native of Waukesha, Wisconsin, Houk graduated in 2002 from Milwaukee, where he earned an English degree. Jenni served as a video coordinator at Minnesota before moving to recruiting coordinator last year.
"Matt is a coach I have greatly admired over the last decade, as we met at the beginning of his time on the Minnesota staff with Hugh McCutcheon," said Utah State head volleyball coach Rob Neilson. "Matt has been an integral part of their success these past nine seasons. His knowledge of the game and intelligence make him a great teacher, his integrity and thoughtfulness make him a great mentor and his compassion, vision and humility make him a great leader. The student-athletes at Montana State and the community of Bozeman will love the Houks."