BOZEMAN — All winter long, Montana State's players discussed their desire to improve along the way and peak at the end.
Ladan Ricketts said the Bobcats weren't the most talented team in the Big Sky. Harald Frey looked forward to what was expected to come. MSU, with 10 newcomers on the roster, believed their best remained in the future.
"I feel good about where we're at. I think we're all staying together," Frey said on March 3 with two regular-season games left. "We all try to improve every day. Although we don't have that much left, we still all get in the gym, get up extra shots and want to finish this thing on a high note."
That high note never came since the Big Sky tournament was canceled due to the coronavirus pandemic before Montana State played Portland State in the quarterfinals. But in the first year under head coach Danny Sprinkle, the Bobcats laid the foundation for potential future success.
At 16-15, MSU tied the 2016-17 team for its most wins in a season since its 20 victories in 2001-02. This season was also the program's first finish above .500 since 2009-10 and only second above .500 since 2003-04.
While those accomplishments all stand out, the Bobcats won between 13 and 16 games for the 15th time in the last 20 years. But the context in which this season occurred, with a first-year head coach, leaves potential for the next few years.
"We got to get better," Sprinkle said on March 3.
Frey called the way his junior season ended "brutal." He didn't know what college life was like without Tyler Hall, Sam Neumann and Keljin Blevins. Former head coach Brian Fish, who recruited Frey from Norway, wasn't retained and the Bobcats' program was temporarily in limbo.
Then Frey was added to MSU's search committee to represent the players in the hiring process. Sprinkle was chosen, and the two formed a partnership that played a pivotal part in ushering in a new era.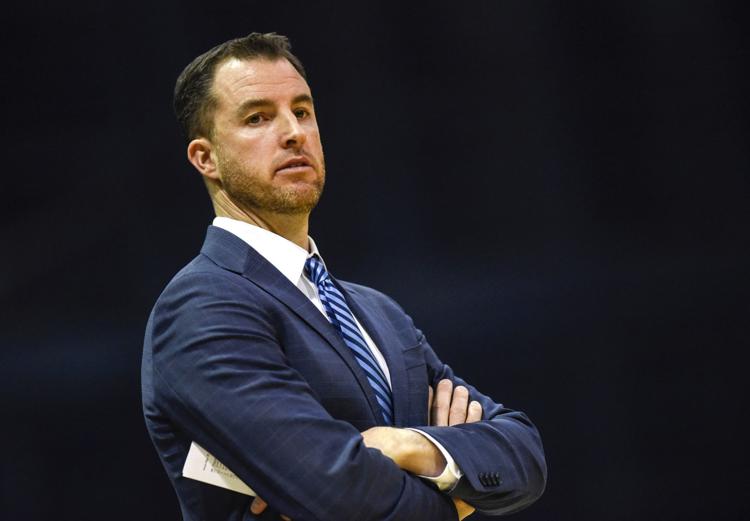 With the core of players that graduated a year ago, Frey felt the Bobcats' success didn't live up to the talent on the roster. So the senior was excited to have one more shot at making the NCAA Tournament. When Sprinkle was hired, he spoke similarly about where he thought MSU could be headed.
Based on the championship standard Sprinkle set for himself, the Bobcats didn't come close in the regular season. They finished 10-10 in conference play and six games out of first place.
But in order for the program to experience success in the future, this year was as much about Frey, an all-Big Sky first-team member, passing knowledge onto younger teammates as anything else.
"If you can be able to take in every moment and do the most of what you're given," Frey said, "then you can look back with no regrets regardless of how fast it's going. That's kind of what I'm trying to tell them."
With a first-round bye and an automatic entry into the Big Sky tournament quarterfinals, MSU matched its deepest postseason run in Fish's five years. The Bobcats ranked 159th nationally in adjusted defensive efficiency, according to Kenpom.com, their highest ranking since 2003-04. Their 222nd overall ranking was MSU's best since 2010.
After being picked in the preseason by both media and coaches to finish seventh in the league, the Bobcats tied for fifth. They are set to return five of their top seven players in minutes per game and seven of their top nine in games played. Though they'll lose Frey and Ricketts due to graduation, several key pieces are coming back.
Now it's on them to take another step forward.
"The season hasn't quite gone the way we were planning," MSU assistant coach Dan Russell said on Feb. 25. "We're getting better day by day, which is all we can ask for at this point."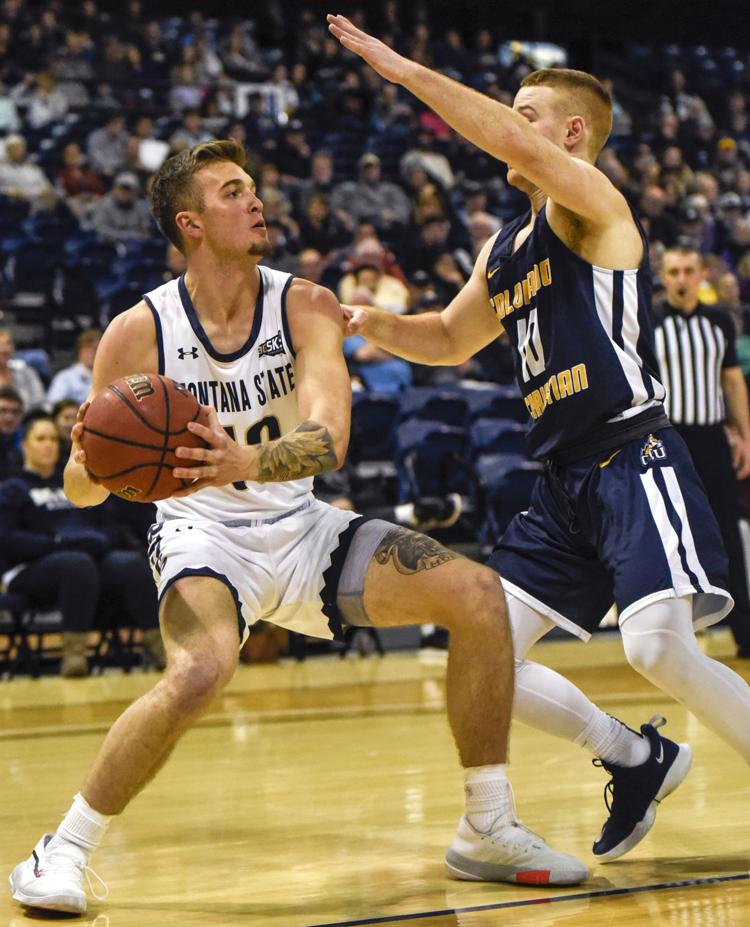 Two days later, MSU suffered its most lopsided loss of the season, a 29-point defeat at Sacramento State. Two days after that, Sprinkle told his team that it would be defined by how it responds.
Riding a season-worst three-game losing streak, the Bobcats took down Northern Arizona in one of their most important wins of the season. The season sweep against the Lumberjacks led to a decisive tiebreaker for tournament seeding.
"It came down to us playing Bobcat basketball," Frey said. "I think when we play the toughest, when we play the hardest, I think we're tough to beat when we play defensive basketball and rebound the ball."
In the second-to-last game of the season, MSU beat Southern Utah to clinch a first-round bye. The back-to-back victories displayed the Bobcats' culture of resilience. Sprinkle fostered a squad that bought into his team-first philosophy.
Instead of fading down the stretch, those two wins clinched MSU a spot in the quarterfinals. The Bobcats were 16-4 this year when allowing 70 points or less. They leaned on their defense, unlike the teams under Fish.
Frey and Ricketts won't play again for MSU. Their on-court legacies have been sealed. But how large an imprint they've left behind can still be determined.
"If they can get that experience down to the younger guys," Sprinkle said, "I think you have a great chance of sustaining success, not just being good one year and then having two rebuilding years."