BOZEMAN — With no shortage of lineup options to choose from, the Montana State men's basketball team was free to experiment on Monday in its first exhibition of the season.
In a 108-63 win over the University of Providence, the Bobcats showed off the many infusions of offense and athleticism into their program from this offseason.
Behind a game-high 20 points from Washington transfer RaeQuan Battle, MSU lit up Worthington Arena with a series of dunks, fast-break plays and outside shots that proved to be too much for the NAIA school from Great Falls to keep up with.
"It's very dangerous," Battle said of the team's offensive progress to this point. "We've got some high-flyers. We're going to be a very, very dangerous team. Scary to play against. Fun to watch."
In a team-high 24 minutes off the bench, Battle helped usher Montana State into its new season. The sophomore shot 8 of 11 from the field with a pair of 3-pointers, and he grabbed seven rebounds and handed out five assists without a turnover.
"He can get hot at any second," teammate Tyler Patterson said. "He's got a natural knack for getting the ball in the hoop."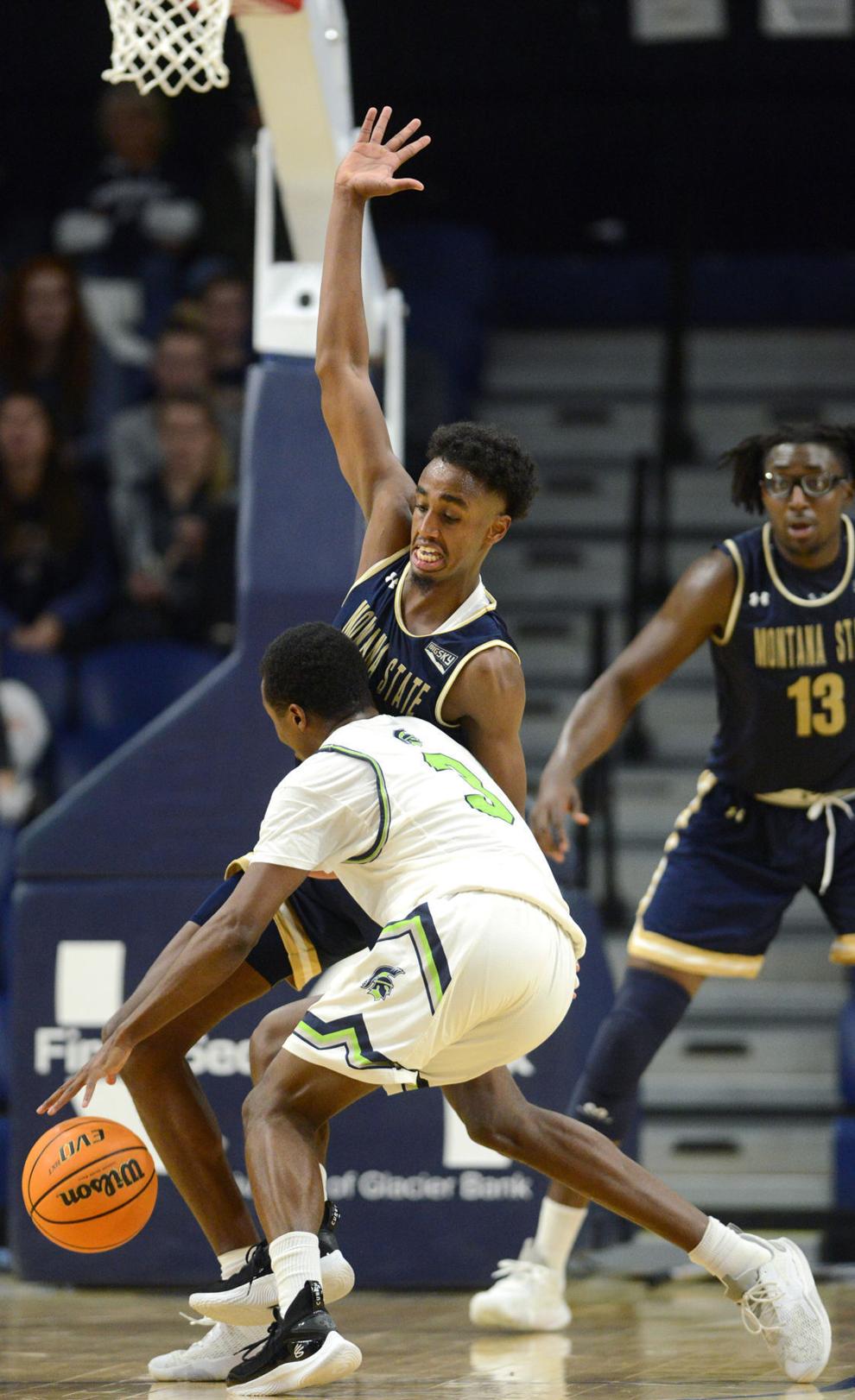 In MSU's first action against an outside opponent, the Bobcats were glad to show the depth of the bench and the breadth of their abilities. Battle said he found it "incredibly easy" to be a playmaker.
"The team we have this year is a great combination," he said. "As soon as we showed up together, we were just bonded like we're brothers. There's nothing better I could ask for."
MSU will host another exhibition on Nov. 3 against Yellowstone Christian.
Montana State started Monday's game with its four most-veteran players — Amin Adamu, Abdul Mohamed, Xavier Bishop and Jubrile Belo — starting alongside Patterson. The 6-foot-8 Patterson started the first 17 games of last season before Devin Kirby took over that spot. On Monday, Patterson made good use of his 20 minutes, hitting 4 of 7 3-pointers to finish with 12 points.
Head coach Danny Sprinkle didn't commit to that starting lineup going forward, saying both Patterson and Battle have earned the right to potentially start.
"If they're competing in practice and that's who we figure gives us the best chance, that's who's going to play," Sprinkle said.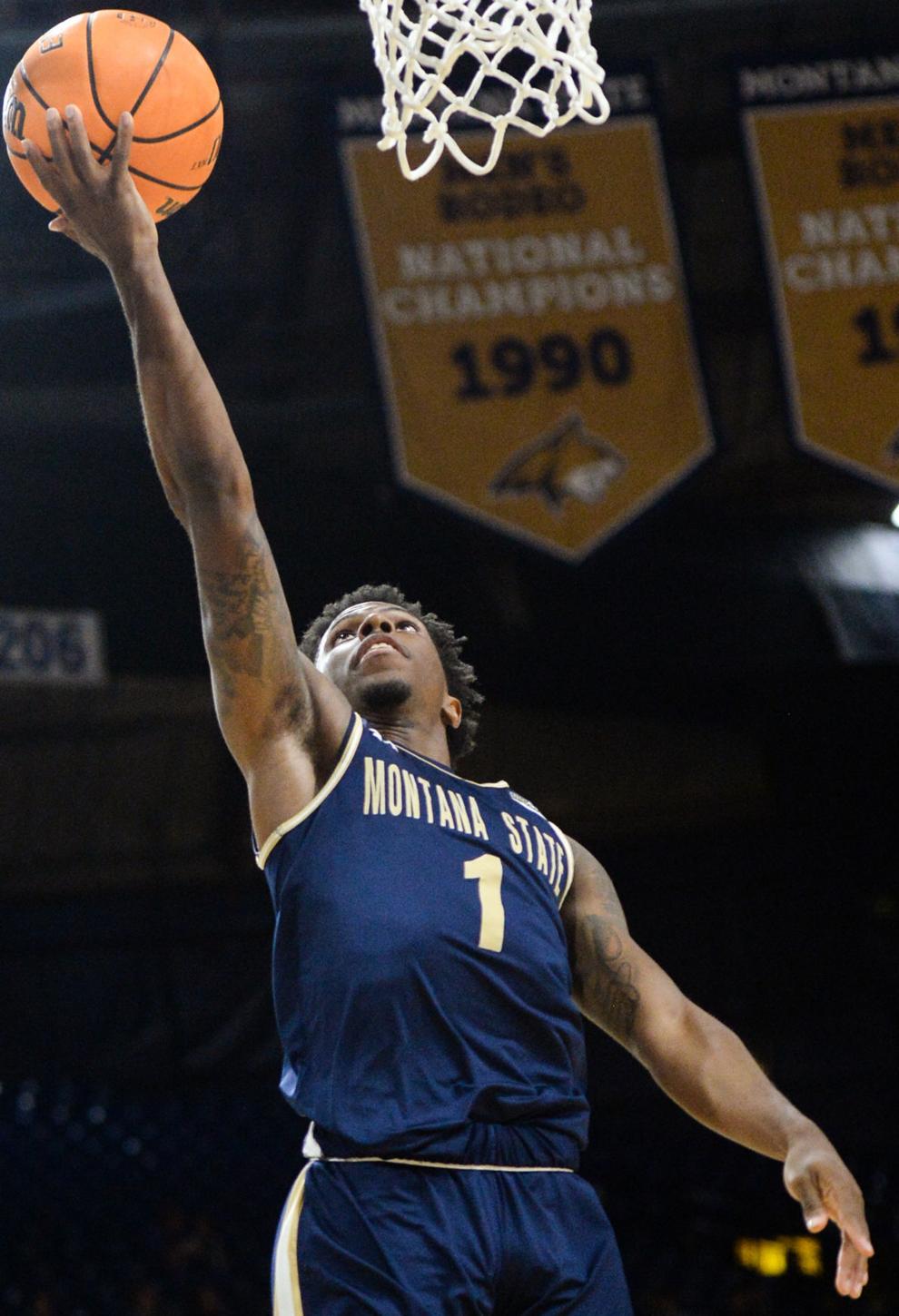 For one game, though, the Bobcats got a look at how multifaceted that starting group can be. Belo only played 11 minutes total, and in that time he collected nine points and five boards. Mohamed had seven points, seven rebounds and five assists. Bishop had nine points and six assists, and Adamu had four points, four boards and two assists.
With Belo's post presence and the slashing and driving abilities of Bishop, Adamu and Mohamed, Patterson quickly recognized his role.
"When everyone is attacking, if people help off me I'm knocking down that shot," he said. "Once I knock down a couple, they're not going to help off me. … It's super dangerous because we have people that'll make everyone play honestly."
The Bobcats overwhelmed the Argos from the jump, building a 62-27 lead by halftime. MSU had 21 assists on 25 first-half baskets, including eight 3-pointers.
"When you do that and move the ball like that, good things are going to happen against anybody," Patterson said. "When we get it moving, everybody eats."
The second half was a bit tighter, with Providence finding more success on outside shots along with some dribble-drives. But MSU still built its lead to as many as 47 points.
"We've got to be able to guard the dribble," Sprinkle said. "A lot of it was our young guys who have never played at this level, but I was really proud of the way our guys shared the ball and played together and didn't force shots."
Marcus Stephens led the Argos with 14 points.
Because Belo, an All-Big Sky Third Team selection last season, didn't play much, that left post minutes for freshmen Great Osobor and Sam Lecholat. Osobor, an England native, tallied a double-double with 10 points and 10 boards in 13 minutes. He blocked one shot and had two assists. Lecholat, a Sheridan, Wyoming, product, had nine points, seven boards and three assists.
"I thought Sam played really hard. That's just what he does," Sprinkle said. "His energy and his toughness, he's going to really help our team this year.
"Great, I thought he played well. He's going to be a really good player. I'll be really excited to see his progress over the next two and a half months."
MSU also got five points from newcomer Mareng Gatkuoth and eight points, two steals and four assists from returning backup point guard Kellen Tynes.
Sprinkle said he wanted to get minutes for all available players to see who worked well together and in what situations. He said the team's depth has vastly improved from last year. It will simply take time to sort through all the potential lineup options.
"It's going to be a work in progress. It's going to take 10, 12 games to kind of figure out some rotations," Sprinkle said. "We're going to hit some adverse situations, but we need those guys — we need RaeQuan, we need Mareng, Great and Sam — we need those guys to really play well to take some pressure off some of our veterans."