FRISCO, Texas — A raucous gathering of North Dakota State football fans gathered on the north side of Toyota Stadium. A subdued group of Montana State players and coaches filtered to the south.
Montana State seniors like Lewis Kidd, Taylor Tuiasosopo, Ryan Davis, Lance McCutcheon and Nate Stewart lingered well after a bucket of Powerade was dumped on NDSU coach Matt Entz, well after the final sound of the buzzer, well after the Bison rushed to celebrate with their championship trophy.
Some of those upperclassmen contributed a wide range of tangible impact to Montana State. Others were most valuable through more intangible means.
Yet all aided in the Bobcats increasingly building toward an accomplishment the program hasn't seen in 37 years. North Dakota State (14-1) defeated Montana State (12-3) once again in the playoffs, this time 38-10 in the FCS championship Saturday.
But MSU's seniors propelled the program to this place. And their desire to win a title before they ended their careers, which motivated them from the beginning, was evident as they gazed at the jubilation of the Bison.
"I want to express a great deal of appreciation for our guys," MSU coach Brent Vigen said. "Our guys continued to battle and fight, and in particular our group of fifth- and sixth-year guys that are going to be taking the pads off for the last time today."
The Bobcats' seniors had been through much more than wins and losses, though they were certainly part of the journey.
Every season since 2016, MSU increased its win total. Under former coach Jeff Choate, the Bobcats reached the playoffs in 2018. With an outgoing class which had endured a great deal of tribulation during a coaching change, the Bobcats improved anyway.
Through inconsistencies, a midseason quarterback change and injuries, the Bobcats climbed to the national semifinals in 2019. There, for the second straight season, the Bobcats lost at North Dakota State.
Being halted by the Bison didn't dissuade the Bobcats this time. Davis spoke of an elevated level of confidence. Kidd expressed belief in his team's game plan.
It didn't result in a win, however. And after yet another decisive defeat at the hands of the Bison, MSU junior defensive back Ty Okada listed off the team's seniors, expressing gratefulness for their contributions. They left an impact on the underclassmen, much like players of the past going back to their last championship team in 1984 and even beyond.
"The senior class was very special to us," MSU running back Isaiah Ifanse said, "and the new guys who came in, the transfers and whatnot, they molded with us extremely well and the bond that we created, it was amazing."
The Bobcats had withstood much more than losses — though they were few and far between this year. The challenges they've faced in the last two years have been unlike any other.
The Bobcats went nearly two years without playing at all. The COVID-19 pandemic caused them to miss the 2020 season. And then Choate left to become a co-defensive coordinator at Texas.
But right before he did, MSU's postponed spring season was canceled. Again, the Bobcats needed to wait.
Some left the program, but some stayed. And those who did stepped foot on Toyota Stadium's field with a heightened sense of unity through all they had been through.
"When you have a positive experience like I think our guys have had, the sky's the limit as far as what that can do for you," Vigen said. "Playing the sport of football and being part of the makeup and the fabric of what a team means is something that's, I think, often misunderstood in our society. It's unlike anything else. It's the ultimate team sport. The lessons you learn about perseverance, about teamwork, you can't get a lot of places.
"These guys had an amazing experience while they were at Montana State. I think the bar has been set really high as far as what we're looking for in our leaders."
The MSU careers of players like linebacker Troy Andersen are indicative of the lasting impression his classmates hope to leave. A three-time All-American, Andersen was willing to spend the first two years of his career on offense before playing the position he'll likely compete at professionally.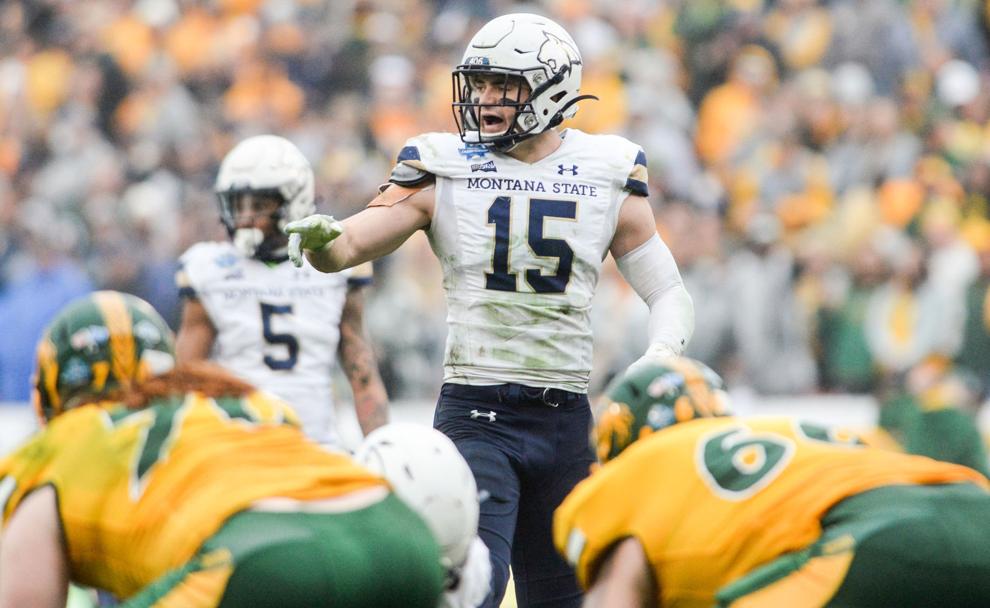 Daniel Hardy, another Bobcat who saw his collegiate career end Saturday, was willing to move to defensive end, learn the technique of a new position and gain the weight he needed.
Their team-first mentality resonated with the program. Okada, a junior, embraced Hardy after the game.
"He's a young man that's had a lot of adversity in his life, whether it be on the football field or outside the football field, and the way that he's dealt with it is tremendous," Okada said. "That kid has no quit in him. He's been through a lot of things, and I just let him know that I admire that about him and it's going to take him a long way in life.
"Wherever that may be and wherever he chooses to go, he'll have success because he's been able to deal with adversity and face it head on. I just thanked him for everything that he's done for not only myself but the program and as a person the example that he set."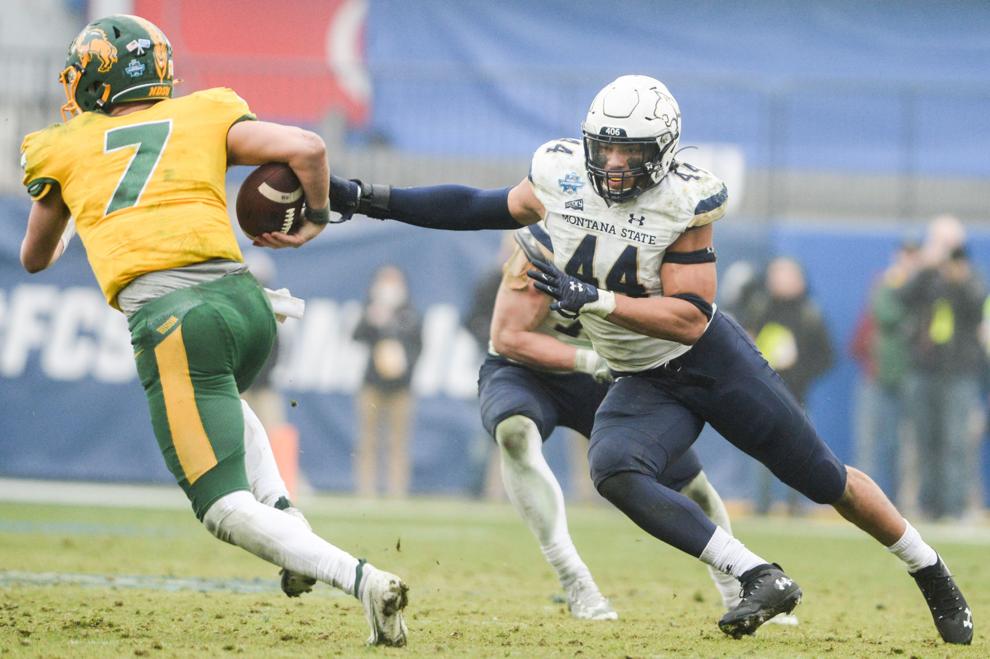 Okada and Ifanse agreed: They'll be motivated to win a championship next season for the players before them. Vigen could hear determination in their voices.
Vigen was among the now-former players who remained on the field. With his alma mater dancing in confetti, he turned the other way toward the Bobcats' fan base. He clapped, grateful.
Just 11 months ago, he stood before his team for the first time. He told them playoff, quarterfinal and semifinal appearances wouldn't be enough. A national championship would need to be the center of their attention. He attested to knowing the path there.
An ever-calm Vigen resisted tears as he reflected on that. The Bobcats may not have accomplished their final goal, but they reached a higher stage than they had in decades. And it was in large part because seniors who had been committed to another coach believed in him.
"It's an unbelievable group of young men that will do great things no matter where they head off to," Vigen said. "And they'll always be special to me and they're always going to be a real special group to this program, there's no question about it."