BOZEMAN — When it comes to playoff football, anything can happen.
The potential for a postseason matchup between Big Sky Conference rivals Montana State and Sacramento State was an intriguing prospect when the 24-team Division I FCS bracket was unveiled on Nov. 24.
The Bobcats and Hornets were both seeded and each had a first-round bye, and with wins in their second-round games they would meet in the quarterfinals, a rematch of Sac State's 34-21 victory at Bobcat Stadium on Oct. 12.
But something got in the way of all that — Austin Peay's dominant performance in a 42-28 victory over the Hornets on Saturday. By virtue of the upset, the fifth-seeded Bobcats (10-3) will host the Governors (11-3) in a quarterfinal game this week instead of traveling to Sacramento.
Montana State defeated Albany 47-21 in a second-round game on Saturday.
It was announced late Saturday that the MSU-Austin Peay contest will be played this Friday night at Bobcat Stadium, with kickoff scheduled for 6 p.m. It will be available to stream on ESPN3.
Austin Peay, champions of the Ohio Valley Conference, jumped out to a 28-0 lead over Sacramento State as quarterback JaVaughn Craig threw three touchdown passes. The dual-threat Craig finished the game with 204 passing yards and 164 rushing yards.
Though he appeared to injure his foot/ankle in the second half, Craig finished the game with a career-high rushing total, and also broke the single-season school record for touchdown passes (27).
The Governors' defense kept Sacramento State quarterback Kevin Thomson — the Big Sky's offensive player of the year — at bay early. The Hornets, playing without running back Elijah Dotson and receiver Pierre Williams, were held scoreless in the first half for just the second time this season and for the first time against an FCS opponent.
Sacramento State got within 35-14 late in the third quarter, but the Governors answered with a 10-play drive that was capped by a 2-yard touchdown run by Baniko Harley, his third score of the day, to go back up by four TDs.
Austin Peay's defense broke up seven passes, the fifth time it broke up four or more throws in a game this year. The Govs are 5-0 in those games.
For the Hornets (9-4), the loss ended one of the best seasons in program history, as they earned a share of the Big Sky championship for the first time since joining the league in 1996.
"We knew coming in that they were a talented team that was well-coached," Sac State's Troy Taylor, the Big Sky coach of the year, said in a press release. "They played better than us in all three phases. We dug ourself a pretty big hole with some not-smart stuff and they are a good team and took advantage of that.
"I never felt like the game was over and liked that we battled back. I'm disappointed that we didn't play our best."
Austin Peay, from Clarksville, Tennessee, will visit Montana State having won seven consecutive games under first-year coach Mark Hudspeth, including a 42-6 home victory over Furman in the first round of the playoffs on Nov. 30.
It will be the first-ever meeting in football between the two schools.
Hudspeth, who last season was the tight ends coach at Mississippi State, was named the Ohio Valley Conference coach of the year while leading the Govs to the most wins in a season in school history and their first conference title since 1977.
Craig, who took over at quarterback when Jeremiah Oatsvall suffered a season-ending injury in Week 2, earned first-team All-OVC honors this season. So far, Craig has thrown for 3,035 yards and 27 touchdowns, and has rushed for 731 yards and nine scores.
The winner of the Montana State-Austin Peay game will advance to the semfinals to play either top-seeded and reigning champion North Dakota State or Illinois State.
The Bobcats have not advanced as far as the semfinal round since 1984, the year of their most recent national championship.
---
Retrospective: Montana and Montana State postseason football appearances
1947 Harbor Bowl — Montana State 13, New Mexico 13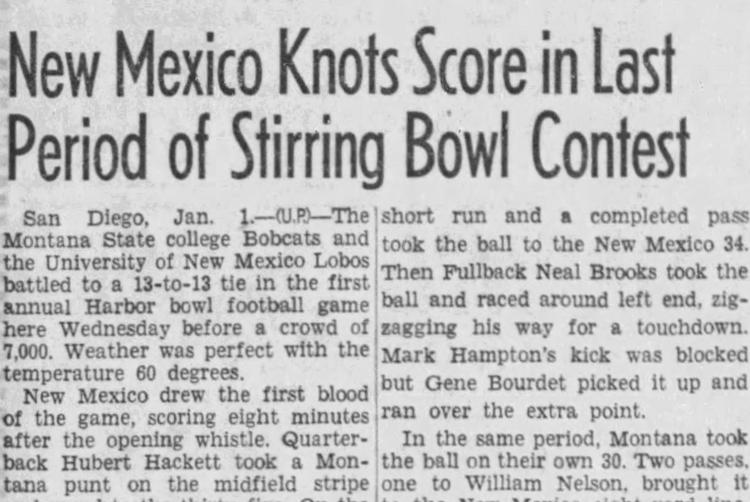 1956 Aluminum Bowl — Montana State 0, St. Joseph's (Indiana) 0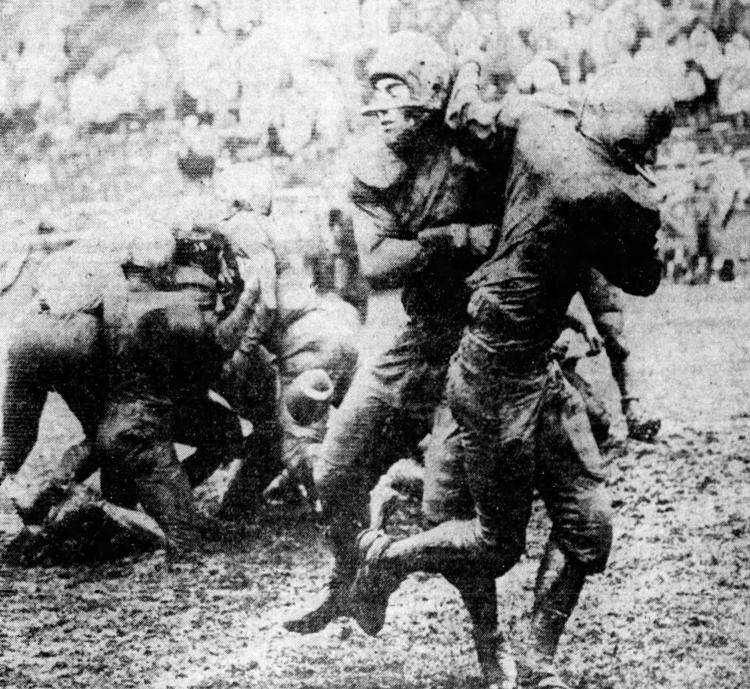 1964 Camellia Bowl — Montana State 29, Sacramento State 7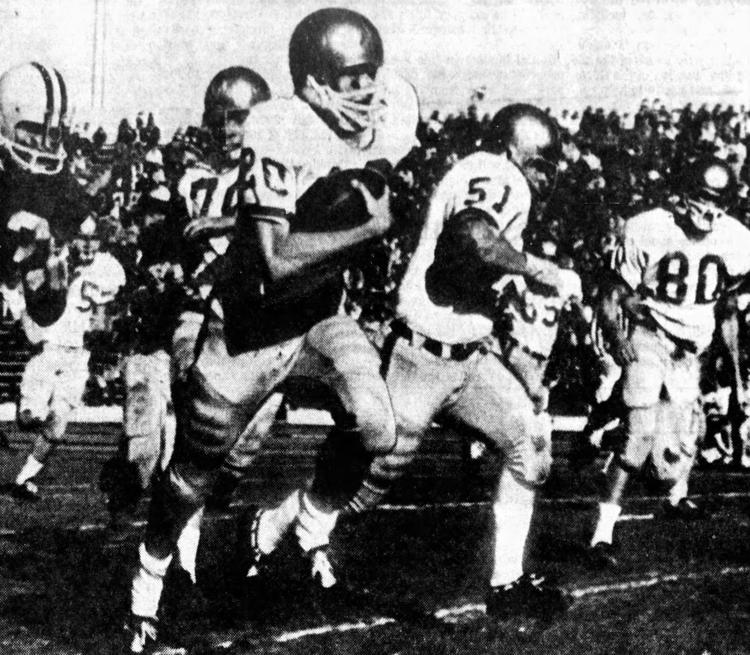 1966 Camellia Bowl — San Diego State 28, Montana State 7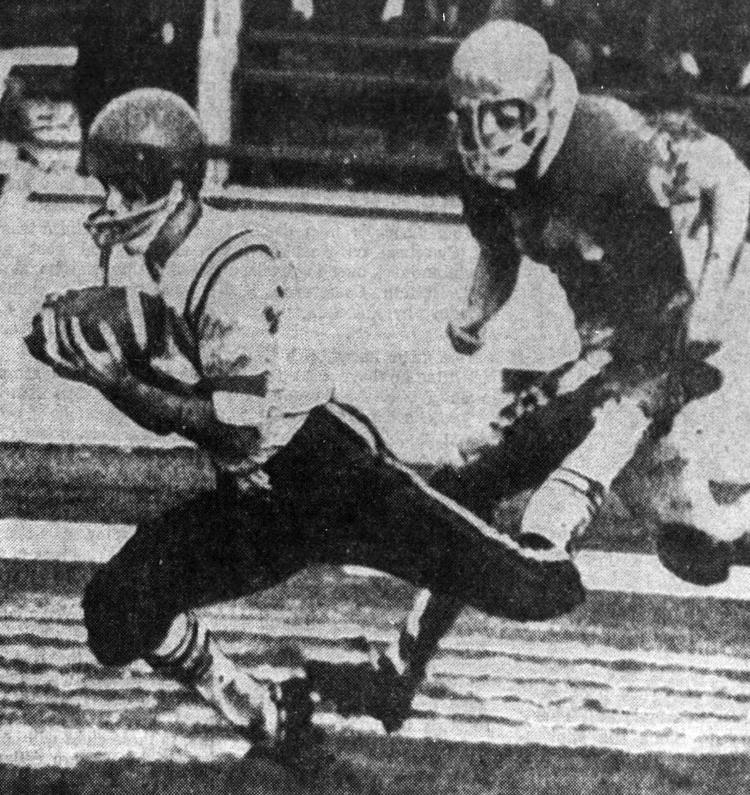 1969 Camellia Bowl — North Dakota State 30, Montana 3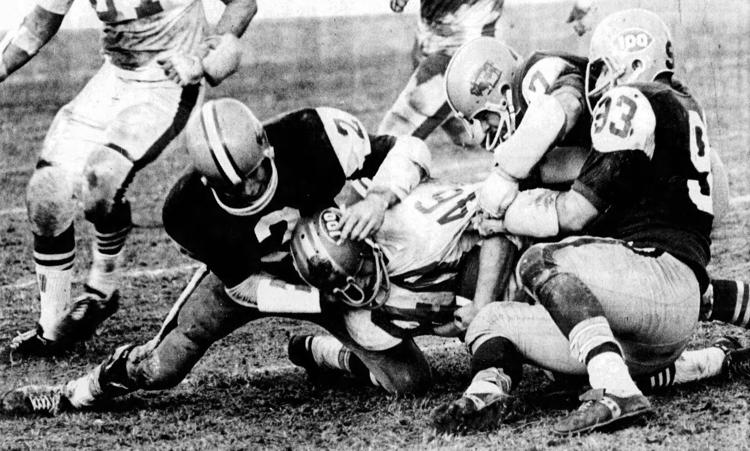 1970 Camellia Bowl — North Dakota State 31, Montana 16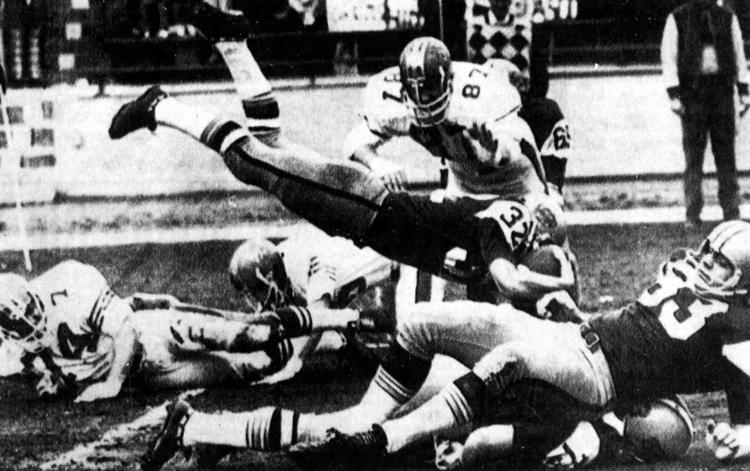 1976 Pioneer Bowl — Montana State 24, Akron 13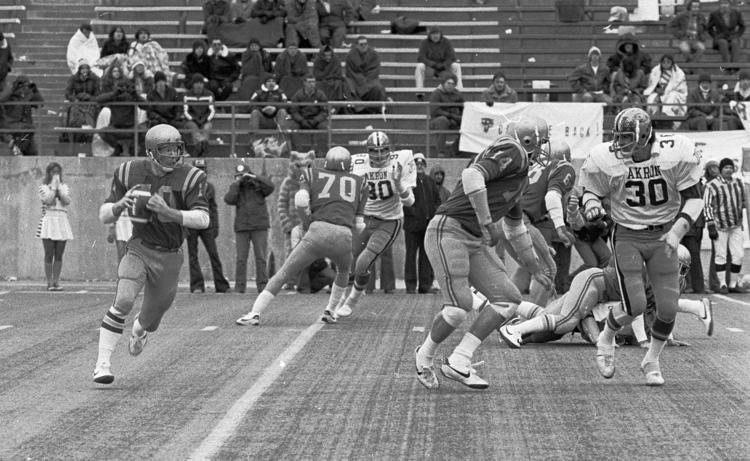 1982 NCAA Division I-AA Playoffs, First Round — Idaho 21, Montana 7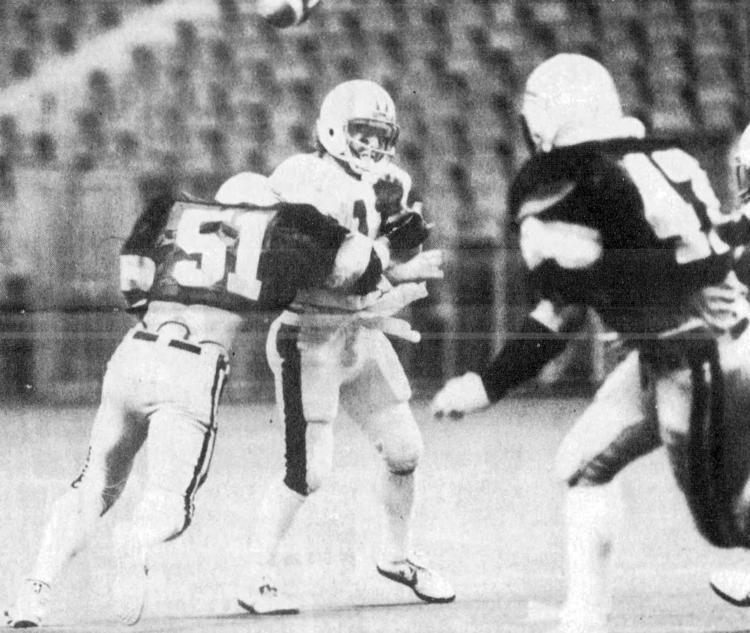 1984 NCAA Division I-AA National Championship — Montana State 19, Louisiana Tech 6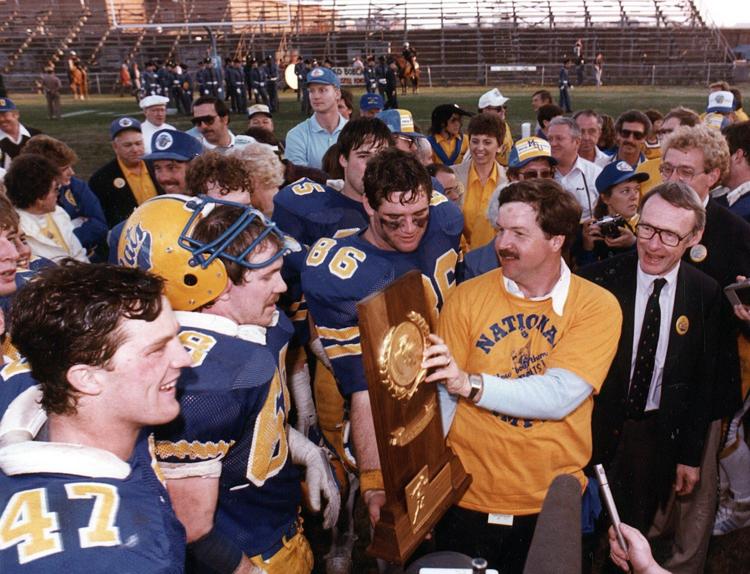 1988 NCAA Division I-AA Playoffs, First Round — Idaho 38, Montana 19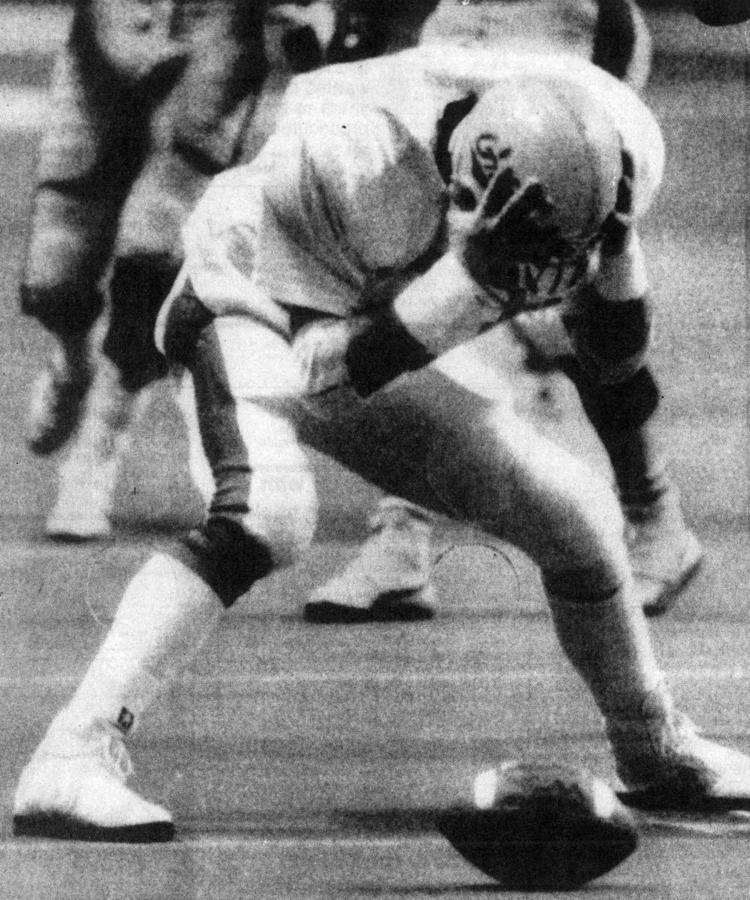 1989 NCAA Division I-AA Playoffs, Semifinal Round — Georgia Southern 45, Montana 15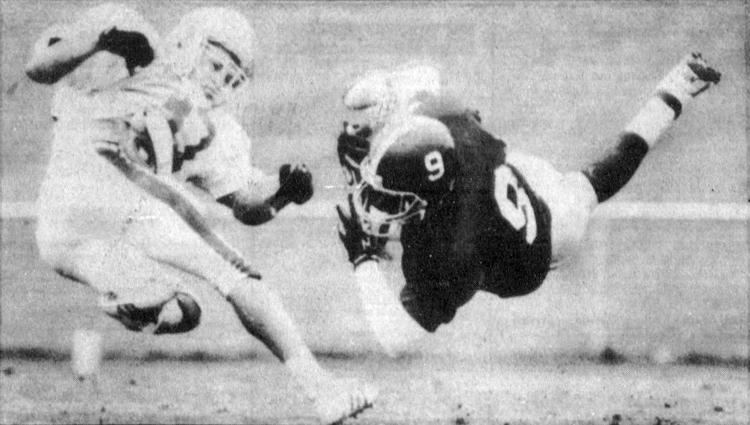 1993 NCAA Division I-AA Playoffs, First Round — Delaware 49, Montana 48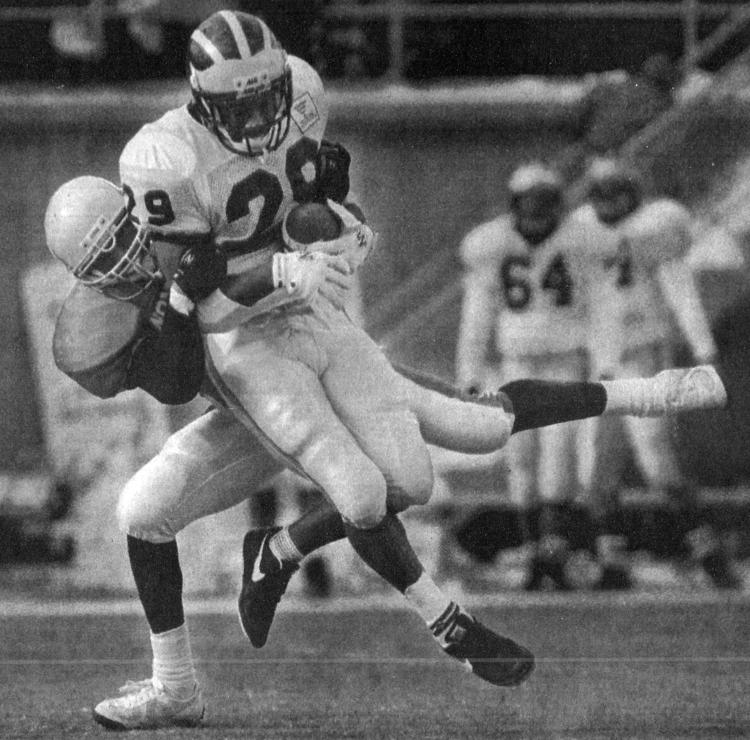 1994 NCAA Division I-AA Playoffs, Semifinal Round — Youngstown State 28, Montana 9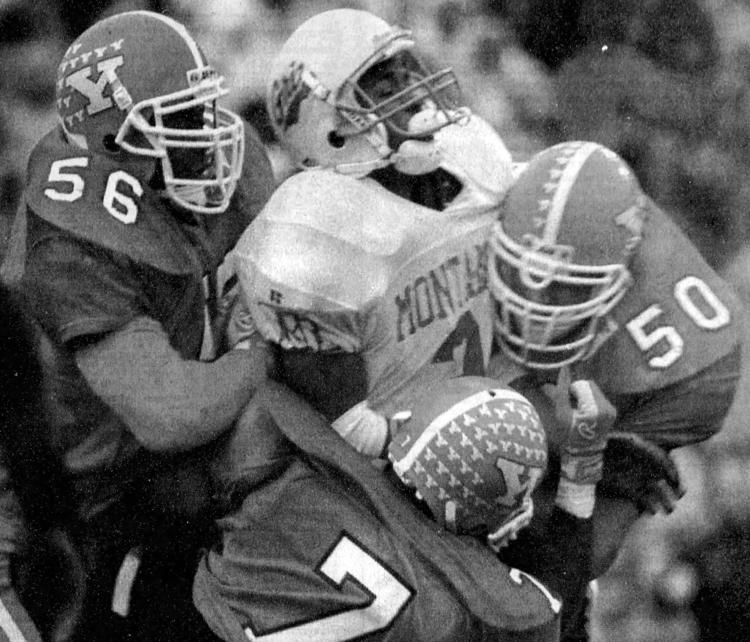 1995 NCAA Division I-AA National Championship — Montana 22, Marshall 20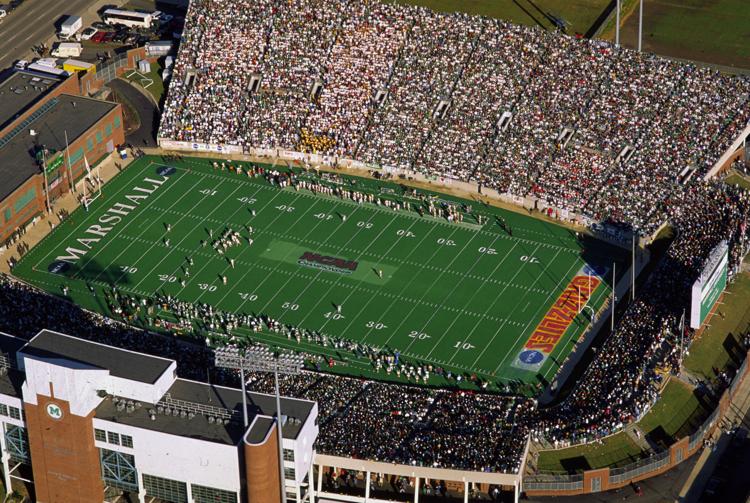 1996 NCAA Division I-AA National Championship — Marshall 49, Montana 29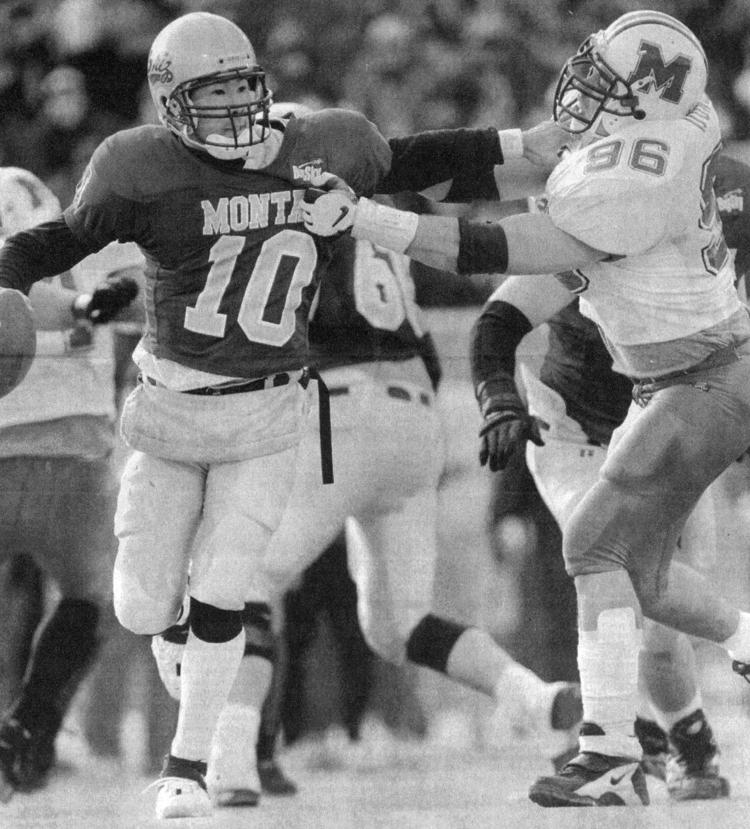 1997 NCAA Division I-AA Playoffs, First Round — McNeese State 19, Montana 14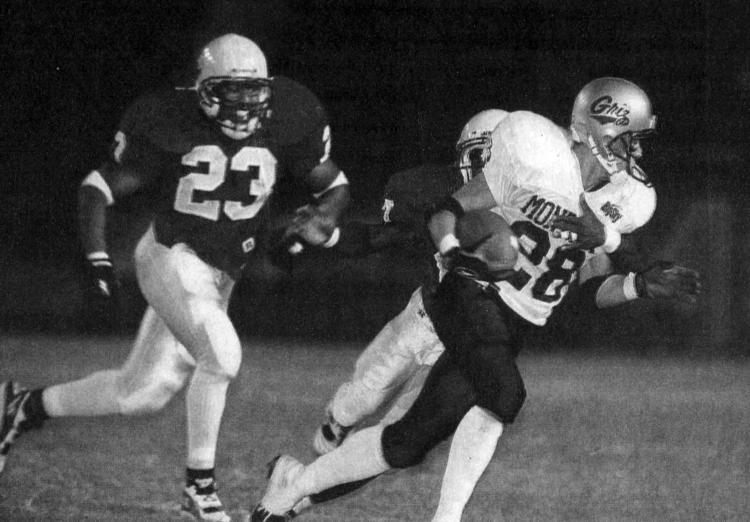 1998 NCAA Division I-AA Playoffs, First Round — Western Illinois 52, Montana 9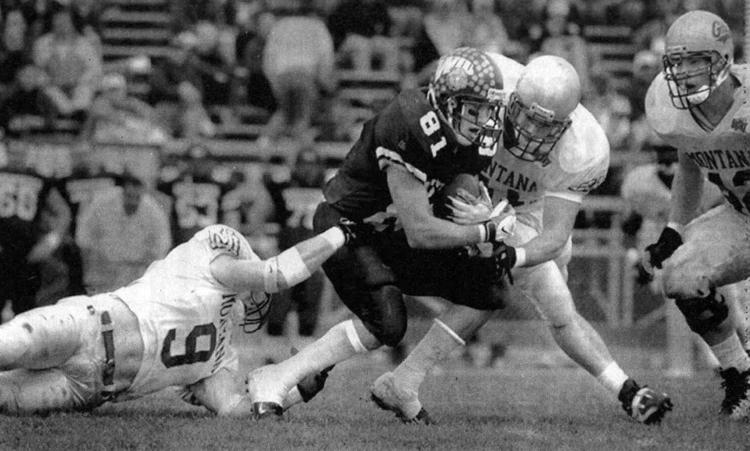 1999 NCAA Division I-AA Playoffs, First Round — Youngstown State 30, Montana 27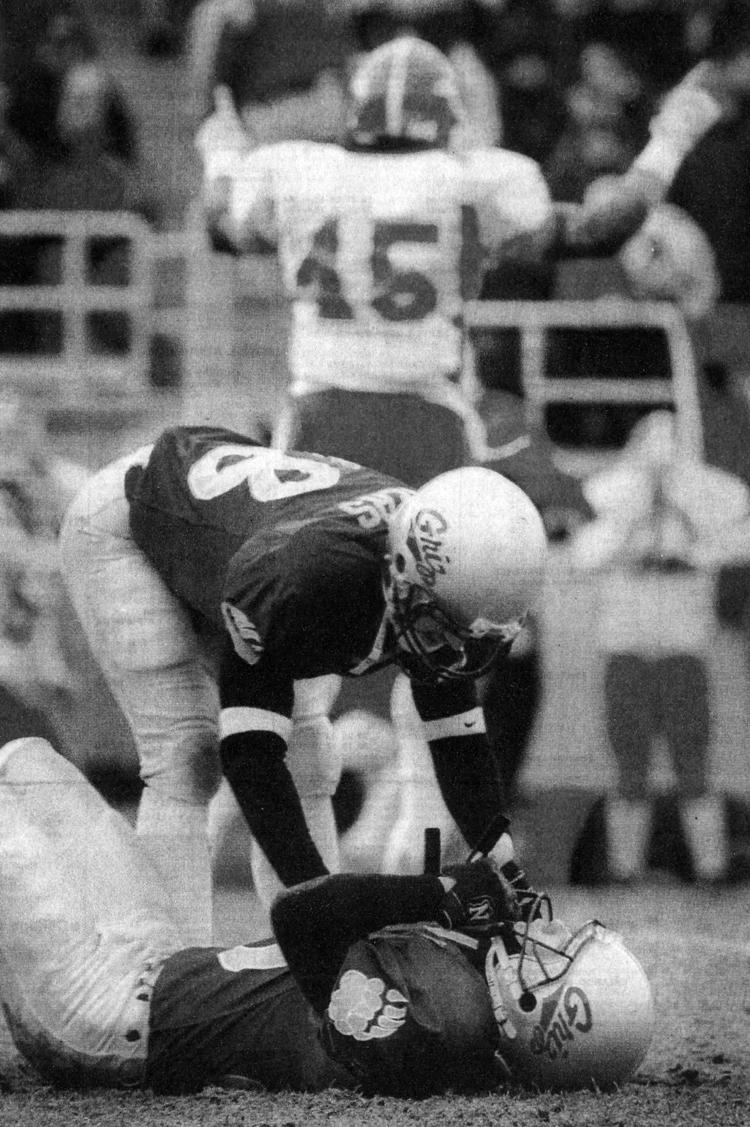 2000 NCAA Division I-AA National Championship — Georgia Southern 27, Montana 25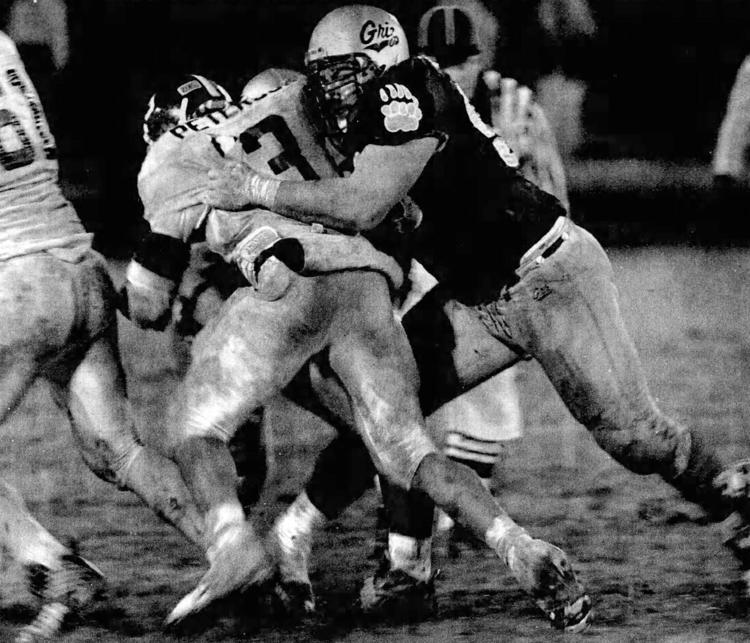 2001 NCAA Division I-AA National Championship — Montana 13, Furman 6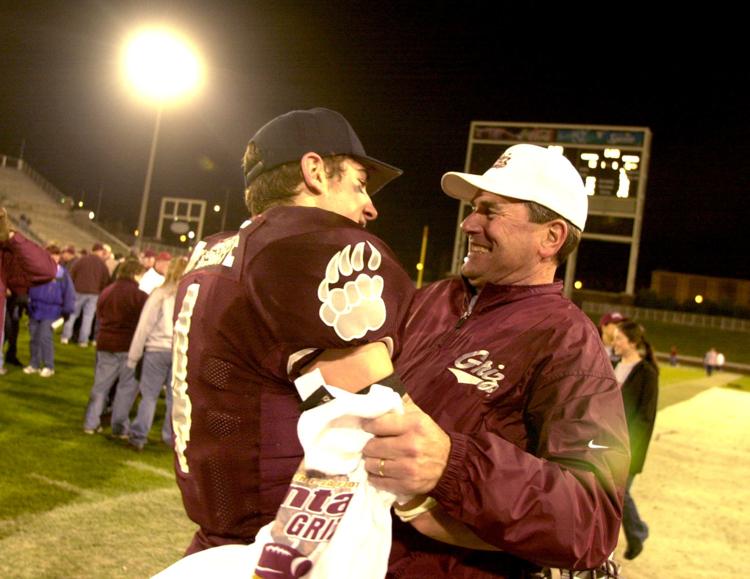 2002 NCAA Division I-AA Playoffs, First Round — McNeese State 21, Montana State 14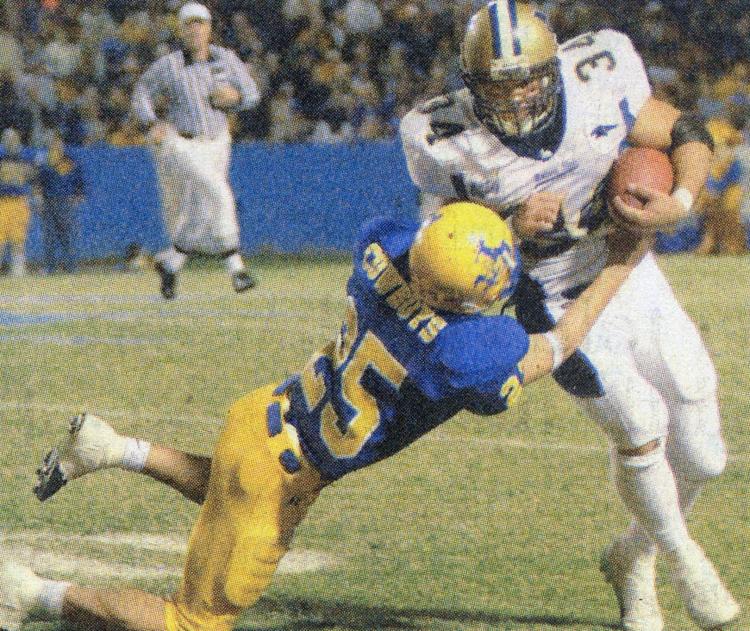 2002 NCAA Division I-AA Playoffs, Quarterfinal Round — McNeese State 24, Montana 20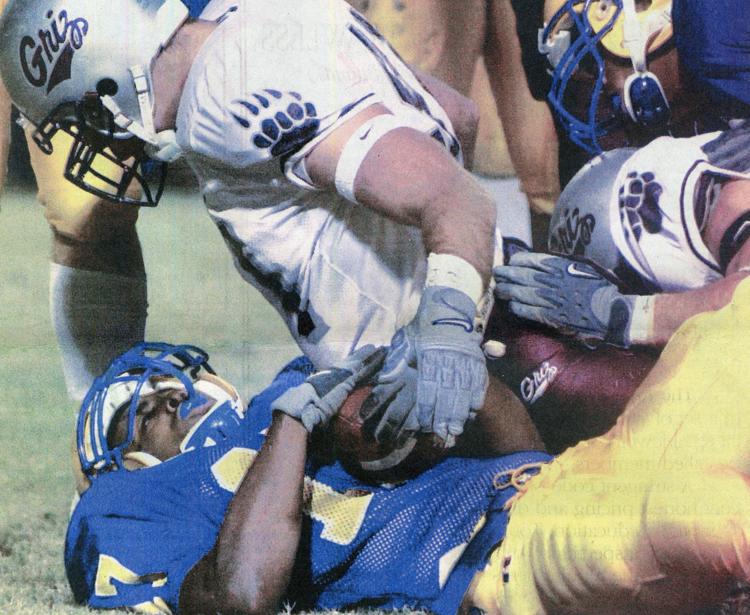 2003 NCAA Division I-AA Playoffs, First Round — Northern Iowa 35, Montana State 14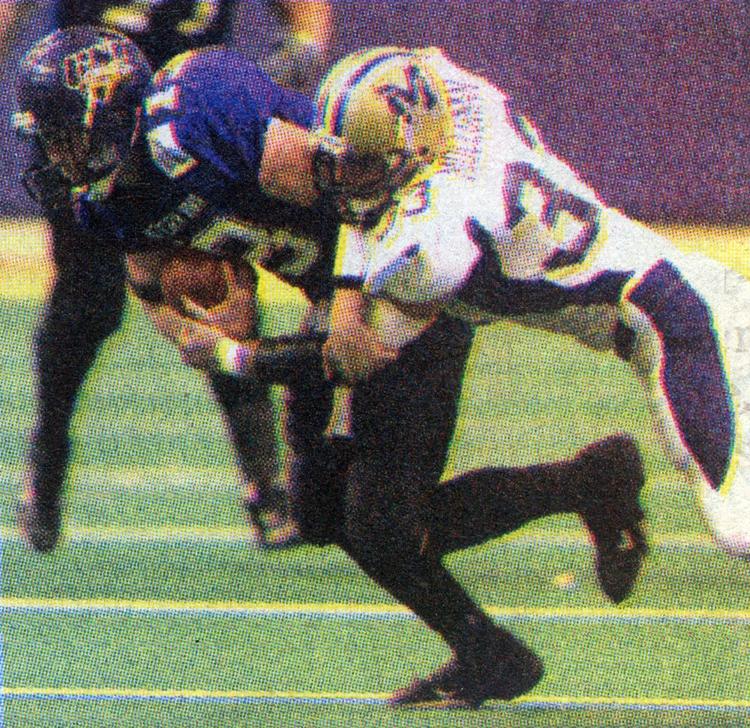 2003 NCAA Division I-AA Playoffs, First Round — Western Illinois 43, Montana 40 (2OT)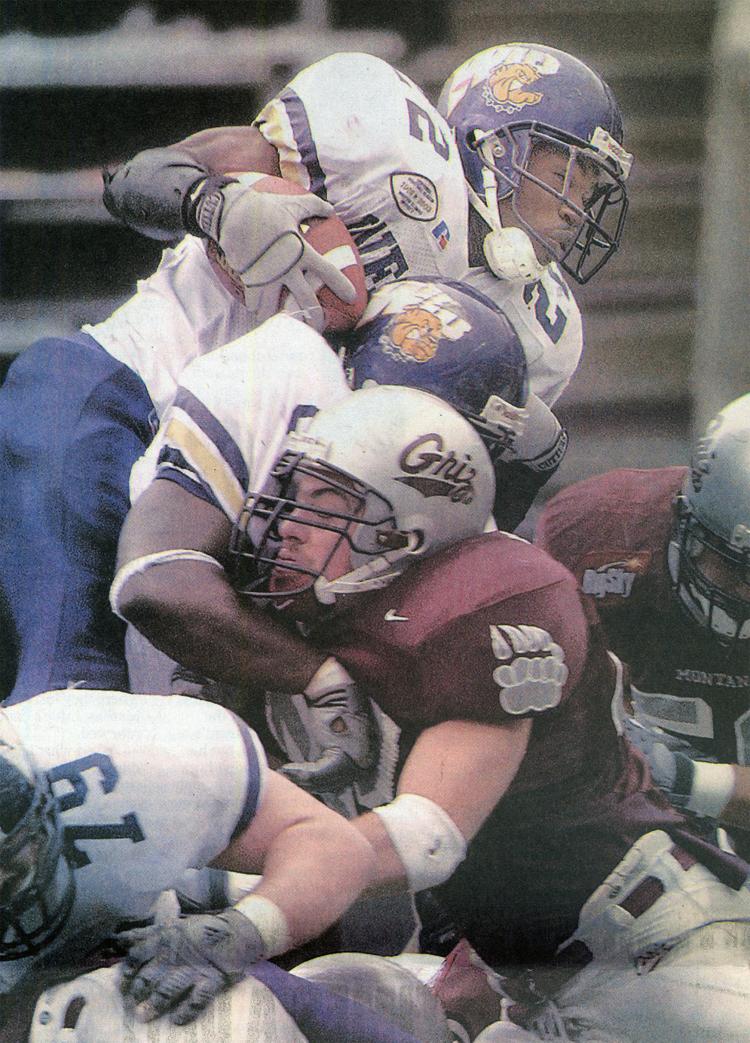 2004 NCAA Division I-AA National Championship — James Madison 31, Montana 21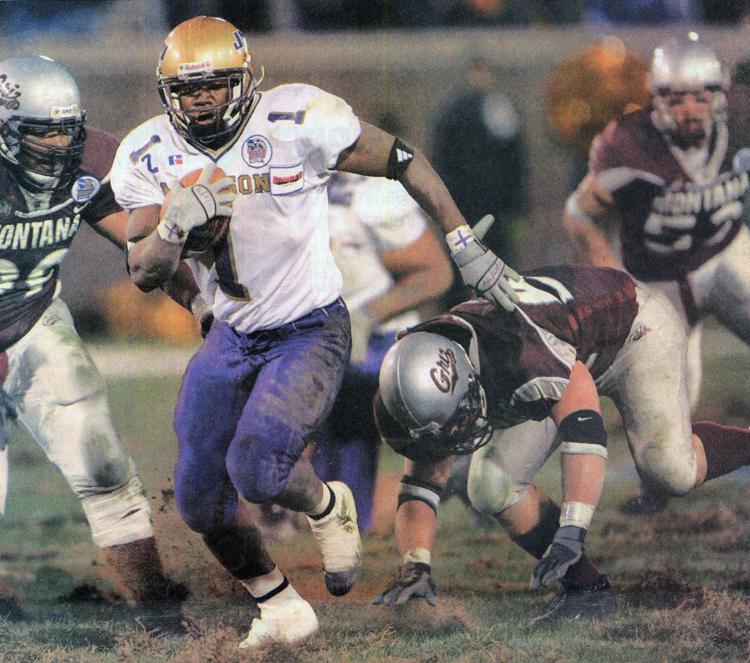 2005 NCAA Division I-AA Playoffs, First Round — Cal Poly 35, Montana 21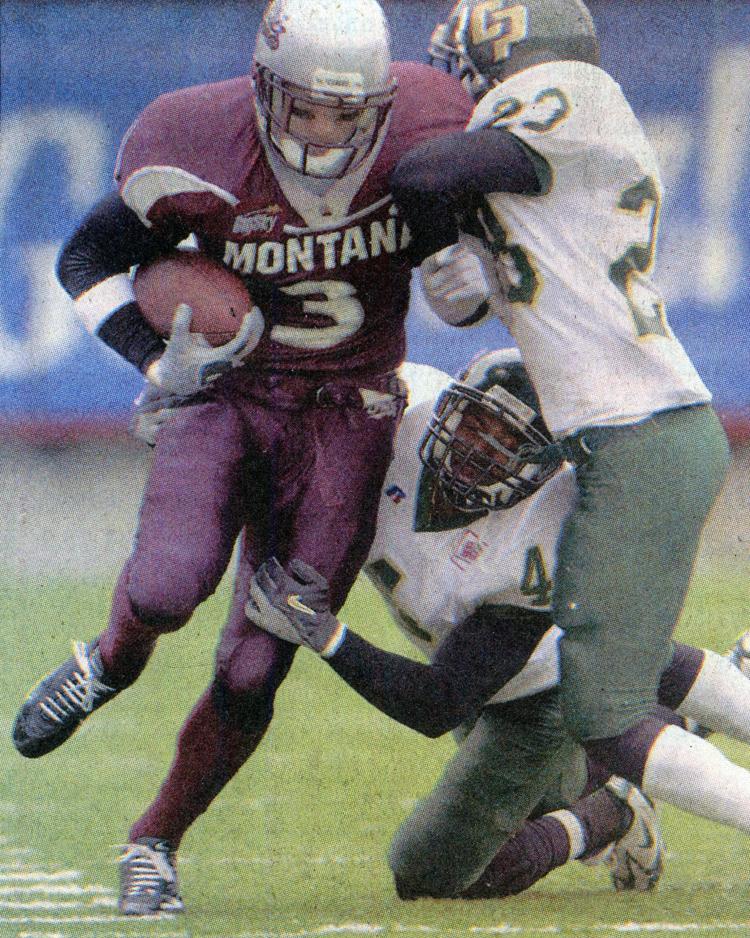 2006 NCAA FCS Playoffs, Quarterfinal Round — Appalachian State 38, Montana State 17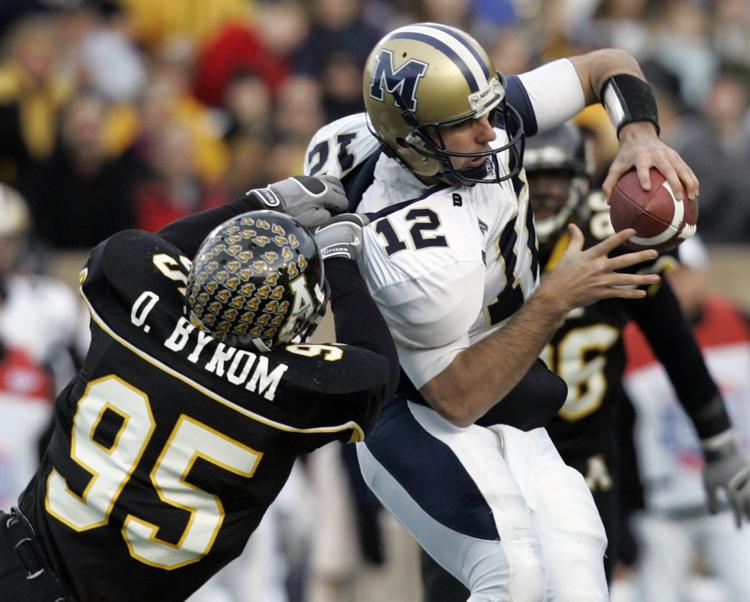 2006 NCAA FCS Playoffs, Semifinal Round — Massachusetts 19, Montana 17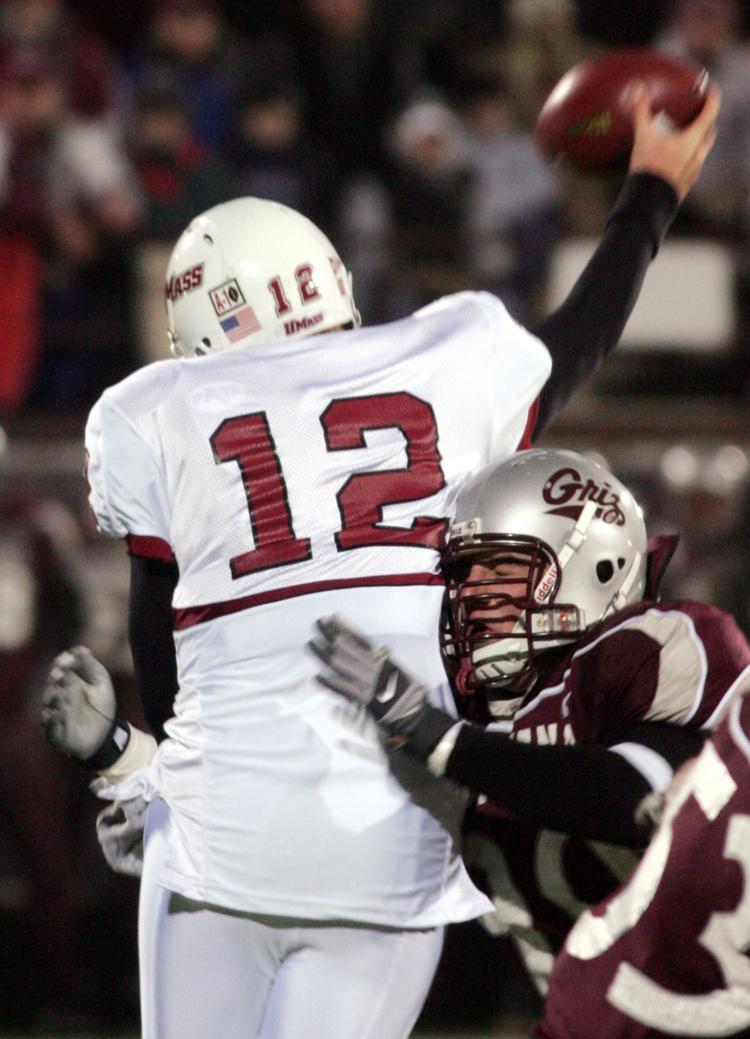 2007 NCAA FCS Playoffs, First Round — Wofford 23, Montana 22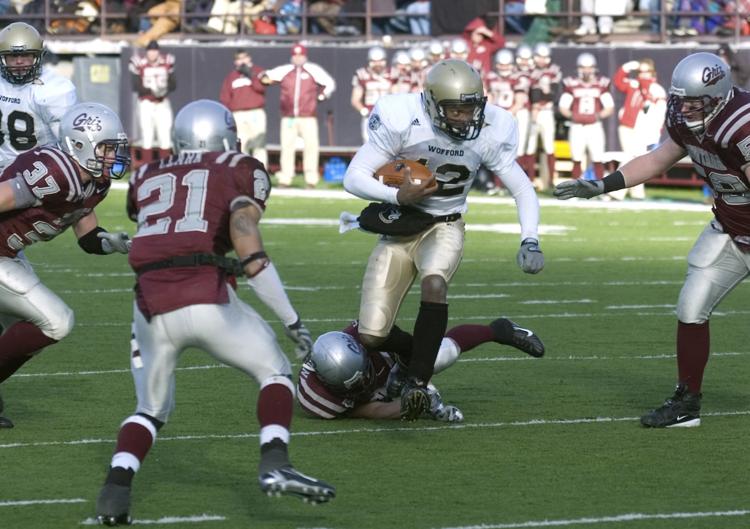 2008 NCAA FCS National Championship — Richmond 24, Montana 7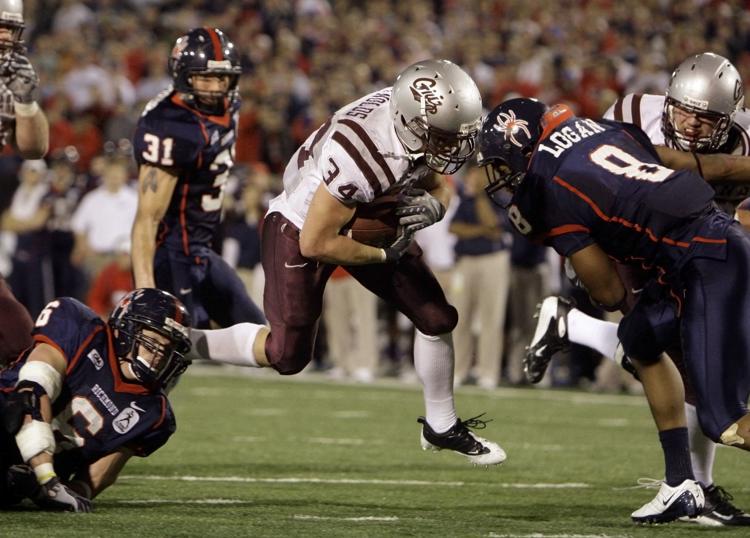 2009 NCAA FCS National Championship — Villanova 23, Montana 21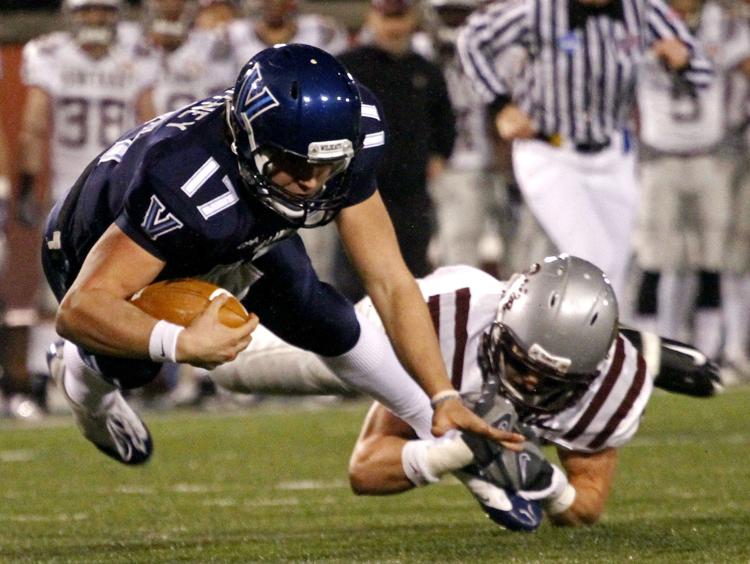 2010 NCAA FCS Playoffs, First Round — North Dakota State 42, Montana State 17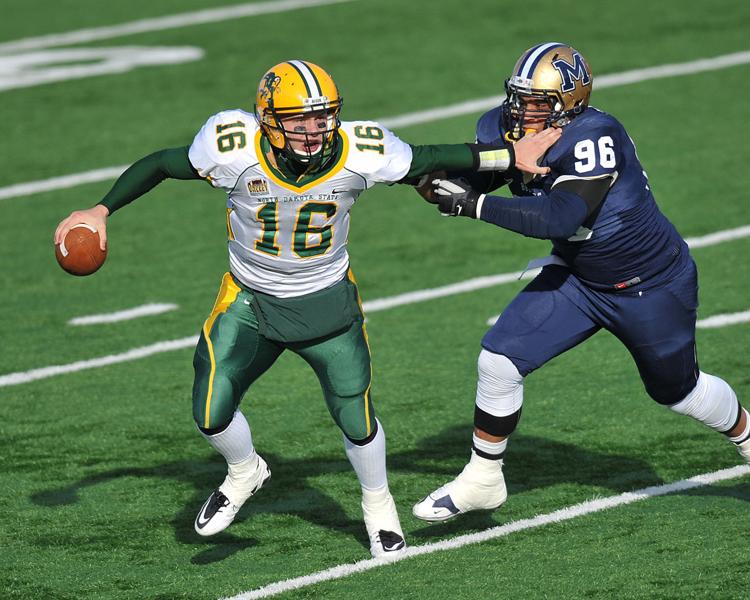 2011 NCAA FCS Playoffs, Quarterfinal Round — Sam Houston State 49, Montana State 13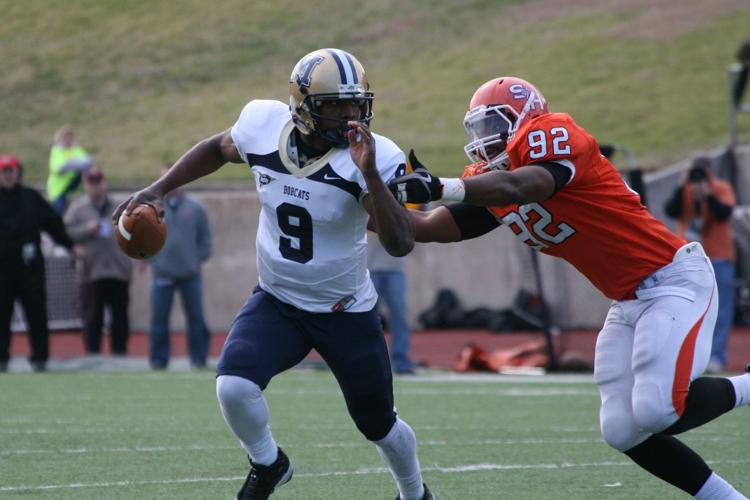 2011 NCAA FCS Playoffs, Semifinal Round — Sam Houston State 31, Montana 28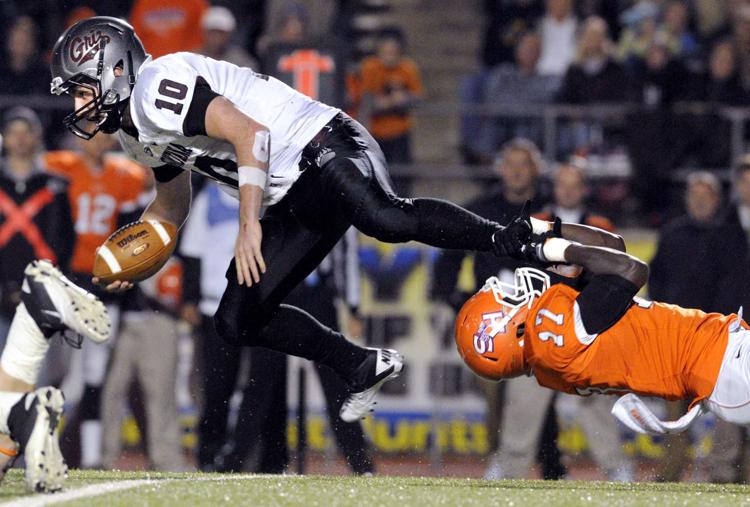 2012 NCAA FCS Playoffs, Quarterfinal Round — Sam Houston State 34, Montana State 16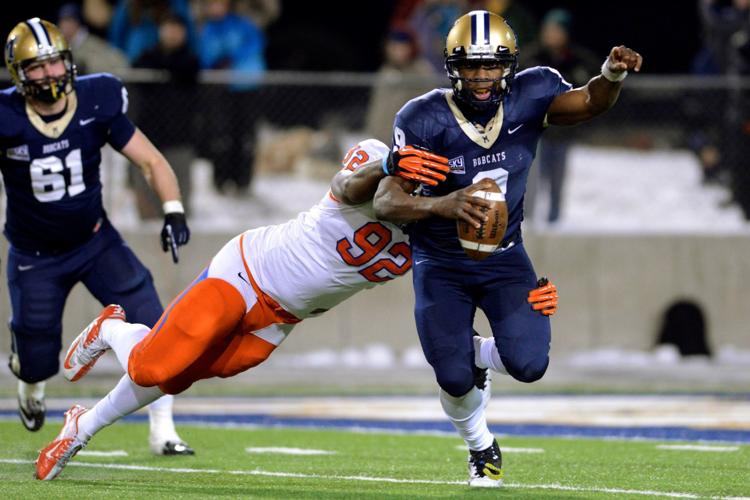 2013 NCAA FCS Playoffs, Second Round — Coastal Carolina 42, Montana 35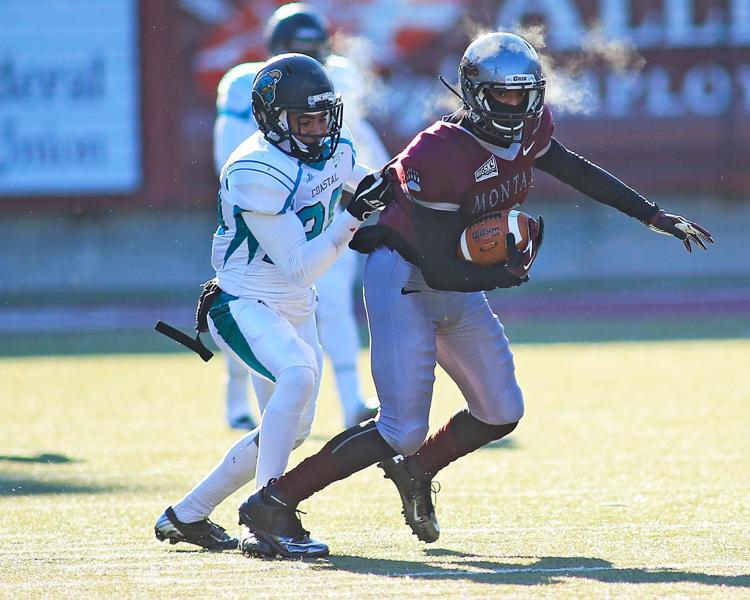 2014 NCAA FCS Playoffs, First Round — South Dakota State 47, Montana State 40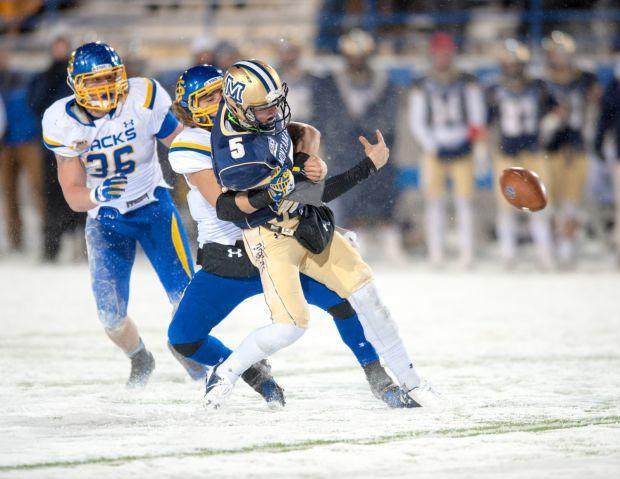 2014 NCAA FCS Playoffs, Second Round — Eastern Washington 37, Montana 20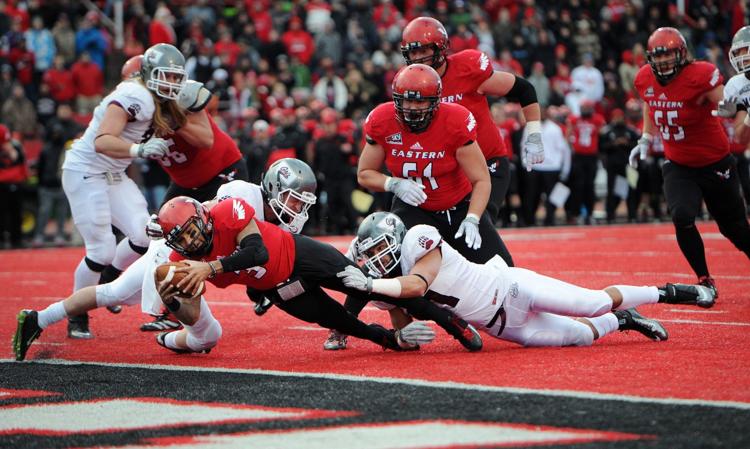 2015 NCAA FCS Playoffs, Second Round — North Dakota State 37, Montana 6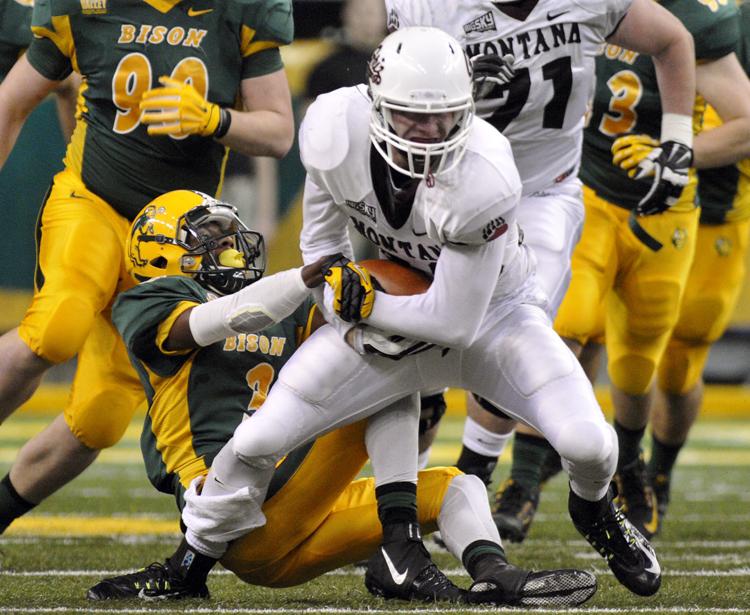 2018 NCAA FCS Playoffs, Second Round — North Dakota State 52, Montana State 10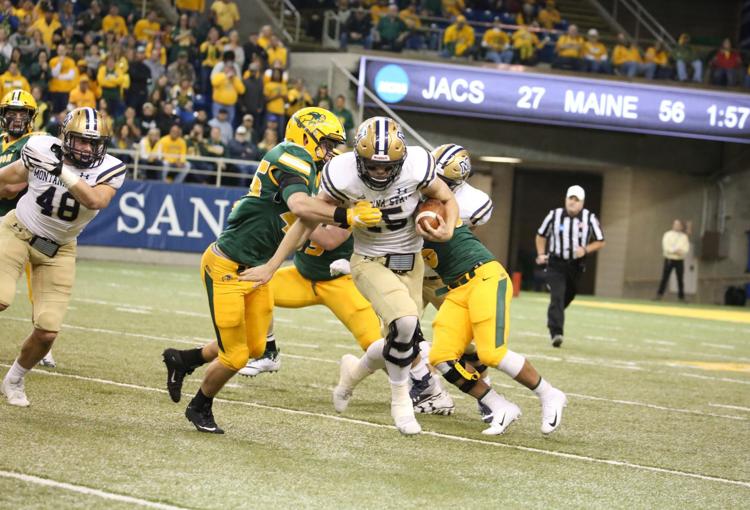 2019 NCAA FCS Playoffs, Quarterfinal Round — Weber State 17, Montana 10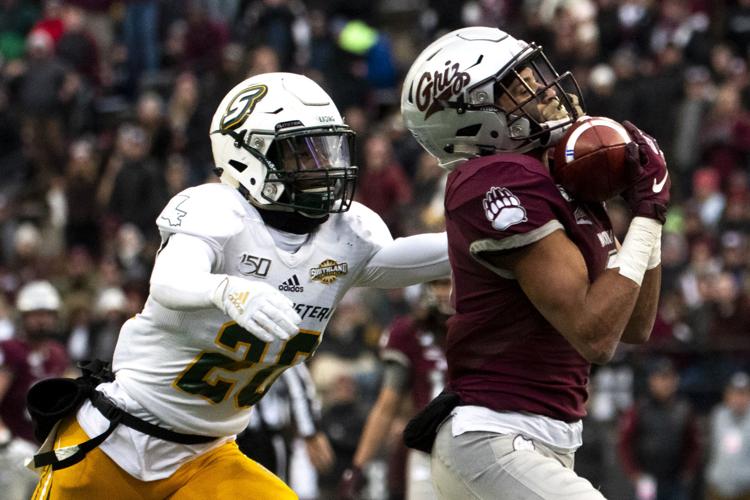 2019 NCAA FCS Playoffs, Semifinal Round — North Dakota State 41, Montana State 14