BOZEMAN — Leia Beattie entered her second women's basketball season at Montana State sensing an opportunity to contribute more.
Following the graduation of the sharpshooting Tori Martell and the coaching staff's stated intention of finding more offensive weapons to put around versatile guard Darian White, the window was open.
In a preseason meeting with her coaches, Beattie was asked to build on her role from her freshman year. In addition to hustling for rebounds and playing defense, Tricia Binford and her assistants told her she had to be more of a vocal leader and looked to her to contribute more on the offensive end.
"That's when I knew I had to grow up fast," Beattie said.
By all accounts, she has seamlessly embraced her expanded role, and the Bobcats are benefiting from it on both offense and defense.
"I think this year, with the whole roster being open, I think she really came into every single practice with the intent of, 'I'm going to show everyone I deserve this,'" teammate and freshman-year roommate Katelynn Limardo said. "Over the last couple of games, I think she's really shown she's deserving of it."
The Bobcats have not played since Jan. 1 due to three consecutive games being postponed because of COVID-19 protocols, first within MSU's program and more recently with Southern Utah's.
MSU returned to action on Monday against Idaho and also hosts Northern Arizona on Thursday and Portland State on Saturday. 
Beattie averaged 15.1 minutes as a freshman but is up to 27.1 this season. Through 15 games (13 starts), she is second on the team in 3-pointers (21) and third in points (8.6 per game).
Beattie said she has found success on offense this season, in part, because she has been playing for longer stretches of time.
"It's easier when you get more minutes in a row," she said. "It's easier to get into a groove."
More time on the floor means more time to look for chances to score. Her comfort level in that regard has grown from one season to the next.
"Evolving more into being confident on the offensive end, I think is what's changed for me," she said. "Not being afraid to attack or take my open shot when it's there."
Binford has seen that development as well. When tasked with being a player who can score, Beattie stepped up. When tasked with spacing the floor for White's drives into the lanes, Beattie knows where to be. And in those instances, she's emerging as a shooter other teams have to be mindful of. That's why more plays are called for her this season.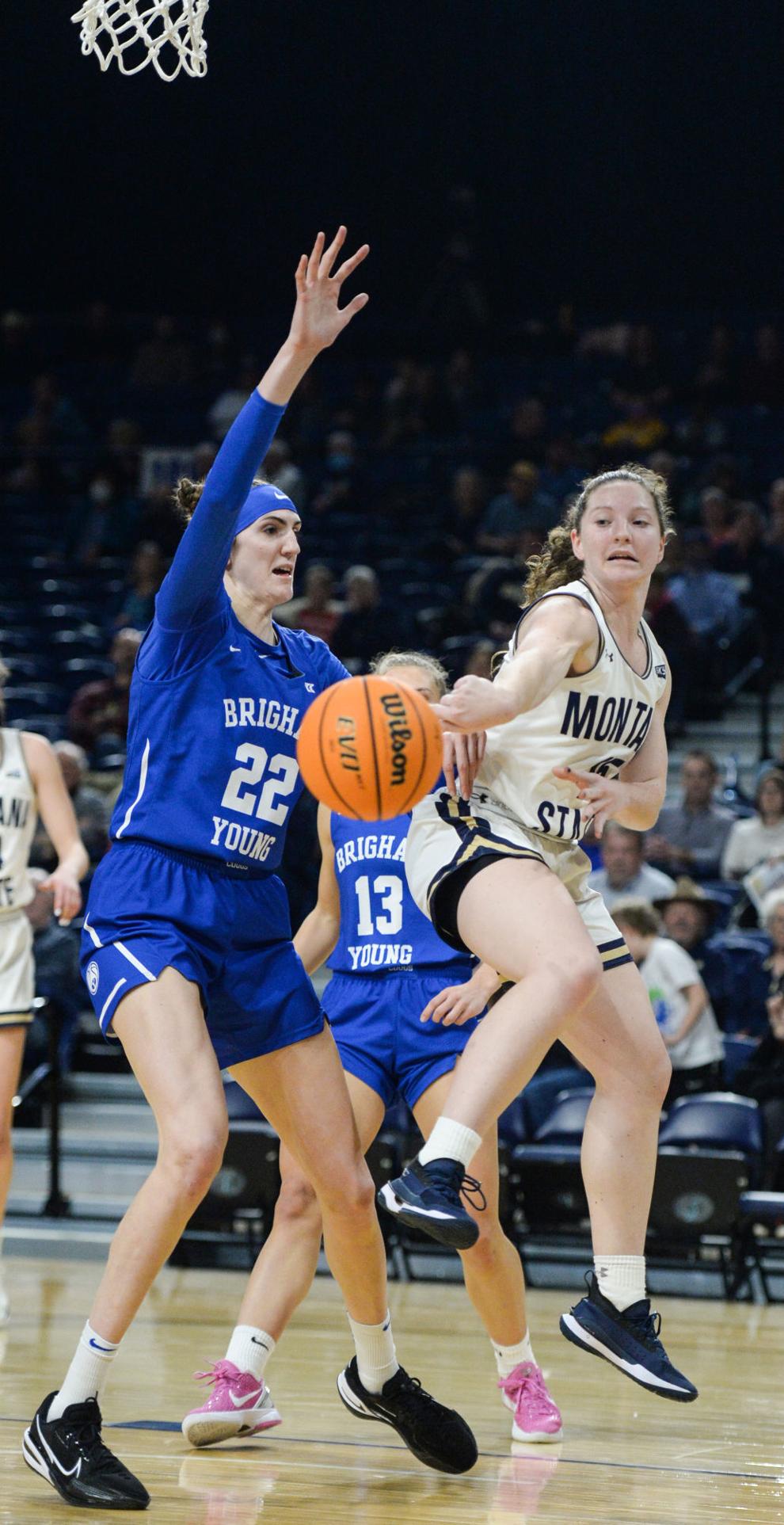 "The team is counting and relying on Leia to provide the offensive punch that she has," Binford said. "Obviously, she's a fantastic shooter."
As is the case with most freshmen, Binford said Beattie earned her way onto the floor primarily through her defense.
"I thought she had a turning point about halfway through last year with that," Binford said. "This year, she's just showing another opportunity to take it up a notch."
As a freshman, Beattie had 19 steals in 23 games played. She already has 17 (third-most on the team) through 15 games this year. She credits her success in that regard to spatial awareness, like when she surprises an opposing post player by roaming the baseline as they receive a lob pass.
"It's not always about being the quickest player, because I know I'm not the quickest player," she said. "But if I can be in the right positioning, then I can get those steals which lead to transition points on the offensive end."
In early December, Beattie's all-around efforts were recognized as she earned her first Big Sky Player of the Week award. On Dec. 2, she scored 11 points with four rebounds, three assists and two steals in a win over Northern Colorado. Two days later, she hit three 3-pointers on her way to a career-high 18 points and a career-best eight rebounds in a win against Sacramento State.
Beattie's improvement was becoming more and more evident.
"I think the whole conference is beginning to see it," Limardo said.
Beattie's mother, Kelly (Pilcher) Beattie, was a standout for the University of Montana from 1990-94. At UM, she is seventh all-time in assists (475) and she co-owns a program record for assists in a game (15, which she accomplished twice in 1994). Kelly was also a three-time Big Sky Player of the Week, making the Beatties the only mother-daughter combination to achieve the honor in league history.
"Growing up, my mom didn't talk too much about her college days," Leia said. "She's very humble and wouldn't brag too much, but as we've reminisced about it and talked about how great of a player she was, it's cool to play in the same conference as her. And to share that award, I think it's pretty special. I'm really close with my mom, and to have that, it's fun."