BOZEMAN — The Montana State women's basketball team is getting its longest road trip of the season out of the way early this year.
Following losses at Gonzaga and UNLV last week, the Bobcats are through two games of their six-game stretch away from home this month. Head coach Tricia Binford is hopeful the team starts to find more of its identity during this early part of the season, but being on the road likely makes that more of a challenge.
The Bobcats face South Dakota State in Brookings at 5 p.m. Thursday and follow that with a 1 p.m. game Saturday at North Dakota.
"Right now it is certainly not about our opponent," Binford said of her team's recent practices. "It's about being our best version every single possession and not getting deflated."
MSU (1-2) opened the season with a 69-60 win against Carroll College, but even in that game, the Bobcats struggled at times to force turnovers and run their offense how they'd like.
That continued against the Bulldogs and Rebels. Even with the scattered results so far, there is optimism the Bobcats will find their footing soon.
"I think the games we had this last week made us a better team," said sophomore Lexi Deden, who's averaging 5.7 points per game. "I think now we know what we need to do. … I think we're building up to our best potential right now."
The road-heavy schedule to start has featured teams picked to finish near the top of their respective leagues. Gonzaga was second in the West Coast Conference poll.
UNLV was third in the Mountain West. SDSU was second in the Summit.
Over Thanksgiving weekend, MSU will face North Texas (tied for third in the Conference USA poll) in California. And in December, Montana State hosts BYU (picked to win the WCC) at home.
"All the teams that we play are going to prepare us for conference," senior Gabby Mocchi said during the preseason. "They're all high-caliber teams, so we're going to have to find ways to win and ways to be aggressive and ways to fight in games."
Mocchi, a native of Champlin, Minnesota, added that she was particularly looking forward to this week's road trip because she expects to have family at both of the games. She is also close friends with UND (0-2) senior guard Joli Daninger.
The Bobcats beat North Dakota by 12 at home last season, but they also lost by 15 to SDSU.
The rematches this year are part of a schedule Binford designed specifically to challenge the team and improve its RPI so that it earned more respect in postseason deliberations. Those talks are a long way off, though, a point Binford made after losing to UNLV 80-42 on Saturday.
"I feel like RPI is not in the conversation with this team right now," she said. "Right now we've got bigger issues, to be honest."
She said the team has made it hard for itself to win by not rebounding well, not keeping the ball out of the paint defensively and not attacking and getting to the foul line on offense.
Keeping the ball out of the post against the Jackrabbits will be especially crucial. SDSU (1-2) has already shown it can be dangerous there, racking up 40 points in the paint in a five-point road loss to Mississippi State on Nov. 12.
"They've got a lot of action that will post up a variety of people consistently throughout," Binford said. "We just need to do a great job consistently of trying to keep the ball out of the paint."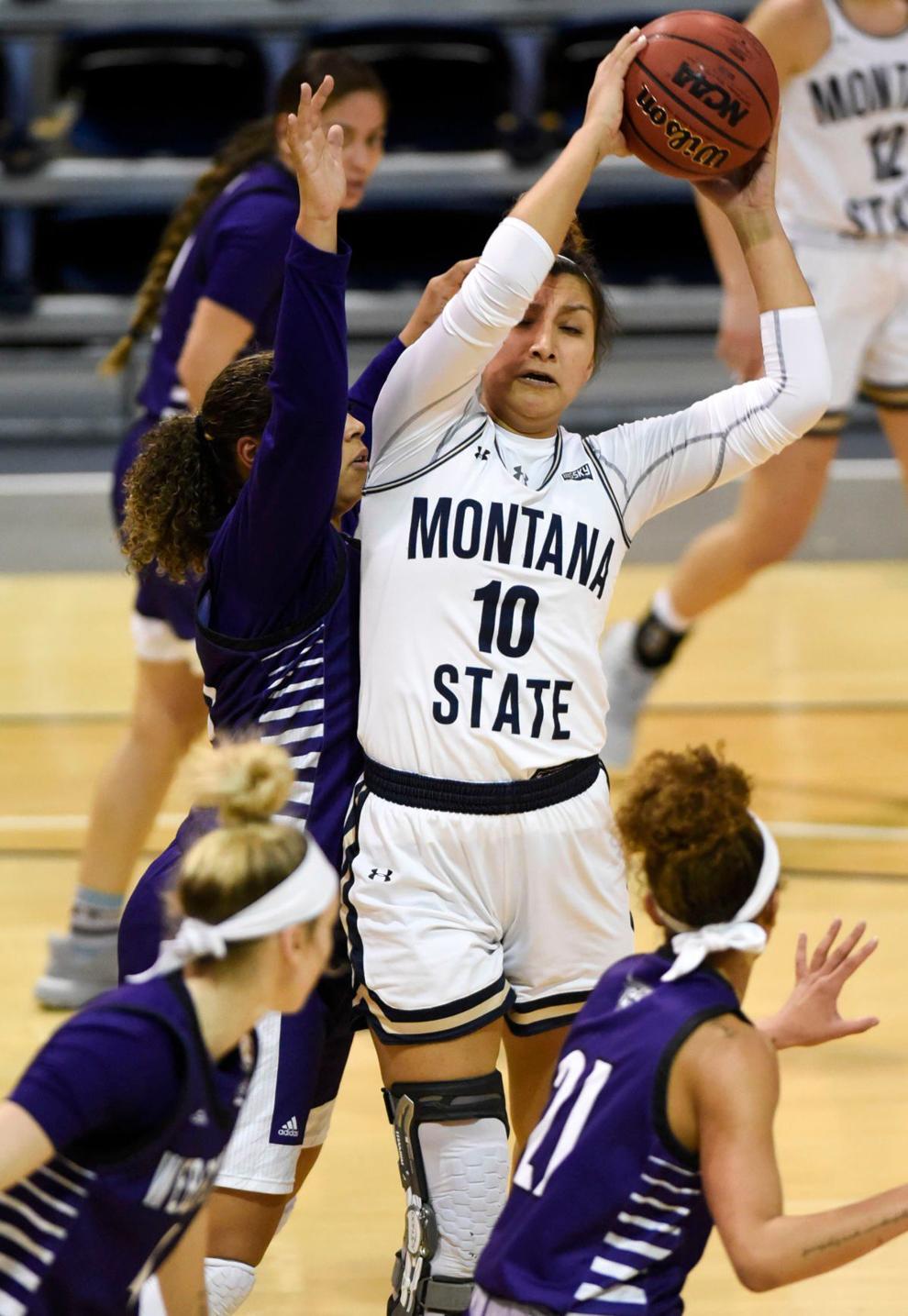 Regardless of the outcomes of MSU's early road schedule, the players intend to learn from their experiences of playing other talented teams.
"I think this exposure early on is really good for us considering we're still trying to find our identity offensively and defensively," junior Kola Bad Bear said. "Playing all these teams that have just as deep of a bench as we do but play at a higher level challenges us to play at their level too. We try to bring that back and practice it here as much as we can."
Some of that has already started. Binford and Deden both said Tuesday's practice featured the most communication the team has had all season.
Bad Bear said the team has gotten down on itself during losses to UNLV and Gonzaga, adding that the fear of messing up or the reaction to a mistake already made has prevented the team from playing up to its standards.
"We got our mind in the past and stayed in the past," Binford said. "We took a lot of lessons away. I'm trying to keep our minds in the present."