BOZEMAN — Montana State football player Jaharie Martin intends to enter the transfer portal, he announced Tuesday on social media.
Martin, who made multiple position changes at MSU and most recently played fullback, chose to leave the Bobcats because he didn't feel he fit in their offensive scheme and because he didn't get as many opportunities as he wanted to prove he could contribute beyond special teams, he told 406mtsports.com.
Martin will enter the portal as a graduate transfer with two years of eligibility left. The Lakeland, Florida, native is labeling himself as an athlete, not a fullback, to prospective programs. Ultimately, he wants to carry the ball more.
"Ideally, I would like to be a running back taking on a lot of the fullback responsibilities," he wrote in a direct message.
Martin signed with MSU in 2019 and was recruited to play linebacker, but he switched to running back in fall camp that year. Under then-head coach Jeff Choate and offensive coordinator Matt Miller, Martin rushed 10 times for 38 yards in four games and preserved his redshirt that season.
After missing the 2020 season, which was canceled due to COVID-19, Martin played 14 games during the 2021 Football Championship Subdivision runner-up season. Under new head coach Brent Vigen and OC Taylor Housewright, Martin switched from running back to fullback during the season after starting fullback RJ Fitzgerald got hurt.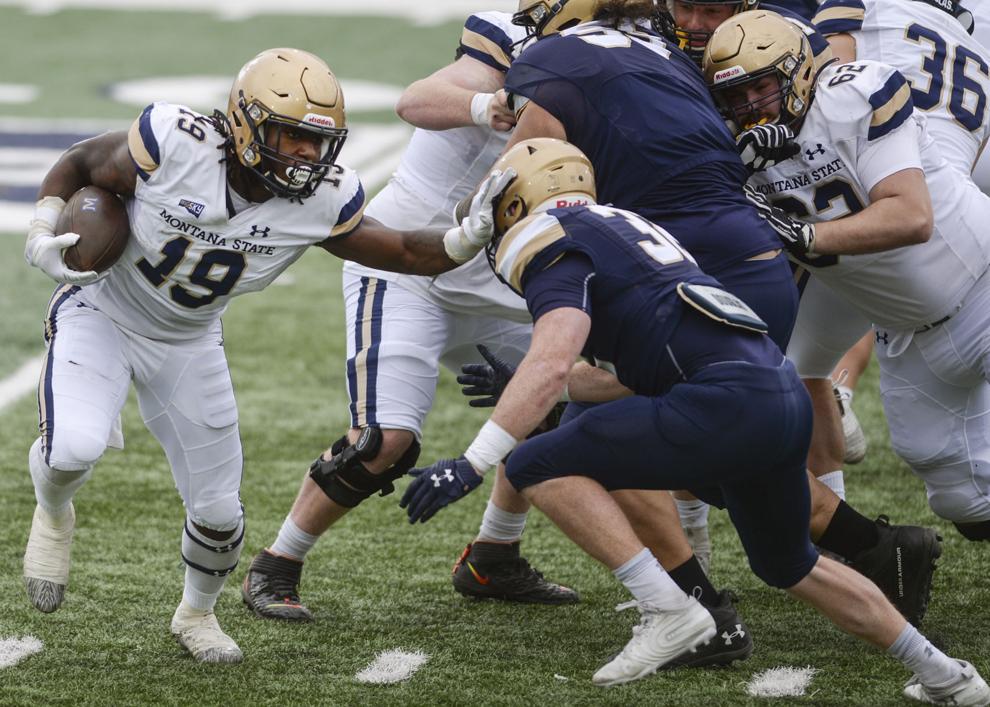 MSU's then-fullbacks/tight ends coach Nate Potter left for Boise State after FCS title game and was replaced by Tyler Walker. Last season, Martin missed the first 10 games with a leg injury and backed Fitzgerald up for the final four, primarily appearing on special teams.
"My career at MSU was very unorthodox. From Covid, to the vast numbers of coaching changes, to switching positions 3 different times in efforts to get on the field and benefit the team in areas needed," Martin wrote in a DM. "On the field I feel like I stepped up whenever my number was called."
Martin is the fifth Bobcat to announce his portal intentions during the 2022-23 recruiting cycle, joining defensive lineman Aaron Gerle (now at Northern Arizona), kicker Blake Glessner (UCLA), running back Isaiah Ifanse (San Jose State) and lineman Trey Yates (Montana Tech).