BOZEMAN — The afternoon began with "God Save the King" and ended with a standing ovation.
The Montana State men's basketball team's outgoing seniors Jubrile Belo and Caleb Fuller — both London natives — were honored prior to Saturday's final home game against Portland State and put together performances worthy of celebrating.
Belo, a four-year starter for the Bobcats, battled foul trouble against the Vikings but finished with 21 points, 11 rebounds and two blocks. Fuller, a one-year graduate transfer from UC Davis, scored nine points with two rebounds and one assist. They were subbed out individually, and to tremendous applause from the 4,093 fans, late in MSU's 91-78 win at Worthington Arena.
"For them to give me that reception, I can't thank the place enough," Fuller said.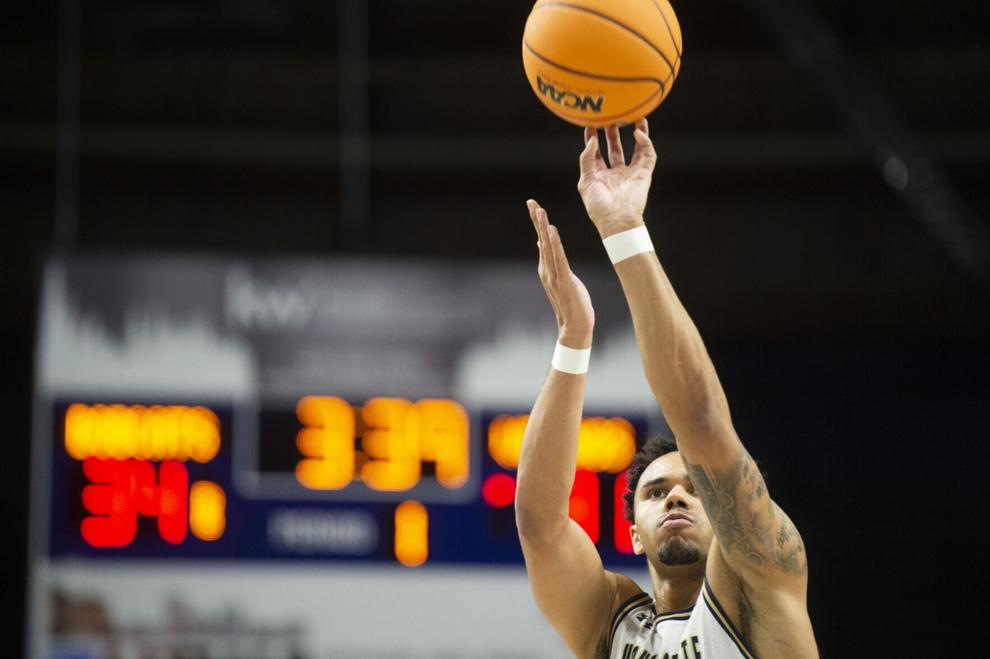 The Bobcats (21-9, 14-3 Big Sky) secured the No. 2 seed in the upcoming conference tournament in Boise, Idaho, with their win Thursday against Sacramento State. The Vikings (12-17, 6-10) didn't play at Montana on Thursday because intense snowfall in Portland made it difficult to travel and arrive on time. They're still fighting for position in the middle of the league standings.
MSU head coach Danny Sprinkle said Thursday his team would compete as normal on Saturday to honor the fans and the seniors — no resting or load management with a top seed wrapped up. Facing a rested and motivated Portland State team, the Bobcats found themselves in a competitive game anyway.
"You could see in the first half they were a lot fresher than we were," Sprinkle said. "Even in the second half, they had tremendous energy. But that's how they play. Coach (Jase) Coburn does a good job. They always fly around, and one thing they're going to do is play hard."
In addition to Belo's 21 points, RaeQuan Battle (20 points), Great Osobor (14) and Darius Brown II (14) all scored in double figures. Osobor pulled down eight rebounds, and Brown added seven boards, seven assists and three steals.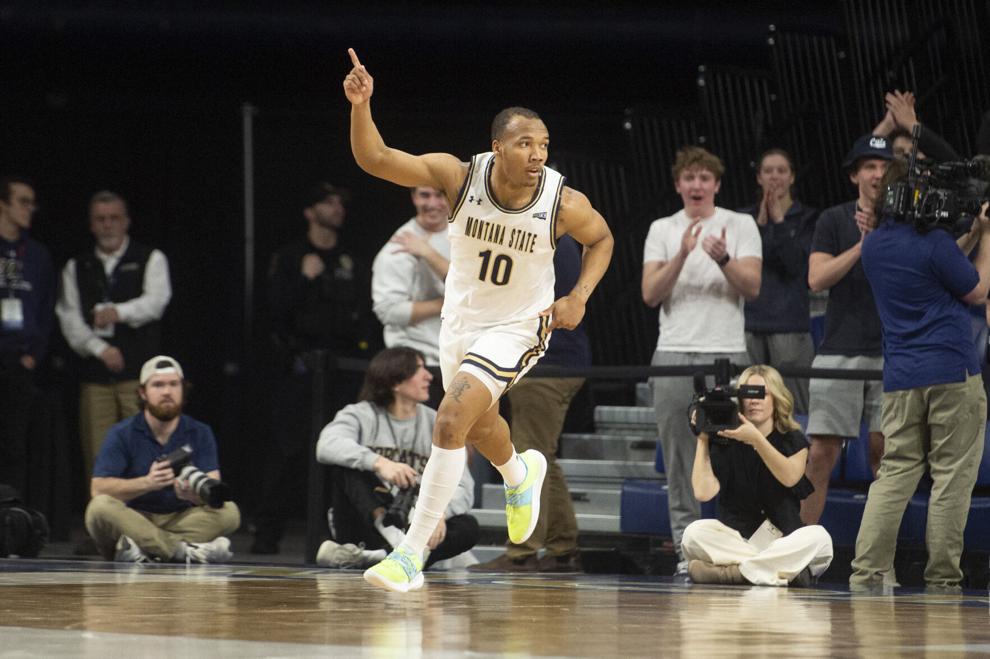 After leading by just one point, 43-42, at halftime, the Bobcats led by 10 at a couple different instances in the first six minutes of the second half. A five-point run from PSU's Cameron Parker cut the lead to five before the Bobcats made their decisive run.
Belo dunked with 13 minutes, 30 seconds remaining in the game to spark a 17-2 run that also featured points from Osobor, Brown and Battle. That stretch ended with 8:32 left, and MSU led by at least 13 points the rest of the way.
In a game that featured 55 combined foul calls (33 for PSU, 22 for MSU), it was sometimes difficult for either team to gain traction — because of the stopping and starting and the ensuing lineup changes that had to happen. Belo had four fouls, and Fuller, Battle and Osobor all had three. Kendall Munson fouled out for the Vikings, and four other players all had four fouls.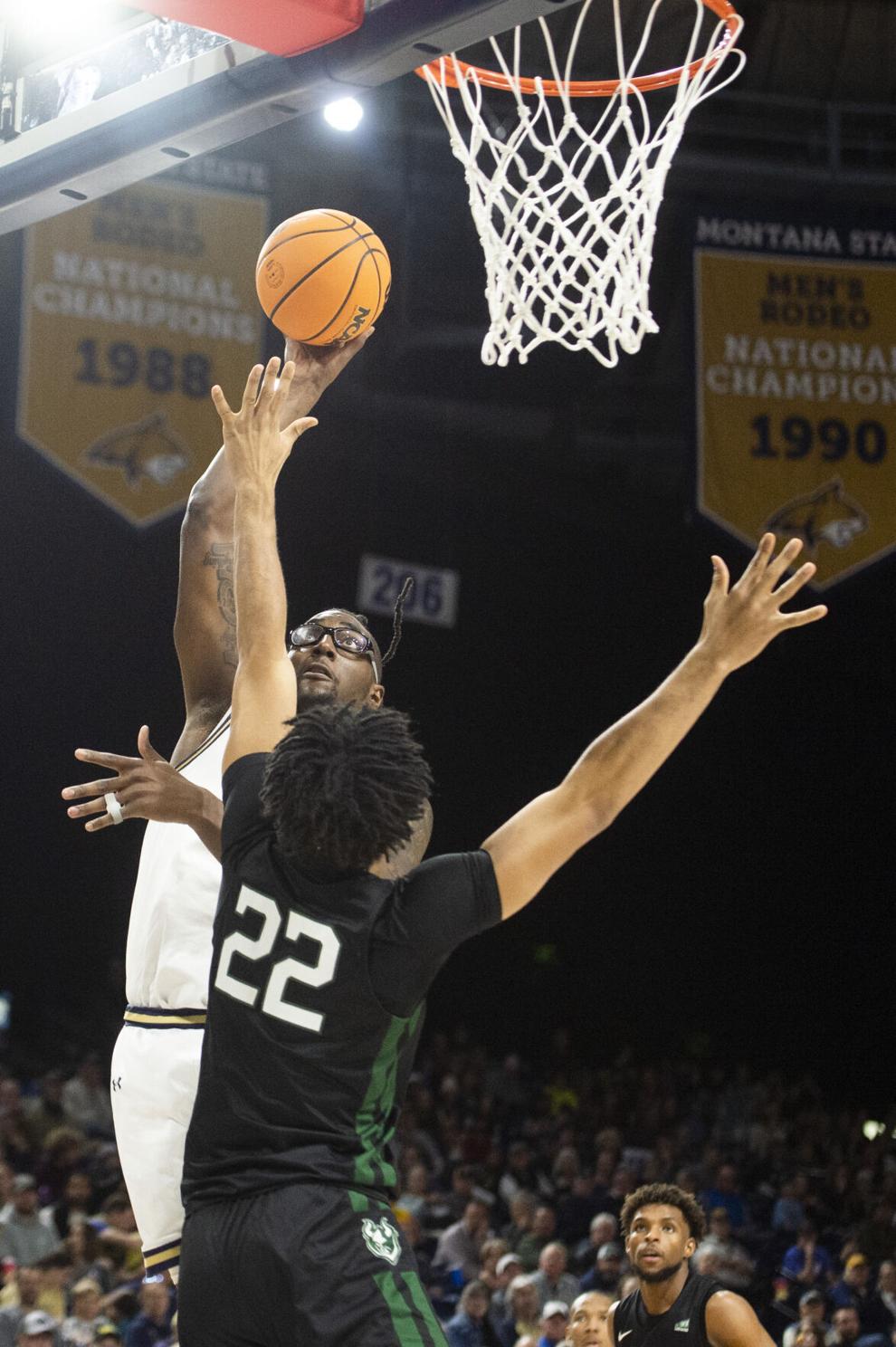 MSU made 32 of 43 free throws, another high-volume game at the line, but also managed to score more from the field than in recent games. After making just 16 field goals on Thursday against the Hornets, the Bobcats made 28 of 57 (49.1%) on Saturday.
"We have a next-man-up mentality," Fuller said, "so if guys get in foul trouble the next man on the bench is always ready to come in and stay in."
The first half was a close affair despite both teams having runs of at least 10 unanswered points.
The Vikings led by as many as five points after a 3-pointer from Bobby Harvey. MSU's Tyler Patterson responded with a deep shot of his own, but a Parker bucket put the lead back at four points.
MSU's long run came first, starting with a three-point play from Great Osobor. Brown followed with a foul shot to tie it, and he, Belo and Osobor all scored to go up by four.
Portland State's 11-0 run — featuring a Parker 3-pointer and two more from Jorell Saterfield all in 42 seconds — took the lead back. MSU won the remaining eight minutes of the half 18-13 with the help of 10 free throws.
Parker finished with 26 points for the Vikings. He shot 6 of 12 from the field and 13 of 15 from the foul line.
But the night belonged to the Bobcats and their two seniors. Belo played in front of his mother and aunt who traveled to see him play his final collegiate home game. In a crowd of several thousand, Belo valued them the most.
"It's honestly perfect," Belo said. "My mom hasn't seen me play a lot and to play like how I did today, I played OK, but to play how the team played, it was perfect."