BOZEMAN — Blake Hehl entered his press conference on Tuesday with a nearly empty gallon of whole milk. Hehl had consumed the rest of the milk earlier that day.
The 6-foot-3, 270-pound Montana State defensive lineman is trying to gain about 10 pounds, and gain it fast. Drinking a gallon of milk a day is part of his regimen.
"Trying to eat healthy, not trying to do a dirty bulk," Hehl said. "I've done that in the past where I just eat anything and everything. But I want to try to stay lean and not slow down."
MSU is Hehl's fourth college in as many years, so he's well-suited for a rapid weight gain. The redshirt sophomore has impressed his coaches since filling in for injured starting defensive tackle Kyle Rygg in Week 1, and he's relishing the opportunity to play in a place where he can finally settle.
"He's playing really well," MSU first-year defensive coordinator Freddie Banks said Tuesday. "He's got his weight back up, and he's moving. He's twitchy. He's everything we thought we were getting."
Hehl transferred from Tarleton State to MSU in May following three years of constant, uncomfortable change. The Huntington Beach, California, native graduated from Orange Lutheran High in 2017 and started his college career at the nearby Fullerton College. After two years at the Southern California community college, he signed with Old Dominion, an FBS school in Virginia, mainly because he liked defensive line coach Jeff Comissiong.
Hehl redshirted in 2019 and was cut before he got a chance to play for the Monarchs. Old Dominion head coach Bobby Wilder resigned in December 2019, and Comissiong departed shortly thereafter.
The subsequent search for a new college led Hehl to Tarleton State, a school in Stephenville, Texas, that had just moved up from NCAA Division II to D-I in the FCS (the same level as MSU). Right as Hehl was adjusting to another new program, the coronavirus pandemic hit. TSU's 2020 season was postponed to the spring of 2021 as a result, and the Texans played eight games from February to April.
Hehl played all eight games in his one season at TSU, tallying 19 tackles (2 ½ for loss) and a half sack. He also earned an undergraduate degree in business, even though he maintained three years of football eligibility because of the redshirt and the spring pandemic season. Hehl entered the transfer portal, looking for a program ideally closer to California, and he quickly landed on MSU's radar. Banks was the first Bobcat coach to contact Hehl.
"We were looking for some depth on the inside," Banks said. "I had a common friend that coached him at Tarleton, and (Hehl) wanted to get back closer to home. So the selling point was, 'Come up, check it out, see if you like it. We'll win with you or without you, but we want you.'"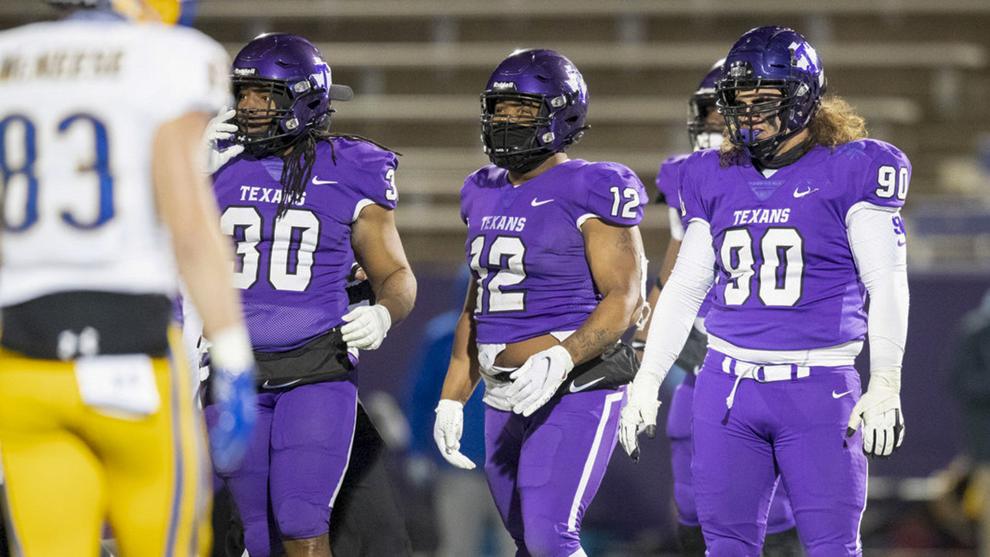 Hehl was sold, and his first impression has continued to improve as he's settled into Bozeman.
"This is by far the best program I've been at, and it's definitely the most fun environment to play in," he said. "The support from the community, people really care. People come up to you, and they ask for your picture. It's pretty crazy. I would never see that at those other places I've been."
The transition wasn't entirely smooth. His weight fell to about 255 pounds, tiny for a defensive tackle. Unlike his new teammates, most of whom hadn't played since 2019, Hehl took some time away from the weight room largely to freshen up for the fall, and the pounds dropped as a result.
Hehl also had to adjust to a new defense, and "he had some struggle learning" MSU's 4-2-5 scheme during fall camp, Banks said. But Hehl began to impress his coaches as quickly as he gained physical and mental heft. He was listed behind Rygg and Byron Rollins on the pre-fall camp depth chart, but he leapfrogged Rollins for the backup D-tackle spot going into the season opener at Wyoming on Sept. 4.
While the spring season hurt Hehl in some ways, he believes it gave him an edge over many of his teammates.
"Going two years without football, that probably gives you a lot of jitters, especially at the first game. There were a lot of guys barfing just because they were nervous," Hehl said. "I just came off eight games, so I just rolled into it. It wasn't so much of a big transition."
Hehl was going to get a significant number of repetitions with or without an active Rygg, who suffered a "lower-body injury that's probably going to keep him out for a while," MSU first-year head coach Brent Vigen said after the 19-16 loss to Wyoming. MSU's coaches have made freshness a point of emphasis, especially on the defensive line, so as many as seven reserve D-linemen have seen the field in pre-garbage time minutes so far this season.
Hehl's two starts have come against winless Drake and San Diego, so the 13th-ranked Bobcats (2-1) should get a clearer sense of his ability during Big Sky play, which begins Saturday at Portland State (1-2). But Hehl played most of the game against Wyoming, an FBS team that is currently 3-0, and he helped MSU slow down the Cowboys' well-regarded rushing attack, led by all-Mountain West running back Xazavian Valladay and a veteran offensive line. Hehl has fit in well alongside successful veterans Chase Benson (nose tackle), Daniel Hardy (left end) and Amandre Williams (right end).
"Blake's been very active. When we signed him, that's what we hoped we were getting," Vigen said. He "plays hard, and he's continued to get better and better. I think back to the beginning of fall camp where he was at to where he's at now, (and) I think it was apparent that we needed to play him right away.
"We certainly wish Kyle wouldn't have went down, but (Hehl's) worked himself into a situation where I think he's a guy that we can definitely count on to be a pretty steady force in there."
Hehl "promised" he would remain at MSU for the remainder of his college career, Banks said. Hehl has made that clear since he signed with the Bobcats, saying Tuesday, "I'm not leaving this place."
It's easy to see why. Hehl is a key player on a successful team with a passionate fan base in a town that "has more of a West Coast feel" than his previous two schools, he said. He plans to pursue a master's in business, and he hopes to play professional football after his college eligibility expires.
A healthy diet of hard-nosed play and much-needed stability might lead to a fruitful post-graduate career.
"It's definitely been a wild journey, but I wouldn't change it," Hehl said. "It's made me stronger."