BOZEMAN — Taco Dowler immediately saw daylight when he fielded a punt as time expired in the first quarter of Saturday's football game against Morehead State.
"I caught it and I was like, 'Oh, yeah,'" Dowler said. "I think that I said it out loud, actually. So I just ran to the right to see if I could score."
Wide receiver Willie Patterson said he put both hands straight in the air — signaling a touchdown — as Dowler caught the ball.
"We knew that they weren't going to really try as much during special teams and we pride ourselves on special teams," Patterson said Saturday. "So we knew we had a shot and a chance to open this game up and that's what he did."
Dowler returned the punt 67 yards for a touchdown to give Montana State a 28-0 lead. It also marked the first punt return touchdown for MSU since the 2013 season.
Dowler was named the Big Sky Special Teams Player of the Week on Monday. He credited his teammates with making his return "pretty easy" by setting some key blocks. Through two games, Dowler has returned three punts for 79 total yards and one touchdown.
MSU head coach Brent Vigen pointed to Dowler's confidence as a returner throughout fall camp. He said there's still plenty room to improve, such as Dowler calling for a fair catch on the 3-yard line in the second half, but is encouraged with what he's seen through two games.
"(Dowler is) sure-handed and really calm," Vigen said Monday. "And for us that was huge, the improvement in the return game."
While Dowler, a Billings West graduate, was better known for returning kickoffs in high school — he returned three for touchdowns during his time at West — he said he's been able to quickly adjust to returning punts in college after being named first-string on MSU's depth chart.
He added that his time at West prepared him with a "base knowledge" that helped in the transition to the college level.
"Obviously, I've learned so much (at MSU)," Dowler said. "But just going to Billings West set me up for success."
He's also leaned on his older teammates, such as former MSU punt returners Coy Steel and Patterson. Dowler said he sits next to Steel during team meetings and uses him as a sounding board for any questions he may have. He added that wide receivers Clevan Thomas Jr. and Ravi Alston have tremendously boosted his confidence.
Still, when Dowler entered the game to return his first punt against McNeese State in the season opener, he couldn't help but feel some nerves. He quickly re-calibrated, though, and that's paid dividends thus far.
"At the end of the day, I just kind of remembered that I worked for it," Dowler said. "So just be confident (as a returner), that's the main thing."
Injury update
Vigen confirmed Monday that San Diego State transfer running back Kaegun Williams has been ruled out for the rest of the season. Williams has been dealing with neck stiffness since fall camp and was seen wearing a neck brace at practice.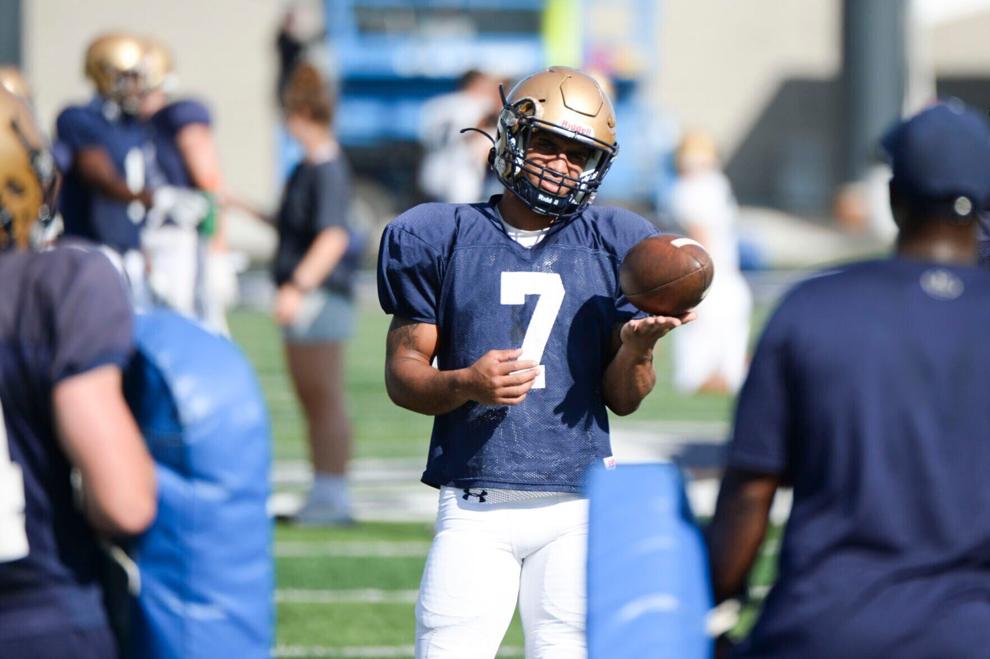 True freshman running back Jared White will also be out "at least a couple months" with a lower leg injury, Vigen said. White went down following his first carry in Saturday's game and was helped off the field, finishing the game in a boot. Vigen said the injury is "fairly serious" and will better know the severity and return timetable later this week.
Elsewhere, Vigen said that running back Lane Sumner will miss at least the next game against Oregon State. Sumner suffered an elbow injury in practice last week and missed the game against Morehead State.
In their stead, Elijah Elliott is listed as the starter against OSU. Garrett Coon, who's been out for an undisclosed reason, returned to practice this week and is listed as Elliott's backup.
With MSU now missing four running backs — All-American Isaiah Ifanse, Williams, Sumner and White — Vigen said the Bobcats will have to get "really creative" when finding ways to run the ball. That starts this weekend against OSU, a team that might have the best front seven the Bobcats face all season, Vigen said.
"The good thing is, while our running back position has become depleted, there's no doubt about that, we got some other guys that can run the football," Vigen said. "Whether that's our quarterbacks, our receivers, we have to find ways to rush the football. We've been able to do it these first two games, but it's only going to get harder against the teams we're facing."
Cornerback Simeon Woodard is also back at practice and will suit up Saturday after missing the Morehead State game, Vigen said.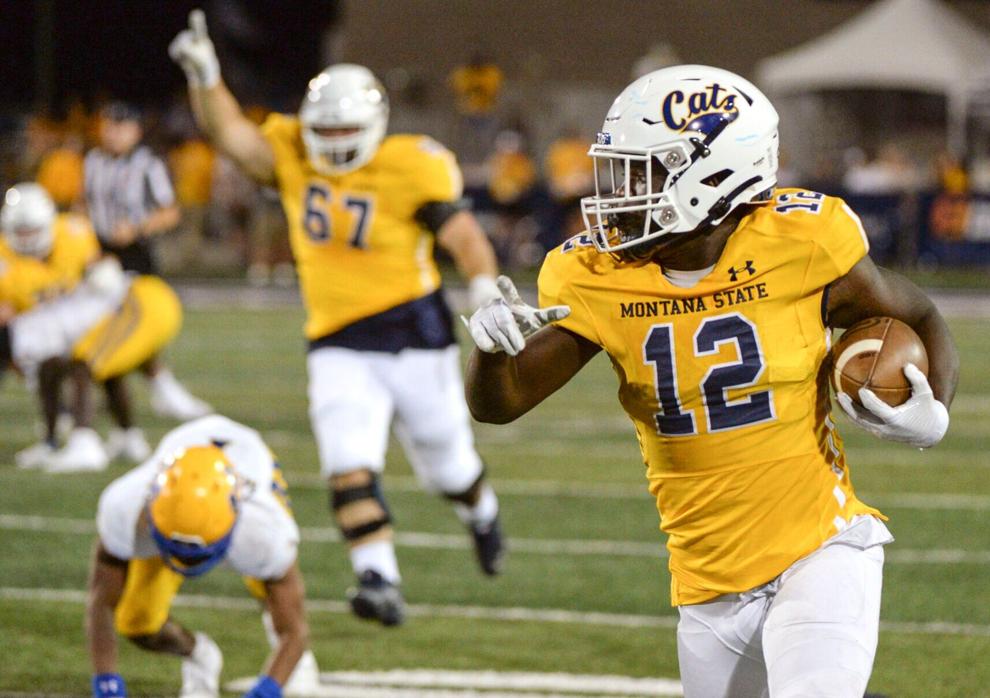 An early look ahead to Oregon State
MSU may be facing an FBS team in Oregon State this weekend, but Vigen said he doesn't want that fact to affect any of the Bobcats' preparation this week.
It's important to have a "consistent approach" regardless of the opponent, he said, and that MSU especially grew last week when facing Morehead State as 42 1/2- point favorites.
"Each one of these games matter a lot," Vigen said. "You only get so many opportunities in college football to go out there and play and prove what you can do and this is the next one against a really good opponent."
MSU will next face OSU this Saturday at Providence Park in Portland, Oregon. Despite the game not being played in Corvallis and OSU being in the Pac-12, there is some level of familiarity between the two teams.
For starters, OSU head coach Jonathan Smith was previously an assistant at Idaho and Montana before coaching in the Mountain West (Boise State) and Pac-12 (Washington, OSU). Several of Smith's assistants also have Big Sky experience, such as defensive line coach Legi Suiaunoa (Montana, 2011-15) and offensive line coach Jim Michalczik (MSU, 1992-98).
Vigen also knows OSU offensive coordinator Brian Lindgren when Vigen was at Wyoming and Lindgren was at Colorado.
Vigen said that while there may not be much of a competitive advantage with the coaching overlaps, there is probably an added "level of respect" between OSU and MSU.
The familiarity extends to the players. MSU safety Jeffrey Manning Jr. transferred from OSU in 2020 and safety Rhedi Short transferred from fellow Pac-12 program Arizona this past offseason. Running back Elijah Elliott is also a Portland native. Punter Bryce Leighton and offensive guard Rush Reimer share the same hometown as OSU all-purpose standout Jack Colletto (Camas, Washington).
Colletto in particular will be a potential matchup problem for the Bobcats. The redshirt senior plays on both sides of the ball and scored the game-winning touchdown against Fresno State last week. Vigen referred to Colletto as a "Swiss Army Knife" player and noted his ability to break tackles consistently on offense.
"They're being very creative in how they're using him and I'd imagine they've only shown part of what they're capable of doing," Vigen said.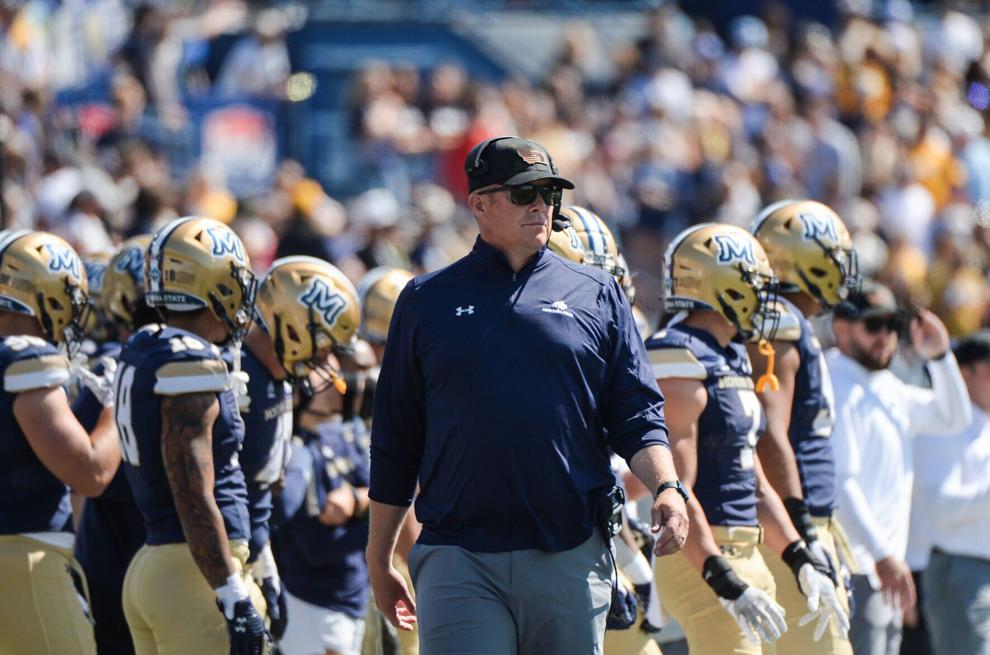 Vigen also noted the Beavers' style of "complementary football'' in both the run and pass game on offense, led by quarterback Chance Nolan and running back Deshaun Fenwick. Vigen also pointed to the OSU defense's ability to show multiple fronts and rely on a talented secondary that limits big plays.
"We're going to have our hands full," Vigen said.
That includes defensive back Kitan Oladapo — who was named Pac-12 Defensive Player of the Week after a career-high 15 tackles and a sack against Fresno State — and linebacker Kyrei Fisher-Morris, who leads the team in tackles (18). The Beavers also have preseason first team All-Pac-12 linebacker Omar Speights and preseason second team All-Pac-12 defensive backs Jaydon Grant and Rezjhon Wright.
The Bobcats are aware of the Beavers' talent, Vigen said, but are making sure they aren't overwhelmed by the matchup. And while this game won't ultimately factor in the Big Sky standings, it's an opportunity for MSU to test its mettle against a Power 5 opponent.
"I think competition ultimately brings the best out of you," Vigen said. "It makes you more confident sometimes when you can compete with better players. It exposes you at some times and I think we need to continue to get all of that.
"This will be a great challenge for us and, whether it's exactly what we need or not, it's right in front of us and we need to attack it as such."