BOZEMAN — Mike Yawitz moved to Bozeman in November of 1975, shortly after Montana State's final home football game of that season.
The Bozeman Daily Chronicle had just hired Yawitz to be MSU's beat writer, and the paper didn't send reporters to road games at the time, so he didn't see the Bobcats live until the following year.
Under legendary coach Sonny Holland, MSU won the 1976 NCAA Division II championship, its second national title in program history (the first was in 1956 at the NAIA level).
"I thought it was going to always be like that," Yawitz told 406mtsports.com with a laugh.
Yawitz got another taste of championship coverage in 1984, when MSU earned the Division I-AA title, but the fourth title has proven elusive. The Cats nearly went four decades before they even reached another national championship game.
That drought ended this season, and eighth-seeded MSU (12-2) will have a chance to end the more important drought when it faces second-seeded North Dakota State (13-1) in the Football Championship Subdivision title game on Saturday in Frisco, Texas.
This year's Cats have given Yawitz and some of his Montana sportswriter peers more reason to reflect on those 1976 and '84 title teams, particularly the stories and the people that made those runs forever memorable.
"I thought MSU would probably be playing for a championship sooner than this, but so many things have to break right," Yawitz, 70, said. "It doesn't take much not to win a championship. It takes so much to win one."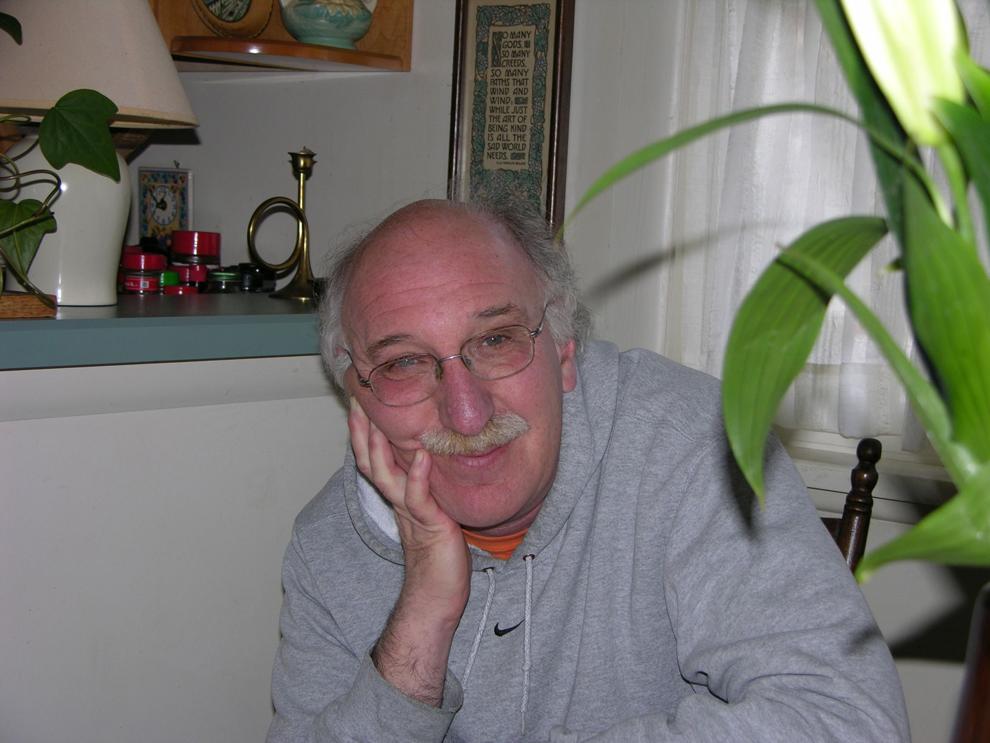 A good example of that championship fortune was when MSU hosted New Hampshire in the 1976 D-II quarterfinals. UNH scored a touchdown with seven minutes left to make the score 17-16, but it missed the extra point. That was the final score.
The win sent the Cats to the Grantland Rice Bowl against NDSU in Fargo. MSU beat the Bison 10-3 in a semifinal game many remember for its frigid temperatures: about 20 degrees at kickoff, single digits by the end and wind throughout, according to MSU. It got so cold, the water in the press box toilet froze during the game, Yawitz said.
"That was the coldest, most miserable conditions I think I've seen for a football game. The AstroTurf was solid frozen. It was just like a rock," he said. "I don't know how they played."
Yawitz and the Cats traveled to warmer climes a week later in Wichita Falls, Texas, where MSU beat Akron 24-13 for the national title.
Yawitz came to Bozeman after attending the University of Colorado and covering sports in South Carolina, even though he was a self-described news junkie who graduated from Colorado hoping to work on the less frivolous side of a newsroom. But papers wanted him for sports, so sportswriting it was.
It was hard for Yawitz to foresee his first full season on the beat ending in a national title, considering MSU went 5-5 in 1975.
Yawitz had even fewer reasons to believe in MSU's title chances eight years later. Under coach Dave Arnold, the Cats had gone 1-10 in 1983. But they were I-AA champions a year later thanks to sophomore quarterback Kelly Bradley, senior tight end Joe Bignell, senior defensive end Mark Fellows and a host of other players.
Led by Fellows and fellow D-linemen Tex Sikora and Troy Timmer, MSU beat Louisiana Tech 19-6 in the title game. MSU sacked Bulldogs QB Kyle Gandy 11 times, five times by Fellows.
"Sikora, I think it was, would turn to Timmer and say, 'Meet you at the quarterback,'" Yawitz said. "That poor guy was sacked so many times. They said they almost felt sorry for him after a while. Didn't keep them from hitting him all the time."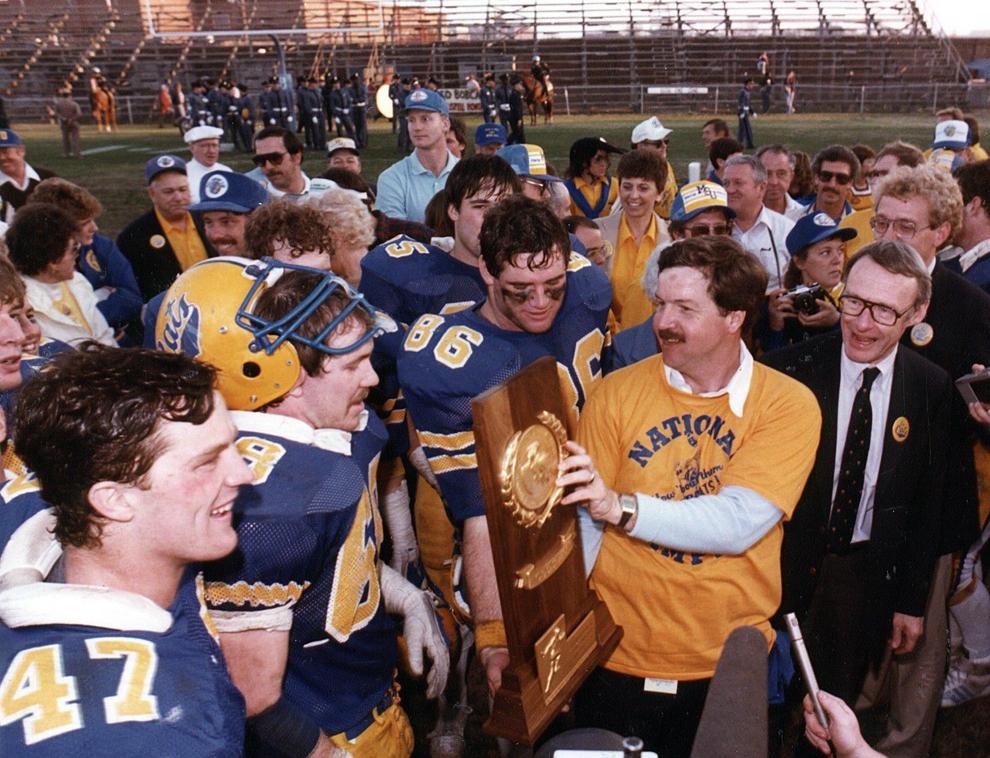 George Geise covered that MSU team for the Great Falls Tribune. His daughter, Gina, was born on April 1, 1984, which just so happened to be his 37th birthday.
Geise, 74, remembers "sitting in the 70-degree comfort of the press box at Reno H. Sales Stadium when MSU defeated Rhode Island" to reach the title game, he wrote last month for 406mtsports.com. On Dec. 18, Geise was in the same place — now Bobcat Stadium — for MSU's FCS semifinal game against South Dakota State. He and Gina, now 37, sat in the stands for that game, getting a sense of how the 1976 Grantland Rice Bowl felt. The temperature floated between 20 and 30 degrees during MSU's 31-17 win over SDSU on Dec. 18.
"A lot has changed in Bozeman over the past 37 years," Geise wrote. "But other things haven't changed, like the passion that MSU fans have for their team and their program. I'm here to tell you that 20,000 Bobcat partisans can generate plenty of passion — and noise. When they spilled out of the stands to celebrate following the final whistle against South Dakota State, it was quite the sight for sore eyes, and many of those eyes were filled with tears."
Ed West knows exactly what kind of passion Geise is referring to.
In 1984, West was a sports reporter for The Billings Gazette under Warren Rogers, who spent 28 years as The Gazette's sports editor. West, now 74, was tasked with covering the worst-to-first football team down the interstate. He remembers dictating his game story of the '84 title game over a payphone.
West had to catch a flight from warm South Carolina to freezing Bozeman shortly after he finished his story. He walked into a Bozeman airport full of joyous MSU fans there to congratulate the team.
"You could not move, literally. It was just so packed," West said. "You had to dodge people. That was one of the things that stuck out. I remember that vividly. And then I froze my ass off going home."
Yawitz described the '84 team as lightning to the thunder of the run-heavy '76 Cats. Bradley set the single-season program record for passing yards in '84, and Bignell set the MSU mark for most receiving yards in a season (Lance McCutcheon needs 37 yards on Saturday to break Bignell's record).
The '84 team was also lightning in a bottle — MSU went 2-9 in '85 and 3-8 in '86, Arnold's final season at the helm.
"We quit covering them" in 1985, West said. "They kept losing and Warren said, 'Ah, we're not going to go up there.'"
The quick rise and fall make the '84 Cats that much more remarkable, and their legend has grown as the title-less seasons have stacked up since then.
West retired from the Gazette in 2010, and Yawitz stepped away from the Chronicle in 2015. Yawitz left the football beat a few years after the '84 season, and he moved over to the news side in 1994. He did some part time copy desk shifts before retiring.
"I've set a record for longevity of that job that no one's going to beat, if they're smart," Yawitz said with a laugh.
Yawitz was happy to finally scratch his news junkie itch in 1994. He learned how much people cared about sports, especially in South Carolina, "but it's not life or death, whether they believe it or not," he added.
And yet, he often missed the frivolity of sportswriting.
"Because it's not life and death, it allows you to be a more creative writer in a way," Yawitz said. "You can have fun and push the envelope a little bit, whereas on the news side sometimes you really can't. So as I grew in the job, I realized that it was a really great job."
Few stories were more fun to cover than those 1976 and 1984 championship runs. Yawitz is grateful he got to interview Holland, arguably the greatest Bobcat of all time (he was a center and captain on the 1956 team). Yawitz's favorite memory from '84 was Joe Roberts' interception return for a touchdown in the semis, a play that turned a late deficit into a lead and is perhaps the biggest play in MSU football history. The frozen toilet water in the Fargo press box is much funnier to Yawitz now than it was then.
More than anything, Yawitz relishes the countless interviews he conducted and relationships he built with the people who made '76 and '84 arguably the two best MSU football seasons ever.
"I got to meet just a ton of great people," Yawitz said. "I'm glad it all worked out the way it did."
CORRECTION: A previous version of this story included the wrong location for the 1984 title game. That error has been fixed.