BOZEMAN — Montana State running backs coach Jimmy Beal is leaving the Bobcats for the same job at San Diego State, sources told 406mtsports.com.
The hire has yet to be announced by San Diego State. Beal wasn't immediately available for comment, and MSU doesn't comment on personnel changes before they become official.
Beal, 39, was MSU's running backs coach the previous three seasons. At San Diego State, he'll fill a position that has been vacated twice since last season. Veteran running backs coach/associate head coach Jeff Horton retired in January, and his replacement, Ron Gould, left less than a month after the Aztecs hired him to become RBs coach for the NFL's Los Angeles Rams.
Beal is the second position coach to leave MSU following the 2022 season. The other, offensive line coach Brian Armstrong, also took a job with a Mountain West Conference program in California, becoming the O-line coach at Fresno State in January. MSU replaced him with Al Johnson.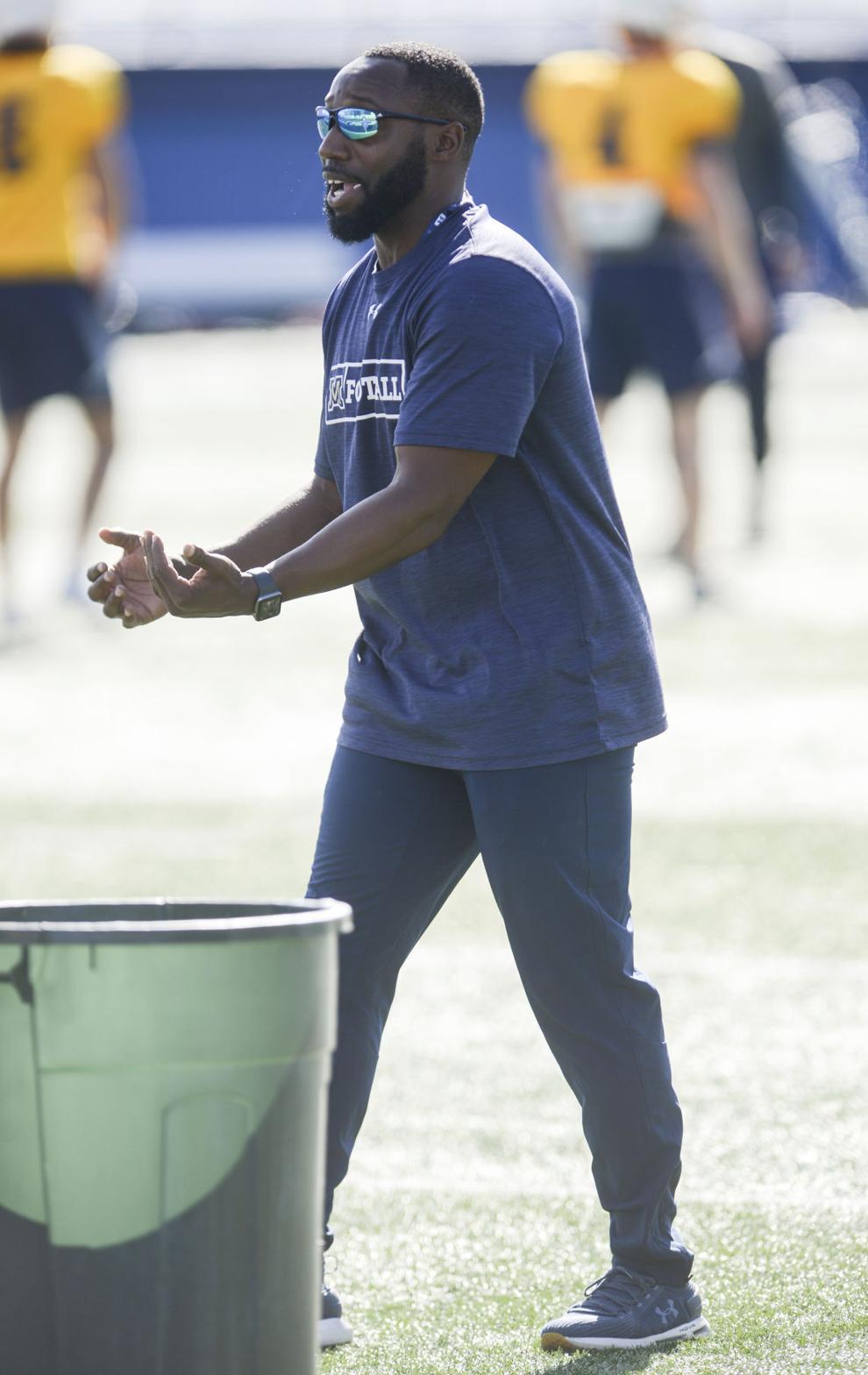 Beal started his playing career at MSU, where he lined up at running back in 2003 and switched to cornerback in 2004. The Los Angeles native then transferred to Rocky Mountain College and played two seasons for the Battlin' Bears, earning team MVP and most valuable running back honors as a senior. 
Billings is also where Beal began his coaching career. He spent 2005-07 as the wide receivers coach at Rocky and became the Battlin' Bears' running backs coach in 2008. He also served as the sprints coach for Montana State Billings' track and field team from 2006-09. He graduated from MSU in 2006 with a Bachelor of Arts in art education and earned a Master of Arts in sport management from MSUB in 2009.
Beal became a graduate assistant at Texas State in 2009, then served the next nine seasons as the running backs coach at Northern Arizona, which plays in the Big Sky Conference with MSU (he also coached tight ends at NAU from 2016-18). He spent the 2019 season at South Dakota State and was hired by the Bobcats the following year (South Dakota State and MSU faced each other in the 2021 and 2022 FCS semifinals).
MSU running back Kaegun Williams transferred from San Diego State prior to last season. He has yet to play in a game for the Cats due to injury.
Beal coached MSU's all-time leading rusher Isaiah Ifanse, who transferred to San Jose State in January. Ifanse missed the entire 2022 regular season after undergoing offseason surgery, and several other MSU running backs missed significant time with injuries, yet the Cats enjoyed their best rushing season in program history. Running backs accounted for more than half of their rushing yards.
The Aztecs went 7-6 last season under third-year head coach Brady Hoke (the former Michigan head coach was also at San Diego State's helm in 2009 and 2010). They finished the 2021 season with a 12-2 record and won Mountain West titles in 2012, 2015 and 2016.