BOZEMAN — The poor footwork, the mental lapses, the location in the country let alone on the field. Everything was out of place to Ty Okada.
If his entire team for whatever reason couldn't have competed, he was sure his coaches would've scoured Montana State's campus for potential cornerbacks before letting him play.
Walking on for the Bobcats, hundreds of miles away from his hometown of Woodbury, Minnesota, has been the most demanding challenge of Okada's life. That's not to mention all of the injuries he's recovered from and the multiple positions he's adjusted to.
All he had when he moved was himself and the belief he would one day be a standout Division I player. He's become exactly that.
Okada, a 5-foot-11, 185-pound junior nickelback, is second on the team with 63 tackles thus far and is tied for the team lead with two interceptions, one he returned for a touchdown, to go with five pass breakups and five tackles for loss. No. 3-ranked Montana State (9-1, 7-0 Big Sky) will lean on his steady presence in the secondary playing No. 7 Montana (8-2, 5-2) at noon Saturday at Washington-Grizzly Stadium in Missoula in the 120th Brawl of the Wild.
"Were there times in there when I was young where I maybe doubted myself? Absolutely. But I knew that my work ethic was going to get me somewhere," Okada said. "I knew if I stuck to it and ran with it that good things were going to happen."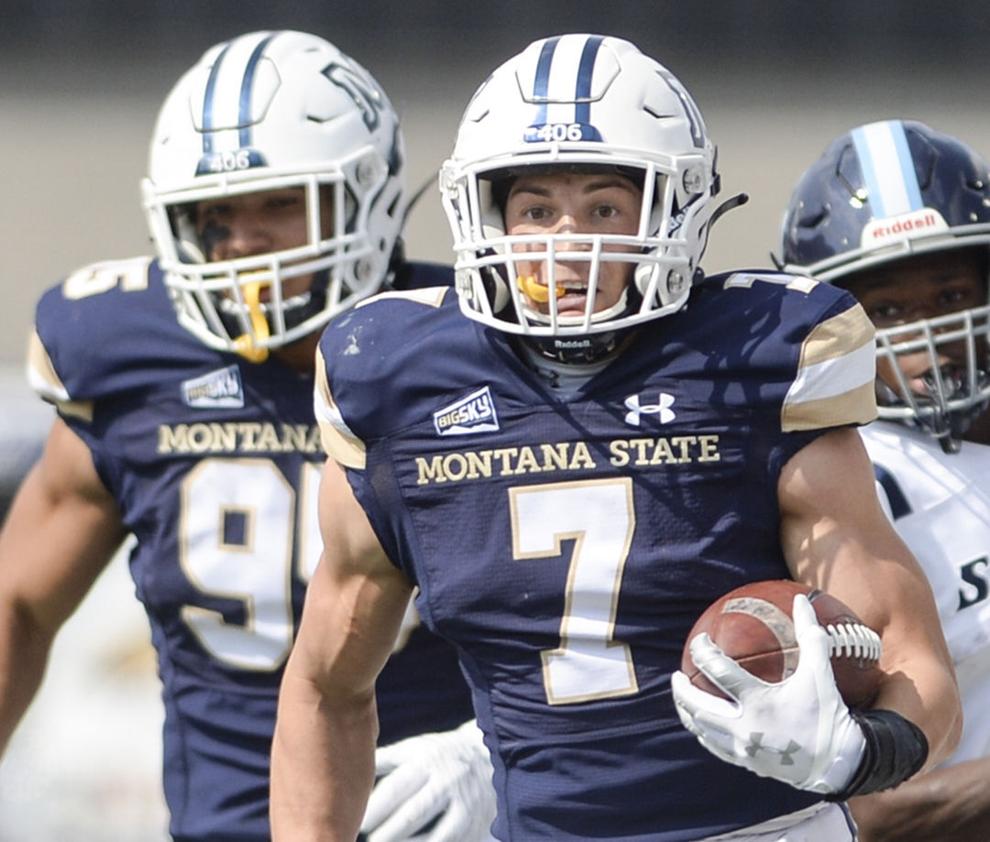 Okada's parents advocated for him to play several sports growing up. His dad coached his football teams, which built his love for the game. He relished learning the schematics of game plans.
He quickly grasped he could gain pivotal life lessons from the sport. One of them was how to overcome obstacles.
Okada's sports career was hardly ever clear. At East Ridge High, he was district offensive player of the year as a quarterback and earned all-conference awards in baseball and wrestling. He was likely the most naturally talented at wrestling, but football called to him.
He was determined to compete at a Division I school. His backup plan was playing Division III football and baseball. As he held out for that D-I opportunity, two Division II offers he once had were withdrawn.
Okada had already been accepted at MSU, but not for football. He happened across a brochure for the university and found Bozeman's mountainous scenery stunning. This was all before he ever knew he would play there.
Okada happened to know a coach for Eastridge rival Woodbury High who had connections to MSU's staff. The coach reached out on Okada's behalf and sent his film.
A mere day after signing day, when Okada easily could've agreed to compete in multiple sports for other schools, then-Bobcats defensive coordinator Ty Gregorak visited Okada. Though as a preferred walk-on, he would have his opportunity.
Was the chance to play at a packed Bobcat Stadium exciting? Was moving so far from home, from a family he was close with, nerve-racking? The answer to both was yes.
Okada had little time to linger on his distance from Minnesota, though. He soon dove straight into fall camp, and all he could think about was football.
"Just keep my head down, work as hard as possible, gain trust of my teammates and maybe prove to the coaches that they can trust me out on the field and off the field. Just making good decisions," Okada said. "I worked hard. I didn't get in anyone's way, but at the same time I was also very prepared to showcase what I can do."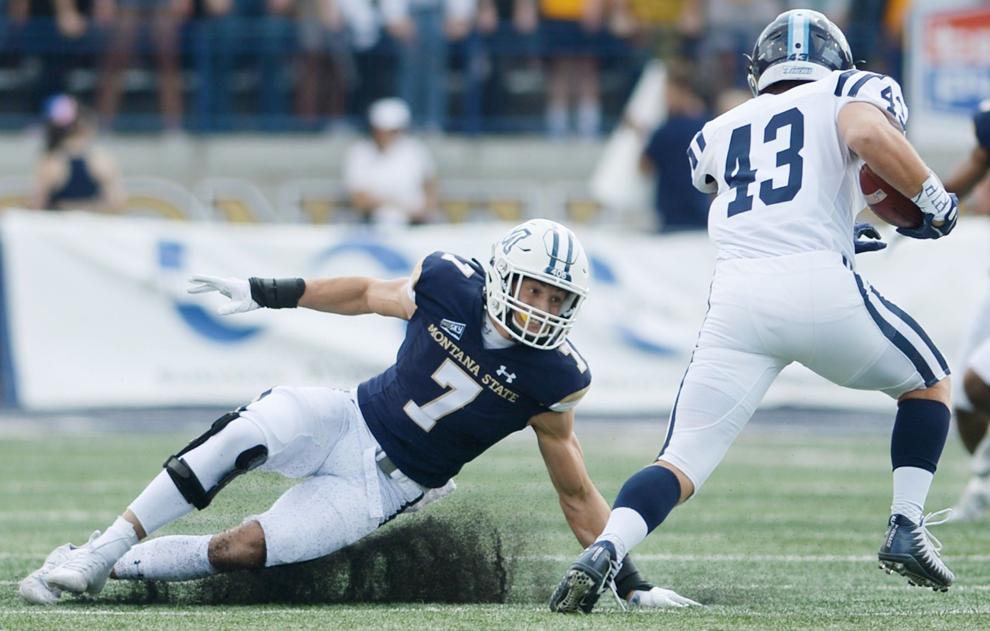 Okada acclimated to his teammates and the program rapidly. Within little time, he considered his new teammates brothers, most of whom were experiencing the same changes being away from home that he was.
As he redshirted in 2017, he prioritized his technique and reading defenses. Since he didn't play that much defense in high school, he needed to comprehend why plays unfold the way they do. He sought to understand how offensive coordinators attack coverages, specifically depending on the down and distance.
Okada mostly played on special teams in 2018 with few meaningful snaps at cornerback. But just four days before MSU's first-round playoff game against Incarnate Word, he was asked to line up at nickelback and defend slot receivers.
It felt surreal to Okada. He was grateful in reflection, especially considering that year he underwent finger surgery. But this wasn't his last ailment as a Bobcat.
His sophomore year, he was looking forward to more playing time. He had just been put on scholarship. He was in line to be a game captain for MSU's season opener at Texas Tech.
The Tuesday before that game, he tore his PCL.
Nonetheless, he played the last seven games of the season, starting the last two at safety. He tallied three tackles in four different contests.
Since then, Okada has had more time to rest with the Bobcats not playing in 2020 due to COVID-19 concerns. He sought out ways his body could sustain the hits of a season through proactive and preventative care. Those demands, along with his academic career as he's going to grad school to be a financial advisor, are even beyond the practices and team meetings he's present for.
"Preparation is key," MSU defensive coordinator and defensive backs coach Freddie Banks said. "Good things happen to those who work hard and those who prepare. You never know what's going to happen week to week, but you get the best chance and good things happen when you prepare well and you're disciplined."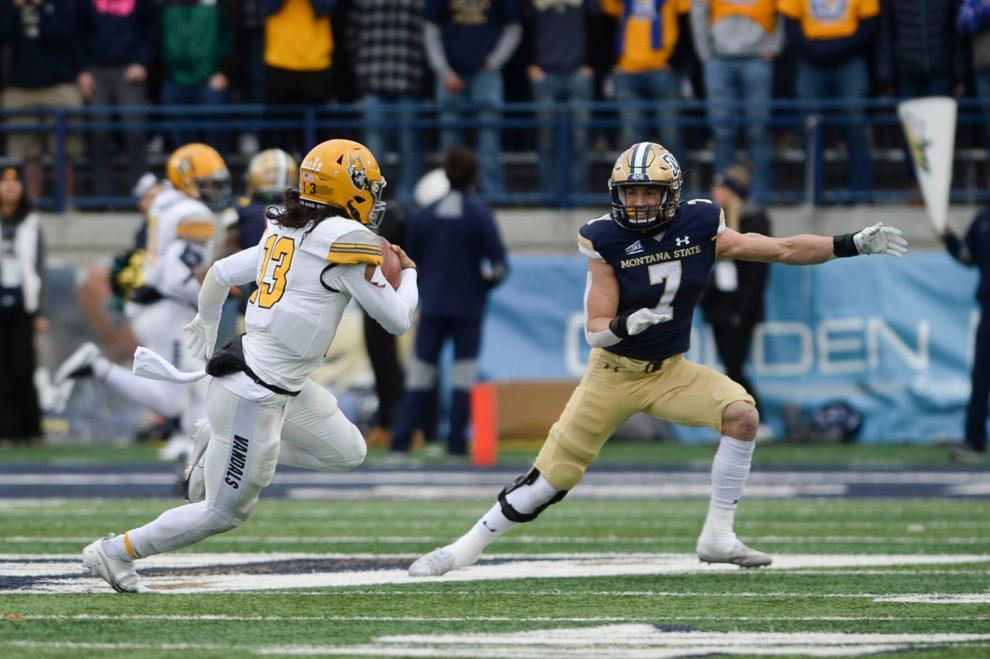 This has been especially crucial considering Okada's mentality. He said he's "not at all" afraid to tackle gargantuan opponents, whether that's wide receivers, tight ends or running backs.
Yet he's still arguably among the most consistent tacklers in the Big Sky. Okada credits his wrestling career. While the sport "sucks and it's not fun, it's definitely not for everyone," Okada said with a smile, it taught him body control and made him tougher and more confident.
"You could come up to me with the biggest person in the room and I would not be afraid of them, and wrestling taught me that," Okada said. "Even though there were a lot of times that I despised wrestling, I definitely owe a lot to it."
Okada was going to start the 2020 season at safety, but when Bobcats coach Brent Vigen arrived and the team's makeup changed, Okada was back at nickelback.
Aside from small adjustments, the transition has been smooth. Vigen called Okada "the key" for the Bobcats to have their best five defensive backs on the field at once while also defending the run as well as they have.
"I think it's a testament to Ty's ability," Vigen said. "Ty might not have the stature of a guy that is physically imposing, but he's probably as good of a tackler as we have. … Ty's really allowed us to play the defense like we want."