BOZEMAN — In this unusual offseason, Tricia Binford wants to celebrate each small victory. The season having a new start date qualifies as just that for Montana State's women's basketball head coach.
When the NCAA announced the college basketball season will start Nov. 25 instead of Nov. 10, Danny Sprinkle noticed a difference in how MSU's men's players practiced. Leading up to the announcement last week, Bobcat players worried there wouldn't be a season, their head coach said.
Now that a date has been set, there's a tangible event to look forward to.
"Our players, I can see a different level of energy and excitement to them," Sprinkle said. "It really kind of held that carrot out there a little more now that we know we're going to play Nov. 25. The energy has picked up."
The start date comes when 76% of Division I schools will have already wrapped up the fall semester. That means a lot less students on campus for players to interact with and less risk of contracting COVID-19.
But the start date was only one piece of the puzzle, as playing through the pandemic will pose issues all winter.
"There's still a ton to iron out," Binford said.
How often players will be tested for COVID-19 and how the rest of the season will be affected are among those topics.
On Friday, the NCAA announced a "guideline" that all players and staff be tested for COVID-19 at least three times per week on non-consecutive days. Though it's only a guideline, Montana State athletic director Leon Costello said last week that he wants the Bobcats to be following NCAA protocols.
This differs from the NCAA's stance on football, which required weekly testing for competition. In August, that requirement essentially forced the Big Sky Conference to move its football season to spring because many schools couldn't afford it.
Not only is testing expensive, but MSU's athletic department is bracing for a challenging year financially because of the likelihood of limited or no ticket sales. In the past month or two, though, access to testing has improved.
The three-times-per-week guideline "is predicated on the assumption that rapid testing capabilities will be readily available later this year," NCAA president Mark Emmert said in a press release.
On Sept. 17, Costello said MSU is testing 25% to 50% of its athletes every other week because it's the offseason in all sports.
He also said in a virtual press conference that day, before the guideline was announced, that he felt MSU is "in really great shape."
"Two months ago I don't know if I could have said that," Costello said. "But right now, I think we're in a really, really good spot to be able to do it once a week. That's what we were planning on to start with but if it has to be more, we will work with our partners to make sure that we have the access and the ability to get that testing done so it meets the NCAA minimums."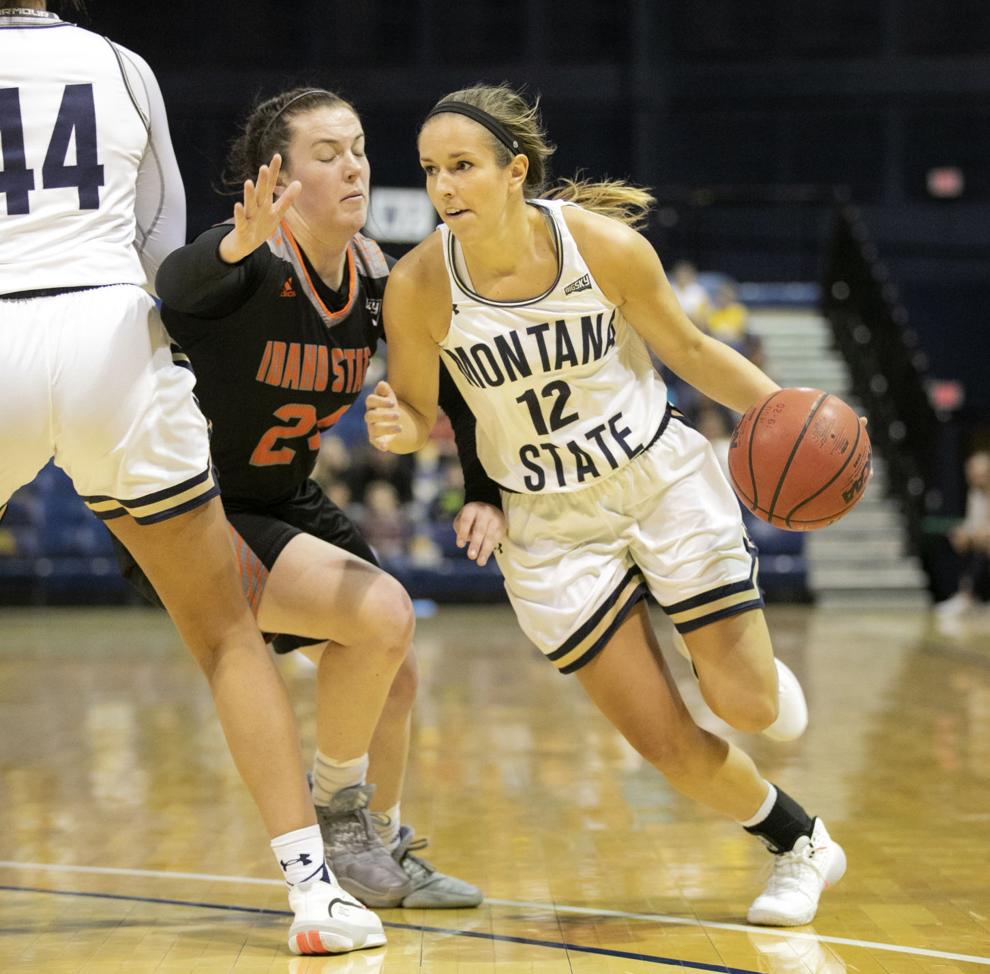 Aside from testing, Binford and Sprinkle are both working on their schedules. Sprinkle said the schedule is "kind of a mess" because of the adjustments. Binford said she had a rough outline of a schedule, but now has to alter games because of the two-week delay.
In May, the conference announced it would reduce the conference basketball season from 20 games to 16 to save money this year. Binford said she's heard talk of potentially moving back to 20 games. When asked about this possible change, Big Sky Conference commissioner Tom Wistrcill said, "Everything is on the table right now."
In order to save on testing, teams may squeeze several games into small time frames. Binford is worried that may lead to injuries. She also wants to plan for a situation where players may be required to quarantine if they test positive or are in close contact with someone who does.
"I think you're just trying to get out in front of all possible scenarios on the table," Binford said, "and then you're trying to alleviate your kids having to think about any of it and just get to play basketball."
In order to prepare for a quarantine scenario where practice time may be lost, Binford said she might try to implement offensive and defensive philosophies earlier on than usual.
Sprinkle, meanwhile, is focused on incorporating his team's seven newcomers to his preferred style.
"Our biggest goal right now is I want them to play so hard that we have to tone them down," Sprinkle said.