Saturday night, as Montana and Montana State worked through the first few minutes of the second half in the 300th Cat-Griz men's basketball game, the game shifted in its dynamic.
The first half, of course, was filled with both teams firing up 3-pointers from around the arc without hesitation and making them — they combined to go 15 of 24 in that period. The second was not, as Montana and Montana State hit just four combined triples.
Part of this was simply Grizzly swingman Sayeed Pridgett passing out of double teams early in the game and Bobcat guard Harald Frey doing what he does best.
It was also because sophomore big man Jubrile Belo was battling foul trouble from nearly the tip, which meant much of the offense for Montana State was going to have to come from Frey and junior guard Amin Adamu.
Adamu struggled from the field, especially in the second half, when he shot just 2 of 8 from the field. The second period then turned into an offensive struggle for both teams, as the Grizzlies and Bobcats combined to shoot 17 of 50 over the final 20 minutes.
"I didn't think — I gotta pick my word right here — we weren't tough," Montana State head coach Danny Sprinkle said. "We weren't very tough. Whether it's driving through contact and getting the ball to the rim or getting to the spot we want to get to, I thought they kinda dictated, especially the first 20 minutes.
"The second 20 minutes I thought we came out and had a little more fire. We finally got some stops, got them to miss some shots which helped get us back in the game … Gotta get a couple stops. If we would have got what we call a kill, three stops in a row, you never know what's going to happen in a game like this."
Despite Pridgett having a quiet first half, by his standards, Montana State made the adjustment to start playing him one-on-one later in the game. While this helped prevent Montana from doing much from behind the 3-point line later in the contest — the Grizzlies were 1 of 5 from 3-point range in the second half — it got massive contributions elsewhere.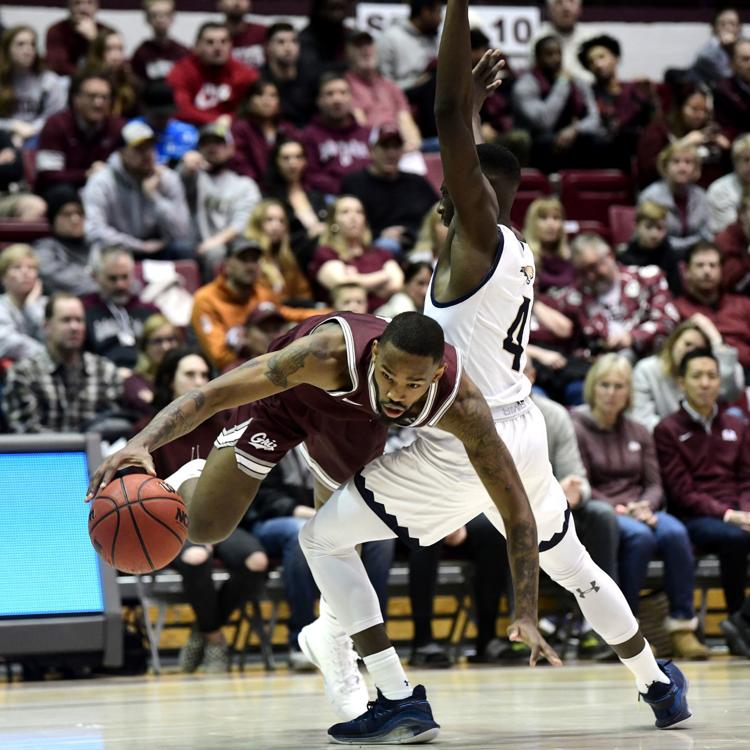 True freshmen Kyle Owens and DJ Carter-Hollinger were part of those contributions and the pair of forwards played a strong second half.
Owens scored five of his 14 points in the second half while also securing four rebounds in 11 minutes during the period. Carter-Hollinger played 19 of his 32 minutes in the second half, scoring seven total points and hauling in nine boards for the game.
Owens and Carter-Hollinger were the only two players to score more than two points in the second half outside of Pridgett.
"We've struggled rebounding the ball and (Kyle Owens) came in and gave us some energy and went and got his hands on some balls and defensively I thought he was in the right spots," Montana head coach Travis DeCuire said. "He's done a phenomenal job this year of understanding the scouts and knowing what we're doing defensively and being in the right places.
"There's a lot of trust in him at that point and tonight I think he came ready to go, got his hands on some balls and took advantage of his opportunity on the floor."
Cat-Griz is a tough task for any freshman, but DeCuire was happy with how his young players handled the pressure. Josh Vazquez gave Montana 13 minutes, mostly at the point guard spot, while Owens was a team-high plus-21 in his 25 minutes. The 25 minutes were the most he played since he got 26 in a win over Sacramento State on Dec. 30. The 14 points tied a career high, which Owens set against Montana Tech in the fourth game of the season.
One of the themes of this year for Montana has been how quickly the younger players have acclimated to the college game and it was fully on display against Montana State.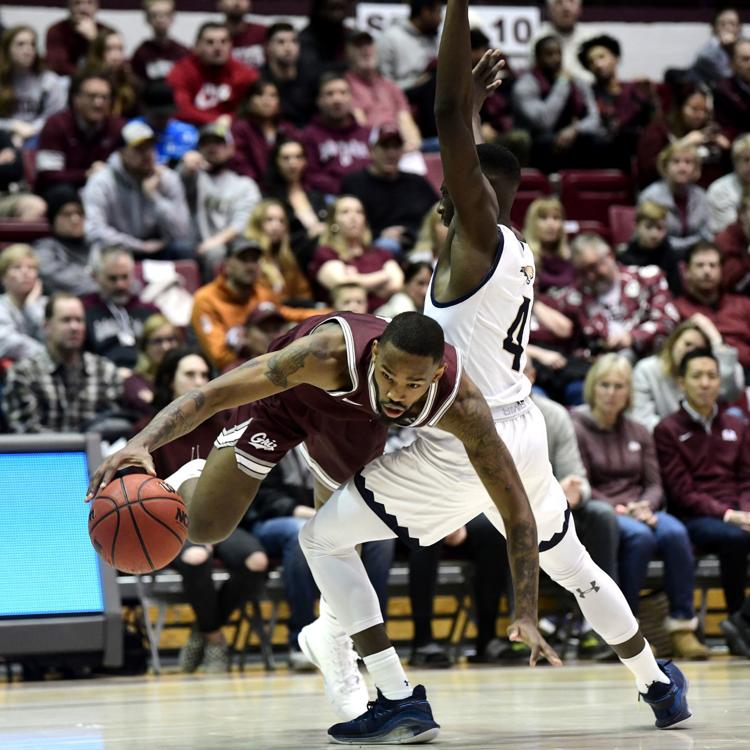 "I haven't been involved in too many games that have more energy than this," DeCuire said when asked how his freshmen responded to the pressure. "It maybe helped with the quick turnaround because you don't have that full week of buildup, but these guys have played in big games. In Southern California, those guys played against high level players and I think that's been a huge advantage for these freshmen."
Added Owens: "I think it's the most fun game I've ever played in. I mean just the arena, the whole atmosphere, everybody cheering, loud gym, I think this place would be it."
Montana State did not have much of an answer for Pridgett, Owens and Carter-Hollinger for long stretches of the second half, especially on defense.
With arguably the Bobcats best big man — Belo — in foul trouble and not generating points near the rim, it got difficult for the team to do much of anything other than hope Frey made another 3-pointer.
Playing 39 total minutes, it was an exhausting end of the game for Frey and the fatigue of taking 17 shots and 15 free throws was clearly wearing on him. With the rest of the Bobcats struggling to shoot in the second half — non-Frey Montana State players were 5 of 14 from the field — Montana was able to hold off several runs and win the game despite scoring only 24 points over the final 20 minutes.
"We challenge ourselves to play harder than our opponent and as hard as we constantly could and if we focused on that and shared the ball, we'd probably be fine tonight," DeCuire said. "I think we did both of those things probably as well as we've done them all year."