Sayeed Pridgett is an all-time Montana great. What more is there to say? Just appreciate him and his family taking the time to speak with me. - Jordan Hansen
---
MISSOULA — Seconds after Sayeed Pridgett dunked the ball in a game for the first time, he was scolded by an official for doing so.
He was around 4 or 5 years old at the time, playing in a Bay Area AAU youth developmental league called the Oakland Rebels with 6-foot rims. As his brother, Terry Pridgett Jr., and father, Terry Pridgett Sr., recall, it was a coast-to-coast, two-handed slam not so different than those the Montana senior has thrown down throughout his storied career with the Grizzlies.
As Montana begins play at the Big Sky Conference tournament Thursday in Boise, Idaho, and Pridgett nears the end of his career, sooner or later one of those dunks will be his last in a Griz uniform and then they will fade into memory like those when he played for the Rebels.
But like he did with his AAU program and later at El Cerrito High School, the talented swingman has made a deep mark in Missoula. He will leave in the top four in points, top five in steals and will likely finish with the fifth-highest single-season scoring average in school history.
His place on the court has changed throughout the years, but there has been a consistent lesson and a mindset Pridgett has embraced in every part of his life.
"Nothing is going to be given to me," he said. "Knowing that nothing is going to be given to me and just knowing that if I give my all, I can do whatever you want. If you can put your mind to it, you can make it happen."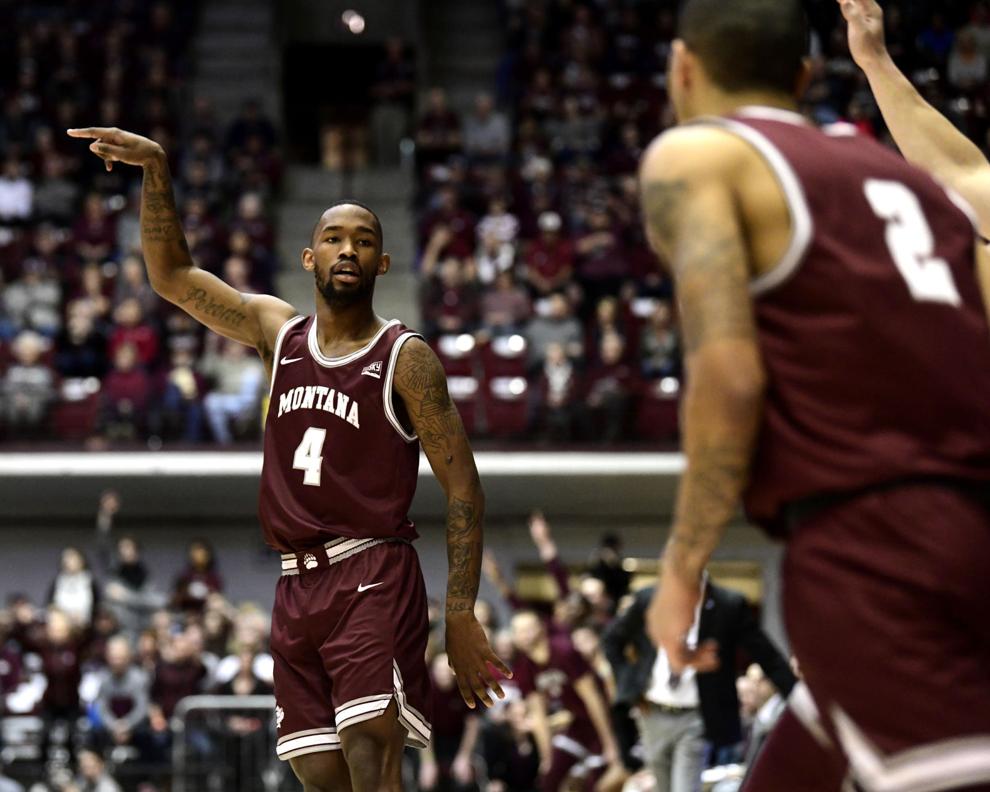 That is a mentality he gets from his father and mother, Perona Thomas, and has been with him throughout his life. Growing up in a one-bedroom studio apartment that wasn't big enough for the family of four, there were plenty of challenges.
Poverty was a consistent factor in Oakland. So was the beckoning of a thousand different types of trouble.
Pridgett, though, says his parents held on to him tightly and made decisions that helped keep him on the path to his goals.
One was going to El Cerrito over McClymonds High School. Former Grizzly star and Bay Area standout Will Cherry went to McClymonds, as did Bill Russell and a number of other standout athletes.
"They didn't let me do some stuff so I would be able to not get caught up in the streets or do anything like that," Pridgett said. "I originally wanted to go to McClymonds because of (Cherry), and, my parents were just like, nah, and at the time Oakland was pretty bad, so that's why I went to El Cerrito. It was far away from home, and I knew some people there, so they didn't think I'd get attracted as easily."
While he did fit into the new school in the smaller town of El Cerrito, the transition between middle and high school was tough, as it is for many kids. He started off coasting a bit in school and was simply not taking the time for school work or study.
His grades slipped, and he was ineligible for the first part of his first high school basketball season. Pridgett's father would not even talk to him about the sport.
"I was just slacking off because I was good in sports and I was thinking everything would come to me easy, but it didn't," Pridgett said. "I was kinda falling off with my grades and my dad didn't talk to me about sports for a long time. So that's what made me work even harder in both school and sports."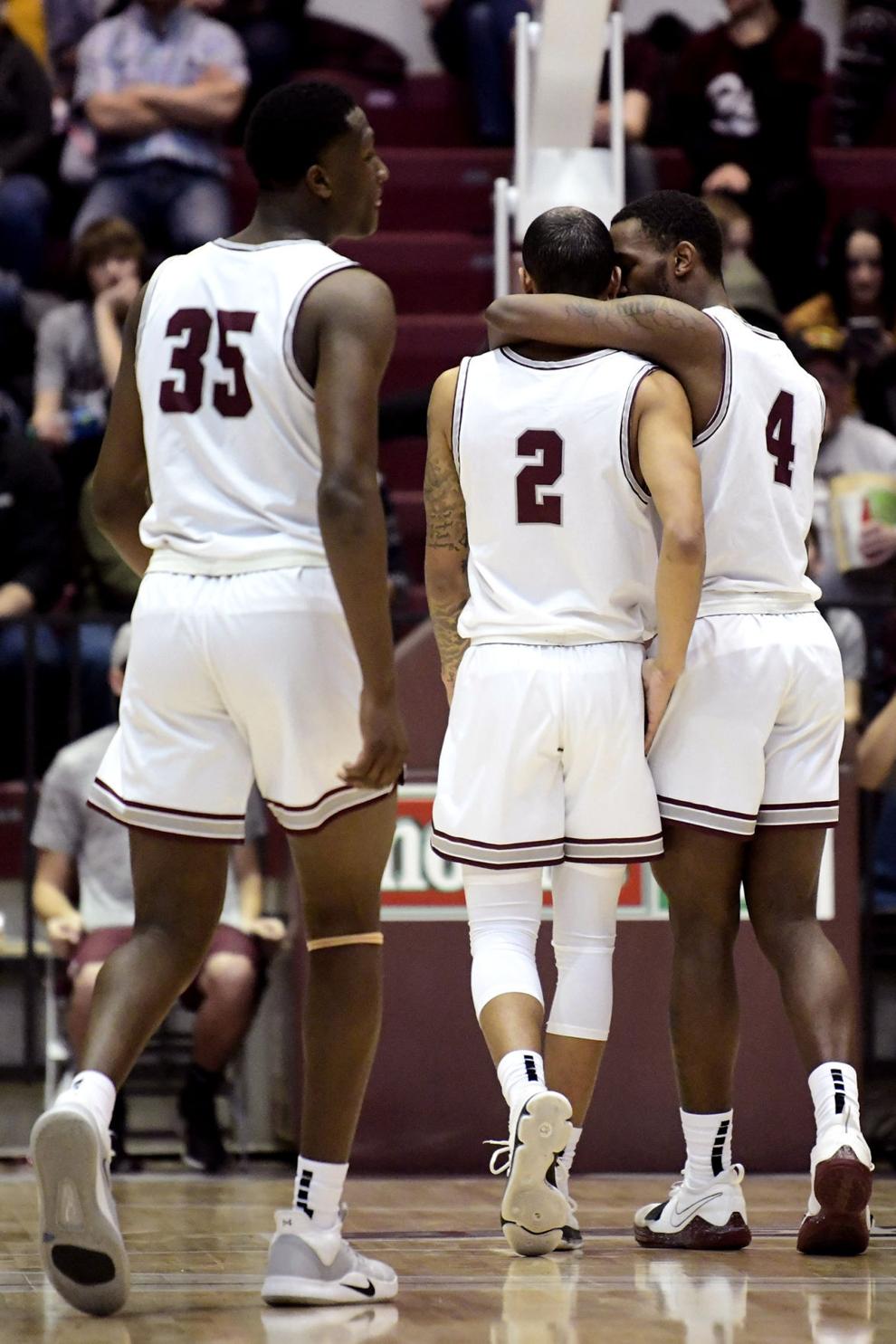 Instead of being upset, Pridgett found a way to turn his academic ineligibility into a positive. He watched, and he learned, and by the time he became eligible he was closing in on a starting spot as a freshman.
From there, Pridgett's career took off. Originally recruited to Montana as a combo guard, the post moves he had learned when he played as a big for the Oakland Rebels paid off, and that influence in his game can even be seen today.
Pridgett has a thousand variations of pump fakes and dazzling moves under the basket. Some are influenced by Michael Jordan and, even now, Pridgett will still search up old highlights on YouTube and try to add a few more moves to his repertoire.
His favorite NBA player is Kevin Durant, but there are influences from DeMar DeRozan, Steve Nash and Chris Paul in his game, among many others.
"You have to know the history," Pridgett said. "If you say you love something, you have to know the history about it. So just being able to watch generations after generations, I definitely know a lot."
As his play improved, recruiting mail started pouring in. Montana head coach Travis DeCuire had been recruiting him since eighth grade, when he was an assistant at California.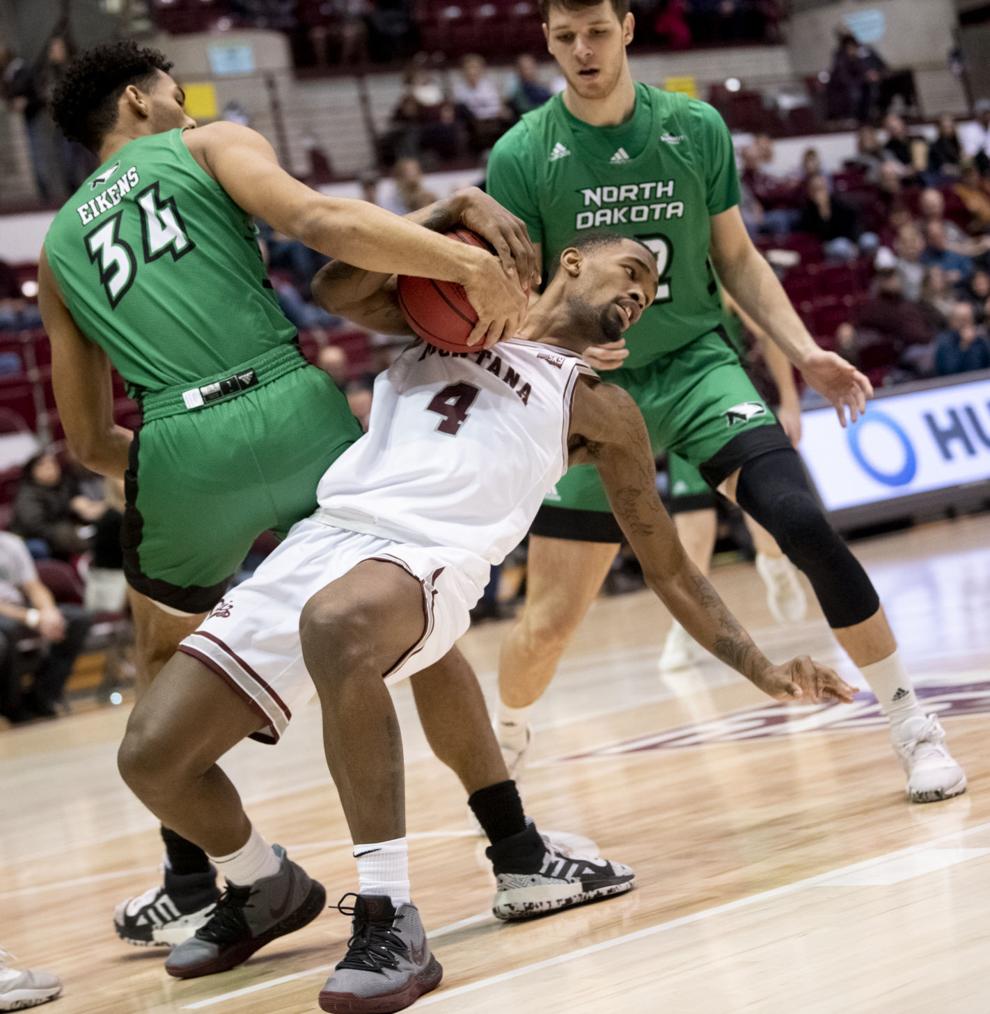 But he wasn't the only one. Weber State, fresh off a run of success with Damian Lillard — who also got his AAU start with the Oakland Rebels — wanted Pridgett badly. Oregon State came calling, as did Creighton, a host of other Big Sky schools, and Saint Mary's and San Francisco.
Montana sent mail nearly every day, and Pridgett had quite the recruiting visit. It was Aug. 29, 2015, and the Grizzles were hosting North Dakota State in football on ESPN.
Montana won that memorable game and the basketball team had a ring ceremony to commemorate winning a share of the conference title the previous season.
"Me and my family came here on my visit, and they just made it feel like we were at home. They embraced the family aspect, the community was great," Pridgett said. "I felt like I had one of the best visits in Griz history."
Pridgett Sr. added: "When it came down to the decision, it was loyalty … they sold us on the dream of being a family, and that's what it's ended up being. I will say, the process of this being, you're going to have trials and tribulations with this. There's been some good times and there's been some bad times and fortunately it's been good at the end."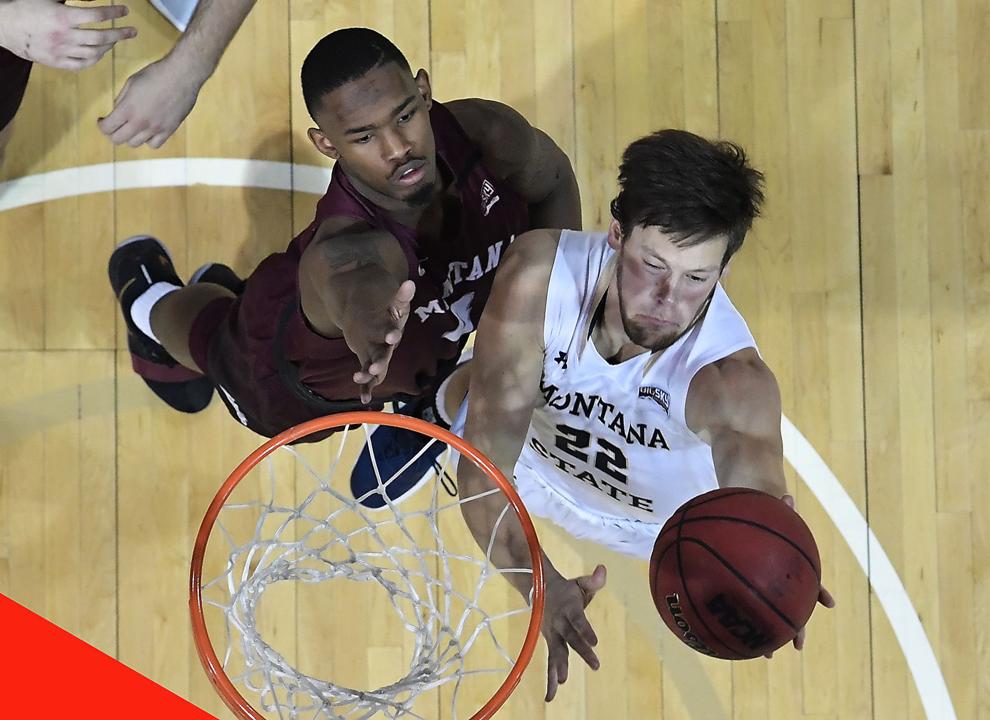 The good times included two consecutive trips to the NCAA tournament that came after winning the Big Sky tournament. Pridgett was important in both of those runs, leaning into the role as the sixth man in the 2017-18 season and as a starter last season.
Now he has embraced the role of conference star as the third-seeded Grizzlies (18-13) look to make yet another a run.
"I think his skillset is fairly similar to when he got here, but he's evolved in who he is as a leader, on the defensive side of the ball, but also waiting his turn and knowing that late in the year we might need more out of him than we did early in the year," DeCuire said. "That's part of which makes him so special."
It's no secret Pridgett will be missed, though his legacy, it seems, will live on. The leadership DeCuire mentions can be seen on the floor, when Pridgett is mentoring a young player such as DJ Carter-Hollinger, who was recently voted Freshman of the Year in the Big Sky.
While sometimes the love coming from him can be tough, there are countless moments where Pridgett will pull a younger player aside after a bad possession during a break in play and say something encouraging. In his eyes, mistakes are to be learned from, not demonized.
He certainly will not tell them off for dunking as he was so many years ago, though there have been a few miscues on throw-downs this year that have earned a quick rebuke from Pridgett or DeCuire.
At the end of the day, though, Pridgett is passing on what he has learned through the different challenges in his life. There's a piece of advice he gives to the younger players, one that has sustained him through the years.
"Stay the course," Carter-Hollinger said when asked. "No matter what, keep your head up, keep working, everything will pay off."