MISSOULA — Watch 10 seconds and you're bound to get goosebumps or misty-eyed.
It's just unavoidable if you're a fan of the Montana women's basketball team.
Next fall, the much-anticipated documentary, "The House That Rob Built" is expected to air on Montana PBS. It'll remind you of something from ESPNs "30 for 30" series, only this one was made right in our own backyard.
The subject is former Lady Griz coach Robin Selvig. A lot has been written about him over the past four decades, but there's new stuff you'll learn in a film that includes interviews with everyone from Jud Heathcote to Tricia Binford to countless Lady Griz and even the Missoulian's Sports Columnist — disproving the notion good looks were required to get on camera.
If you didn't admire Selvig before, never paid much attention to Lady Griz basketball and never will, you still might want to watch this film. It's like a how-to manual on humility and kindness in the face of amazing success.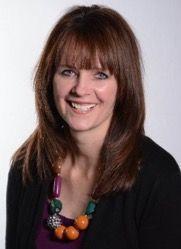 "We all know he was intense and competitive, but he knew how to lose as well," offered Megan Harrington, who grew up just down the street from Selvig in the Rattlesnake area, played for the 38-year skipper in the 1990s and serves as producer of the documentary.
"His competitiveness doesn't override his class. My mom has watched about every cut of the film, and she said, 'He has such a soft heart.' It isn't something you always see in the public eye."
When Selvig retired three years ago, Montana was the third-toughest place to play NCAA Division I women's basketball in the country. Think about that for a second: Tougher than Palo Alto, California, and South Bend, Indiana.
One of Harrington's goals in making the documentary was to underline how unique Missoula was in 1978 when Selvig took over as UM women's basketball coach. This former Griz hoopster from Outlook treated his athletes like athletes, bypassing gender stereotypes that seemed set in stone.
"We had a coach that said, 'I expect more from you than has been expected before,'" Harrington said. "The community and the fan base, to see how it started and how he built that and the women that played before me and how they had to win and show what they were capable of to start the fan following ...
"I think in '84 was the Oregon State game when 4,000 people showed up and no one knew 4,000 people would show up. To talk to the women who played at that time, the emotion of seeing people come to watch them play, I can't imagine how overwhelming it was for them."
If you've followed high school basketball over the years, you may recall a time when girl-boy doubleheaders were common in all classes. You've probably noticed the crowd often grows the closer the girls game comes to its conclusion. It gives the girls at least the feeling the large crowd is there for them.
The same scheduling was used for Montana women's and men's games long ago. Until Selvig took over.
"Robin wanted to get away from that," Harrington said. "He wanted the Lady Griz to stand on their own."
We don't want to give away too much of the good stuff, so let's be patient for just a little longer. This has been three years in the making, and it has required a lot more work and financial planning than you'd ever imagine for Harrington & Co.
Here's hoping Robin's rare sense of humor shines through. Here's hoping the film is so big that PBS and ESPN opt to show the documentary nationally.
Most importantly, here's hoping this little 58-minute flick inspires a new generation of Montana girls to dream basketball dreams.
"It's little girls that had something to look up to — girls that didn't care if they had the best shoes or practice gear," Harrington said of Selvig's teams. "They'd go outside and shoot on gravel.
"That's what it's about. Just a reminder of really the beauty of sport. I hope sports never loses that goodness and purity."
Harrington, who resides in California but comes back to visit often, wishes to thank Family Theater Productions for providing the funds required to finish the film. Funds are still needed for marketing and distribution. If you wish to help, or learn more about the documentary, log on to: www.TheHouseThatRobBuiltMovie.com