MISSOULA — Former Montana women's basketball player and assistant coach Jace Henderson, who was hired in May to coach the Missoula Big Sky varsity girls basketball team, has elected to play pro basketball instead.
The Billings native will compete for a team based in Puerto Rico.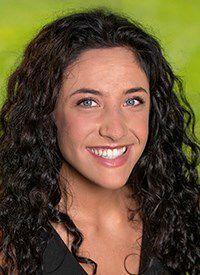 "After careful consideration, I will be resigning my position as the head girls basketball coach at Big Sky High School," Henderson related in a text message to the Missoulian and 406mtsports.com. "The commitment of being a head coach takes a large investment of time and energy, in which I do not feel is best for my mental health at this time.
"I want to thank (Big Sky AD) Sabrina Beed and the Big Sky community for their unwavering support throughout these past months. It is clear that Big Sky athletics is surrounded by incredible leadership, students, and parents. I look forward to continuing to watch the program grow under new leadership."
Henderson was a five-year student athlete at Montana, playing one year of volleyball before spending the next four on the women's basketball team.
Three times she was voted by her teammates as the Shannon Green Most Inspirational Player and twice was voted the team's Mary Louise Pope Zimmerman Most Valuable Player. 
Henderson was named second-team All-Big Sky Conference as a senior, when she averaged 12.0 points and 8.6 rebounds per game. She shot 56.1% that season, the second-best performance in Lady Griz history. 
Henderson is a 2014 graduate of Billings Senior. Her dad, Brian, was the women's basketball coach at Rocky Mountain College in Billings for 13 seasons. 
Henderson endured a tragic event this past spring, just weeks after being hired to coach at Big Sky. Her fiancée, former Griz football standout Jesse Sims of Stevensville, died in an ATV accident. He was 24 years old.
"I want to once again express my appreciation for the love, support, and understanding from the Big Sky family," Henderson offered.
Beed said she is currently interviewing candidates for the vacant Big Sky head coaching job and hopes to hire someone by the end of next week.
"We continue to support and root for Jace and wish the best for her," Beed said. "We support her decision and we appreciate her support of Big Sky athletics."