MISSOULA — Zach Payne is no stranger to the Montana men's basketball program.
In fact, he had a front-row seat to a pair of victories over the Grizzlies just this past season.
Payne spent last season as an assistant coach on Barret Peery's staff at Portland State, a season in which the Vikings swept their meetings with the Griz. Notably, the first time Portland State topped Montana was Jan. 5, which snapped UM's 20-game home winning streak.
And despite being the new guy on UM's coaching staff, Payne admits he'll get in his subtle jokes when teasing his new colleagues about those wins.
"We talk about it every now and again," Payne said with a big grin on Tuesday afternoon at the Grizzlies' summer camp. "Obviously I would've much rather have won the Big Sky regular season championship and tournament, but it is nice that we were 2-0.
"I jab at them a little bit about it, but it's all in good fun."
Payne joined the Grizzlies at the beginning of June as the newest addition to the coaching staff. He replaces Rachi Wortham, who spent three seasons with the Grizzlies after coming over from Oregon State. 
Payne, a native of Danville, California, played high school basketball at De La Salle High School in Concord, California, and spent two years at Diablo Valley College before finishing up at NCAA Division III Whitworth in Spokane, Washington. After his playing days were done, Payne spent three seasons as an assistant at Whitworth alongside coach Matt Logie. Logie is now the head coach at Point Loma Nazarene University in San Diego.
It was at Whitworth where Payne first met Montana coach Travis DeCuire. Logie and DeCuire are close, and Payne met DeCuire when the Pirates came over and played against the Griz in exhibition games. 
Payne also knew the rest of Montana's assistants from prior meetings. Associate head coach Chris Cobb is also a Bay Area native, and Jay Flores and Payne had crossed paths as coaches at the lower divisions. 
"This had always been a program that I had circled that I would like to work with," Payne said. "When the opportunity came available, I was excited to jump on it. 
"I had a great experience last year with Portland State, but I'm also really fired up to be here."
After three years at Whitworth, Payne spent two seasons as an assistant at Western Oregon, a Division II school that competes in the Great Northwest Athletic Conference. The GNAC is seen as one of the toughest conferences in Division II and features schools like Seattle Pacific and Montana State Billings. 
From there, he jumped to PSU.
"I always wanted to get to the Division I level. I wasn't a Division I player, but I always knew I wanted to coach at the highest level possible," Payne said. "I was really happy with the experience I had at Division II. I think starting your coaching career is really beneficial because there's less people on staff so you have an opportunity to do everything.
"I felt really prepared going from Division II to Division I and there wasn't anything that caught me super off-guard."
And when DeCuire called asking if Payne wanted the job, he couldn't say no. He said this transition has already been an easier one because of his previous experience at the Division I level and his familiarity with the Big Sky Conference. Payne moved to Missoula at the beginning of the month, and he will soon be joined by his girlfriend and 5-month-old daughter. 
Since he's arrived, Payne said he's dived in head first with the program. He's helped with individual workouts, recruiting and a few camps as well. 
"I just saw this as an opportunity to work with guys who I've had previous relationships with," Payne said. "I have a ton of respect for Travis, and I think he's a really good head coach. I'm excited to be here in Missoula."
Worster reopens recruitment
A local basketball standout appears to be veering from the Griz. 
According to a report from Verbal Commits, Missoula Hellgate rising senior Rollie Worster has decommitted from Montana's men's basketball team and is reopening his recruitment. Verbal Commits is a national website that tracks college basketball recruiting and transfers.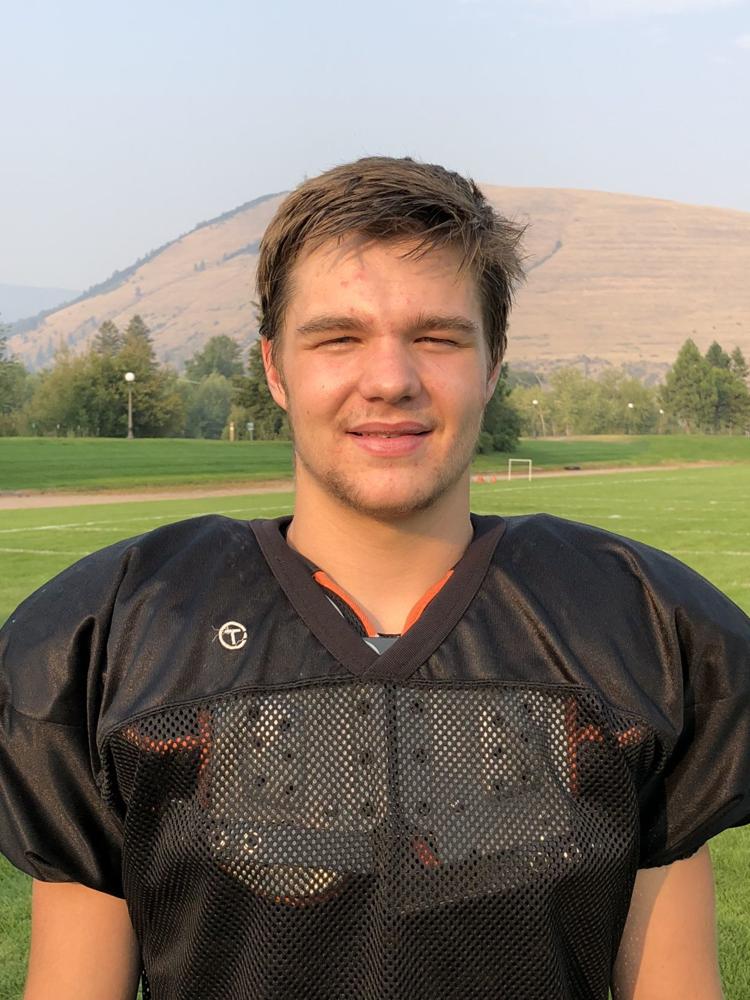 Worster verbally committed to the Griz during his sophomore year at Hellgate. He has since blossomed into the state's best Class of 2020 basketball prospect and won the Montana Gatorade Player of the Year award as a junior in March after leading the Knights to the Class AA state championship game, where they fell to Bozeman on a buzzer-beater. 
In this most recent campaign, Worster averaged 22.2 points, 5.9 rebounds, 4 assists and 1.3 steals per game. His scoring led Class AA as the Knights finished the season 21-2.
2020 Hellgate (MT)/Montana commit G Rollie Worster is reopening his recruitment.

— Verbal Commits (@VerbalCommits) June 21, 2019
Also a standout on the gridiron, Worster was a first-team all-state safety last season for the Knights and was honorable mention at quarterback.
Multiple attempts to reach Worster and Hellgate coach Jeff Hays for comment were unsuccessful.
With Worster decommitting, Australian duo Hunter Clarke and Josh Bannan make up Montana's known Class of 2020 commits so far.
Miller leaving program
Tony Miller's career as a Griz appears to be over before it even began.
Verbal Commits also reported last Thursday that Miller would be leaving the program. A spokesman for the athletic department confirmed that report to 406mtsports.com.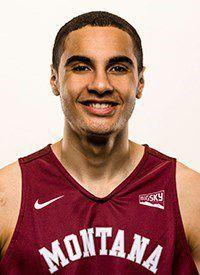 Miller transferred to Montana after two seasons at Seattle Pacific, where he starred. The Woodinville, Washington, native was the GNAC Freshman of the Year in 2016-17 and averaged 19 points and 9.7 rebounds per game. In his sophomore year, he averaged 18 points per contest but only played in 12 games because a shoulder surgery forced him to miss most of that season. He converted 37 percent of his attempts from 3-point range as a sophomore.
Miller sat out this past season due to transfer rules but there were high expectations for him heading into the 2019-20 campaign. The 6-foot-6 Miller looked good in practices and could've been a candidate to crack the starting lineup thanks to his size and ability to shoot from long range.
With the departure of Miller, Montana only has 12 of its 13 scholarships filled for next season with rising seniors Sayeed Pridgett and Kendal Manuel, junior Timmy Falls and sophomore Mack Anderson returning as the main rotation players. Eddy Egun, who redshirted last year as a true freshman, will be available as will Turkish forward Yagizhan Selcuk, who will be able to play in December since he was a mid-year transfer last season.
Montana has three incoming freshmen on scholarship in guard Josh Vazquez and forwards Kyle Owens and Derrick Carter-Hollinger. Grad transfers Jared Samuelson and Jahshire Hardnett are also coming in for their final season of eligibility. San Jose State transfer Michael Steadman rounds out the group. Steadman will sit out the 2019-20 season before playing in his final season in 2020-21. Freddy Brown III, Peter Jones and incoming freshman Jett Briceno are all walk-ons.