MISSOULA — University of Montana student-athletes are nearly set to return to on-campus strength and conditioning workouts.
In a plan obtained by 406mtsports.com and the Missoulian, UM athletic performance staff laid out a stringent series of procedures and regulations in four documents sent out to parents and students on May 15 for a return to voluntary workouts.
Montana athletic director Kent Haslam said the Grizzlies would not necessarily close down the facility if a student-athlete tests positive for COVID-19.
The locker room will be closed for the summer, as will the Nutrition Center. Student-athletes are required to bring their own water as the water fountains will be closed.
Grizzly football players will do an individual check-in day on May 31 with June 1 set as the date students can return to the Champions Center. They will, at the beginning, be the only student-athletes allowed to use the athletic facilities. Montana director of athletic performance Brandon Ronan said other sports would be added later on in the season.
Montana head men's basketball coach Travis DeCuire has said he expects his players to report on June 29. 
Despite the state of Montana set to enter the second stage of Gov. Steve Bullock's reopening plan, out-of-state arrivals will have to observe a 14-day quarantine as that order expires. In-state student-athletes also would have to observe a 14-day quarantine if they've traveled out of state.
Once the athletes get back in the 51,000-square-foot Champions Center, there will be a variety of restrictions.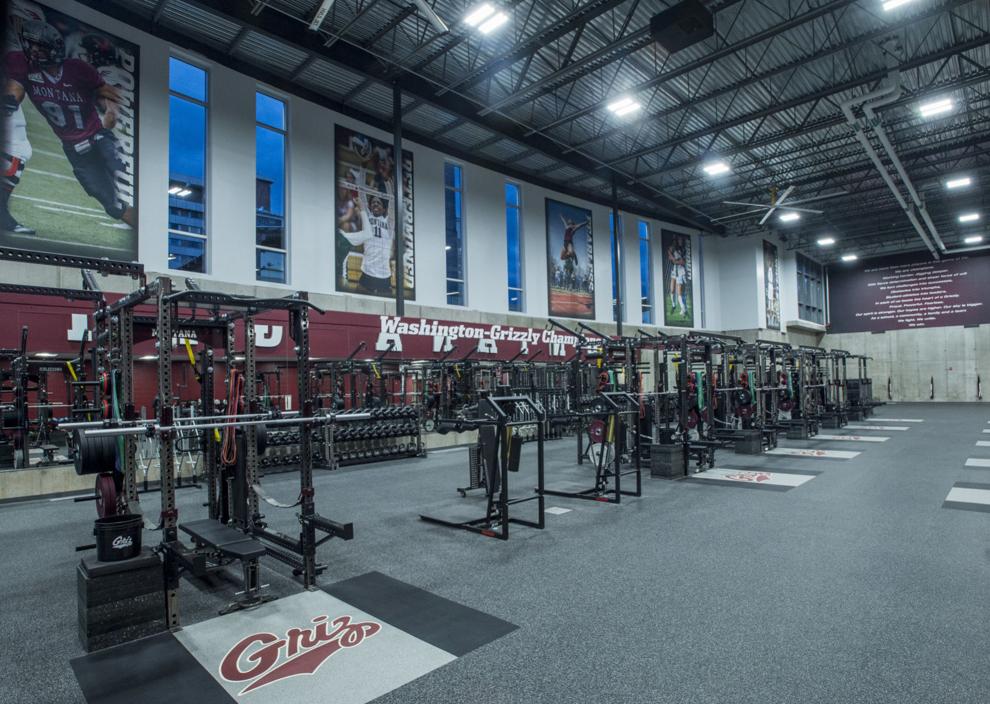 The size of the facility is important, because it will allow students to spread out during their workouts. All student-athletes will be placed in groups of 10 that coincide with living and work arrangements.
Only two groups of 10 athletes can work out in the weight room at a time and they have to be at opposite ends of the weight room. This is fairly similar to how the UM athletic performance staff already has its workout times set up.
One of the new twists, however, will be a daily check-in plan.
The main entrance of the Champions Center will be set up to allow for a history check-in and symptoms check. This will coincide with a temperature check and athletes will be asked if they are feeling sick in any way. This will be tracked and cataloged for each athlete, every day and to be administered by athletic trainers and weight-room staff.
Student-athletes must stay outside or in their car until they are called into the building to be checked in. Masks must also be worn at all times in the facility, including during workouts.
Student-athletes will then have to wash their hands before entering the weight room. Athletes will have their own personal space to work out and social distancing must be maintained throughout the workout.
Following the lift, student-athletes will help clean their personal area and go out the back door to avoid the new group coming in. The bathrooms, weight room, symptom check areas and anything else that is touched will be cleaned before the new group comes in.
There will be one strength coach per group and all the groups will have the same coach every day. Minimal equipment will be used and only one student-athlete will be allowed on a rack at a time.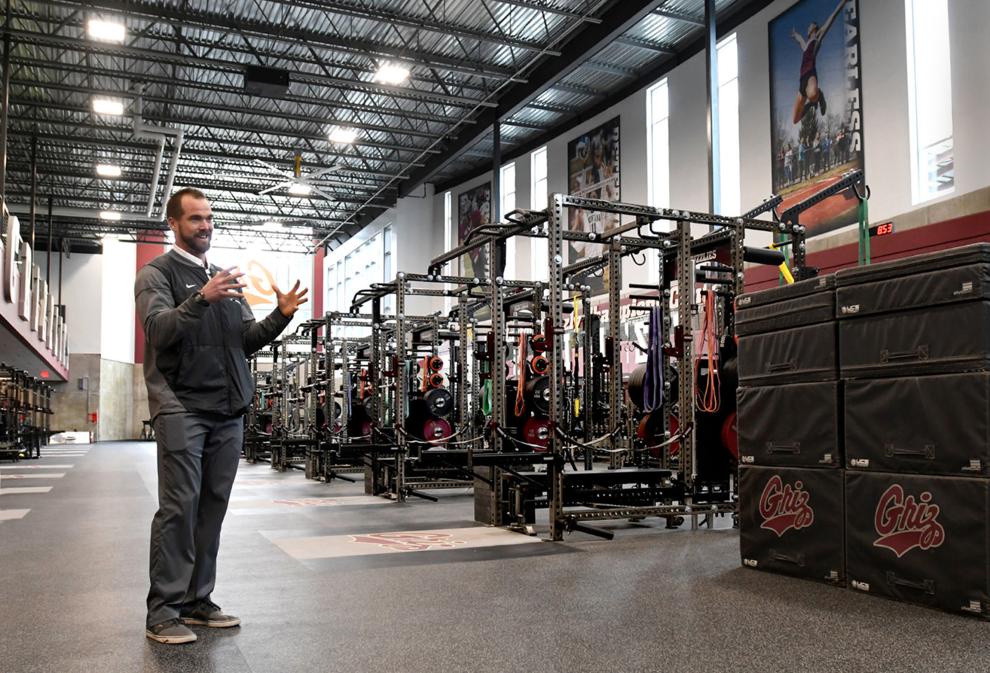 If a student-athlete has COVID-19 symptoms, they are to immediately inform an athletic trainer or strength coach before coming onto campus. From there, the student will be referred to the team physician and Curry Health Center. Centers for Disease Control guidelines will be followed in regards to testing. The plan then goes along to say, "we will have a low threshold for testing a student-athlete who is ill with symptoms suggestive of COVID-19."
If a positive test is found, CDC-recommended steps will be followed and athletes will not return to UM until "the criteria to discontinue home isolation are met" the plan says.
Student-athletes with a measured fever but no other symptoms will be isolated in a room for 30 minutes before the temperature is rechecked. If a normal temperature is found, students will be allowed to participate.
If a normal temperature is not found, the student will be sent home and checked in 24 hours by an athletic trainer.
Student-athletes with one reported symptom on the pre-workout screening but no temperature will be sent home and checked on within 24 hours.
Haslam said that the groups of 10 would also not necessarily be shut down if one student-athlete tests positive.
"We would isolate, contact trace and test, similar to what is done when any positive comes back," Haslam said.