MISSOULA — A Pearl Jam concert in August of 2018 at Washington-Grizzly Stadium helped bring professional soccer to Missoula.
The OL Reign of the National Women's Soccer League (NWSL) has descended on the Garden City as it prepares for a single-site end of season tournament, the NWSL Challenge Cup, which will be held in Salt Lake City. COVID-19 forced the Tacoma-based team to look for alternative places to practice when a stay-at-home order in Washington did not allow them to get on the field.
It just so happens that around $180,000 from the Pearl Jam concert went straight into the University of Montana's soccer field, which was updated during the summer of 2019. The Reign would likely never have picked South Campus Stadium as their training site had those updates not taken place.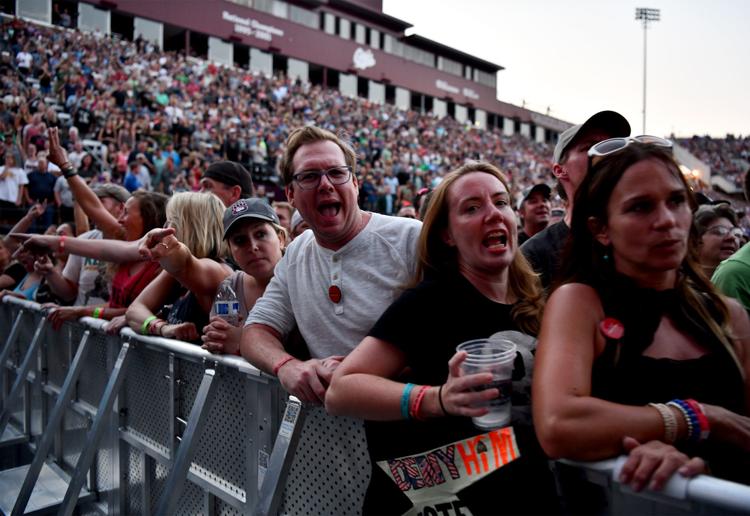 "The money that athletics was able to make off of that Pearl Jam concert, we said we've got to get this field done and get it done well and little did we know a year later a professional team would come here," Montana athletic director Kent Haslam told 406mtsports.com on Monday. "They saw the story about us redoing the field and we meet their standards."
An email from the Reign was sent to senior associate athletic directors Chuck Maes and Ryan Martin. Maes works deals with facilities and events, while Martin serves as the Chief Financial Officer.
They thought the idea might have some legs and forwarded it along to Chris Citowicki, the head coach for the Montana women's soccer team. He was absolutely thrilled, but was not sure they had enough time to get everything ready.
"It happened extremely quickly," Citowicki said. "To be honest, and this might be the only time I said this, but I felt like, I don't know if we're going to be able to pull this off."
The Reign sent the feelers out on Tuesday. By Saturday representatives from the team were in town to give the facility a closer look. The next day, Reign players started to get into Missoula.
A contract was hammered out and to rent the field, the Reign are paying UM $500 a day, according to Haslam. The Reign are also paying an hourly charge to use the Champions Center. If any turf is damaged, there is a stipulation the Reign will pay for it.
"I sent an email to the University of Montana, who just installed their grass pitch a year ago and it's in pristine condition," assistant general manager Brynn Sebring said in an OL Reign release. "We asked them if they would be willing to work on an absolutely crazy idea with me and within 48 hours of that first email, we had every single aspect of our trip nailed down: our lodging, our medical providers, our field, our gym, rental cars, everything. It came together really quickly with a ton of incredible support from the University of Montana."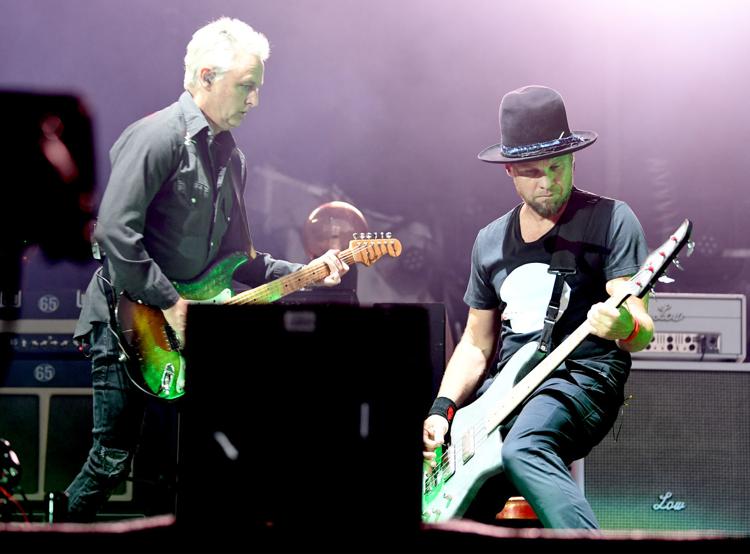 The field itself was the focus of the $180,000 upgrades and zeroed in on two complaints that had arisen: the irrigation system and how bumpy the field was.
The first problem was fairly simple. UM had around six sprinklers in the field, Citowicki said, and they did not do a good enough job of keeping the grass watered.
The system was overhauled, with new sprinklers and an irrigation system installed. It is advanced to the point where Maes can turn the individual sprinklers on and off with an application on his phone.
The field, though, was eventually leveled off and finished, giving the Grizzlies a tremendous new field.
"The field of play has to be top-notch," said Haslam, who mentioned he learned much about this topic working on the 2002 Salt Lake City Olympic Games. "All the surrounding things, the stands, the concessions, the scoreboard, those are all great. Those are absolutely critical. But field of play is really where the student-athlete training, safety, all of those things are where the really important focus has to be, so that's what we did, we invested in that field of play."
It has truly been a team effort by the UM athletic department, to the point where Citowicki has even been out seeding grass on occasion. Grizzly assistant soccer coach J. Landham is even learning how to paint lines.
They are happy to be doing it, however, because hosting a professional soccer team is about as high level of recruiting as a coach possibly could have. It also isn't a bad compliment to the Grizzly facilities staff.
And all because of a Pearl Jam concert.
"Everybody's here and they're playing their part right now and I can't believe we pulled it off," Citowicki said. "But they're here, they're loving it and life is good."