MISSOULA — Jared Samuelson made his second start of the season for Montana on Monday night against Sacramento State and it went just about according to plan for the Grizzlies.
Samuelson, a redshirt senior transfer from Rocky Mountain College who initially started off his college basketball career with Montana, has a big presence at 6-foot-7, 215 pounds and looks like an answer for the Grizzlies in the post.
Each of his two starts have come over the past two and a half weeks — first against Nebraska-Omaha on Dec. 21 and then against the Hornets nine days later. He also played 18 minutes against North Dakota, another big, physical team and he has been on the court for 83 total over the past five games.
The 30 minutes he played against Sacramento State were the most in the 41 games he has suited up for the Grizzlies and after battling a knee injury that kept him out of Montana's first four games, he has rounded into game-shape nicely.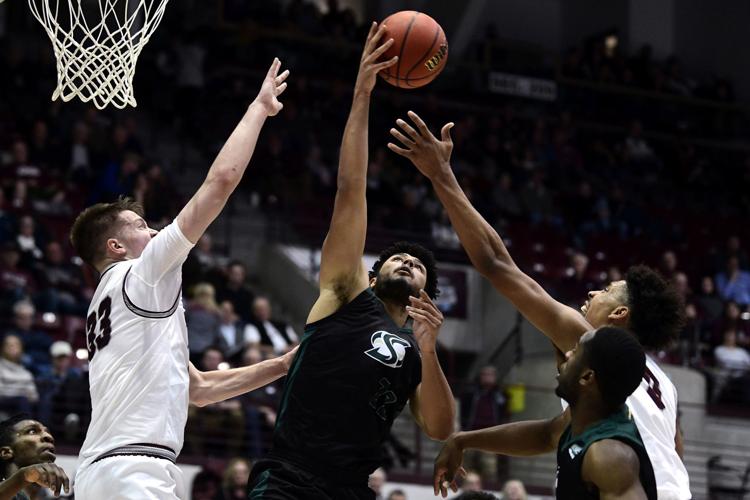 With sophomore forward Yagi Seluck battling a minor injury, it seems logical Samuelson could again log big minutes on Thursday during the Grizzlies next Big Sky contest at Southern Utah.
"He's been needing to get his legs under him, right? The injury set him back, not only conditioning wise, but confidence," Grizzly head men's basketball coach Travis DeCuire said after Montana's win over Sacramento State. "The blocked shots, the diving on the floor, the bounce in his step on post moves. It just hadn't been there in the first few games back.
"I figured why grind him out, let's just let him play a little bit here, a little bit there until he caught his rhythm. He's starting to catch his rhythm and we need another post presence."
The 14 points he scored against the Hornets were all critical in the Grizzlies 52-50 win. One of his biggest shots was a second-half opening 3-pointer that keyed a 9-0 Montana run.
Samuelson hit two of his four 3-point attempts in that game and is 3 of 6 from behind the arc on the season. This is an area where the Billings West product can help the Grizzlies during Big Sky play.
Montana has not shot from deep well this season and fellow senior Kendal Manuel, who leads the team in 3-point attempts, has struggled over the past seven games, shooting just 24 of 78 from the field over that stretch.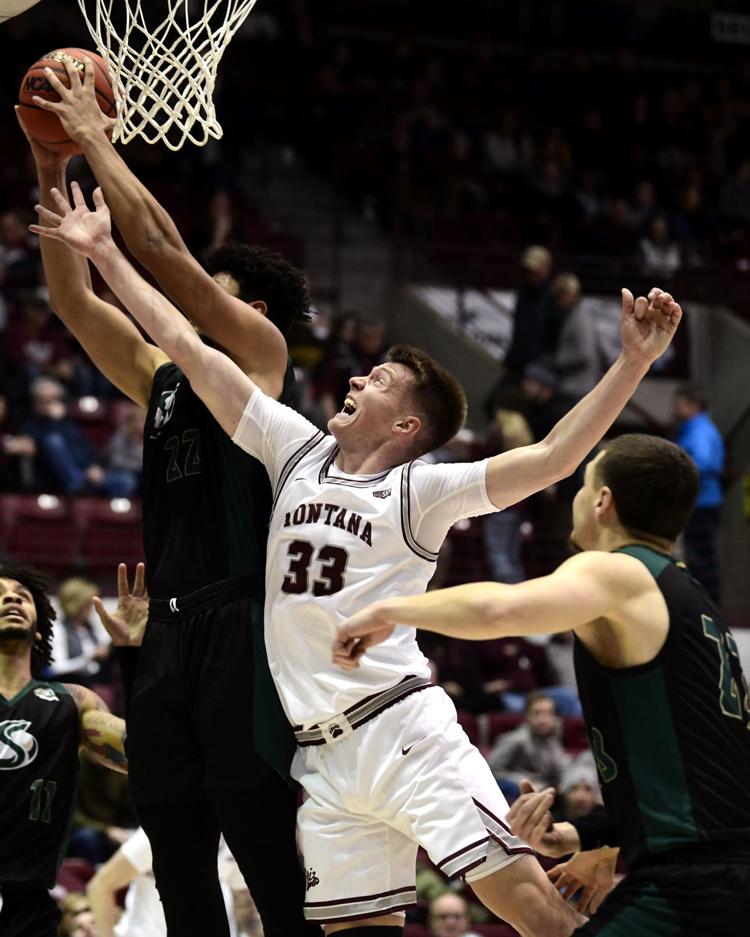 The Grizzlies are not a team that hinges its success entirely on the 3-point shot, but Samuelson's ability to stretch the floor is important. Many of Montana's points come from senior swingman Sayeed Pridgett's drives to the rim and opposing teams do their best to several players to him when he gets anywhere near the paint.
"Guys can't sag off and help when Sayeed (Pridgett) is inside, guys are going to have to stunt to me and the extra passes are going to be there, so that's going to be huge for us," Samuelson said following the win over the Hornets. "Especially when my guy, being specific, like (Sacramento State forward Joshua) Patton, he was hanging down low, trying to help off on Sayeed, playing in the paint, so coming and knocking down those shots, that's what I got to do."
When a player has to come out and guard Samuelson, it opens up things on the inside.
"It makes it hard on people that want to crowd Sayeed (Pridgett) and keep him from doing what he does," DeCuire said. "They're gonna have to pick their poison at that point and that's what Jared (Samuelson) provides us with and we knew that going into it. His versatile is incredible."
While Samuelson's offense is helpful, so is his defense. As a fifth-year player who is playing his third season under DeCuire, he does not make a lot of mistakes on defense and is nearly always in the right position.
Samuelson had three blocks against the Hornets — a career high between his two stints at Montana — and was diving to the floor for loose balls and fought physically for rebounds. The Grizzlies need that type of presence inside and he has produced in that role.
As Montana (6-7, 2-0 Big Sky) gets set for three tough road games in a row, the veteran presence of the big senior from Billings could become even more vital.
"We've got a lot of young guys on the team and to start 2-0 in the Big Sky Conference, it feels good," Samuelson said. "We just can't get complacent and we've got to keep working and grinding."